Manila Nightlife; 7 Best Nightclubs To Pick Up Filipinas
Do You Enjoy Going Out, Clubbing and Get Layed with HOT Girls?
"If yes, then you're going to love this mini guide about Manila nightlife focused on the best nightclubs to meet sexy Filipino girls."
Manila has a vibrant nightlife with a wide range of nightclubs for all tastes, from Hip-Pop to Techno music.
However, if you're like me, there is only one reason to go clubbing; GIRLS!
Ho gosh, I love so much those cute Filipinas in high hills and short skirts, they are so addictive. Also, they are wonderful girlfriends taking care of me whenever I'm in the Philippines.
If you would like to know more about why the Philippines is the best South East Asian country for a girlfriend experience, you'll find my 3 reasons irresistible.
Going back to the Manila girls frequenting the nightclubs, there is mainly two type of girls:
Hookers, or also know as freelancers that are clubbing to meet you and your money.
And then, "party girls" who like to dance, drink and – yes – looking for a nightstand with foreigners. In my term, the "classy slut!".
Looking for good girls? Well, look somewhere else.
The Philippines is a strict Catholic country similar to Europe fifty years ago, and like back then, good girls don't go out dancing and partying in clubs.
The good news is, every girl you see in the club is hot for action, whether she's a hooker or a fun-loving party girl.
Also, Manila is paradise for single men traveling around South-East Asia. It has a vibrant nightclub scene where you'll find whatever you're looking for, from black-tie private venues to hipster-approved spaces where everyone wears shorts.
And don't forget that Manila girls are hot hot hot!
These girls haven't been ruined by radical feminism and Western fast-food diets – and it shows in the tightness of their bodies, the respect shown forward men and need for submission.
All in all, Manila nightclubs are a paradise for dudes who like going out – and I'm about to give you a list of the 7 hands-down best places to go, starting with…
1# Valkyrie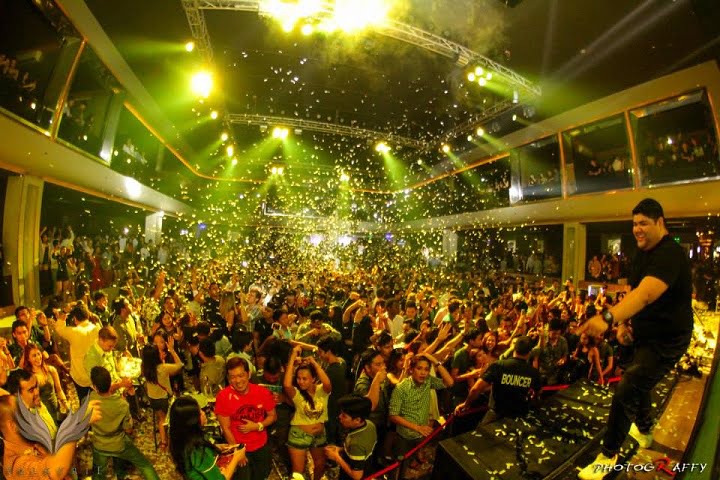 Valkyrie is one of the newest and best clubs in Manila, having opened in 2014. Some of the world's best DJs have performed here: Wolf Pack, Miss Nine and Martin Garrix to name a few.
The ground floor houses the DJ stage, a smattering of VIP tables and the main dancefloor. The second floor has 6 private boxes used for parties and events.
The dress code is formal, with shoes and pants – although you may be able to get by with shoes and jeans/shorts on the weekend.
Since this is a high-quality club, there are very few working girls here; no more than 15% of the total.
So, why to visit Valkyrie?
If you're a confident dude that love to party as a VIP, here you'll meet your type of Filipinos. The Hi-So from all around Manila, meet in Valkyrie to party and show off their possession.
Prestige attracts only the hottest Manila girls, and if you can afford, Valkyrie is the place to be.
2# Pangaea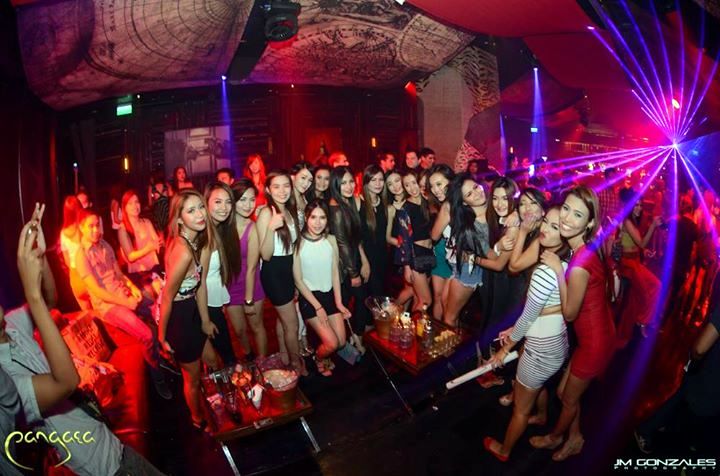 Pangaea is the sister-club of Chaos: another club you'll find a little further down this list.
Unlike Valkyrie, which can house up to 2,000 people, Pangaea is an exclusive place with a New York vibe. The music here is R'n'B, which brings in an army of hot young co-eds and office girls here every weekend night.
Like Valkyrie, there are few working girls here – and you'll need shoes and pants to get in.
3# Exklusiv
Have you ever fantasized about walking into a club, getting a drink, and walking out with a girl 10 minutes later?
If the answer's "yes", Exklusiv is your kind of Manila nightclub.
There's no admission fee, prices are reasonable, and the girls coming here are looking for hook-ups. The only "bad" part is that there's a lot of working girls; around 1 in 3 are pros.
Bear in mind that this club gets going after midnight, which makes it the perfect place to score if you lucked out somewhere else earlier.
It's not a coincidence that the club is located in the Malate red light district.
4# Chaos
Chaos is the less posh alternative to Valkyrie and Pangaea.
It's modern, it has its fair share of chic girls and you'll have an easier time getting in – which makes it a great choice for younger guys.
There's a fair share of pros working this club, but it's also frequented by a steady stream of foreigner-loving Manila chicks, so be careful!
Don't assume that every girl hitting on you aggressively is doing it because she wants to get paid.
5# 71 Gramercy
Looking for a club in Manila with a scenic view? Gramercy Club sits on the 71st floor of the Gramercy Residence building, and is a wonderful place to go out and party.
This place is classy, meaning you need pants and shoes to get in. The high level of this club also means there are no working girls here; only regular Filipinas looking for a good time.
This place will test hard your pick up skills. Recommended for 30+ classy dudes.
6# Revel at The Palace
Revel is a hang-out for older expats and high-powered executives – meaning it's a major draw for young girls looking to meet successful men.
As you'd imagine, all the money hanging around this place brings crowds of girls in, so going here is like fishing with dynamite.
So long as you're neat, tidy and fairly well-dressed, you will not escape getting laid.
7# Palace Pool Club
I love the Palace Pool Club. I mean, does it get any better than being in a venue where every girl you see is wearing a bikini (only on special parties)?
Probably not! Man, I love the nightlife in Manila!
PPC is located right next to Valkyrie, so if you bring a change of clothes, you can spend the early evening enjoying the views and drinks here before moving on to check out the talent next door.
Let's Wrap Up Manila Nightlife – Are You Ready To Party?
The greatest thing about all these clubs is that being a foreigner makes you high-class enough to get in the door every time, so long as you're fairly well-dressed.
This is because the average Pinay man is poor; as a foreigner that can afford to club in Manila, you've already got most of them beat (as far as the clubs are concerned).
So what are you waiting for?
Buy your ticket, make a club itinerary using the list above, and start having fun!
The only word of warning I've got is this: bring several different kinds of clothes.
Some clubs need you to wear pants and shoes, a couple prefers jeans and polos, and the Palace Pool Club – obviously – requires a change of water-friendly clothes.