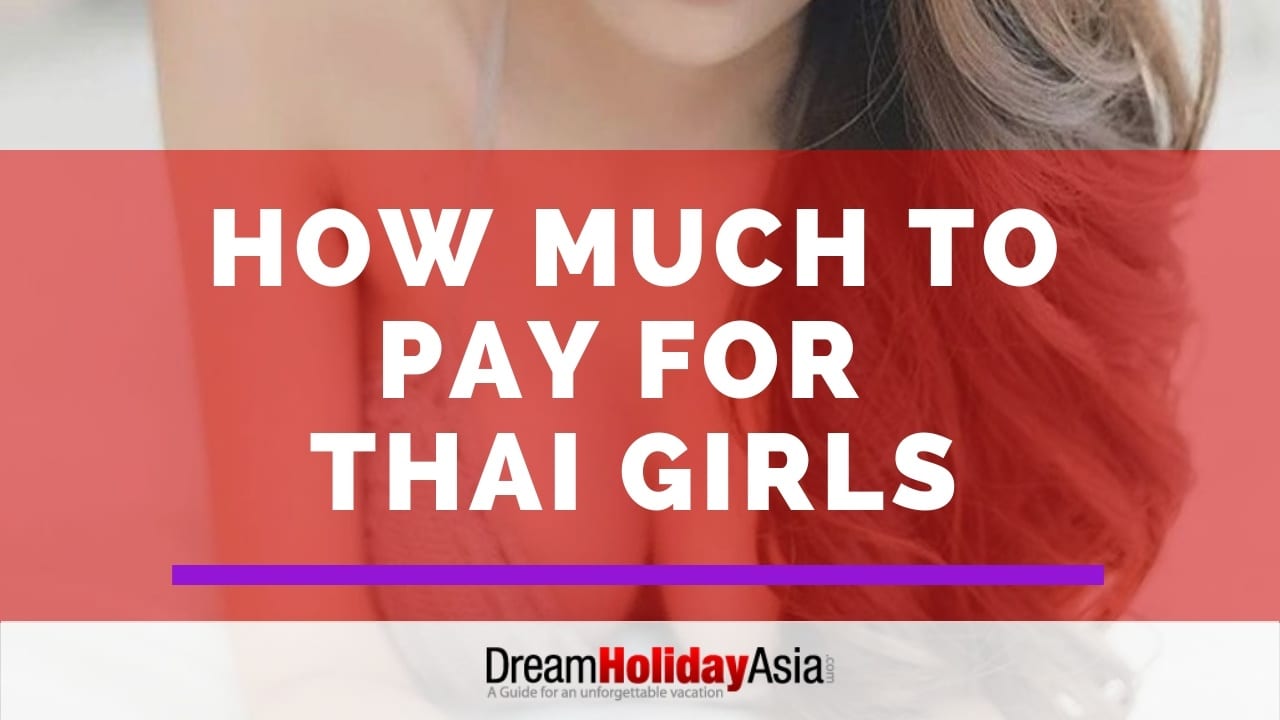 How Much To Pay For Girls In Thailand
Rocco is an avid traveler that love to date local girls wherever he goes. Rocco has helped thousands of men on their journey to meet Asian women for the last 9 years.
Thailand Is The Ultimate Destination to Meet Sexy & Easy Going Girls…
…But How To Get Thai Girls Without Overpaying 
Whether you're looking to live out your sexiest fantasies or finding a girl for your trip around Asia (or longer), Thailand is a wonderful place to recruit one.
One common complaint I get about Thailand is the high prices which seem out of control in the last few years. Even "civilian" girls who're out to party are likely to ask you for gifts, money or drinks.
It's not that the girls in Thailand are spoilt or greedy – it's that the men who come here are often naive, greedy, or so eager for sex they end up overpaying.
The truth is that Thai girl prices aren't out of control, but there is an increase of newbie tourists coming to Thailand, and they tend to get ripped off.
The fact is that you can get girls in Thailand on the cheap and for free if you follow the right steps.
In this guide, I'll show you how to date and lay beautiful Thai girls for free, or – if they're working girls – at a massive discount.
First, though, let's cover how men tend to get ripped off in Thailand.
Why So Many Guys Get Ripped Off In Thailand
Here's how most new visitors meet women in Thailand.
They visit one or several Go Go bars in the red light districts. Sit down, wait for a waitress to approach, make an order and wait for a girl to smile, wave, and she comes over.
At this point, he buys a few rounds of lady drinks. These drinks are more expensive than regular one, about 140-200 baht.
Once the punter has found the girl he wants, he makes a deal with her. If she agrees on the conditions, you have to pay for two things:
1. The "bar fine": a fee of 500-1.000 baht paid to the venue's owner in exchange for taking a girl out of the Go Go bar.
2. The girl's time; Thai bar girl prices vary from 1.500-2.500 baht for 2 hours or 3,000+ baht for all night.
Just walking around looking for the right girl, will cost you at least 1.000 baht only in lady drinks. If you also book a girl for a whole night, add up to the lady drinks at least 3.000 baht.
Therefore, we can assume that a Thai bar girl price is on average 4.000 baht or US$120 per night.
This may not seem like much at first, but consider this; If you want to spend time with hot girls regularly – even a few nights a week – you're going to spend hundreds or thousands of dollars on Thai women during your trip.
That's not how your friend Rocco rolls… And if you ask me, it's not how you should roll, either.
"Why?"
Because Thailand has thousands of beautiful girls who are happy to have sex with you for free, or for a lot less money (if they're working girls).
Many are students, Thai travelers or just girls looking for a fun time with a foreigner.
Not only they are cheaper, but they are genuinely interested in you, and not just in for the money. Spending the night with a regular girl isn't the same experience of spending the night with a hooker.
A hooker gives you sex, a regular girl give you sex and love. There is nothing better in life to feel a wet girl only for you.
"Do you agree?"
The Thai ladies I've been with, were extremely grateful when I took them out for meals, bought them small gifts and let them travel with me.
In the section below, I'll explain how you can meet these ladies and save yourself a lot of time and money in the process while experiencing the real Thai women.
Meeting Thai Girls Without Paying
As a rule, I only have sex with working girls when I want a threesome, an orgy or some other sexual fantasy. The rest of the time, I find young and attractive women by avoiding the bar scene.
What I do is very simple: I hit up the local Thai dating websites, where I find beautiful girls that want to get into a relationship with a foreign guy or just want to try a different flavor for the night.
I take them out for coffee or lunch, then invite them back to my place – sometimes on date 2.
After that, it's on!
We can see each other regularly or invite the girl for a trip together.
If the girl is a working girl, I can ask her whether she has friends who'd be into a threesome.
The 2 benefits to this strategy are:
1. Most of the girls you meet on dating websites are regular, "civilian" chicks. They like to have a good time, but they're not out for your money.
2. Dating websites are full of women who are way hotter and less used than the bar girls. Classy girls don't work in the red light districts – and prefer to find foreign guys online.
My favorite websites to find Thai women online are:
This website has been around since 2002, and markets itself as Thai's largest. There are over half a million women here, and Bangkok is one of the busiest locations for users.
Whether you're looking for a quick fuck, a serious relationship, or something else, you'll find what you're looking for here.
This is the second-biggest dating website in the country, with nearly 400.000 users. Girls here are mostly very young (18-24) or older (35+).
Two words of warning before going ahead:
First, be mindful that getting Thai girls without overpaying doesn't mean you shouldn't be a gentleman.
Remember that most of these girls have a lot less money than you. Taking them out or buying them small gifts will make them happy, sex hotter, and be more loyal to you.
Second, don't take this article as a call to ignore Thailand's nightlife. You can certainly go out and pick up Thai women, especially in Bangkok.
On the other hand, you can also take the girls you meet online out to bars and clubs to have some fun that way.
I wish you a blast in Thailand.