Pattaya Travel Guide For Single Men
Do You Know Where To Meet Girls For Fun?
This is a 5,000+ words guide for men planning to visit Pattaya to meet Thai women.
This massive article came because I wanted to share all the good things Pattaya has to offer to the naughty travelers – all the steps to in one place that can be accessed for free for the rest of time.
Hopefully, your vacation will be unforgettable and be getting laid every day might even change your life!
Here a testimonial from a couple I helped to plan their holiday:
Thanks for the tips and my wife and I are going back home after 10 incredible days in Pattaya. This city is just crazy. We have been everywhere from Walking Street to Boys-Boys-Boys town. Everyone was so friendly, and sex was just great.
Thanks Rocco for all the great tips and help to plan our trip to Pattaya. – Charlotte & Ken
***
Contents
Click a link to skip to that section. Don't skip any sections!
***
The Ultimate Men's Travel Guide to Pattaya
General information about Pattaya
Typical Costs
An overview of general prices in Pattaya to help to plan your budget
Tips & Trick
A few pitfalls that I've experienced that you should avoid.
Date Pattaya Girls
Here's the information you need on how to meet Pattaya Girls
Top Venues
The best places to visit
The Ultimate Men's Travel Guide To Pattaya
Pattaya is a magical place, truly one of a kind.
Sometimes it seems like Pattaya exists in a parallel universe, where none of the rules of the outside world apply.
It's a city of lust, love and sometimes despair. Whatever you are looking for, you will find it here.
Every year thousands of men travel here in search of beautiful Thai girls. Some look for a wife, others for a girlfriend, while some are just looking for lust and sex in Pattaya.
When Go To Pattaya?

I have traveled and worked all over the world. I believe that there is nowhere in the world, where there are so many attractive women in one place as Pattaya. Pattaya is a place of opportunity, of fresh starts in life.
There are two main seasons in Pattaya: November to May is the dry and high season, with the cooler months in December and January.
During high season Pattaya is crowded and obviously hotel room rates will be higher and to a certain degree, girls rates too. I would say the selection of girls in high season is much wider then low season and the party atmosphere is at its highest.
Whilst June to October is the wet season, with the October at the highest. Everything is cheaper during these months and Pattaya is relative quite. However, fun is still available while the girls are willing to bargain.
What About Girls In Pattaya?

You never know what may happen when you leave your room here. Go outside smile at a girl, make small talk, and take it from there. It may come to nothing or it may end up in nights with the best sex you ever had. You may have met your future wife, but you don't know it yet.
Whatever you are looking for in Pattaya, there is a good chance you will find it. Thai girls flock to Pattaya in search of love, money and excitement. The city and it's neon light, open bars and clubs lures both foreign men and Thai women alike looking for a fresh start in this tropical paradise.
Most of the girls that come to Pattaya are sincere in wanting to find a foreign boyfriend or husband. Others just like to play the game of love and lust for as long as possible. Just like the men who go to Pattaya have different reasons for doing so, so it is with the Thai girls who come here.
I've met many happy foreigner-Thai couples who met in Pattaya and I've met many couples which it didn't work out. I've seen older men become young again, filled with life and desire for living life again. Pattaya girls have that quality, to make you feel young again, strong wanted.
TIP; If you want to meet a Thai girl right away, I recommend to sign up with a Thai dating site. It's easy and busy with HOT girls.
–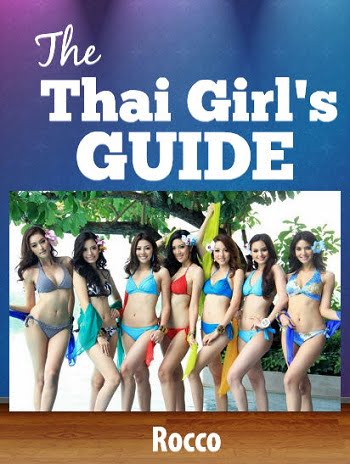 I've wrote the Thai's girl guide packed with useful info to clear some of your thoughts about Thai girls with tips how to pick up and get laid in Thailand.
I've visited Thailand multiple times over the years and date beautiful Thai women from the laziest bar girl in Nana Plaza… to the curious university girl and executive office women looking for some extra affair.
There is so much to learn about Thai culture, and these women are easy to approach if you understand their way of thinking and you behave socially.
I never spent more time than necessary to get laid during my trip because there is always the next girl waiting for me.
Are you looking for the perfect Thai girl for you?
I've covered these points;
~ Thai Girls; 8 things you should know
~ Type of Thai Women
~ Where? Places to Meet Thai Girls
~ Other Pick Up Strategy That Work
There is only one way to find out; Click Here
No worries, IT'S FREE! You've nothing to lose
–
Typical Costs
Sex: It is all over Pattaya city and let me give you some ballpark figures that if you stay close to shouldn't cause you too much embarrassment by paying either too much or two little out of ignorance.
The Go Go bars: The normal accepted price used to be 1000 baht (33$) for short time and 1500(50$) to 2000 baht (66$) long time.
The beer bars: There are over 2500 beer bars in Pattaya. There are so many one cannot begin to count them. Most are open sided affairs. The bar fine is typically 300 baht. Short time is usually 500 baht. The expected price for an all night or long time is 1000 baht(33$).
Soi 6: The going rate is 300 baht(10$) for the short time room which you pay to the bartender before heading upstairs with the girl you have chosen and 500 baht(17$) fee to the girl which you pay her after having sex with her. Girls will now often ask 700 or 800 baht(25$) for the short time.
Soapy Massages: There are at least several of these establishments in Pattaya, three of which are on Second Road near Big C. The cost is between 1500-2000 bath(50-70$).
Massage girls: They are found everywhere working for all those little massage places. Typically a foot massage costs 200 baht(7$) with a Thai full body massage going for 200 to 250 baht(8$). An oil massage sets you back as much as 300 baht(10$). if you get a happy ending, usually give her a 200 to 300 baht(10$) tip.
Freelancers Girls: Usually you will find them in the nightclubs and discos as well as shopping centers, even do they will be more difficult to spot. Short time 500 bath(17$) but mostly will look for overnight stay around 1000 bath(33$).
Accommodation: Budget Hotel Prices start at around 500 baht per night and go upward from there. Dorm rooms in hostels can be as little as 85 baht(3$), and guesthouses start at around 125 baht(4$) per night.



For a nicer room with air-con, expect to pay about 400 baht(13$) per night. Make sure to ask if the accommodation is girl friendly, they may charge you extra for overnight stay guest.
Food: Fruit on the street will cost less than 15 bath. Street food will cost you about 40 baht(1-2$) per meal and restaurant food will cost between 40 baht(3-5$) per meal. Western meals at nice restaurants cost more, from 300 bath+ ($10 and upwards). You can get some really world class food in Pattaya these days.
Transportation: The most common way to get around Pattaya is by Bhat Buses which are covered pickups. The regular fare should be around 10 Baht for trips around town. If you hire a private driver, be sure always to negotiate prices before hand.

Another way to move around faster and to the exact point is by motor taxi but personally, I don't like to use because drivers can be rude and it is a costly service. Price start from 40 bhat up to even 150 bhat for farangs. For Thai people the fares are cheaper.
How to PLAN Bangin's HOLIDAYs
The 10 TIPS that will change how you holiday - FOREVER
X
Tips & Tricks
Negotiate Price: Always negotiate price before leaving with your lovely Thai lady (girls leaving early) have to be punished financially, otherwise you kind of confirm you're stupid and she can just do everything she wants without any consequence.
Valuables in the safe. When you leave the room and while you are showering. Hear many times of girls stealing money and cameras.
Lady drinks. Cut down on them, they are useless to the purpose of good fun and sex.
Go local – The easiest way to save money in Thailand is to simply live like a local. Take local buses, eat street food, and drink local beer. The average Thai lives on a less than 7,000 baht per month in Bangkok, even less in the countryside. If you stay at cheap guesthouses and eat the street food, you can spend as little as $10 per day.
Eat the street food – Speaking of street food, don't be afraid to eat it. It's safe- even safer than a restaurant. If it weren't the Thais wouldn't be packing the stalls each day. You'll find the best of Thailand's food on the street and it will cost you a fraction of what you pay at a restaurant.
Take advantage of Happy Hour – Thailand's many happy hours have half-priced drinks and 2-for-1 specials.
–
DATE PATTAYA GIRLS
If you are looking for more than just a pop or bang, wish to meet a Thai girl to spend your holiday together and why not, fall in love.
I have the right and easy solution for you to date a local Pattaya woman.
You can share experiences, spend time together or walk around Pattaya with your new girlfriend and make your dream holiday a reality.
Do you think isn't possible, is it?
An old man can't have a loving relationship with a young girl, isn't it?
Well, in Pattaya not only it is possible, but it is easy with the right guidance.
RELATED: 3 Best Dating Sites To Meet Thai Girls Online

How to Meet Local Women in Pattaya
There are basically three option in meeting Pattaya women:
Walk around Pattaya; Once arrived in Pattaya after a long flight journey and settle in the hotel, get out to walk down the street looking for your date.

Cute girls are working in restaurants, hotels, massage shops, malls and they are approachable. You need to have some basic knowledge of flirting, same as goes in western countries.

Just smile, give a compliment and start your conversation speaking slowly and clearly. Pattaya girls can speak some English but they aren't pro, so make it easy to understand you.

Most girls are shy, and they will try to end the conversation as early as possible because they feel embarrassed about their English skills. When this is the case, and you really like her, come back the next day to ask to go out together.

In my experience, every 3 girls I asked, one will accept my invitation.
Disco & Nightclubs; Meeting girls in entertainment venues is common as in western countries. The only problem with this approach is that you never know what type of girl you are going to meet.

There is three type of women:

– The "curios girl" is usually a teenager with limited English speaking skills looking to discover the western world. She feels attract to foreigners but also feels scared to interact.

These type of girls are excellent for a local girlfriend experience with someone innocent, love caring and truly interested in you.

The unfortunate part is they are rare. I had the opportunity to meet "curious girls" in clubs by luck over the years, and I can count them on the one hand.

– Freelancers are the majority of the girls in Pattaya clubs, a good 80%. They are young and very outgoing because they love to party.

They are lazy to work in serious establishments having to report on duty in time and every day. So they prefer to hang out in clubs with friends looking for "sexy men" and money.

– Educated Pattaya girls (University degree with good jobs) can be found mostly in Thai discos. This type of women are suitable for foreigners looking for a serious relationship and possible marriage.

Approach one of them in clubs is tough because they hang out in groups but if you are young, dress smart and know how to flirt with Thai women (you need to have a basic of Thai language), this place might work out well for you.

I find easier to approach educated girls on dating sites because I don't have to deal with the social embarrassment which holds them back in the clubs. Friends can't see who they go out with.

Online Dating Sites in Thailand. The growing popularity of dating sites offer a pool of attractive women that are easily approachable. Because the girls don't have to face foreigners and engage in direct conversation, even the shyest and reserved women take the challenge to meet foreigner men online.

I've been very successful with online dating over the years, and it is my number one tool to meet Thai girls. I'm not handsome, tall or fit, but the secret to my success is a well crafted online profile.

I've heard stories of unsuccessful men on online dating sites, saying things like; "it is a scam" or "the girls aren't real."

I have analyzed what these men did wrong, and I realized the biggest mistakes the first timers make is a weak personal profile that attracts scammers instead of serious women.

I've created a mini guide to help you to date Asian women online, in simple steps how to create a profile, upgrade to members, send your first message and chat with the girls on Skype.
Do you feel lonely – and worry that you're doomed to a single life?
What if there was a way to meet 1, 3 – even 10 or more – attractive girls right now – even while you're on the other side of the planet?
Don't waste your life. There are hundreds of beautiful Thai girls ready to meet you.
I recommend: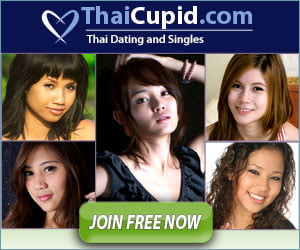 – Thai Cupid – It is the biggest dating site in Thailand with thousand of women looking for romance, relationship and why not, a night stand.
You can chat with girls online anytime. The chat is easy to use, and you can talk with multiple girls at the same time. This is useful because Thai women write very slow, sometimes they have to check the dictionary for words. Try to maximize your time and effort to create multiple "relationships" at the same time.
By signing up with Thai Cupid, you will access to hundreds of Pattaya girls and thousand of Thai women all around the country.
TIPS: You can meet sweet countryside women looking for love, or some slut in the major tourist destinations for one night stand.
Make sure to complete your profile with some good picture of you (no naked) and a clear description of what you are looking for, what you can offer them and about yourself briefly.
It will help by attracting the right women. Avoid to pretend to be a romantic man when in reality you love to get tied up to the bed and wiped by women in leather's g-strings. Be yourself!
– Thai Friendly – Not as many women as in Thai Cupid dating website but definitely enough to get you started.
I have found some good girls here. Having said that, watch out for women asking for money. Good girls don't do that, and only foul men would wire money to a girl never met before.
I hear horror stories all the time from travelers being cheated by women online. I never had an issue with Thai Friendly. They do a good job in keeping their users in check, trying to remove scammers and fake accounts.
I've done a personal review on How to Easily Meet Thai Women With Thai Friendly after years of using this tool to date local Thai women.
–
TOP VENUES
Gentlemen Clubs
Kinnaree Place
An upscale Gentlemen Club with sexy girls and great attitude. The interior design is all around the spiritual Buddha. Open every day from 1 pm until closing with specials running every day. Stop in to see what specials are on…
389/110 moo 12 , Pratumnak Road Soi 4 Happy Hour: Everyday 1pm to 3pm… www.kinnareeplace.com
MClub
Recently refurbished, MClub is a relaxed and comfortable Gentlemen's Club atmosphere in a very cool bar set up with music from the 60′s, 70′s, and 80′s. They have about 10 girls and some are very hot. The rooms are top notch, the only minus is they aren't attached to the premises.
Very Central location off of Pattaya 3rd Road, Soi 14. Phone: 084-086-0228.
Beer Bars
Candy Shop
Walking Street is another popular dancing. The venue is an open ventilator cooled disco. The bar plays its hard beats at very high levels. Bands alternate with disco sounds. Candy Shop is still attracting a growing number of very lovely ladies.
Bamboo Bar
at the entry to Walking Street is an 'open air' dancing with two Bands playing each evening. The real thing starts at about 23:00.
The Ladies at Bamboo Bar usually have an open heart for older men. From all the places mentioned here, Bamboo Bar is the place with the most familiar touch. Ventilators help to cool down.
Soapy Massage
Heaven Entertainment Complex
One of the major establishments with a large selection of young women and often catering to visiting Koreans, Chinese and Japanese, as well as regular Thais. Prices vary depending upon the young lady, but are 1,600-2,500 baht (around 90 min.) in general.
The rooms are comfortable, with bars and massage shops in the complex, as well as games. The area can get very busy, as can the girls. 149/352-61 Moo 9, Sukhumvit Road, Central Pattaya, tel: (038) 377 171.
Sabailand
A very obvious place opposite Big C on the corner of Soi 3 and Second Road, offers a good selection of ladies who will spend up to two hours with you for 2,000 baht or less. Prices do vary. 102/1 Moo 9, Soi 3, Pattaya Second Road, North Pattaya, tel: (038) 422 806, 429 037.
Diamond Massage
Gives you the option of having a massage in your own hotel or home. The ladies turn up with the necessary equipment, or you can visit them in their own 'VIP' rooms in Soi Diamond. The girls charge a bit more than usual for visiting and the 'VIP' rooms can set you back another 500 baht. Diamond Beach Hotel, 449 Soi Diamond, Beach Road. Tel: 089 935 1002.
AGo-Go Bars & Clubs
Windmill Club has been around for ten years and because it is a well-managed club with the hottest Pattaya girls.
Legendary for its sexy and naughty girls, it is unique and is a must stop over during your Walking Street 's tour. There is a side area with a naughty stage, where girls perform lesbo shows and play around with the customers. http://www.windmillpattaya.com
Iron Club
New AGo-Go on Walking Street opposite Soi Diamond. Long narrow bar with elevated Dancing Stage for 6-8 girls near the entrance, a bath/shower show with 2-3 girls in the middle, with an elevated 2 tier stage complete with a dual staircase for 6-8 exotic dancers towards the rear of the room.
New AGo-Go on Walking Street opposite Pattaya Simon beer complex. Well decorated and featuring a middle stage packed with hot girls, you will have an easy chance to find an 18 years old beauty out of the pack.
They are very proactive in getting young, sexy and farm fresh girls from the countryside willing to please any men desire. The shower at the club's end is the perfect place to chill out and play with the naked girls. http://sugarbabypattaya.com/
Located on Walking Street up on the right-hand side just after Marine Disco, not quite as far as the big tree on the water side of the street.
Opened in November 2002. Medium sized AGo-Go bar with an elevated stage, room for about 10-12 dancers and comfortable lounge style seating around the walls. Choreographed shows and Dancers, open from 8 pm till late. Bottled Beer from approx 135 baht, Lady Drinks from 125 baht. http://livingdollsshowcase.com/
Whats Up A Go Go
Located in Soi 15 across from Baby Dolls. Central elevated stage for about 10 girls, Padded play beds on two sides with swing handles off the ceiling.
Spa/Shower in the rear surrounded by small stools. Lounges surround the Play beds and stools around the central stage.
Various types of outfits from Dancers to Performers on the Play beds to the girls in the shower. Lots to look at and quite popular with locals and holidaymakers alike.
Alcatraz
A Go Go Located in the heart of Walking Street on the left-hand side as you enter from Beach Road, near Soi 15. Alcatraz is Pattaya's most provocative Go-Go bar and nightclub according to the owners.
As the name suggests, it has a Jailhouse theme with elevated central stage, Jail cells for sexy dancers on a mezzanine level. Very spacious room with upper level seating.

There's are so many a go go bars in Pattaya to keep you busy for many nights, more likely weeks. Read our review; Top 12: Best Pattaya a Go-Go Bars and Clubs
Disco & Nightclub
Lucifers
Always talked about, always popular. I have seen many honey enter Lucifer.
Located in walking street and possibly your best bet. Located just a little north of Marine Disco (see Marine info below) and on the same side of the street. Opposite P2 Restaurant and bar.
11pm to 2 am for the best chance. Beer at the bar outside Bt130/150, not cheap, but the place to grab a cutie before she gets lost in the big crowd inside disco itself.
Alternatively, sit opposite street at P72 Bar where the beer is Bt80/90 and you'll see what talent goes in and out of Lucifers.
Disco priorities are Lucifers and Insomnia. I would say. Disco girls are usually 'all night" because you quite often recruit them after midnight anyway. Bt1000 to Bt1500 is the norm depending whether she is a looker and your appeal to the girl.
Marine Marine Disco
It's the longest established pick up disco in Pattaya. It's got some hot competition nowadays from places like Lucifers Disco (see above) and Insomnia (see below).
Nevertheless, it's pretty active starting after midnight on. Currently closing 3am (subject to authorities). No entrance fee but beers were Baht 90 when I was there, early one night (Happy Hour ?), suggest they might have increased to beyond Bt100 by now.
Regarding the Ladies – Baht 1000 to Baht 1500, see above "Lucifers" same prices all disco's. This was the first, and only Disco full of honey's when I arrived in Pattaya 1978. You sit on the dance floor elevated.
Insomnia Disco
Popular nowadays. As the name implies, suitable for Night Owls especially 12 am onward gets crowded. This one takes off when Lucifers starts to fade. Very popular with hookers. 1.30am to 3.30am key period to recruit someone here.
Goes to 5am and maybe beyond. Full of after hours gogo girls and whoever, looking for dick and money : ) A convenient and profitable disco tour would be: Lucifer, possibly Mixx, then off to Insomnia.
Note.. These very late closing places sometimes get raided by police and folks, including foreigners, are tested for drugs etc".
Escort Agency
If you want to have the company of a beautiful Thai girl but the bar is not your thing, there are discrete ways to get girls in your hotel room; Escort agency.
Escorts offer "companionship", such conversation, dining, massages and whatever comes after is between the two of you.
Escort Agencies have the hottest and best train girls in the industry. You can get a guarantee service with discretion and take your sexual experience to the next level.
At the moment, Pattaya escort arena is small compere to Bangkok but developing quickly and we will update on the new agencies.
I recommend Pattaya Gold Escorts for their trusted service and quality girls at reasonable price.
How to PLAN Bangin's HOLIDAYs
The 10 TIPS that will change how you holiday - FOREVER
X
MUST TO DO
Running from Beach Road up to Second Road is Soi Yodsak, or as it is also known soi 6. It might only be a few hundred meters long, but soi 6 is home to more than 50 bars and perhaps 1,000 naughty girls.
Get a massage with the splash and a fuck in north Pattaya. There are few good establishments, and it is worth the experience.
This is the naughtiest go-go bar in Pattaya with full hands on and skirts off experience. What happen in here is the wildest possible experience you can have in life. When the club is full, it is like an orgy where no one bothers and look at each other. So cool!
RELATED ARTICLES
How to Easily Meet Thai Women With Thai Friendly
Pattaya Venues: Beer bars, A Go Go, Night clubs and more
Pattaya: Best Soapy massages
Soi Honey in Pattaya: Sexy Massage
Top 12: Best Pattaya a Go-Go Bars and Clubs
Travel Planner: What to do in Pattaya
Soi 6: Where You Can Have Sex For $30
Sex in Pattaya: Asia's most sinful city
Pattaya freelancers: The self-employed Thai work force
Sex Oil Massage: The best in Pattaya
Sex Vacation – Plan the Ultimate Erotic Holiday
Go Go Bar: A night with a School Girl
PORTOFOLIO