Holidays in Bandung; Best Venues To Meet Indonesian Girls
Rocco is an avid traveler that love to date local girls wherever he goes. Rocco has helped thousands of men on their journey to meet Asian women for the last 9 years.
If you're planning a trip to Bandung, you might know that this capital city of West Java has the sexiest Indonesian girls.
The local girls are mixed with the Dutch, giving that European-Asian look: clean and smooth olive skin, curly hair and BIG tits (for Asian standards).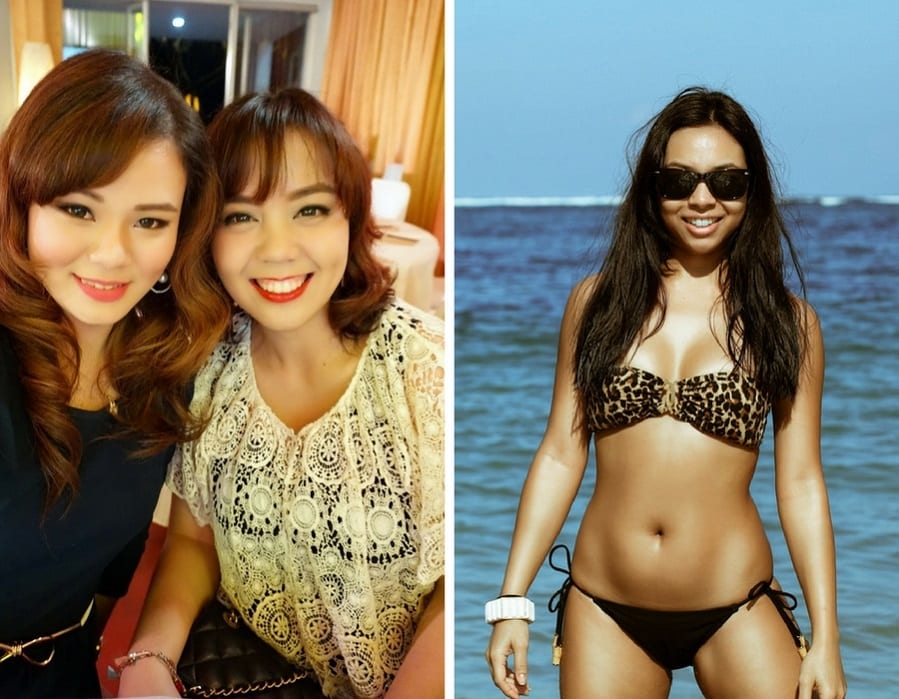 There're other reasons why you want to visit this city beside the beautiful Indonesian girls.
You can enjoy the great scenery, like the white crater and Mount Tangkuban… Or you can visit its various and fun thematic parks which spread around Bandung city.
Before talking about the best venue in Bandung to meet local chicks, you should consider staying in Golden Flower Hotel comfortably located in the city center and walking distance from the main facilities.
Yes, this hotel is where I stay whenever I travel to Bandung. Great value for money in my humble opinion.
So, in today post I'm going to highlight the best venue in Bandung to meet HOT local girls, by day, by night and around the clock. 
After reading this, you'll know where to meet young university girls, or meet freelancers if you're into "Pay for Play" or finding singles looking for a foreigner husband.
Are you ready? Let's go!
Best Venues For The Naughty Traveler
Holidays should be FUN. A naughty traveler (I've been one) not only want to meet beautiful girls but get laid with many without too much talk or flirting. It's an easy way of life and holiday by paying for companionship.
In my first trips, that was the way I used to holiday by spending nights in KTVs, nightclubs picking up freelancers and so on.
Until the day, I discovered a better way of holidaying by dating "good" local girls online.
However, what might be good for me isn't necessary what is right for you. I understand the convenience to pay for play.
That's why I've visited the best places in Bandung for a night of FUN for the naughty travelers with big wallets and love for LUST.
KTVS
In Bandung, there are a lot of KTVS.
If you have never been in one before, KVTs are lounges with girls available for hire (usually by the hours) to entertain you while singing few songs.
It's the classic Asian men FUN club: singing with friends while playing with the girls and getting drunk.
You might wonder: "What are the rules of engagement?"
Good question, bro.
My first time visiting a KTVs didn't feel right for me because:
I was alone. KTVs are suitable for friends wanting to have FUN in a group.
The place is a kinda flashy like "Las Vegas hotels" with girls wearing too much makeup. I think, Asian men like the girls like this.
I'm not an Asian man.
If it seems a good fit for you, I recommend these KTVs in Bandung:
1) Venetian is top class. They have a lot of girls and I would say that regarding quality, they come in a close to Vegas karaoke.
2) Vegas is great overall; great setup and luxury furnishings. Very posh. The girls there are also reputedly the prettiest. However, based on my last three experiences there, the ladies are clearly materialistic and out for your money. Do not expect to a happy ending here unless you are willing to spend big dollars.
3) Broadway is another star karaoke. They have been bringing in many girls and in my opinion, some of them are pretty good lookers. Cheaper overall as compared to the rest, I would say more value for money. Great fun!
4) Amnesia; Girls wise, Amnesia doesn't have as large a variety as Venetian. But the perk is that once you're in the karaoke, you can transit to the club for free.
While I'm at it, let me explain something… Amnesia has a club on the second floor and karaoke on the upper floors. The club is usually most "happening" on Friday and Saturday nights.
NIGHTCLUBS
Bandung nightlife spin around the numerous nightclubs where you can meet plenty of chicks.
Don't forget that you're in a Muslim country even though girls might wear sexy dresses. Approach discreetly.
Now, there are two types of girls Bandung's nightclubs:
Good girls; the "next door girls" with regular jobs or still studying. It's easy to spot them in the club because usually, they are drinking with friends in groups around a table.

The problem in picking up these girls in the club is that they are protected by their friends. Also, they feel embarrassed to talk with strangers while be seeing by their friends. Indonesia, being a Muslim country, dating is treated as a discreet affair.

So, be discreet while approaching… you don't want to make her feel like a hooker in front of her friends.
Freelancers; The easy option is to pay for play by meeting girls in the clubs looking for some cash. You can spot them as they dress very sexy, heavy in makeup and usually drinking with a girlfriend or a group of "only girls."
The best time of the week is Saturdays, being a weekend when office gals come out to have FUN. Or on Wednesday, the infamous girls night with tons of students getting wasted with cheap drinks.
I hear you screaming: "What are the best clubs, Rocco?"
There are three main clubs in Bandung for your pleasure:
1. Amnesia – Amnesia is my favorite club; quite large, with plenty of hot girls for any type of experience. It is a happy mix of students, tourists, executives, and expats.
2. Mansion – Younger crowd, affordable drinks, easy-going atmosphere. The majority of the crowd is made of students, but you also find a few expats/tourists.
3. Embassy – Another big disco but the ratio men/women is unfavorable for us. Worth a visit, at least for a drink. 
If you are night owl with an outgoing attitude forward women, I would say these clubs are your "cup of tea".
In all of them, I meet working girls, but it is very discreet. However, the majority are "everyday" girls who are nice and fun ladies.
SPAs (Massage Parlors)
I love SPAs. They are open from early in the morning till late in the evening (11am-11pm), so whenever I feel bored or tense, I walk in one.
Not only you visit a SPA in Bandung for healthy purposes, but also to have a "hands-on" experience with the masseur. There is always some cute and young chick willing to relax your nerves while offering a "happy ending".
One note here, these SPAs aren't cheap if you're a budget traveler, while the service is good sometimes it might feel "robotic."
The good thing is the clean and private room with Jacuzzi. Just imagine getting cleaned up by your masseur with her soft hands and small body,  before and after your experience.
There are a few good SPAs in Bandung, however,  below are the oldest and most establish one:
1. Venetian – Yes, in the same building of Venetian KTV. It's an impressive facility with all the comfort and a wide selection of girls.
2. Cumi Cumi – A real value for money, Cumi-Cumi is hard to beat less than US$ 20 for a full treatment.The facilities are complete (Sauna, Steam, Pool)… and of course, GIRLS!
3. Pandora – Conveniently located in the city center, is well know by tourists. It has good facilities, including hot and cold Jacuzzi, sauna, swimming pool, lounge, and fitness area.
I also suggest getting a private massage in your hotel room by contacting local girls online. And so, the next venue:
ONLINE
This is the most underrated venue to look for girls in Bandung. The reason is that online dating has some sort of bad reputation in the West like:
only gold diggers on dating sites.
only mothers looking for someone supporting their previous marriage children.
only scammers.
You got the idea.
It's a pity that such tool has been abused by few girls to take advantage of foreign men, but the good news is that only a small part of the girls online are into trick and cheats.
The vast majority are honest girls looking for a relationship.
I've used online dating for years in Indonesia, and let me tell you that Indonesian girls who are into cheating are easily uncovered because they'll ask you for money.
Just ignore the girls ask you for $$$. Simple as that.
To that end, I recommend using reputable dating sites which keeps the profiles in check.
There are 2 main reasons why online dating is my preferred venue to meet girls:
First, this eliminates the awkward situation in meeting face to face while boosting your chances of finding a "good girl" who actually likes you.
Second, this gives you instant options the second you land in Bandung. You don't have to run the streets like a hungry dog to get a date.
Instead, you can fly in and immediately meet your new Indonesian girlfriend for your first romantic evening together. And take to the streets later if you're in the mood to find more girls.
I hope this mini-guide is helpful to you and somehow inspirational. I wish you an epic trip to Bandung. You'll love the girls there.