Best Asian Dating Sites To Meet Asian Girls Online
You know that Asian dating sites are the way to go, but you don't know where to get started. You might be wondering: which dating site in Asia offers the most?
Like you, I had a hard time to figure out where go to meet Asian girls online. I wanted a legitimate Asian dating site with most girls, best privacy and security. It's important to share personal pictures and arrange dates before traveling to Asia.
While trying out most Asia dating sites, I've identified the best ones to meet singles with genuine intentions…
Many women are looking for love or a long-term relationship… Others for a fling with a foreign man… And others would like to go for a holiday with someone who can afford it.
To help you get a better idea of where to start looking for your dream Asian girl, I'm reviewing the 3 best dating sites in Asia out there:
Asian Dating: The largest online dating site in Asia.
Find Mate: The best Asia dating site for relationship.
Asian Kisses: The best dating site in Asia to find a girlfriend experience.
–
–
Asian dating is my favorite site because it has the most members. It's essential when you visit smaller cities around Asia because it allows you to pipeline girls (set up meetings and hookups).
Don't be surprised to find about 3.000 girls online ready to chat with you at any time of the day and night. With that amount of girls, you'll find a match.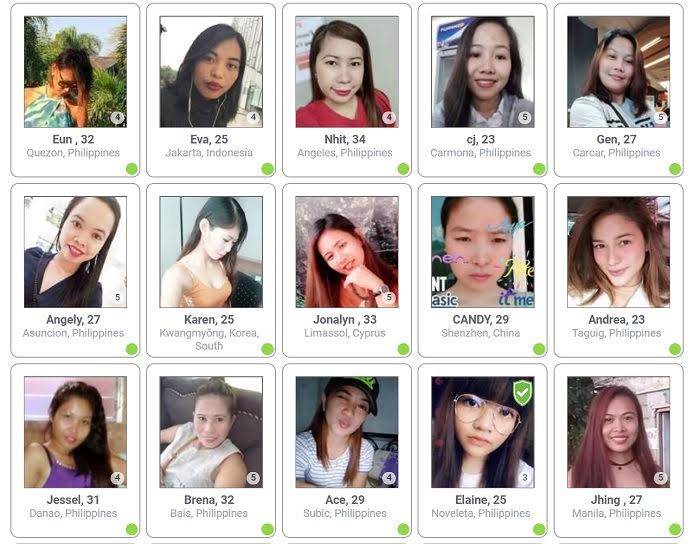 The majority of girls on Asian Dating are from the Philippines, Indonesia and Vietnam. But you can find girls from all over Asia, especially in the big cities.
The age range is huge; you can find the student looking for fun and traveling as well the mature woman who wants to date and get in a serious relationship. Meaning, Asian Dating is a versatile tool to meet Asian women across the region for any purpose.
Personally, most of the sexy travel companions during my trips have been recruited on Asian Dating…
But also I have a been in a long relationship with a girl met on this site.
Asian Dating offers different levels of service for free members and paying members.
Free members can send and receive messages from paying members, so it is possible to use the site without paying a subscription fee. However, two free members will not be able to chat. If you want to get involved in instant messaging then you'll need to upgrade your membership.
If you decide to become a paying member, the better your chance of being noticed according to the way profiles are ranked. As a free member, you come lower down the list.
So, if you want to get the chance to talk to the hottest girls, you need to buy a membership.
–
–
Find Mate is the best dating site in Asia to find a girlfriend and start a relationship.
There is an interesting feature that shows how trustworthy a user is and also tells you if they are constant in replying to messages. It gives you some idea of how likely you are to receive a reply and if the woman is serious about a relationship.
You can sign up and get a feel for the app, but in order for other users to take you seriously – they won't with a low trust score – you have to fill out the profile information in full.
On dating sites as in the real world, trust is an important matter when starting a relationship. You want a woman seriously committed to it, not a promiscuous girl… And on Find Mate you'll find mostly sweet, beautiful and religious girls.
If you are looking for easy-going girls, it's better to use Asian Dating or Asian Kisses.
–
–
If you don't like bar girls or prostitutes, but still you want to have fun, on Asian Kisses you can find women who want to travel with you (girlfriend experience).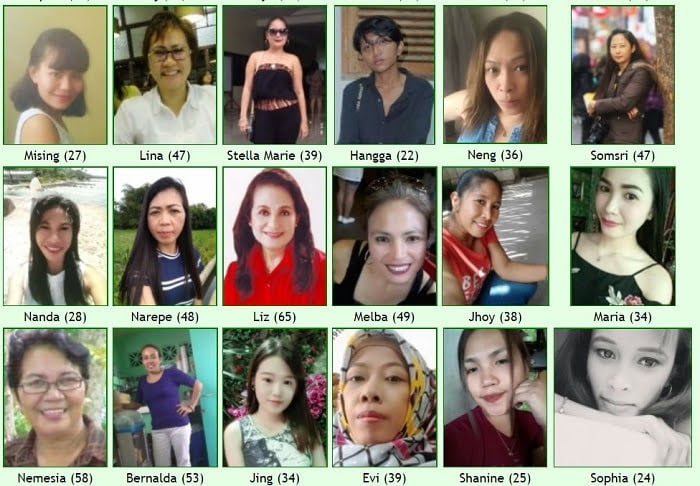 What I like most about this dating site is their commitment to security. In fact, before you're allowed to access the site fully, you have to verify your account. This makes sure you won't have to put up with fake accounts.
Perhaps the most enticing feature on this site is the ability to use the webcam to chat. This is an excellent way to get to know someone more intimately. To use this tool and to see all the profiles, you need to buy the membership.
Another great future is the ability to search for girls and ladyboys separately. As you might know already, in Asia there are many transgender in the mix.
My Thoughts About Asian Dating Sites
They are an excellent tool to meet Asian girls without wasting precious holiday time. You can start right now to chat with girls, build trust and attraction, so you can meet in real life and get intimate immediately.
Talking to local girls ahead of your trip is a smart way to get things going fast once you land in Asia.
When registering for an online dating site, ensure your profile is attractive. You need multiple good pictures of yourself, and a decent bio will also help. If you would like to learn more, I explain how to attract Asian girls online with status.
Lastly, send compelling messages that incite the recipient to respond. Avoid going for "hi, how are you" or "you look cute", they are boring!
If you're sending out cookie-cutter, nonspecific messages, or messages that come off as disingenuous you likely won't get many replies, if any at all.
RELATED ARTICLES