3 Reasons Why You Should Visit Thailand For A Girlfriend Experience
A few years back, Tom, a childhood friend of mine told me about his date in London… His story was shocking!
I'm going to tell you the story in a minute, but first I would like to tell you more about my friend Tom.
Tom is a successful and smart guy but most importantly, a gentleman with good manners.
Tom knows how to treat a woman, that's why I couldn't believe what happened in that restaurant.
To cut the story short, Tom went to a fancy restaurant with his date. Before the waiter brought in the entrée, she began screaming at him for no real reason.
Imagine how he felt being in a popular restaurant with so many people.
While you might not have had a date go sideways that fast, it might be in the pipeline.
I don't know about you, but I've had my fair share of "aggressive behavior" from Western women over the years.
And while I do like strong temperament Western women, I prefer to date someone feminine and submissive when necessary – something Western women lack today.
I have been to several countries in the world, and I have come to the realization that Thai women are some of the best to date.
Why Thai Girls?
Because Thailand is a country full of friendly and drop-dead gorgeous women with a fetish for Western guys 🙂
Thailand is where you want to go looking for submissive yet outgoing women interested in mutual affection, and attraction.
Here are three reasons why you ought to visit Thailand for a girlfriend experience:
Reason 1 – Beautiful & Slim Girls
You have probably heard that beauty lies in the eyes of the beholder, and sometimes the beer holder – right?
A known fact across the world is that Thai women have an exotic look with smooth, naturally tanned skin, straight dark hair, and the cutest faces in the world.
Above this, most of the western women you meet are overweight, which make you wonder if the hot babes on Instagram are aliens sent to torment us.
If you love sexy women with exotic features and slim, then Thailand is the place to go hunting.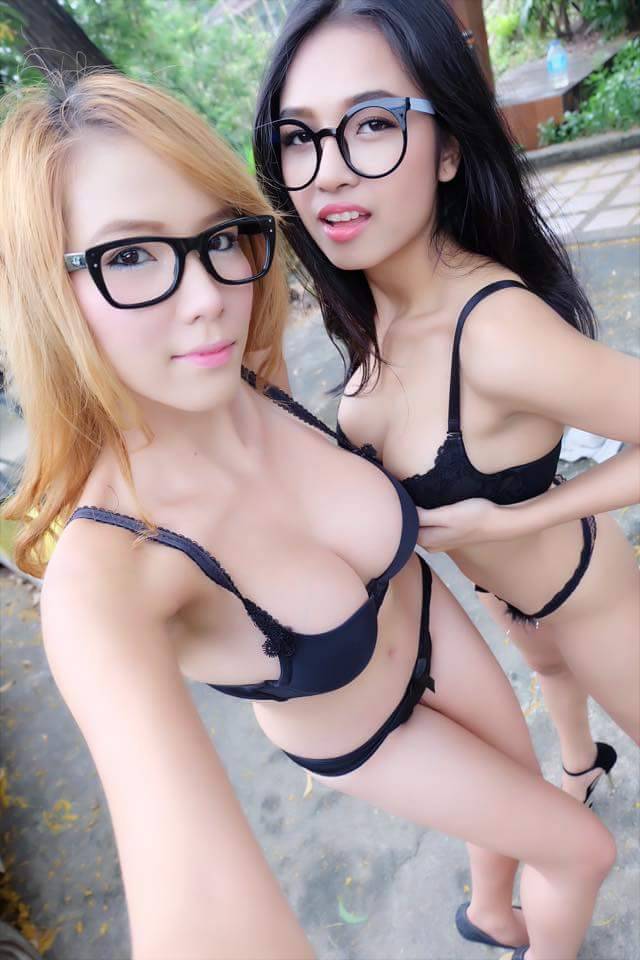 According to the International Obesity Taskforce, only 9.1% of the women are obese in Thailand compared to 35.5% in the US, 24.9% in England, and 22.2% in Australia.
The reason for this is that the Thai diet is healthy and full of flavor which ensures that women stay fit and slim.
With that said, Thai girls hardly wear any makeup and if you are like me and a million other guys, natural-looking women are the best.
Above that, Thai girls are generally less hairy compared to their western counterparts, and you will not have to pick hairs from between your teeth… If you know what I mean.
Reason 2 – Good Manners
We all love a well-mannered woman, Right?
Unfortunately, Western women are falling short on this front with every passing minute.
Thai women are brought up to be respectful and polite when interacting with others. Thai mothers train their little girls to be loving, feminine, and faithful.
What this means is that you will hardly contend with the "diva attitude" that most Western women have in their quest for gender equality.
So, what does this have to do with you, a foreigner looking for a hookup or a relationship with a Thai girl?
Word on the street is that Thai guys are rude, liars, and cheating bastards.
This works in your favor since Thai girls are tired of their country men's behavior and are looking for a better alternative.
They think Western guys are direct, yet polite and respectful. They are also very appreciative of kind and romantic gestures and dislike disrespectful and rowdy guys.
Do you want to test this out? Scope out a few of the popular dating sites in Thailand, and you will see for yourself how welcome Thai girls are forward foreign men.
If you are still not yet convinced that Thai girls are the best, maybe the third reason will put matters into a better perspective for you.
Reason 3 – Thai Mentality 
Yes, we have been led to think that Thai women are gold diggers and looking to pinch your wallet, but this is only one side of the story.
The bad stories make the headlines while the good one stays underground.
However, the story is not baseless, women in the red-light districts are master cheaters as the prostitutes in your own country.
I mean, would you ever marry a hooker in your own country?
Yet, sex tourists in Thailand marry bar girls and then complain all Thai girls are bad. Really!
The red light districts should be the last place to visit if you are looking for an authentic Thai girlfriend experience.
When dealing with quality Thai girls – no hookers – I've found that they are more interested in respect and mutual affection than money.
This makes Thai girls perfect for stress-free girlfriend experience when you are on holiday.
With their submissive nature and proper mannerisms, they like a guy who can set the rules, and they will be in it for the ride.
Thailand is where you can have a good time with a girl, minus all the drama synonymous of Western women.
Have Fun in Thailand
Are you looking to spend your next vacation on a sun-kissed tropical island? Do you want a hot and feminine woman in your arm for a romantic fling?
If your answers are yes, what you only need is to get a holiday girlfriend in Thailand.
This is the same advice I gave to my friend Tom, and he has been taking vacations in Thailand ever since.
Thai girls can help you live a perfect utopia free from women drama, and you will carry the memory with you when you leave, only to come back for some more.
RELATED ARTICLES