Guide To Girls In Singapore
If you would like to meet girls in Singapore and want to know the best ways to pick up and hook up, this girls' guide has all the info you need.
Singapore is a sort of girl's market because there are women from all over the world working, living or just traveling.
The thing is most girls like the rest of the population for that matter, are too busy working. Meaning the busy Singaporean lifestyle makes women flaky and less prone to hook up.
Without proper preparation, you might end up spending a lonely time in Singapore.
You should enjoy the city and the beautiful women instead of worrying about where to go, what do and most importantly how to do it.
I'm going to cover all the things you should know to pick up and date women in Singapore.
This guide focus on meeting everyday women like office girls, students and holidaymakers.
This Singapore Girls Guide was last updated on 25 June 2019
***
Contents
Click a link to skip to that section. Don't skip any sections!
***
Girls In Singapore
General information about Singapore girls: looks, attitude, easiness, etc.
Where To Pick Women In Singapore
An overview of the best ways and places to meet girls in Singapore
How To Date Singaporian Girls
Dating tips plus places and activities
–
Girls In Singapore
It's hard to generalize girls in Singapore because there are three races: Chinese, Malay and Indians. This without taking into consideration the expatriate population and the Asian girls traveling to Singapore for shopping.
However, the vast majority of Singaporean girls are from Chinese ethnic. They don't look and act like the mainland Chinese, but they are a class all on its own…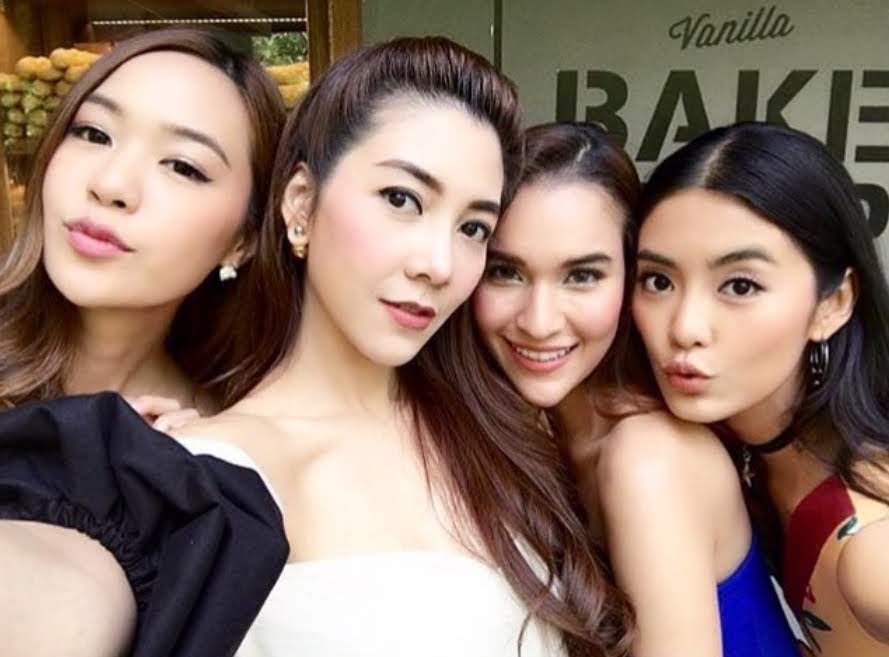 Besides being cute, most Singaporean women are educated and speak English well. These are the reasons why men who are into Chinese girls fly to Singapore.
When dating, you can expect to have long conversations about work, career and life in general. They know how to talk, which is interesting, but sometimes they can be annoying.
They tend to focus more on career conversations rather than romantic or philosophical issues. That is cool if you like such discussions, but if the only thing you want is to get laid, you better off in the Singapore red light district area.
What about sex and Singaporean women?
Well, they are generally hot for action but they are a bit rigid in bed. Don't expect sloppy blow jobs or acrobatic moves, instead of having her lay on the bed waiting for you to do all the work.
I'm talking about Chinese girls here. If you hook up with a Malay or an Indian girl, you can expect some more action.
Looks of Women In Singapore
As stated earlier, the look of Singaporean girls varies by ethnicity…
You have the Chinese girls who are generally tall with long legs, small boobs, small asses and cute faces. The Indians have brown skin and look similar to the girls from South India. And then the Malaysians who tend to have small bodies but rounded asses and a big breast.
If the local Singaporean women aren't appealing to you, many expatriates women work in Singapore. Since they work in high paid jobs, they are well dressed, fit and look hot.
The Attitude And Personality Of Singapore Girls
Singapore being an International city, has a majority of career women. Also, the students take their study seriously, spending most of the day on books.
So, they tend to have a bitchy attitude being confident, assertive and materialistic.
Also, Singaporean girls have high expectations: the men should be successful and pamper them at the same time. Even when eating prawns, they expect their boyfriends to de-shell the prawns for them.
However, women still act like women in Singapore, even though they have a Western mentality. They are fairly passive, let men lead, giggle easily, often are happy when men buy things for them.
In conclusion, Singaporean girls are hard to satisfy but fortunately much easier to hook up with…
Easiness To Hook Up
Most girls in Singapore crave for sex, but don't have much time for socializing. So they go out clubbing or sign up with a dating site when they feel horny and want to get laid.
With a few conversations and some convincing, they are up for some fun in the bedroom.
I don't want to generalize, but from my experiences and observations, I've noticed that Singaporean women are easily approachable.
Sexual Life
Until their 30s, Singaporean women aren't much aware of their sexuality because too busy with their study, career and to find a suitable partner.
In other words, most women neglect their own sexual desires to satisfy social expectations.
The good news is, after having married, made kids and settle with their career, they move their attention to a fulfilling sexual life.
In some cases, women in Singapore cheat their husband who is busy with younger lovers and neglect the wife sexual needs. In other cases, the couple expands their sexuality by having sex with single guys and couples.
If you are interested in hooking up with mature women hot for action, consider using Asian Match Mate to scout for Singapore cougars and couples.
Where To Pick Up Women In Singapore
You might like to meet girls at night while chilling and have a few drinks… Or you might prefer to pick girls during the day because at night you prefer to sleep… Or you might prefer to go online to save time and money.
Whatever your needs, there is something for you in Singapore…

Nightlife Girls
Singapore nightlife is ethic and fun, you can meet girls from all over the world. But keep in mind that there are many prostitutes in Singapore, especially at night.
As explained in the nightlife section of the Singapore pick up guide, the best nightclubs and pick up bars are:
Singapore has a lot to offer, but great singles nightlife isn't one of its specialties. The reason it's hard to hook up if you go out alone at night.
If this is your case, you have higher chances to meet girls during the day or by scouting online.
Meet Singapore Girls During The Day
The good thing about Singapore is the many opportunities outdoor to pick up girls: in the numerous malls, at the metro station or on buses.
Another advantage is that men in Singapore hardly stop girls, they prefer to use social circles or in the clubs when they drunk.
So if you just talk to the girls during the day, you will hardly be rejected because it's a novelty for them. They'll be impressed that a man has the guts to talk to them.
The most foot traffic areas are Orchard Road and Clarke Quay, great places to pick up hot Singaporean chicks.
If you do not know what to say when you approach a girl or feel embarrassed, your best option is to go online…
Meet Singapore Girls Online
If you want to meet girls in Singapore, the best way is to join a popular dating site.
As I said earlier, many girls in Singapore go online to meet guys because is convenient and straight forward.
Just be honest about your intentions, and then chat a bit before you take it to the next level. For example, if you are into hookups, make sure to explain you are looking for a fun and outgoing girl. If you would like a serious relationship, let them know.
Most girls who are into the hookups in Singapore want to meet you in a public place first. But there are also some wild girls who will ask you to come to their home or go directly to you!
Not all the girls online are locals, there are many expatriates worker who feels lonely. I noticed expatriate girls – especially Filipina and Indonesia – are much easier to get laid on the first date. Instead, the local Chinese girls take two or more dates.
So, once you have matched with a few girls, the next step is to go for a date…
How To Date Singaporean Girls 
Dating a Singapore girl isn't hard if you know what makes her click.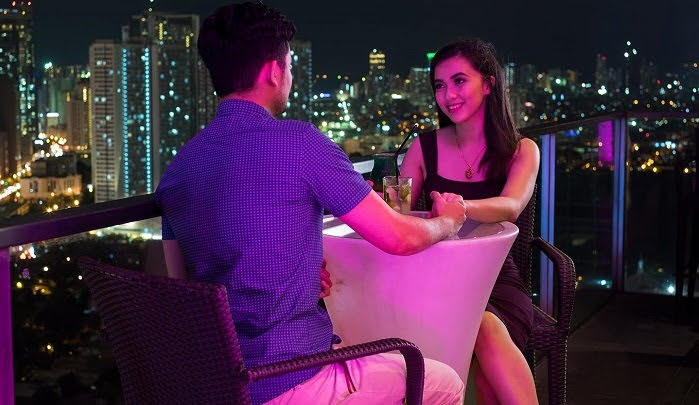 For example, women in Singapore pay close attention to details, that's why you want to look at your best when going for a date. The more you impress her, the higher your chances to get laid. Simple as that.
The first step is to groom yourself. Make sure to look neat, tidy, smell awesome and dress your best clothes for the occasion.
You don't need to look like a rock star but you don't want to look sloppy. You bet she is going to visit the hairdresser and spend hours preparing to see you. You should return the favor, it's called respect.
Ha! Don't dress and look like you are going for work. Singaporean women spend most of their time with men wearing a suit. It is annoying for them to go for a date that dresses like their boss…
Second, make sure to impress them. If you can't afford to have dinner in a good restaurant, go for a drink to a sky bar. Try to avoid the cinema thing, it's a sloppy move.
Best Places To Take Your Date At Night
There are plenty of places where to take your date, the bad news is many places are expensive.
Now, you don't necessarily need to spend a fortune out if you are hooking up with girls from other Asian countries, but if your date is a Singaporean girl, you are better to impress her.
A few places where you can have a good time and impress her are:
After dinner goes for a show at the Victoria Theatre, that scream class.
Date Ideas During The Day
Maybe you don't want to spend on dinners and theater's tickets, but still, you want to take her on a date.
In that case, play the romantic way by going to places with great natural beauty like parks. If you organize a picnic, she'll be impressed as girls in Singapore love men that can prepare a meal, even if it's only a couple of sandwiches.
Another cheap date idea is to spend a day at Sentosa Island. There are a couple of beaches where you can enjoy the sand while having a closer look at her curves.
Not all the girls will accept it, especially the shy type of girl. In this case, be ready to switch forward a sophisticated date like visiting the National Gallery or the National Museum. Perfect for intellectual girls.
That wraps up this Singapore girl's guide.