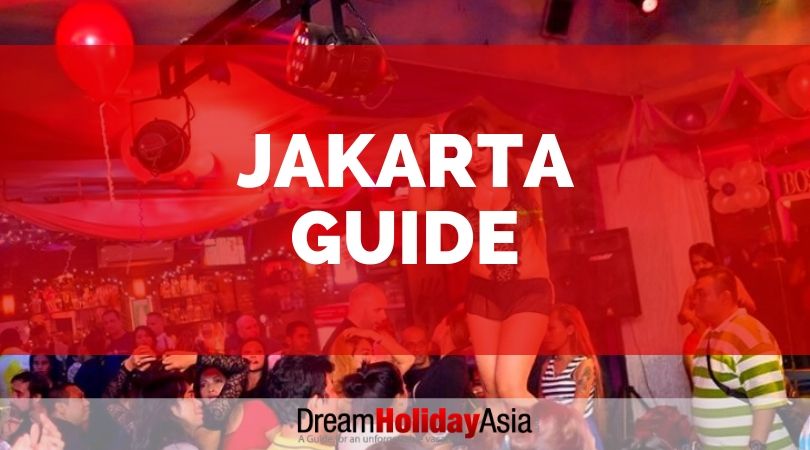 Jakarta Sex Guide For Single Men
If you're planning to visit Jakarta and want to know the best places to meet girls hot for action, this sex guide has all the info you'll need.
You should enjoy your vacation in Jakarta instead of worrying about where to go, what do and most importantly how to do it. That's why I'm sharing m tips for an unforgettable sex vacation in Jakarta.
So, if you're serious about having sex in Jakarta every day, please take 10 minutes of your time to digest the full article.
This guide is going to focus mostly on P4P scene (Pay for Play). If you prefer to meet and date everyday Indonesian girls, the one working regular jobs in hotels, restaurants or shops, then opt for a popular Indonesian dating site instead.
This Jakarta Sex Guide was last updated on 15 August 2019
***
Contents
Click a link to skip to that section. Don't skip any sections!
***
Intro To Jakarta
General information about Jakarta girls & sex culture
Where To Find Sex in Jakarta
An overview of the best places and ways to get laid
Typical Costs
General prices in Jakarta to help you budget your adventure
How To Get A Holiday Girlfriend
How to meet and date nice Jakarta women during your vacation
Must To Do During A Jakarta Sex Tour
Mongering activities in Jakarta
–
Intro To Jakarta
In Jakarta, you can meet girls coming from all over the country thanks to the numerous universities, job opportunities and abundance of money.
In the last few years, many red-light districts have been shut down from the authority. However, there are still plenty of sex venues around the city…
If you aren't into prostitutes, there is a vast amount of single professional women in their 30s with a career or business that are looking for no string sex. They haven't the time or interest to marry and have kids, but they need regular sex…
I can say that Jakarta is the best destination in Indonesia for nightlife and sex.
The island is divided into two areas:
South Jakarta: there is the most famous red-light district area for foreigners. In Jalan Falatehan I and the streets surrounding it you can find street hookers, girlie bars and brothels. Then there is Block M a few meters away which is popular among Asian men because of the many karaoke bars
West Jakarta: home of Mangga Besar, a safe red-light district with a village feeling and many girls.
North Jakarta: another red light area called Jalan Pangeran Jayakarta, popular among Indonesians. Many bars with girls ready to please you.
Central Jakarta: the area to stay if you want to meet regular girls, busy with quality restaurants, malls and nightclubs.
As you can see, Jakarta is a paradise for single men.
What About Girls & Sex In Jakarta?
In simple words: they are hot and horny as hell!
In my opinion, Jakarta girls are the most underrated in South East Asia most probably because the majority of the population is Muslim. But the truth is they are very horny and have a fetish for foreigners.
When in public they act conservative and shy, but once behind closed doors, they get incredibly wild.
There are plenty of educated middle-class ladies that are up for some real fun. They speak good English, like to party and love sex…
I still remember my first time in Jakarta. I dated a girl met online. At first, she was very distant, I couldn't touch or stay too close to her. Two hours later we were drinking wine in my places…
You can expect to meet easy girls when walking around the red-light districts or freelancers in clubs. But there are so many regular girls working and study in Jakarta craving to meet a foreign man.
Why should you bother to hook up with a hooker? With small talks and some persuasion, you can easily date most girls.
If talking to girls in the streets and shops make you nervous, you can instead meet singles on dating sites without any pressure or fear to get rejected.
Jakarta girls on dating sites are there because they want to meet a foreigner, and you want to meet a girl in a Jakarta.
It's a perfect opportunity for both of you.
RELATED: 3 Best Dating Sites To Meet Indonesia Girls Online
Where To Find Sex In Jakarta
A list of the best places where to get girls and sex…

Nightclubs & Pick Up Bars

The best nightclubs and bars where you can pick up girls in Jakarta are located near Senayan metro station.
The bars are best in the early hours and a must on Wednesday night (ladies night). Walk in the nightclub after midnight if you want to get some action.
There are freelancer girls as well as regular girls, so make sure to recognize who is who.
The best nightclubs and pick up bars are:
• Blowfish
This bar attracts a high-class crowd, so dress appropriately. Hot girls in their 20s.
• Fable
A nightclub that attracts a young crowd. There are as many freelancers as regular girls.
• X2
It's a massive nightclub with three floors. If you are looking for easy girls, go in the main hall on the second floor.

Online
Not only Jakarta but all Indonesia has been hijacked by sex workers promoting their services.
There are a few sites and apps that allow you to hookup: dating sites, hookup apps, escort directories, etc.
To make thing easier for you, a list of the best site and apps to get laid in Jakarta:
• Indonesian Cupid – The biggest dating site in Indonesia with 100s of Jakarta girls looking for foreign men. You can get in contact with local girls In Jakarta even if you aren't there just yet.
Don't expect to find only girls looking for a relationship; many women on Indonesian Cupid want to have fun too.
• WeChat – It's a useful app when you land in Jakarta. It allows you to scout for girls within 1 km range. Mostly hookers.
• Tinder – For the young guys and fit this app work wonders. It's a visual hookup app sort of thing. So if you aren't handsome or old, it's a complete waste of time as this experiment has revealed.
• Asian Match Date – It's considered a kinky date site, but for me is a hookup place for people who are into sex with single girls as well as couples. The member's profile photos and videos are nude.

SPAs – Jakarta Sex Massage
Jakarta is home of countless dirty massage parlors. They are inside large hotels functioning as massive brothels.
The Spas below are the one with the hottest girls and offer happy endings:
Malioboro Hotels and Spa – is one of the most luxurious in Jakarta with many local and foreign girls available at your service.
Sun City Luxury Spa – is an entertainment hotspot offering not just happy ending massages, but also a KTV, hotel, Chinese restaurant, and a ballroom.
Comfort Spa – fairly pricey but with an excellent selection of masseurs.
Jakarta Street Hookers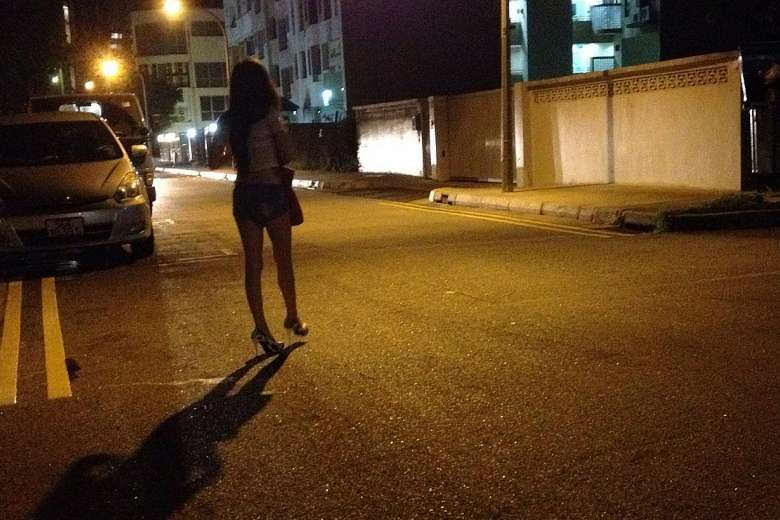 There are street hookers in different parts of Jakarta, but the most notorious area is Jalan Falatehan I.
In the red light district areas, the street hookers are supervised by a pimp so usually is only short time deals. Instead, if you are looking for a girl for all night, outside popular clubs like immigrant and X2, you can find freelancers.
The standard price for Jakarta girls walking the streets is 400k Rupiah for a short time. Rates are negotiable, of course.

Escorts in Jakarta
Many agencies are offering sexual services at your doorstep. It's convenient but expensive. Not many independent escorts in Jakarta and the few are unreliable.
I don't recommend to book a Jakarta escort service because they don't provide a valuable service.

Strip Tease Clubs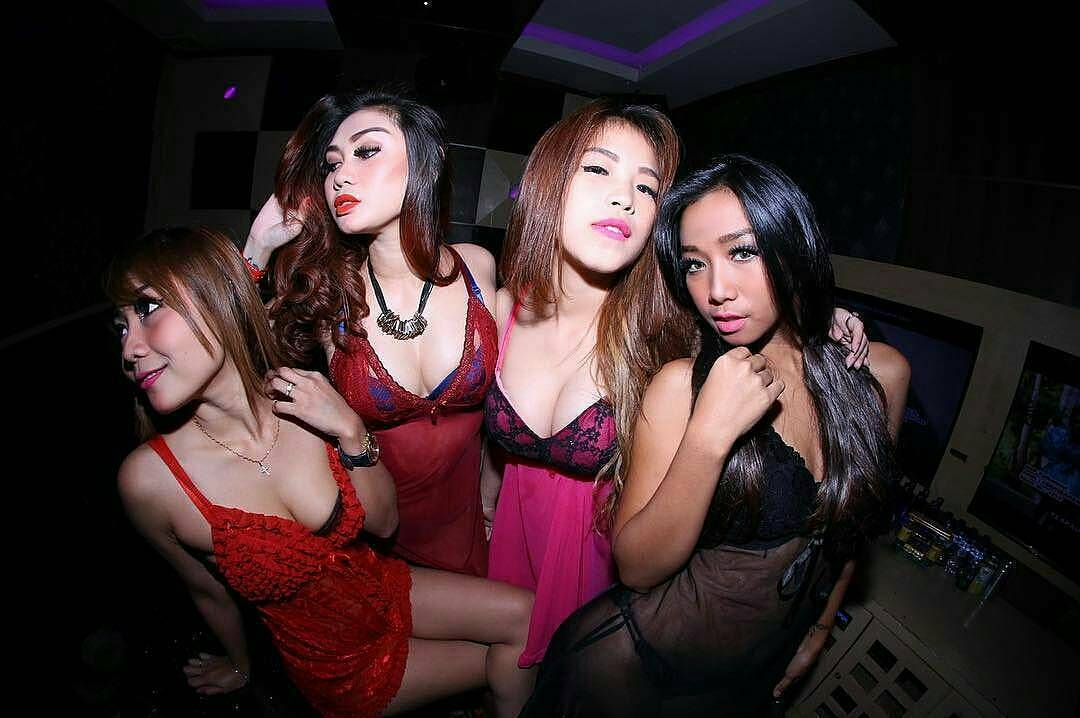 The nude striptease has been banned in 2017 all over Jakarta. However, the girls still dance in sexy lingerie and you can always ask to strip in the private room.
Malio Club is one of the best places to visit. There are up to 10 girls on stage at any time and the girls are just: Hot! Hot! Hot!
Typical Costs
• Sex – You can have sex with a girl in Jakarta for as little as 300k for a happy ending massage up to 1.5 million for a top spinner in a KTV.
As a rule of thumb, you are going to spend 600-800k per girl. But the money isn't the only important point, I believe getting the value is more important.
In my opinion, sideliners on this site are the best deal out there. With a tip of 150k, you can get a student or regular girls with a day job to your room for some fun.
If you aren't afraid to pick up girls, the nightclubs are good venues to recruit freelancers at 500k for all night. However, add an extra 300k for the entrance fee and drinks.
• Accommodation – In Jakarta, you can find hotels for all pocket starting at $30 up to the moon. If you are looking for paid sex, stay around Cipinang and Bongkaran, the two major red-light districts.
The best girl friendly hotels are:
Marc Hotel Passer Baroe: Located in North Jakarta near a red light district and many "happy" massage parlors. If you are into paid sex, this place is for you.
Ritz Carlton Hotel: Located in the city center this luxury is dirt cheap with a rate of only $150. Nearby there are sexual entrainments like spas, karaoke and sex clubs. If you prefer to pick regular girls, many pick up bars and nightclub in the area.
The Falatehan Hotel: Located in South Jakarta, this hotel is super nice and nearby to an area of girlie bars called Block M.
• Food – It can be expensive if you prefer foreign food, the price starts at 100k up to 500k per meal without including beverage.
Instead, local food is readily available in the streets or small restaurants all around Jakarta, starting price at 50k rupiah.
• Transportation – The city center takes 1 hour by the newly Soekarno-Hatta Airport Train which cost 70.000k.
Within the city, you can move around with buses or motorcycles if you are on a budget or taxis which aren't so expensive either. But the problem isn't the transportation's prices but the horrible traffic.
How To Get A Holiday Girlfriend In Jakarta
Women in Jakarta are classy, gorgeous and know how to please a man.
If you would like to meet quality girls who aren't prostitutes, Jakarta is paradise on earth for hookups and dates. You can easily meet a girl to spend a few days together having long conversations and nights of intense sex.
Just imagine spending days and nights with a young and vibrant girl while visiting the city. Don't need to worry about where to go or to deal with the locals, she is going to take care of all the usual travel annoyances.
Just imagine spending your holiday time with a young, attractive and horny girl while visiting Jakarta…
Sure, you can easily pay a prostitute for a few hours of pleasure, but feel empty after the sexual act.
Experiencing Jakarta with a local girl who is into you, and not your wallet, it's a truly unforgettable vacation.
That's why I rarely walk down the red-light districts when in Jakarta. There are so many quality girls dreaming of meeting a foreign man. It's no sense to go with a hooker. I prefer to date local girls met online for an intimate experience like only a girlfriend is capable of offering.
Just think about this: you are chatting with a gorgeous girl in Jakarta waiting for the moment to meet her. You feel that desire and passion for seeing her, and she feels strongly anxious to meet you.
What is going to be once you meet at the airport?
And what about once you are behind closed doors.
The best way to get a girlfriend in Jakarta is by using a popular dating site like Indonesian Cupid. The reason for a woman to be on this dating site is to meet a foreign man, and you want to meet a Jakarta girl. It's a match!
Girls on dating sites are there because they want to meet a foreign man, and you want to meet a Bali girl.
It's a Win-Win for both of you.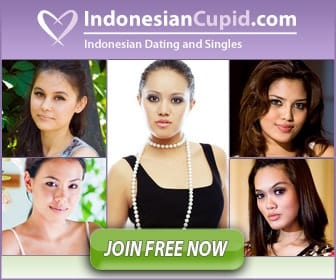 Upload 2-3 photos of yourself, well-groomed, dress properly and smiley. Not drunk, stoned or posing in front of a Maserati that isn't yours 
Write a genuine profile with your interests, what you are looking for in a woman and about your life.
Make sure to verify your profile and get a "verified badge" by getting a membership. That is going to land you more attention and responses from the girls as explained in this article: "how to attract Asian girls online".
Just search for your perfect match and start the conversation with the girls. That's it! Build your list of potential girlfriends, and once in Jakarta, just meet up.
Must To Do During A Jakarta Sex Tour
I'm going to expose all the good things you should do when in Jakarta to satisfy your sexual needs…
• Visit a Spa That Offers Happy Endings
Jakarta has well-established Spas that offer erotic massages. It is costly but for one time, you can give a try.
• Meet Local Girls 
Before your trip or while taking a rest in your hotel room, scout for local girls in Jakarta.
On my last trip to Jakarta, I sent out a few messages to a bunch of girls by saying: "I'm in town, let's meet for a drink." I got a girl and we spent a great evening together…
• Visit A Sex Club
I consider this kind of establishment as a landmark that every tourist should visit when in Jakarta. They are located inside big buildings similar to hotels which are offering other services like spas, nightclubs and KTV.
Map Of Jakarta Sex Venues
RELATED ARTICLES