Bohol Nightlife; 7 Best Nightclubs & Bars To Pick Up Filipinas
Do You Enjoy Going Out, Clubbing and Getting Laid with HOT Girls?
"If yes, then you're going to love this mini guide about Bohol nightlife focused on the best nightclubs to meet sexy Filipino girls."
Bohol is a great destination for its scenery and to meet provincial Filipino girls, but its nightlife scene has a lot to desire when compared to Cebu and Manila.
There aren't any bikini bars or red light district for that matter, just a few beer bars with regular waitresses and a few freelancers in the mix.
If you want to meet some willing Bohol girl for action at night, your best bet is by visiting a nightclub. Despite the limited number of nightclubs in Bohol, you don't need to strain to get a Filipino girl.
Local girls frequenting these nightclubs can be divided in:
Regular girls; Looking for a relationship with a foreign man.
Freelancers; They love to party and looking for a nightstand for 1.000 Pesos. Also, they offer a holiday girlfriend experience.
Most Bohol girls are local with a provincial mentality, making them wonderful girlfriends by taking care of you in any way during your stay in the Philippines.
If you would like to know more about why The Philippines is the best South East Asian country for a girlfriend experience, you'll find my 3 reasons irresistible.
Most nightclubs in Bohol that cater to foreigners are located in Alona Beach in Panglao, but I've found a few unknown spots by tourists that are worth a visit.
All in all, Bohol nightclubs are a paradise for dudes who like going out – and I'm about to give you a list of the 7 hands-down best places to go, starting with…
1. Atmosphere Bar & Club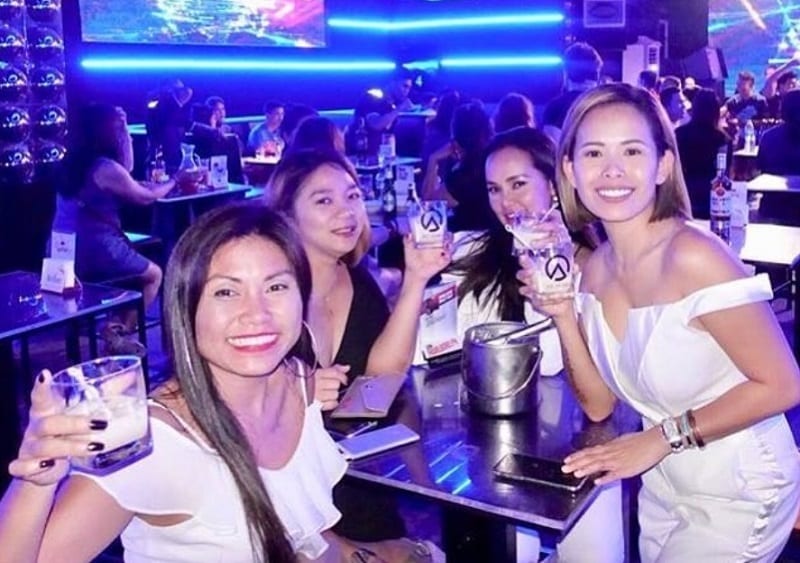 It is one of the biggest nightclubs in Bohol with the most modern disco in all. It is located in Tagbilaran, the capital of Bohol 20 minutes away from Alona Beach in Panglao.
It is visually luxurious; This is evident from the ambiance and lights that bring out the vibrant theme of the club.
Disc jockeys are mainly locals from Bohol, but they also host foreign DJs during special events.
Proper dressing is a must at Atmosphere; slippers, sandals and sporty outfits are not allowed.
Don't expect to see foreigners in this club, but only Filipinos.
So, why to visit this nightclub?
Lots of adorable Filipino girls!
Since this is a high-quality club, there are very few working girls here.
I recommend visiting only if you've got a wingman and you're a confident dude that love to party like a
VIP.
They operate between 8:00 pm and 3:00 am.
2. Pinarella Bay NightClub
Pinarella Bay is not as modern and sophisticated as Atmosphere, it's just a big room with a few tables, a bar and a dance floor but with many sexy local Filipina.
Here, you can take the night with ease by listening music, meet lovely freelancers and drink the night away; which sounds like a plan to me.
The place gets busy late at night when the beer bars in the area close and the girls working there go out to have some fun. Every day is party time.
It is located on the main road in Alona Beach – Panglao, the most touristic area in Bohol.
3. Club Toxicity
A small nightclub where usually only Filipinos hang out.
The thing that I dislike like in any other Filipino nightclub is the loud music, but what I love are the horny Filipinas that are available inside. Surprisingly, the girls in Cub Toxicity are HOT!
Keep a low profile while picking up because the local men are jealous and might be aggressive late at night when drunk. It is located near Pinarella Bay.
4. Helmut's Place
This is a well-known bar where you will meet plenty of Bohol girls every night.
Some are freelance hookers ready to rock you in bed while others are looking for having a good time and possibly a new boyfriend.
It is by far the most popular hangout place for expatriates.
If you are a fan of live rock and pop music, you will come across a cozy atmosphere and friendly ambiance.
The bar is usually opened at 9:00 pm and closed at 2:00 am. It is located at the main intersection in Alona Beach.
5. Badi's Bar and Club
During the day this place is a bar, at night it turns into a nightclub.
There are not so many girls here compared to Pinarella Bay and Club Toxicity. This is mainly because of the bar's location far away from the touristic area in Panglao.
Where the quantity is lacking, the quality is a thumb up. It's worth a visit.
6. One 4DA Road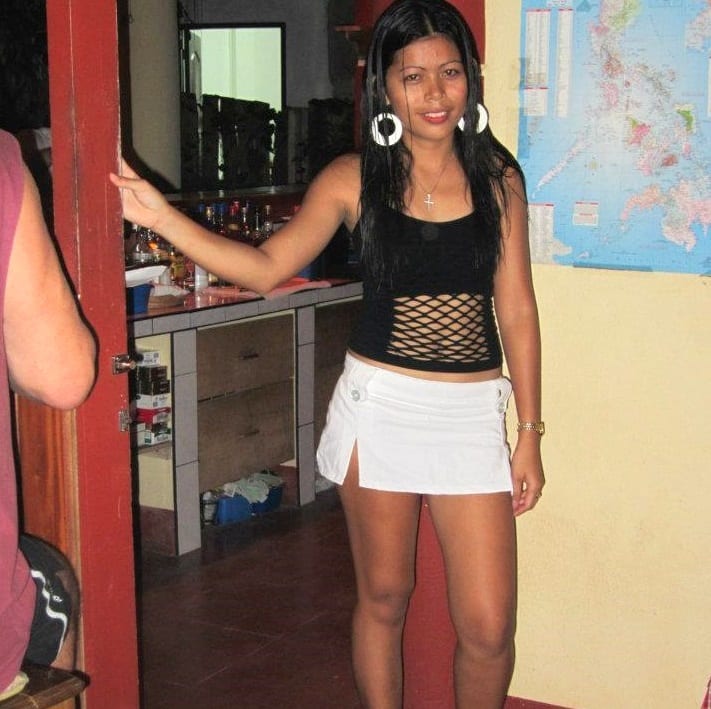 A multi-venue place where you can drink, meet girls, eat and sleep.
The girls working in One4DARoad are fun, talkative and entertaining; but you cannot pay their bar fine. You should thus wait for her to finish her duty before taking her home.
The bar is one of the busiest, in fact, you can meet other foreigners at any time of the day and sometime Bohol freelancers even in the afternoon.
The good thing is the bar opens at noon if you feel thirsty and horny.
7. Aluna Beach 
A wonderful place to have a cocktail while enjoying the sea view in Alona Beach.
The place has a good vibe thanks to the owners who are super cool. You can meet foreign ladies and Filipinas looking for a good time.
The price of drinks is above the standards for Bohol, but it's worth it.
The place can get very busy at the weekends, don't be there too late or you might not get a table.
Let's Wrap Up Bohol Nightlife – Are You Ready To Party?
Most nightclubs in Bohol don't have an entrance fee and their drink's prices are affordable.
Also, you will find plenty of local Filipina in those bars and nightclubs ready to rock & roll.
If you're used to party in places like Manila or Cebu, Bohol nightlife scene at first might look dull and plain…
… Just take it slowly, try to understand and look at nightlife with a provincial view, and you'll have a great time as a single men in Bohol.
The girls are down to hearth, you don't need to dress up and the nights can turn romantic indeed.
RELATED ARTICLES