Happy Ending Massage In Angeles City
Are you looking for an adult massage parlor in Angeles City that offers happy endings?
If your answer is yes, you're reading the right article.
I know how hard is to get a happy ending in Angeles City. I had my fair amount of disappointments along the way in searching for those "happy" places.
Yes, even though Angeles City is a sex town, for some reason most massage places refuse to provide "extra" services.
For example, the massage parlors at the entrance of Walking Street employee young and cute girls. But during the massage, it's shocking to learn that they don't offer any extras.
Angeles City isn't anything like Pattaya where you can get a naughty massage almost in any corner of town. Most Angeles parlors offer only "typical massage services".
However, there are a handful of happy ending massage places that operate underground.
I say underground because they are reluctant to promote their service openly and the deed takes place somewhere else, not on the premises.
And because the process is so bureaucratic, it reflects on the final price making them so expensive. But don't worry if you're on a budget.
Besides revealing the best Angeles City massage places that offer "happy endings", I'm going to tell you how I get private massages in my room at a fraction of cost.
That way, you can get two ladies at the price of a masseur girl from these happy ending massage shops…
3 Best Angeles City Massage Shops Offering Happy Ending 
The most infamous and less known "happy" massage parlor is…
1. Asian Dream Massage
At Asian Dream you just pay a flat fee of around 800-1000 Pesos for a happy ending massage with hand job.
I know, it's pretty expensive. For the same price, you can bang a freelancer in Angeles.
As I said earlier, massage shops that offer extras are expensive.
There are better options if you want a girl to massage you, and give up her candy. I'm going to reveal it at the end of this article.
So, Asian Dream is a massage shop open 24 hours located in Don Juico Avenue.
It's far away from the main Angeles City's nightlife areas, but you can always call the shop and get the girl to your hotel.
I've to admit that their massage is good. And if you get only a massage, 550 Pesos is a reasonable price.
They offer this type of massage:
Swedish;
Electric;
Shiatsu;
Reflexology.
If you're looking for more than a hand job, consider visiting…
2. Serenity Nuru Spa – Update: Closed
Serenity Nuru Spa offers an all-inclusive service. That means massage plus all the extras like blow job and sex.
3. Sakura Spa Angeles
In Sakura Spa, you pay 1.500 Pesos for the massage in the reception, then you deal the extras in private with the girl.
Basically, you don't know how much is going to cost you the extra. She might ask for a 1.000 Pesos for a full service or as much as 2.000 Pesos.
It's frustrating don't be able to budget for a full-service massage experience.
You might drop 1.500 Pesos for a massage, only to find out she is asking too much for the extras. Letting you not other options than leaving with your unsatisfied desire.
If you are into this kind of unpredictable experiences, Sakura Spa is located in Don Juice Avenue next to Lewis Grand Hotel.
Lastly…

4. Nuru Massage Angeles City
This isn't a physical shop but an online parlor offering only outcall services. The good thing is you can see the photos of the girls wearing different outfits, especially helpful the pictures in bikinis where you can see her body.
The downside is you don't get a feeling of her personality, mood, and attraction. Not to mention the outrageous price: 2.000 pesos only for the massage. The tip for extras gets negotiate between you and the girl.
Expect to pay between 1.500-3.000 pesos for the extra services. If you want to try your luck, check out Nuru Massage Angeles City website.
There is a cheaper way to get a happy ending massage in your room…
A Cheaper Alternative To Massage Parlors
If you want a massage and don't mind to be an amateur, you can engage a private girl for 1.000 Pesos.
You can enjoy a massage from the comfort of your room without any hassle. Don't need to take a taxi anywhere… Or pay crazy money for extras… Or wasting time in useless shenanigans.
What better than a happy ending from a cute and loving girl directly in your room?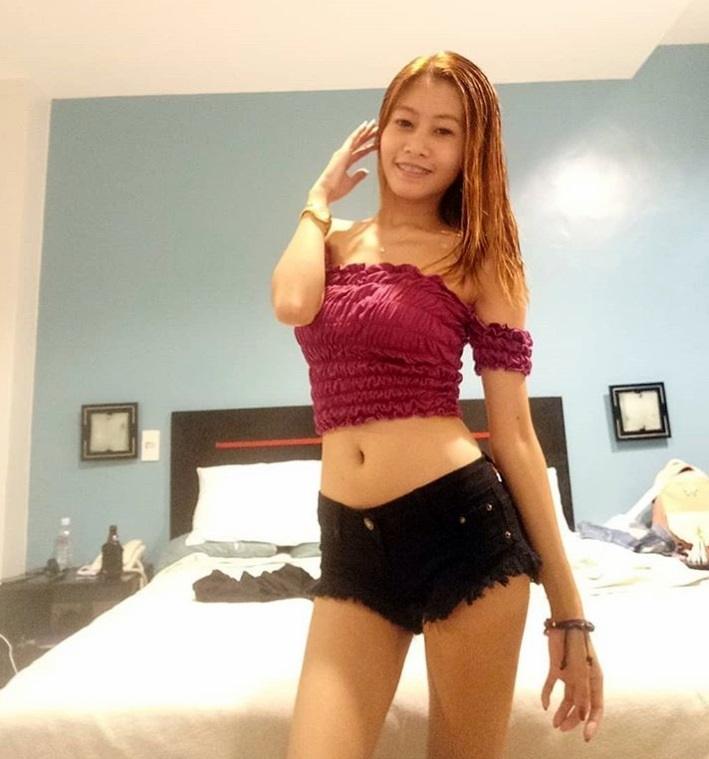 Probably getting a massage from two cute girls at the same price as a girl in the massage parlor 😉
You can meet plenty of Angeles City girls online that are into "pay for play" activities. Yes, they can massage you as well besides giving you all the extras.
While I was staying in Angeles City, I made a deal with a girl who I met on a dating site. The deal consisted of her visiting me 2 times per week, and give me a relaxing massage with a happy ending.
I can say that she was an enthusiastic girl willing to please.
At first, she was a bit reserved, but soon got used to the body to body massage fully naked. I can still remember her watering mouth, small ass, and soft skin.
I'm so grateful for her excellent service.
In conclusion, you can get a happy massage in Angeles City even though isn't a common practice.
However, there isn't anything to brag about the massage parlors that provide happy endings.
The girls aren't attractive, and for the price you pay, you better off in a bikini bar in Field Avenue.
If you want to get a massage, you better recruit a girl online at a fraction of the cost. Not only is it's cheaper, but there are some real cutes out there.
I wish you "happy" moments in Angeles City.