Subic Bay Travel Guide For Single Men
Do You Want to Meet Local Girls in Subic Bay?
This is a 4.000+ words travel guide designed for single men traveling to Subic Bay looking for FUN, local girls and experience a "blast " holiday. It gets UPDATED every 6 months.

REAL EXPERIENCES – NO FLUFF – REAL GIRLS
This comprehensive guide came because I wanted to share all the good things Subic Bay has to offer for the solo travelers seeking adventure and fun – all the tips and steps in one place to get you laid in Subic Bay, accessible for free for the rest of time.
So, if you're serious about banging Filipino girls in Subic Bay, consider taking 10 minutes of your time to digest the full article and be ready for an unforgettable holiday. It'll change your life!
***
Contents
Click a link to skip to that section. Don't skip any sections!
***
The Ultimate Men's Travel Guide to Subic Bay
General information about Subic Bay for solo travelers
Typical Costs
An overview of general prices in Subic Bay to help you plan your budget
Safety Tips & Trick
A few pitfalls that I've experienced – and some useful trick
Date Subic Bay Women
Learn how to meet Subic Bay women the easy way
Subic Bay Nightlife & Top Venues
The best nightclubs and bars in Subic Bay to pick up girls
Subic Bay Naughty Massage Places
Best Happy & soapy massage parlors that offer relax and pleasure services
Meet Ladyboys (Trasgender)
How to meet ladyboys in Subic Bay for fun
Things to Do in Subic Bay for Adults
Places to visit and activities to do with your Filipina girlfriend
–
The Ultimate Man's Travel Guide To Subic Bay
Whenever I visit Subic Bay, I feel like going back to the 80s. In fact, the place is underdeveloped and feels isolated from the modern world.
Subic Bay is a small resort town in the Philippines worth visiting. There are beaches and most importantly, HOT girls!
As you might know already, Filipina women are beautiful but there are many more reasons why they offer great girlfriend experiences.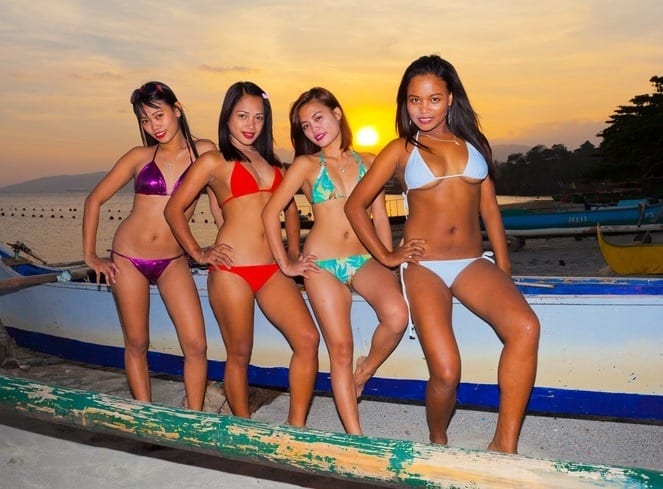 So, what Subic Bay has to offer?
NIGHTLIFE; A wide range of girly bars and nightclubs with HOT Filipina eager to meet you. Also,  "quality" office and student girls around the city;
SEA & SUN; Subic Bay has four beaches to relax and get tanned;
DIVING; Subic Bay has wreck–sites and several reef sites, suitable for both beginners and more advanced divers;
CHEAP; One of the cheapest resort town in the Philippines.
Subic Bay can't compare with Angeles City regarding girlie bars and nightlife.
However, being a resort town, there are a wide range of activities to keep you entertained during the day and enough bars for 2-3 naughty nights out.
Ready to start this exciting journey to Subic Bay?
Let's go!
Where Is Subic Bay?
Subic Bay is located 80 Km West of Angeles City.
By taxi, the journey is just over one hour, by bus it will take almost two hours (it stops often along the way).
I recommend the taxi if you're a group of 3-4 people, but for the solo travelers, the bus is the best option.
You might opt for a direct flight from Manila, but is it worth the extra cost? In my opinion, no.
Ah! The ferry. Not a good option because the port is in Orion which is 50 minutes away from Subic Bay.
So, the best way to get into Subic Bay is from Angeles City, and I remind you the convenience of Clark airport which is served by international flights.
When To Go Subic Bay
The weather in Subic Bay is similar to most other places in the Philippines, with dry season from November to May and wet season between June and October.
– Dry and High Season
The dry season is the best time of the year for avid divers taking advantage of excellent visibility.
Regarding girls, this time of the year you have the highest amount of bar girls in town. Also, the floating bars are open for business from December to April, which is a great way to spend the day on the bay.
– Wet and Low Season
During this season you get cheap prices for hotel rooms but most days you can't enjoy the beach because it rains. Furthermore, the Philippines get hit hard by tropical storms.
I still remember my first tropical storm while staying in Subic Bay.
I and my date met on Filipino Cupid a few weeks before, were in the beach when the sky suddenly got dark.
We rashed up to the hotel while the intensity of wind and rain increased. Fortunately, we weren't so far.
Well, the storm was pretty scary with palm trees getting blast away. The good thing is I had a few intense session of sex with my new girlfriend 🙂
I loved her soft skin, tight body and small ass, I'll never forget those moments with her in my life.
You can easily meet girls online and hook up with them during your holiday.
The Philippines is a Catholic country, and during Christmas and Easter holidays, most girls (usually the hottest one) go back to their village to spend the festivities with their parents.
Avoid visiting Subic Bay during these two Christian holidays.
What About Girls In Subic Bay?

The girls are genuinely interested in knowing you as a person, not as a walking ATM.
Sure, most girls are in for the money but they don't make it feel like it.
Subic Bay's atmosphere is laid back, with less pushy and easy going bar girls. This translate to extra FUN.
Busy sex tourism destinations like Angeles City or Pattaya, the girls are all about money and less about the relationship.
I consider priceless the opportunity to meet "genuine" girls willing to please you.
It's a rare treat nowadays, but still available in the few destinations like Subic Bay and Phnom Penh.
The reason is fewer tourists, so the girls don't develop all the bad habits that MONEY brings, such greed and lack of gratitude.
Also, local entertainment is cheaper than Angeles City and very economical compared to Manila. More on this in the next chapter.
If you aren't into bar girls, there are ways to meet "regular" local girls. My favorite one is to meet Filipinas online.
Usually, 1-2 months prior to my journey I start to pipeline a list of girls from the location I plan to visit.
It's important to conversate with the girls for a few weeks so to build trust and attraction. That allows things to move faster once you meet face to face.
They are shy at first, but with patience and sweet messages, eventually, they open up.
To recap… I consider Subic Bay a wonderful destination either for lust or romance.
If you want a naughty holiday, the numerous girlie bars in Barrio Barretto provide plenty of young and sexy Filipina.
However, if you want to spend a relaxing time with your date, Subic Bay has wonderful beaches and resorts to make your moments unforgettable.
–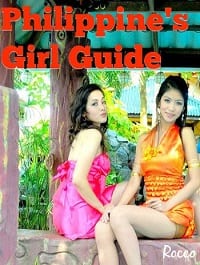 I've written the Filipina girls guide packed with useful info to clear some of your thoughts about Filipino girls and tips to get you laid.
Which girl suit you?
The school gal, or maybe the Pro, or the Big Score.
There is only one way to find out your type of Filipino girl.
–

Typical Costs in Subic Bay
If this is your first time traveling to Subic Bay, you might be wondering how much everything costs.
Let me tell you just this: "Subic Bay is cheap, very cheap".
Below is a breakdown summary of what you should expect to pay in Subic Bay so you can plan a holiday budget:
• Subic Bay Accommodation's Prices
You're going to be spoiled with the choice of hotel's room in Subic Bay. You can get cheap rooms near the red light district in Barretto or luxury accommodations by the sea.
Generally speaking, most of the time I stay in The Pub Hotel for 1.500 Pesos because is near the bars in Barretto and Baloy Long Beach.
When I travel there with a date, I go for a more romantic option in Mangrove Resort Hotel which has all the comfort of an upper scale hotel and a terrific view from the bar. Yes, the girls love it!
Most accommodations are guest friendly in Subic Bay, meaning you don't get charged extra for bringing back girls or ladyboys to your room.
If you would like to learn more, check out the 8 Best Adult Hotels in Subic Bay to Bang Girls.
• Food and Drink Prices
I don't brag about the quality of the food in Subic Bay, I had better in other parts of the Philippines. 
Olongapo and Subic Bay now has a roster of restaurants that specialize in different cuisines, from American to Chinese, and of course, Filipino food.
There are cheap and quality restaurants starting from 100 Pesos up to 1.000 Pesos per person.
Local Filipino food is cheap, you can have it for 100/200 Pesos per day. However, if you can't digest it, you can get a continental breakfast for 100 Pesos or burgers for 200 Pesos and soft drink or local beers at 40-80 Pesos.
I highly recommend to try out Texas Joe's House of Ribs in Subic Bay Freeport Zone, fantastic ribs!
• Cost of Transportation To/In Subic Bay
From Angeles City
The best way to Subic Bay is by taking a bus from Angeles City bus station. Ask for the bus to Olongapo, Subic Bay nearest bus terminal city. The fare price is 140 Pesos and the trip takes about 1 hour and 15 minutes.
Alternatively, ask your hotel in Angeles to arrange a minivan for 650 Pesos. This is more convenient because they pick you up at the hotel in Angeles and drop you off at your hotel in Subic Bay.
Some hotel staff might not know this service exists, especially in the cheaper hotels where they are less qualified.

From Manila
Also from Manila the best transport is the bus.
Victory Liner is a bus company that runs regular journeys from Manila to Subic Bay.
The bus terminals in Manila are at Edsa Pasay, Caloocan City and Edsa Cubao with regular trip starting at 4 am and every hour thereafter.
The trip is roughly 110 Km and will take you a minimum of 3 hours costing you 300 Pesos.
Inside Subic Bay – Olongapo – Barretto
Once in Olongapo, you can use the public color coded Jeepneys with assigned routes. It's the most affordable mode of transportation throughout Olongapo City and Barretto.

Typical fares are:
Olangapo bus station to Barretto = 12 Pesos and 20 minutes ride;
Along Barretto strip = 5 Pesos;
Baloy Beach to Barretto = 10 Pesos.
If you don't want to wait for the Jeepneys to get full, get a tricycle taxi. These are the fares:
Olangapo bus station to Barretto = 150 Pesos and 10 minutes ride;
Along Barretto strip = 25-40 Pesos;
Baloy Beach to Barretto = 50 Pesos.
• Cost For Entrainment; Bars, Nightclubs and Massage Parlors
When traveling to Subic Bay, most luckily you're going to spend a good part of your holiday in bars and nightclubs where you can meet girls.

Ha! There is also a happy massage place in Subic, but nothing so special as in Manila.
These are the prices for the entertainment venues…
1. Barrio Barretto Girlie Bars Prices
Barrio Barretto is a small beach town crossed by Olongapo-Bugallon road where the girlie bars are located.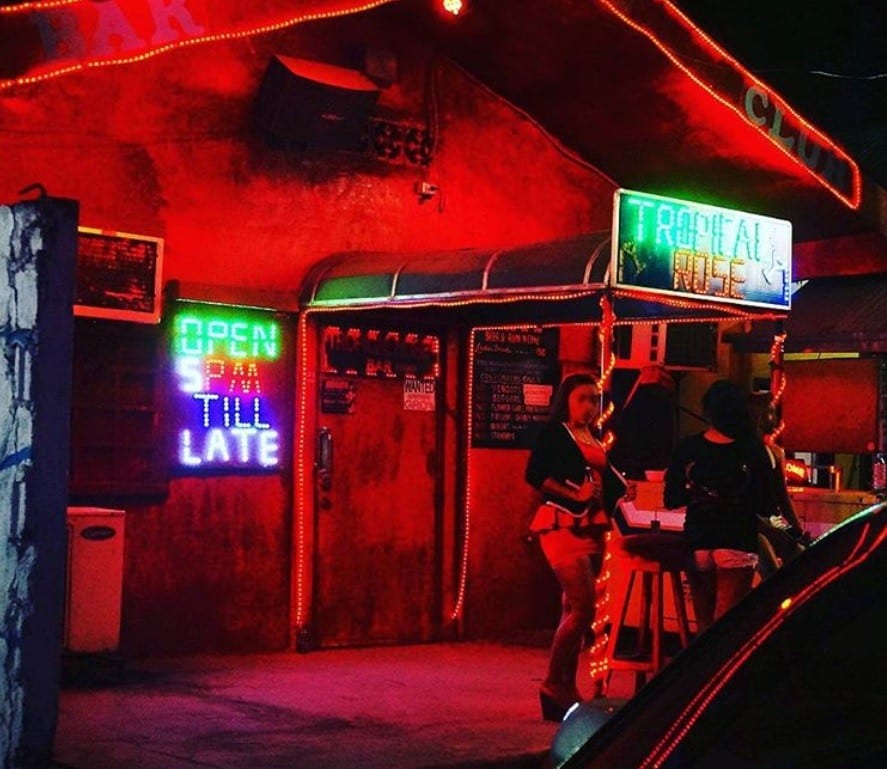 The standard prices for most bars are:
Beer and soft drinks for 90 Pesos,
Spirits 150 Pesos,
Lady drinks for 180-220 Pesos.
Bar fine for all night is 2.000 Pesos all-inclusive. If the girl performs well, 500 Pesos tip is appreciated.
If you would like to learn more, consider reading the 6 Best Subic Bay Girlie Bars guide.
2. Night Clubs Prices in Olongapo
There are only two nightclubs worth visiting in Subic Bay, and they are located in Olongapo: Club V and Nocturnal Disco.
These are the general prices:
The entrance fee is 100 Pesos, which includes a regular drink.
Soft drinks go for less than 100 Pesos, spirits and cocktails for 150 Pesos, while bottles with mixer from 1.800 to 3.000 Pesos.
Freelancers (hookers), the going rate is from 1.000 Pesos to 2.000 Pesos per night.
Regular girls occasionally go with you for free or 1.000 Pesos, but only if they like you.
Olongapo nightlife is interesting having the possibility to pick up regular girls in bars and clubs.
3. Subic Bay Freelancer Prices
I've already covered the freelancer prices in nightclubs which is 1.000 – 2.000 Pesos.
The other freelancers that you might meet on the streets are either bar girls having a day off or girls didn't get any customers in the clubs.
For street hookers, I never pay more than 1.000 Pesos.
4. Subic Bay Massage Prices With Happy Ending
Subic Bay is one of the worst places in the Philippines to get a happy ending massage.
In my experience down to Barretto and Olongano, I never manage to convince a massage girl to give me a happy ending.
They always smile and tell me that isn't allowed. If you manage to get one, however, a 500 Pesos tip for a hand job should do.
5. "Regular" Quality Girls In Subic Bay
When I say regular and quality girls I mean those Filipina that are working in restaurants, shops, banks and other "serious" jobs.
In other words, those Subic Bay girls that have sex with you because they like you, not only your money.

The good news is that is easy to start a conversation with one of those girls because everyone in the Philippines speaks English.
However, many of those girls label foreigners in Subic Bay as sex tourists and don't want to deal with them.
If you don't feel comfortable chatting up several girls every day and get rejected most of the time, I suggest meeting Subic Bay girls online.
You can chat with hundreds of girls without fear of rejections. They are there because they want to meet a foreign man.
The price for a membership is about 10-12 USD per month, and of course, the girls don't ask for any money.
In conclusion, you're going to spend on average 1,500 Pesos for accommodation, 500 Pesos for foods and drinks, 200 Pesos for transportation and 2.000 Pesos for entertainment.
All these figures add up to 4.200 Pesos per day.
This is only an average, you can spend much more by upgrading accommodation or much less by dating girls from the dating sites for free instead of working girls.
–
Safety Tips & Tricks
• Carry Only Cash; Keep it simple – keep it safe. The Philippines is a third world country.
• Use The Hotel's Safe; Your hotel room has a safe, use it! Don't fall to sleep with your valuables easily reachable by your room guest.
• Minimum Legal Age Is 18; When police get involved, be prepared to pay 100.000 Pesos in a bribe or get jailed. Just ask for an ID before taking a girl back to your room.
• Drugs; The last thing you want to do is buy drugs. Getting caught with drug possession is a big deal in the Philippines.
• Bribe; For whatever reason, when police accuse you of wrongdoing, don't argue, but instead pay up. The $$$ talks if you get busted and is the best way to go.
–
DATE SUBIC BAY WOMEN
When was the last time you had a romantic holiday with a young and beautiful girl? Someone truly interested in you, not only your wallet?
Subic Bay isn't only a destination to meet bar girls, but there are quality local Filipinas with office jobs or studying, eager to meet foreign men.
The city of Olongapo near Subic Bay has a population of 250K people with local girls studying and working. So many cute local girls suitable for a serious relationship.
They are sweet and caring beside being strongly attracted to foreign men. The reason is simple; Subic Bay used to have an American base so the girls in the area got used to foreign men.
They like Western food, listen to English songs while understanding your customs, but they still hold their feminine nature.
Beautiful, intelligent, well-mannered, and so feminine are just a few qualities Bohol girls possess. If you want to meet quality Subic Bay girls, today I'm going to show you how to do just that.
How To Meet Local Girls In Subic Bay

There are a few options available that suit each traveler's personality.
I prefer the easiest way that offers the best reward for my effort, so I'll outline from the simplest to the most complicated.
The first option is:
• Online Dating
In the Philippines, everyone has internet. Even the girls who can't afford a smartphone, can easily walk around the corner and get into an internet cafe shops.
I don't mean you should visit internet shops trying to pick up girls (I tried, but it's hard), but instead, consider using a reliable Philippines dating site.
It's convenient to meet someone on the net because you have a great choice of girls and you can talk with multiple women at the same time.
Another advantage is the possibility to meet "good" girls that would be impossible to meet otherwise. Filipinas with daily jobs are busy working, and students are busy studying.
However, spending a few hours on a dating site every week is practical and straightforward for them.
Besides, "Cold" approaching Filipino girls in the streets, malls, and clubs isn't a breeze, and they easily shy away from the conversation.
Yes, Filipinas don't like being seen by friends talking to foreigners. Tourists carry a stigma, being in the Philippines only to have sex with bar girls and hookers.
Can't blame them for not wanting to talk to you in public places.
So, Subic Bay women will be more open interacting with you on a dating site than on the streets or clubs.
After knowing each other better, she will not mind introducing you to her friends, family, and showing around the city.
You might be wondering: "Hey Rocco, only good girls online?"
I heard you, bro.
There are also freelancers (self-employed hookers) online looking for customers. You'll note them by the way they present themselves on the profile pictures – SEXY!
Freelancers are easy going and ready to make a deal with you. Just explain what you're looking for and ask for a quote. Deal Done!
Online freelancers are an excellent option if you're looking for a long-term companion while visiting the Philippines.
Ok, if you feel online dating is the way to go for you, I recommend: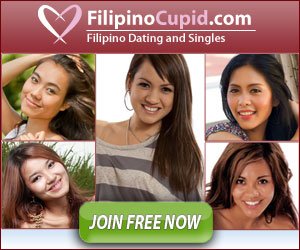 – Filipino Cupid – It's the biggest dating site in the Philippines.
Anytime I check in, there are thousands of Filipinas online ready to chat.
I have used Filipino Cupid for years to meet local women not only in Subic Bay but all around the Philippines.
The girls on this site are looking for foreign men, making your search much easier.
This type of Filipino girls are educated, so they can speak English and communicate with you. Expect grammar error and sometimes twisted phrases a bit twisted, It's just they speak better than write.
If you don't speak English, opt for the gold package that includes a translation service.
I hear horror stories all the time from travelers dealing with fake profiles on other dating sites. I rarely encountered them with Filipino Cupid.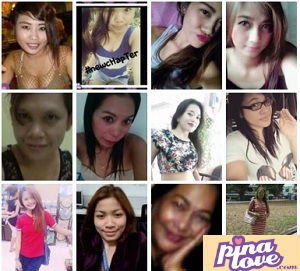 – Pina Love – This website has been around for a long time and is used by about 200,000 users.
Most Filipinas are genuine, looking for love, relationship, and sometimes marriage.
What I find useful about Pina Love is the possibility to search for girls and Ladyboys separately.
The option is convenient for first-time users who can't distinguish the two.
The friendly interface and simple chat allow you to have multiple conversations at the same time without wasting time.
There are real cuties on this site, check it out.
TIPS: Before you subscribe, I want to give you three facts when dating Filipinas online:
1. First, the good news. Women from the Philippines love foreign men. We are as exotic to them as they are to us.
2. Dating much older men is not a problem for most women. Don't worry about your age: it will not matter in the Philippines.
3. Most men on online dating sites are perverts. You can make the difference and be in the top 10% just by posting three "clean" photos of you (shave your face and dress appropriately) and talk politely.
>>>SIMPLE TIPS TO SET UP YOUR ONLINE PROFILE< <<
The second option to meet quality Subic Bay women is to…
• Walk Around Subic Bay and Olongapo
There are thousands of local girls working day jobs in shops, restaurants, or any other business in the service industry.
In this part of the Philippines, there aren't many tourists but a small community of retirees.
Subic Bay girls don't see foreigners as aliens but are curious to talk to us and in their deep desires, they hope to marry a foreign man.
So, whenever you see a Subic Bay girl, say "hello" and start the conversation in a friendly way with a big smile on your face (positive energy is important).
Please, don't ask tourist questions and don't let her know you're here for a vacation; this would put you at a disadvantage.
Ask her out, have a dinner and take her back to your room.
That's simple!
Some girls might go for it and some might refuse your offer, but don't let this stop you.
There are two malls where you can pick up girls: Harbor Point and SM City.
Be gentle in your approach – speak slowly and softly so she can understand your accent.
The girls dressing well and acting like superstars are usually from wealthy families and don't want to be seen talking to a foreigner in public.
That doesn't mean Hi-So women don't want to have a one-night stand or relationship with you, just the place isn't right. It's better to meet them online where there is privacy.
The last option to meet girls in Subic Bay is to…
• Visit Nightclubs and Discos
If you love to party and go out at night, you can meet Subic Bay women in the two major nightclubs in Olongapo.
Filipinos love to socialize but not in the way you might think. They go out in groups, book a table while spending the night drinking and chatting.
Quality women are hard to approach because well defended by their friends.
In the case you can't hook up with regular girls, there are many hookers in the club ready to please you for a fee.
Freelancers in clubs are cheaper compared to the bar girls in Barrio Barretto. No bar fine, lower rate, cheaper drinks, and no lady drinks.
If you prefer to meet hookers and freelancers instead of quality girls, check out the Bohol nightlife guide below…
–
SUBIC BAY NIGHTLIFE & TOP VENUES

In recent years, Subic Bay nightlife improved a lot with the opening of two new nightclubs that cater to locals and foreigners.
In the old days, the only entertainments for travelers were Subic Bay bars in Barrio Barretto and KTVs (karaoke).
As said earlier, this is a small city of only 250K people, so the nightclubs are patronized by the same group of friends every weekend.
It's hard to mingle with the guys, let alone to pick up Subic Bay girls. However, freelancers are available in exchange for cash.
Best Girly Bars In Subic Bay (Barrio Baretto)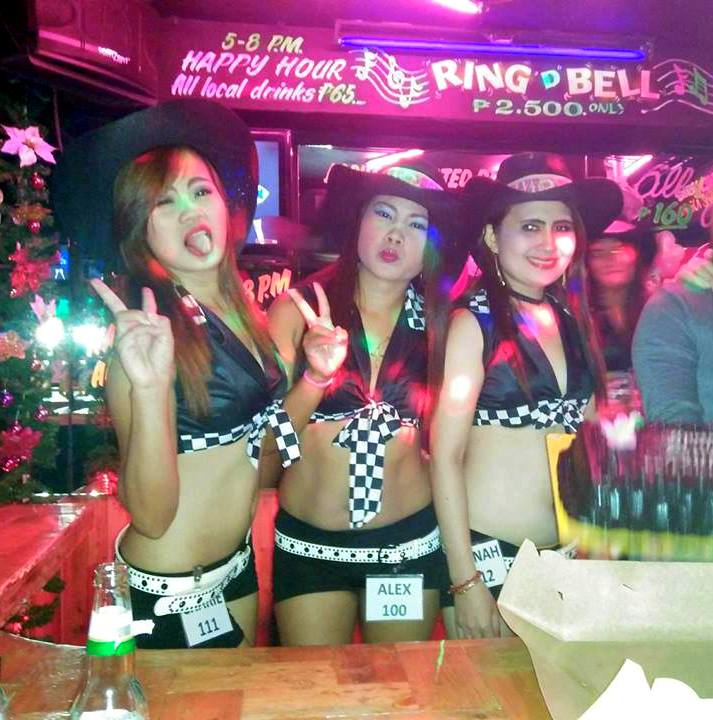 This destination has been underrated in recent years because after the US Navy personnel left, half the bars had to close. But Barrio Barretto strip has still 25 bars with girls eager to please you.
Every time I visit Subic Bay, not only do I enjoy the diving sites, but the bar girls are super FUN, while I get a better value for my money.
Why pay more for less?
Angeles City bars have more girls, but also more punters. That makes it harder to get the attention of the sexier girls.
You walk into a bar in Subic Bay and the girls "literally" jump on you. Not because you're a sexy man, but because the bars aren't busy with customers.
I enjoy the less "commercial" environment which translates in more FUN.
I notice most Subic bar girls are farm fresh (new to the bar scene), which offers an authentic Filipino experience with less bullshit and friendly time.
Unfortunately, nude shows have been outlawed, but no one is stopping you from meeting girls and having a good time.
Don't go too early – bars open at 6 pm.
The best girlie bars in Subic are:
• The Office Bar
A new addition to the naughty Subic Bay bar scene.
Young and quality spinners, it's a place of fun!
• Hot Zone Bar
This bar has a personal touch, very interactive for creativity, fun girls, games, and activities.
Not pushy in lady drinks, the girls aren't the most beautiful but definitely FUN.
• Club 20-20 Bar
Have been visiting this bar every time I have been in Subic since 2009.
One of the biggest bars in Barretto with 20 ladies on stage.
• Alaska Bar
Small, simple and intimate, this bar is run well, and it's noticeable by the fact that foreigners living permanently in Subic Bay are regular customers. Alaska's manager and girls make one feel at home.
The girl prices are similar in all the bars:
Beers for 90 Pesos;
Spirits 150 Pesos;
Lady drinks for 160 Pesos;
Bar fine is 2.000 Pesos all-inclusive.
If you would like to learn more, check out the full review of the best girlie bars in Subic Bay.
Best Nightclubs and Disco To Meet Local Girls
The nightclubs in Subic Bay are located in Olongapo, 6 Km from Barrio Barretto. Only two nightclubs are suitable for foreigners, called Club V and Nocturnal Disco.

The nightlife is casual and gets busy only during weekends.
If you are going alone, it might feel awkward considering the place has a larger number of Filipinos forming groups at tables.
You can find both freelancers and "regular" girls in the clubs, but It's hard to pick up good girls.
On the other hand, freelancers are easy to approach and getting laid for a fee.
So, it's a WIN-WIN.
• Club V
This nightclub is popular with locals, and gets busy only on weekends.
I visited this place early at night, trying to pick up local girls, but I must admit that is hard.
I usually get the phone number and meet the next day. The reason is local girls are there partying with friends, not interested in spending the night with you.
Don't look for hookers in Club V; you're better off at Nocturnal Disco.
• Nocturnal Disco
This club is a new addition to Subic Bay, much needed for many years. Nocturnal Disco has a big dance floor, a resident DJ, and sexy coyote dancers on weekends.
You've got a better chance to approach local girls, especially after they had a few drinks. The atmosphere is great, being international, while the girls are eager to talk to you.
Remember that the majority of the girls are hookers, so don't be surprised to be asked for money.
The girl prices are between 1.000 Pesos to 3.000 Pesos for all night deal.
If you would like to learn more, check out Olongapo nightlife guide.
–
NAUGHTY MASSAGE PARLOR
There aren't any massage parlors that offer happy ending in Subic Bay.
There was one called Serenity Nuru SPA but it been closed down in 2018.
So, if you want a sex massage, Philippines isn't the country for you. Visit Thailand for a naughty massage, there are so many out there.
–
BEST PLACES TO MEET LADYBOYS IN SUBIC BAY
Ladyboys are transgender. They look like women, actually they are more beautiful than women but with a small difference, they have a dick.
Having said that, a few ladyboys went throw out full surgery and have a pussy.
Subic Bay doesn't have many ladyboys like in Angeles City or Manila, but enough to satisfy your fantasies.
The good thing is they are cheaper and more authentic than other heavily touristic spots in the Philippines.
So, where can you meet a ladyboy in Subic Bay?
There are 3 places:
Ladyboys Bars in Subic Bay
As already mentioned earlier, the girlie bars are located in Barrio Barretto and the same applies to ladyboy's bar.
The only difference is that you have a dozen of girlie bars and only one ladyboy bar: Count Nikolas.
The bar doesn't employ only ladyboys but girls as well, so it's a mix sort of business. This is what the bar scene in Subic Way offer for the transgender lovers.
As per prices, it works the same for ladyboys as for girl:
Lady drink 200 Pesos;
Bar fine 2.000 Pesos.
Subic Bay's LadyBoys in Nightclubs
You can meet freelancer ladyboys in most nightclubs in Olongapo (near Subic Bay) but the most famous is the Nocturnal Club.
The ladyboys usually hang out with girlfriends to have fun and are ready to go with you for some cash. Usually, they are happy with 1.000 – 1.500 Pesos per night.
Ladyboys On Dating Sites
If you would like to have a serious relationship with a ladyboy or just have fun during your holiday, you can meet ladyboys on Pina Love.
There is an option in Pina Love that allows you to search only ladyboys.
It is a handy future because you don't need to scroll throughout pages separating girls from ladyboys. The system does the job for you.
The prettiest shemale asks for money, usually 1.000 Pesos, but there are ladyboys who are happy to have a good time with you for free.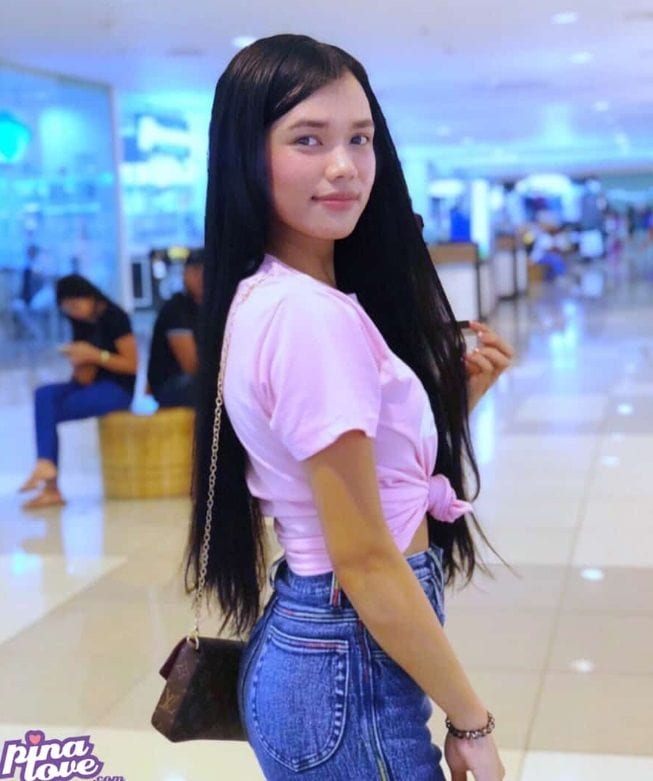 –
THINGS TO DO IN SUBIC BAY FOR ADULTS (WITH A LOCAL GIRL)
• Zoobic Safari  – Who doesn't like wild animal and adventure?
There are plenty of opportunities to take memorable photos with your new girlfriend 🙂
• Baloy Beach – This is the best beach in Subic Bay to relax and spend time with your sexy girl.
Nothing is better than take her to a bikini shop and try a few of them before taking a few photos.
And don't forget to play in the water together when there aren't people around.

• Meet Girls Online – While relaxing in your hotel room, seduce Filipina girls on Pina Love. This is a good habit to pipeline girls on the go.
• Ocean Adventure – I love their dolphin shows.
You get the opportunity to play and swim with them too, fantastic!
RELATED ARTICLES