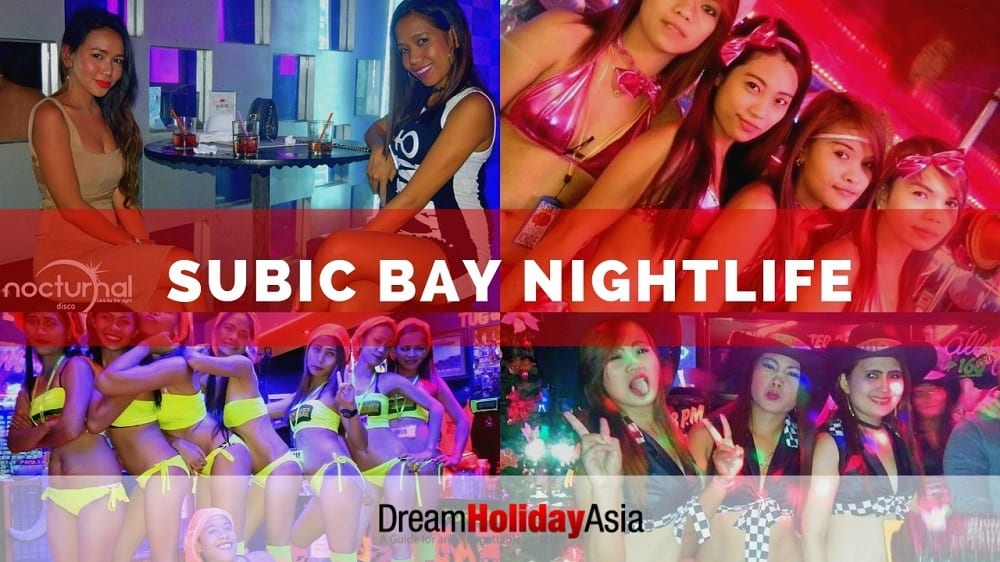 Subic Bay Nightlife – Girls, Bars, Nightclubs & Prices
Subic Bay nightlife is fun and has something for anyone.
If you like booze and girls, the street passing by Barrio Barretto has the most girlie bars.
In the case, you prefer to go out at night to dance and pick up girls, you can find two new nightclubs in Olongapo.
The thing is those two areas are 6 kilometers apart, so you should plan ahead where you prefer to stay to enjoy the nightlife in Subic Bay.
This Subic nightlife guide is going to give you an inside to the best nightclubs and bars to pick up Filipino girls.
Subic Bars In Barrio Baretto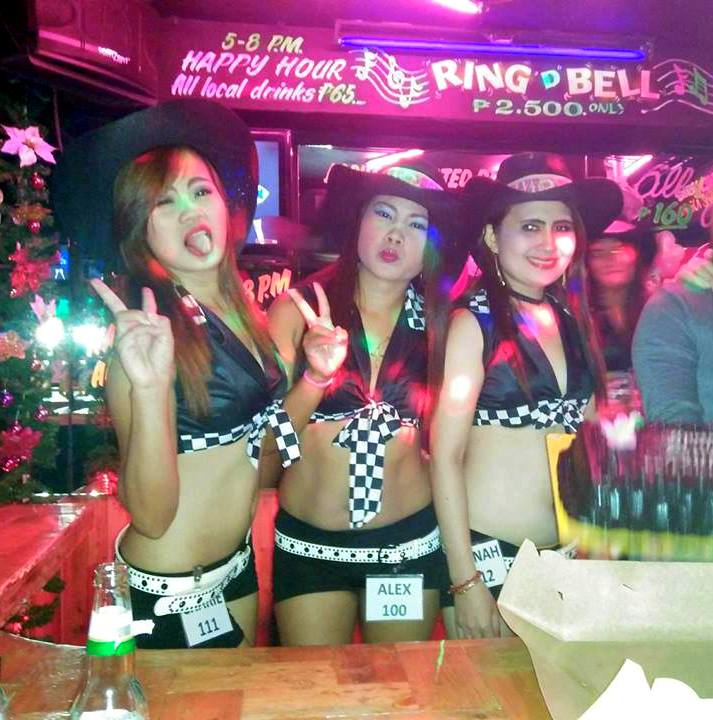 Barrio Barretto nightlife is great for single men that want to get laid, fast!
The bar girls there are sexy and hot for action.
Don't expect to find girls dancing in bikinis like the bars in Angeles City, rather wearing coyote outfits.
Even if they don't show off their cute butts in a g-string, you can have a lot of fun mingle around.
The atmosphere is laid back with the girls not pushing for lady drinks but genuinely interested in having a good time.
I notice most girls are farm fresh (new to the bar scene), which offers an authentic Filipino experience, not as mercenary like in Manila.
The prices for drinks are cheap as the bar girl prices. I find them to be a great value.
The prices in Subic Bay bars are for most the same:
Beers for 90 Pesos;
Spirits 150 Pesos;
Lady drinks for 160 Pesos;
Bar fine is 2.000 Pesos all-inclusive.
What makes the difference is some bars are better than others by quantity and quality of girls. In Barrio Barretto, the bar girls outnumber the tourists substantially: 1 to 8.
You aren't going to leave empty-handed.
The best Subic Bay girlie bars are:
• Lollipop Bar
This is considered the best girlie bar in Subic Bay has it has the sexiest girls in town.
What I like most about Lollipop bar is the friendly attitude of the girls besides their sexy bodies and cute faces.
This bar has a personal touch, very interactive for creativity, fun girls, games, and activities.
Not pushy in lady drinks, the girls aren't the most beautiful but definitely FUN.
Have been visiting this bar every time I have been in Subic since 2009. One of the biggest bars in Barretto with 20 ladies on stage.
I like the place, having a large dancing stage in the middle with comfortable chairs around.
The lighting shows the bodies of the girls, so you get no bad surprise once back to the room.
Small, simple and intimate, this bar is run well, and it's noticeable by the fact that foreigners living permanently in Subic Bay are regular customers. Alaska's manager and girls make one feel at home.
Located next to Serenity Nuru Spa (the only "happy" ending parlor in town).
Alaska is a late bar, don't go there before 11 pm.
• The Office Bar
A new addition to the naughty Subic Bay bar scene.
I visited around 9 pm, around ten girls were dancing, and a few others around.
Young and quality spinners, it's a place of fun!
If you like to play "sexy" pool, there is a pool table in the back area.
Located opposite Cheap Charlie, the place is small, almost intimate but the girls are cute.
They wear small skirts so you can see their panties while they are dancing.
The atmosphere is good, the mamasang super friendly and always ready to help you to hook up with the right girl for you.
If you would like to learn more about the bars in Subic, check out the full review of the best Subic Bay Bars.
Subic Bay Bars Map
Best Nightclubs To Pick Up Girls
Subic Bay nightlife area is located in Olongapo, 6 Km from Barrio Barretto.
There are only two nightclubs that caterer to foreigners, one is Nocturnal Disco and the other is Club V.
Olongapo nightlife can be exciting if you know where to hang out.
The reason is there aren't many foreigners over here, so you are the prize for most girls out at night.
Keep in mind that during the weekdays there aren't many office girls to hook up with, but mostly prostitute freelancing.
If you aren't interested in hookers, your best chance is to go out on weekends when the regular girls in Subic go out to have fun.
Here is the map of the nightclubs in Olongapo…
Subic Bay Nightclubs Map
• Club V
It gets very busy during the weekends with locals. Don't expect to hook up easily with hot girls as they are escorted by friends.
You need to be accepted by the group, otherwise, the girls are going to flake even if they like you.
When I visit the place, I usually try to catch the girls going to the toilet and ask for the phone number.
That way I can meet her in the next days without having the pressure from the group.
If you want to pick up a hooker, you off at Nocturnal Disco…
This nightclub is a cool place to hang around, with a big dance floor and sexy coyote dancers on weekends.
It seems the Subic girls in here are more comfortable with foreign men. Either they come to Noctural to meet them or it's just the great atmosphere.
If you are looking for prostitutes, in here you are going to be spoiled with choices. About 70% of the girls are freelancers.
The girl's price ranges between 1.000 Pesos to 3.000 Pesos for all night.
I've reviewed the nightclubs in Olongapo extensively as I like to go clubbing.
RELATED ARTICLES