Guide To Meet Girls In Krabi
If you're craving for a sex holiday in Krabi and want to know the best places where to find sexy girls hot for action, this girl's guide has all the info you need.
In this guide, I'm going to show the best places where to meet girls in Krabi with tips to get laid. That way, you get instant action the second you arrive.
You should enjoy your trip to Krabi, instead of worrying about where to go, what do and most importantly how to do it.
This guide is going to focus on P4P scene (Pay for Play). If you prefer to meet and date everyday Thai girls, the one working regular jobs in hotels, restaurants or shops, then get on a popular Thai dating site instead.
This Krabi girl's guide was last updated on 08 July 2019
***
Contents
Click a link to skip to that section. Don't skip any sections!
***
The Ultimate Men's Travel Guide to Krabi
General information about places & girls in Krabi
Safety Tips & Trick
A few pitfalls that I've experienced and you should avoid
How To Get A Holiday Girlfriend In Krabi
How to meet and date local Krabi women during your vacation
Things to Do With Your Krabi Girlfriend
Places to visit and activities to do in the company of a local girl
–
The Ultimate Man's Travel Guide To Krabi
Krabi offers an escape from Thailand's hectic metropolitan lifestyle like in Bangkok and other large cities.
Located in the coastal region of South-West Thailand, the province has miles of beaches and lush greenery to explore, better if in the company of a local Thai girl.
Krabi province has two main touristic areas:
• Krabi Town; It's a small city without beaches but with a great nightlife. Most foreigners don't know there are karaoke bars with young and sexy girls in Along Maharaj Road.
• Ao Nang; A small beach town with wonderful beaches and a red light district (RCA Entertainment) with girly bars, beer bars, nightclubs and even massage salons. It's a smaller version of Bangla Road in Patong Beach.
Usually, most guys don't consider Krabi town a place to have fun and opt for a minivan to Ao Nang. However, in both areas, you can pick up beautiful local girls for a banging time, if you know what I mean.
The difference is that in Ao Nang most girls are hookers working in the girly bars and a few freelancers patroling the streets and nightclubs.
Instead, Krabi Town not only have hookers in karaoke bars, but regular girls working and studying. That means you can hook up with local Krabi girls genuinely interested in you, not your wallet.
In fact, you can find quality Krabi girls on dating sites who are open to meet foreigners for casual dating or a serious relationship.
What I love about Krabi girls is their easy-going attitude forward life, kindness and hot temperament in bed.
So, if you're looking for cute Thai girls with genuine intentions for an awesome girlfriend experience, Krabi is the place for you.
What About Girls In Krabi?
Krabi girls are friendly and accommodating which make them perfect for guys looking for a girlfriendly experience.
Thanks to their rural lifestyle and far away from big cities like Bangkok, girls in Krabi not only are wonderful girlfriends but excellent marriage material too.
They are family orientated and focus on their studies to make their parents proud. This kind of upbringing also makes them very down to earth and less materialistic than their counterparts down to Bangkok.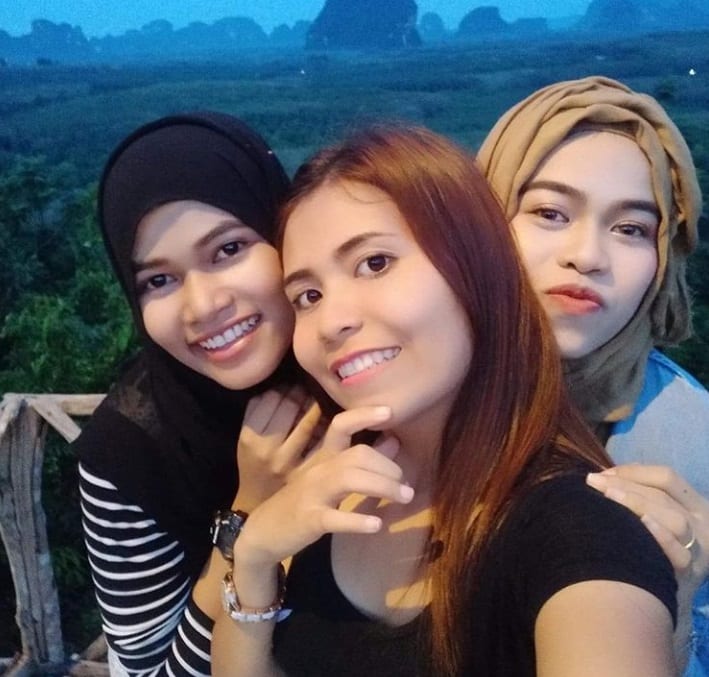 Less known is the fact that Krabi has 1/3 of the population Muslim, offering an exciting variety to the mix.
So, if you fancy to date a Muslim woman, you can find one in Krabi.
However, Krabi being a small city means social pressure is high. This makes picking up and dating girls in public a problem if outside the red light districts.
The best way is to use the privacy of dating sites to meet girls in Krabi. In this way, you can easily chat with locals without feeling the pressure.
–
Safety Tips & Tricks
• Girl's ID Cards – You must always make sure that the person you are dating is over the age of 18. Check their ID's by subtracting 543 from the current Thai year.
• Bargain Hard –  The locals take advantage of foreigners by overcharging for everyday things like food to sex.
• Agree on the Price – always agree on a price before taking a girl home. It applies especially for freelancers and bar girls.
• Keep Your Valuables Safe – When out and about, ensure that your belongings stay close to you and hidden. While in the hotel, it is advisable to keep valuables inside the safe.
• Use Protection – Avoid having unprotected sex, especially with freelancers and bar girls as you never know what they catch when sleeping with strangers.
• Drink Responsibly –  You may miss out on the good times when you are too drunk. Remember, you are here to have fun and sex with beautiful women.
–
How To Get A Holiday Girlfriend
Girls in Krabi are easy going and love to have fun. They are a pleasure to hang out with, even if you don't have sex in mind.
Local girls can be timid, so you must approach with caution and make sure not being too outspoken. As you might already know, Thai girls are soft-spoken and avoid confrontation at all the cost.
It's challenging to find Krabi women that can speak perfect English so bear that in mind while communicating. Speak slowly and use basic English.
If you are looking for a Krabi girlfriend for a week or two to get lost in long conversations and longer nights of passionate sex, I'm going to show you where to find her…
Girls in Krabi like for the rest of Thailand are tech savvy. They access to dating sites to meet foreign men, for a serious relationship or merely an affair.
That's the reason I don't waste time visit girlie bars; there are plenty of single girls online eager to meet.
It's not only about money as when you are dealing with a prostitute, but it's about feelings too.
Imagine talking with a beautiful Krabi girl, build interest and feelings waiting for the day you visit her.
How is it going to be once you meet each other face to face in Krabi? Finally, when you and she are behind closed doors.
The best way to get a girlfriend in Bali is by using a popular dating site like Thai Cupid. Girls on dating sites are there because they want to meet a foreign man, and you want to meet a Krabi girl. It's a Win-Win for both of you.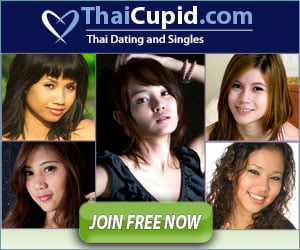 To get started, upload a few good photos where you are groomed, well dressed and look at best. Not drunk, stoned or posing in front of a Lamborghini that isn't yours
Feel up your profile with a realistic view about your life and what you are looking for in a  girl. Keep it brief.
Make sure to verify your profile as this put you straight up on the search and that "verified badge" is going to land you more attention and response from the girls.
Just search for your perfect match and start the conversation with the girls. That's it!
Build your list of potential girlfriends, and once in Krabi, just meet up.
–
Things To Do With Your Krabi Girlfriend
Railay Beach – Perhaps one of the most beautiful beaches in Thailand, this place is only accessible by boat.
This is a great place to take your beautiful local girlfriend for a quiet moment. You can escape the hustle and bustle of Krabi Town and enjoy each others company.
Entrance to Railay Beach is 400 baht per person.
Thung Teao Forest National Park – In the park, you can see the Crystal Lagoon also known as Emerald Pool where the water is warm and clear.
You can spend time swimming in the pristine lagoon while admiring the waterfalls.
Entrance is 90 baht for locals and 200 baht for foreigners.
Meet Girls Online – If one girlfriend isn't enough for you, consider scouting for more girls on Thai Friendly. This is another popular dating site in Thailand.
Wat Tham Suea – A visit to the cave temple in Wat Tham Suea is a definite must.
The temple sits inside a cave that is nestled deep in the jungle. Local legends say that there was a tiger living inside the cave.
However, the main attraction is the "Footprint of Buddha", which is a 1237 steps climb to the top.
It's not easy, but when you do reach the top, the journey is worth every step as you get a 360-degree view of the jungle and the sea.
A perfect romantic spot to spend time with your Krabi girlfriend.
If you would like to contact me with any updates, suggestions or anything that matter, contact Rocco.
RELATED ARTICLES