Thailand Sex Guide For Single Men
If you are planning a sex holiday to Thailand and you want to know the best adult destinations where to find sexy girls, you are going to get all the info in this sex guide.
That way, you can focus all your energy to enjoy your Thailand sex vacation instead of worrying about where to go, what do and most importantly how to get laid.
This guide is going to focus on P4P scene (Pay for Play scene). If you prefer to meet and date quality Thai girls, then use a popular Thai dating site instead.
This Thailand Sex Guide last update was 20 March 2020
***
Contents
Click a link to skip to that section. Don't skip any sections!
***
Intro to Sex Tourism in Thailand
General information about Thailand sex culture
Where to Find Sex in Thailand
An overview of the best places to get laid
Typical Costs + Tips
General prices in Thailand to help you budget your adventure
How To Get A Holiday Girlfriend In Thailand
How to date Thailand women during your vacation
Top Thai Sex Tourism Destination
Best red light district's destinations
Must to Do During a Thailand Sex Tour
Mongering activities in Thailand
–
Intro To Sex Tourism In Thailand
Thailand is well known to be one of the best sex travel destinations in the world.
The country has a tourist-friendly policy as well as a vast network of infrastructure and hotels that cater to a diverse array of business and leisure travelers.
However, what makes Thailand so popular for single travelers is the many red light districts with its GoGo bars, nightclubs, amazing nightlife, hot ladyboys, and sexy Thai girls…
Thailand's sex tourism increase year after year, probably because it's an easy destination to travel where you can have fun all day and night!
Thailand has a lot to offer to travelers – no matter your budget or sexual orientation. You can get laid with girls, ladyboys, lesbians and even men if that is your kind of thing. The country has something for everybody.
Most tourists visit the red light districts in Thailand to get laid, but there are other places to meet sexy Thai girls without the need to pay a prostitute.
This Thailand sex travel guide will tell you how to travel the country like a pro, how to stay safe, how much things cost, the best places to find girls and ladyboys, and everything in between!
What About Girls & Sex In Thailand?
As I said earlier, sex tourism is huge and millions of men go to Thailand for a sex holiday to have fun with girls.
What I didn't say is how open-minded Thais are forward sex.
You might not believe this but sex in Thailand is a taboo topic in public. In fact, most Thai girls refrain from showing too much flesh as opposed to Western countries.
When you think about Thailand, you think about sexy girls wearing short skirts, ladyboys and red light districts…
The nightlife in Thailand is epic in tourist destination like Bangkok, Pattaya, Phuket and Koh Samui. Every day of the week you can go out and have fun.
… And you might be wondering what is a Go Go bar… Or which parlours offer sex massages… Or if the hookers in the street are safe to be taken back in the hotel room.
Those are just a few questions you might have while planning your sex trip to Thailand. You are going to find all the answers in this guide.
WHERE TO FIND SEX IN THAILAND
Best places to meet girls and get laid – fast!

1. Online
If you walk anywhere in Thailand, you realize immediately how addicted girls are to their smartphone… And that my friend, it's a great opportunity for you to get in front of their screen and start a conversation without fear of getting rejected.
You can easily meet Thai girls on a site like Thai Cupid. There are plenty of women interested in foreign men on this dating site… Some looking for casual datings, others for a long-term relationship.
It's a great way to connect with local girls before you visit so you can pipeline (set up dates) and gets the ball rolling.
If you are searching for more than intimate moments with a girl, on Asian Match Mate you can hook up with girls and couples who are into sex.
2. Nightclubs & Pick Up Bars
Club and bars are great if you love to party and meet girls.
If you are into ladyboys, I'm sorry, they aren't allowed in most nightclubs and bars in Thailand.
There are pick up places exclusively filled with "non-working" girls, and if you want to score there, you need to dress sharp, be young, speak Thai and know how to approach girls.
Otherwise, there are plenty of mixed up nightclubs and bars where you can meet freelancers (another name for hooker) or "party girls" that happen to be into foreign men.

3. Go Go Bars (Bikini Bars)
Most red light districts in Thailand have a hand full of Go Go bars.
Cities like Bangkok, Phuket and Pattaya have the most and best Go Go Bars in Thailand.
They are close bars with a center stage where the girls dance, dressed or fully naked.
You can pick one and have a drink together. In some Go Go bar you can only talk to the girls, in others, you can touch them.
If you click with the girl, you can pay a bar fine to release her from the working duties. The sex price is extra to the bar fine and you deal it with the girl directly.
Bar fine price is between 800-1.500 bath and the girls want from 2.000-3.000 baht for a short time. Rarely they go for a long time.
There are also ladyboy's GoGo bars but not as many as girlie GoGo bars.
4. Beer Bars
The cheaper version of the Go-Go bars.
They are open bars located in clusters inside or outside the major red light districts.
The girls are usually less attractive and older of Go Go bar's ladies. But you can find a diamond in the rough time to time.
The good thing is that the girls are cheap as the beer and the free pool tables.
The bar fine is between 300-500 bath and the girls range from 1.000-2.000 baht.
5. Blow Job Bars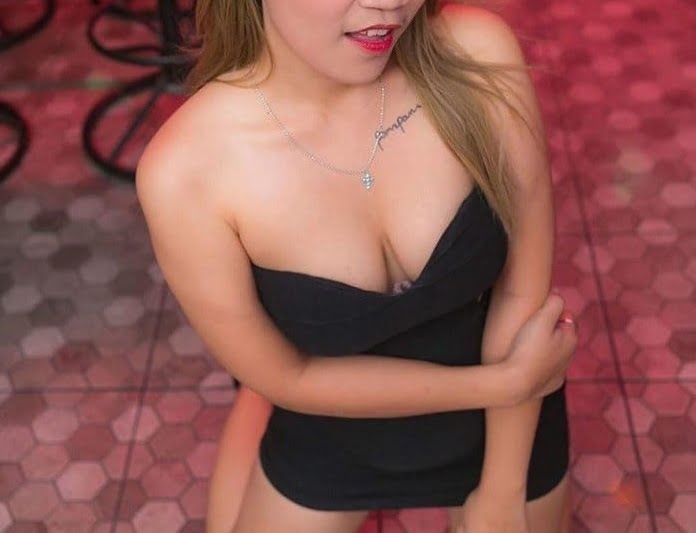 They are exactly as they are called: bars where you can have a drink while a girl sucks you off.
Most BJ bars offer two options: either you get sucked off in the main room with all other customers – there is a curtain that separates each table – or you go for the privacy of a bedroom.
If you go for the curtains, it's a fun experience because you can hear the girls sucking off the other guys.
Most blow job bars charge about 800 baht for a BJ, and a few places offer also full sex for 1.300 baht.
The only two destinations in Thailand with BJ bars are in Pattaya and Bangkok.
6. Soapy Massage Parlours
You can find pleasure and relaxation in a soapy massage.
They are a unique tradition in Thailand and they are a must to do for any serious man traveling to Thailand.
As opposes to the small massage shops that offer happy endings – I'm going to talk about them later – soapy massage parlours are located in massive buildings similar to five stars hotels.
You can't bargain the price or separate the services, it's a set package.
7. Happy Ending Massage Shops
To the contrary to the soapy massage parlours, these shops are small, intimate and the sex is cheap.
Besides sex, they offer services like any other Thai massage shops: oil massage and Thai massage.
The only problem most first-time travelers face is to recognize the traditional massage shop from the parlor that offers happy endings.
When the massage girls aren't wearing the Thai traditional massage uniform but wearing casual dresses, most probably they are offering massage and sex…
In doubt, just ask the massage girls if they offer any extras. Don't be shy, they are used to be asked this question quite often.
7. Escorts – Call Girls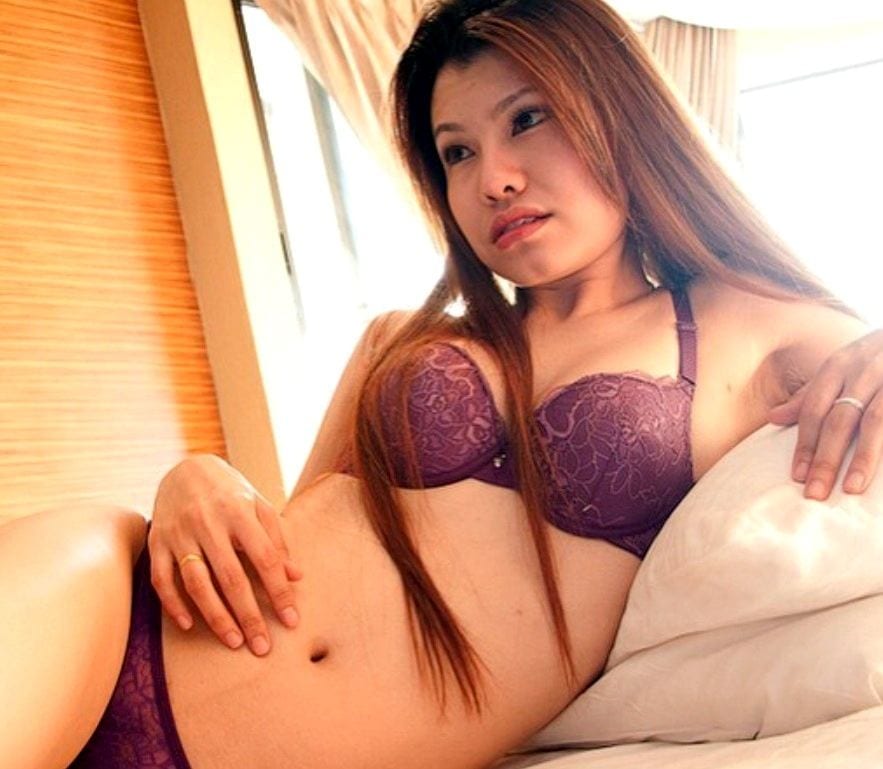 Escort service is the most expensive way to have sex with Thai girls.
They are worth the money only if you have limited time at your disposal and deep pockets.
The escort girls are nothing special, just ordinary bar girls that cross-promote their services with an escort agency.
In other words, you pay escort girls double of what you would pay if you take them directly from the red-light districts.
You pay extra for the convenience to have the girl coming directly to your hotel room at a fixed time.
As said before, if you haven't much time they might be your only option to have sex in Thailand.
8. Street Girls & ladyboys – Freelancers
This Thailand sex guide wouldn't be completed if I don't mention the thousands of freelancers patroling the red light districts and nearby areas.
You can recognize them because they stand still one after another one.
The ladyboys are straightforward and they usually walk up to you offering sex.
However, the girls expect you to do the first move. Just say "Hi" – "How are you?" and other small talks, and if you like her, just ask how much she wants.
There are all type of street freelancers from young to old, sexy to ducks just like in any other venue in the city.
The only warning is to make sure to use a condom because these girls don't go for a periodical check-up.
The price starts at 1.000 baht for a Pattaya prostitute up to 2.000 baht for a hooker freelancer in Bangkok.
Typical Costs
• Sex: The prices for sexual services in Thailand is relatively cheap and the availability of sexy girls is stuggering.
Thailand girl prices vary according to your knowledge about the type of girls, the way you approach the matter and lastly the time of the year you are visiting.
But to keep things simple, these are the common prices for sex in Thailand:
To take a girl out of Go-Go bar, you will have to pay a bar fine to let the bar release the girl from her duties which cost approx 1.000-2.000 baht. This doesn't include sex.
You need to bargain directly with the Go Go dancer for sex which the standard rate is between 2.000-4.000 bhat.
When you take a girl out of a beer bar instead, you pay as little as 500 baht in bar fine and 1.000-2.000 baht to have sex with her.
The cheapest option is to meet girls on this site. Most girls are sideliners who are happy to get some tea money like 20US$.
• Sex Activities: Most of the action will be found in Pattaya, Bangkok and Phuket.
In other major cities, there are some sex activities but usually, they cater to the local Thai men.
Thailand offers a broad range of sex venues like erotic massage parlors, short-time bars, beer bars, go go bars and BJ bars.
• Accommodation: The cheapest hotel's rooms in Thailand go for between 500-1.500 baht per night.
You can get comfortable hotels for 1.500+ baht with air-con, TV and other amenities.
After that, the sky is the limit, but I've never needed to spend more than 2.000 baht per night for luxury in this country.
Most of the accommodations are guest-friendly, meaning they don't charge extra if you bring in a guest.
• Food: Speaking of street food, don't be afraid to eat it, it's safe.
You'll find the best of Thailand's food on the street, and it will cost you a fraction of what you pay at the restaurant.
Street food cost you about 100 baht per meal and restaurant food will cost between 300-1.500 baht per meal.
• Transportation: Local transportation is cheap, costing below 200 baht in most distances.
You can get anywhere in touristic town for less than 100 baht, except for Bangkok.
Renting a driver for the day will cost you between 1.000-2.000 baht per day
Tips & Tricks
• Negotiate Price: Always negotiate the price with freelancers and street hookers.
• Valuables in the safe: When you leave the room and while you are showering. Hear many times of girls stealing money and cameras.
• Lady drinks: Cut down on them, they are useless to the purpose of good fun and sex.
• Go local: The easiest way to save money in Thailand is to live simply like a local. Take local buses, eat street food, and drink local beer.
The average Thai lives on a less than 7.000 baht per month in Bangkok, even less in the countryside.
If you stay at cheap guesthouses and eat street food, you can spend as little as 800 baht per day.
• The legal age of consent is 18 and you are strongly advised to stay clear of anything younger than that.
How To Get A Holiday Girlfriend In Thailand
If you are looking for a Thai girlfriend for a week or two, to get lost in long conversations and longer nights of passionate sex, I'm going to show you where to find her.
Thai girls dream to meet a decent foreign man to spend time together, have a conversation, caring you and be your girlfriend.
Just imagine spending your vacation with a young, attractive and horny woman while visiting Thailand…
And while there are prostitutes in Thailand only interested in your money, there are far more girls dreaming of meeting a foreign man. I prefer to date girls met online who can give me an intimate experience like only a girlfriend can offer.
Before my trip to Thailand, we can chat and learn about each other. Things like hobbies, favorite food and why not, personal sexual preferences.
Think about this – you are at home chatting with this beautiful Thai girl waiting for the moment to spend a holiday together. She wants you as much as you want her.
Can you imagine the moment you finally meet in person? When you and she are behind closed doors.
And this is only one benefit of meeting beautiful women… Experience a different culture, see new locations and try exotic food are all side effects of traveling.
The best way to get a girlfriend in Thailand is by using a popular dating site like Thai Cupid. There are girls from all over the country eager to meet a foreign man.
To get started, feel up your profile with a realistic view about your life and what you are looking for in a Thai girl.
Upload a few good photos where you are dressed properly, groomed and look at best. Not drunk, stoned or posing in front of a Lamborghini that you don't own
Then make sure to verify your profile and upgrade your membership. That is going to land you more attention and responses from the girls.
Just search for your perfect match and start the conversation with the girls. That's it!
Build a list of potential vacation girlfriends, and once in Thailand, meet up.
–
Top Thai Sex Tourism Destinations
Bangkok – The heart of Thailand, this crazy city is a must see.
The nightlife scene is hot for action, in fact, picking up girls in Bangkok it's super easy. Don't get surprised to get laid after have just met.
Pattaya – Pattaya is a whore town. There are thousands of girls working in the 3 main red light districts, but all the city is a prostitution area.
Best destination in Thailand for cheap sex and erotic massages.
Phuket – Phuket is Thailand's largest island and the biggest destination for sex tourism in Thailand.
Wonderful white-sand beaches, sexy Thai girls and fun nightlife.
Chiang Mai – is the largest and most culturally significant city in Northern Thailand.
Many university girls interested in foreign men.
Koh Samui – The second biggest island in Thailand has a vibrant nightlife, white sand beaches and horny Thai girls craving to meet foreign men.
Krabi – Located in the coastal region of South-West Thailand, the province has miles of beaches and lush greenery to explore, and many sexy Thai girls, of course.
Hua Hin– A quiet town by the beach with a lively sex scene. It can be considered a smaller version of Pattaya.
Best Cities in Thailand to Meet Girls
Must To Do During a Thailand Sex Tour
• Visit Pattaya
Pattaya is a whore town and nightlife center in Thailand. It's hard to comparate it to any place in the world as it's unique.
There are so many sexy girls hot for action, that is considered a paradise on earth. And because there are so many girls freelancing in Pattaya, you can get laid on the cheap.
• Visit An Erotic Massage Parlor
In Thailand, you get spoiled by the choices of massage services offering happy endings.
If it's something of interest, I've written my experiences and thoughts about the happy ending massage in Bangkok.
• Meet Local Girls 
Before your trip or while taking a rest in your hotel room, get in contact with local girls in Bangkok.
On my last trip to Bangkok, I sent out a few messages to a bunch of girls by saying: "I'm in town, let's meet for a drink."
After two hours, I was dating a cute Thai girl…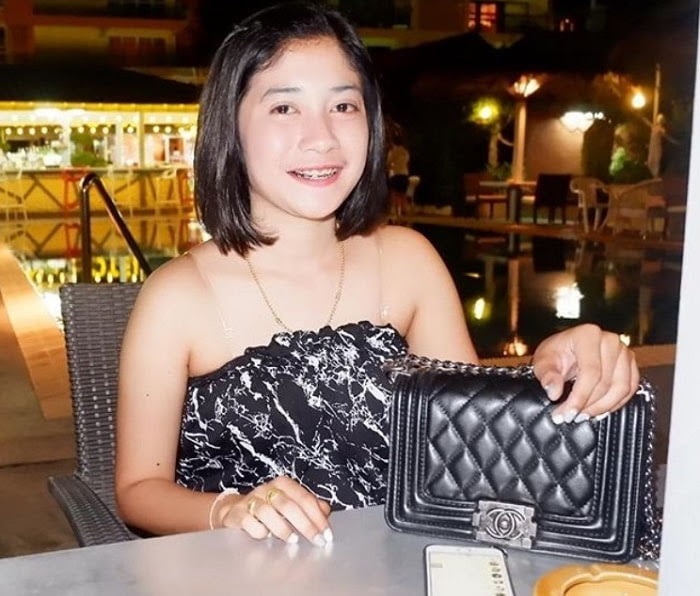 RELATED ARTICLES