Guide to Dating Angeles City Girls For Single Guys
It's no surprise that you are wondering if you can meet singles in Angeles City because of its infamous reputation as a sex tourism city.
Well, this guide will provide the answers you are looking for and show you the best places to get hookups with quality girls.
I'm not talking about hookers here, but love and caring women who work in Angeles service industry like restaurants, hotels and shops.
There are also many Manila girls coming down to holiday on weekends.
To start with, we'll talk about Angeles City nightlife and cover the best nightclubs and bars to pick up girls.
Then, we move to the day game and meeting girls online.
Nevertheless, there is a high chance that your night game might end up hooking up with prostitutes.
In this regard, I'll also give you tips that will ensure you end up getting decent Angeles City girls instead.
Let's begin with…
Angeles City Nightlife For Singles
Let's start with Angeles City pick up bars as they are the best places to have a drink while looking for hook ups early in the night.
Most of the nightlife scene in Angeles City take place in Fields Avenue (Walking Street), the biggest red light districts in town.
Nonetheless, there are many hookers strolling around which complicate things in your hunting for quality girls. But with a bit of game and intuition, you can overrun the obstacle.
If you prefer a good club scene without so many hookers, you may rather spend your trip partying with the girls in Davao.
Going back to Angeles, Perimeter Road is another nightlife area lined with girly bars and hotels. There are a few places worth visiting but less than Field Avenue.
All in all, if you want to pick up girls in Angeles city you can't avoid the red light districts or you might end up in a less secure part of town.
So, the best way is to pick the bars and clubs with the least hookers, improving your chances of success.
This brings us up to the…
Best Nightclubs And Bars To Pick Up Girls in Angeles City
1. High Society
It's the hottest club in town with the sexiest babes in Angeles.
It's a rooftop bar with a swimming pool where you can meet Filipino and foreign women as well. Many Korean and Russian girls.
It's a classy rooftop bar inside of Central Park Tower Hotel. Most girls are classy because coming from bigger cities like Manila and Cebu.
It has VIP booths by the pool and a wine bar. It also makes a great date spot.
Only local girls here that are mostly into Asian men. The place is noisy and dark, making pick up hard.
It's a classic-styled bar with a poker room that transforms into a club on the weekends.
There are many Angeles City girls here to meet for a fling or long-term relationship. The hooker rate is low.
6. Bretto's Sports Bar
A great sports bar with a pool table and a decent crowd of local girls and fewer freelancers. Watch out for ladyboys.
How To Meet Angeles City Women During The Day
There are many women out in Angeles City late afternoon if you don't feel comfortable with the nightlife. The best playground to meet girls during the day is shopping malls.
Obviously, there are other places like gyms, salons, stores, etc., where you can meet girls during the day, but we'd focus on the malls.
Keep in mind that you have to put in more game than you'd think to get a normal girl in this city.
If you are looking to just be the "notch king" during your stay then it's no problem.
One way to meet normal girls at the malls is to flirt with the mall workers, especially those in the fashion line.
For obvious reasons, you should make your approach short and timely.
The most popular malls to meet Angeles City women are SM Mall. Some other nice malls are SM Clark and Marquee Mall.
But they are closer to the red light district and increases your chances of meeting a freelancer or hooker.
If you are looking for a long term relationship with an Angeles City babe, then you should visit the malls farther away from Field Avenue.
Nepo Mall is a great mall to meet Angeles City girls with a low chance of coming across hookers.
Chat With Single Girls Online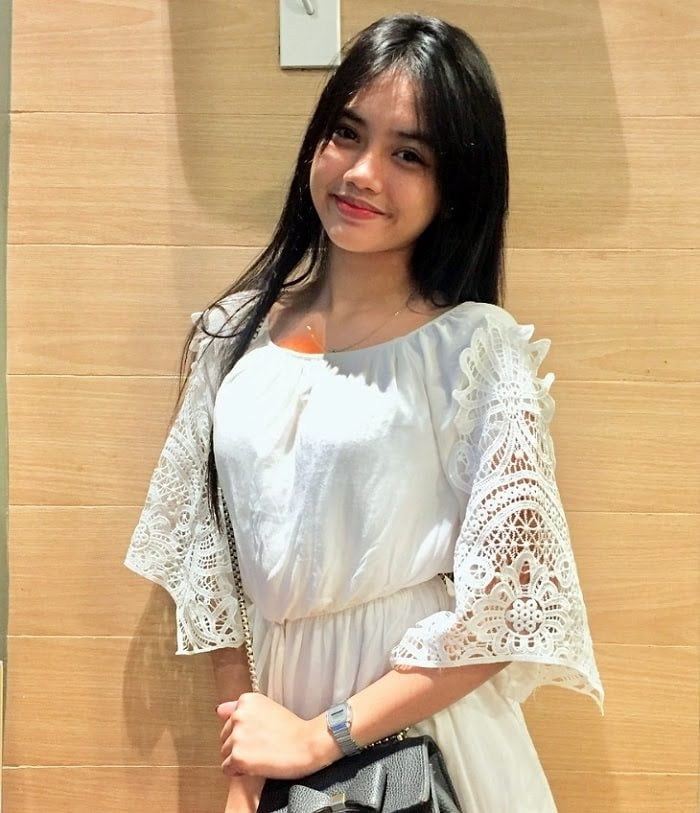 Not everyone feel comfortable approaching women around the malls, bars or nightclubs… Or perhaps, you don't feel comfortable approaching girls in another man's land.
Besides having to deal with Angeles City many hookers, most Filipino girls that aren't into prostitution are shy and feel uncomfortable to hold a conversation with a foreign man.
An easy way to meet Angeles City girls without getting into awkward situations is by using dating sites where you can find plenty of girls eager to meet up with you.
In fact, you will be overwhelmed by the shair amount of messages from the girls. No need to run the streets like a hungry dog or visit the red light districts to get laid in Angeles.
Just get in contact with the girls on those sites and set up dates to meet them in person. In the 80% of the cases, you get laid at the first meet up.
Keep in mind that there are a good amount of hookers online too. Yes, Angeles City is a "whore town" so they are everywhere, but in less amount then nightclubs and bars.
Tips For Single Guys In Angeles City
Now that you know the best ways to meet Angeles City girls, I'll share some tips to get you going for your first hook up.
First, I'd point it out that most decent Filipino girls don't go to Field Avenue. So, if you don't want to meet hookers, just visit other parts of the town.
There are some decent restaurants, hotels and sports bars like Phillies Sports Grill where you can take a girl on a date.
Central Park Tower and ABC hotel are the best to take girls out on a date. You can suggest to bring their swimming costume and have fun in the pool while having a drink.
Jollibee might just be a fast food restaurant for you but it's a great date spot for local Angeles girls. Even smart and classy Filipino women enjoy eating fast food and won't see you as being cheap.
Consider renting an Airbnb close to one of the universities in Angeles city if you want to hook up with students.
There are lots of single women available for a single guy in the city regardless of the high prostitution rate. You just need to look in the right places.
However, it is tougher compared to other provinces in the Philippines.
Enjoy Dating Angeles City Girls
There is no doubt you will find hot Angeles city girls all around once you make the trip to the city. The thing is, you have to put in more effort to ensure you don't end up with a hooker in disguise.
If you think you can't make small talks with girls out in malls or in clubs, try to use an online dating site to create a list of potential dates.
Most girls online are usually good looking and of course, aren't hookers. Just remember to be on guard, there are lots of pros and semi-pros in the city.
This is the end of the road in this guide to date Angeles City girls. Enjoy your stay in the city.
RELATED ARTICLES