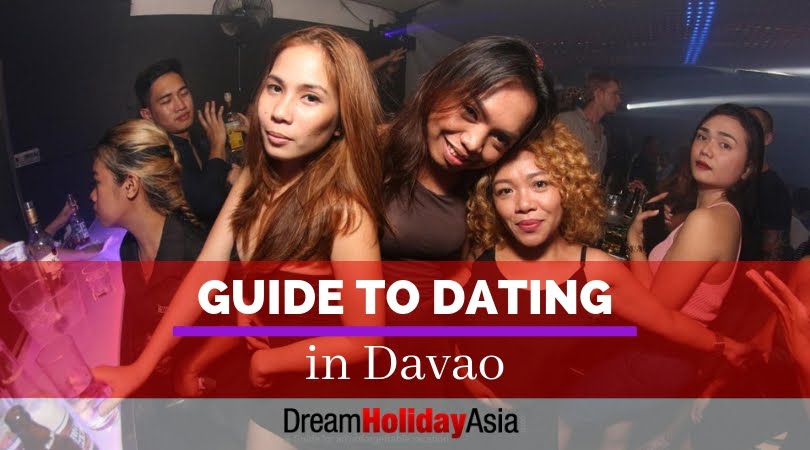 Guide to Dating Davao Girls For Single Guys
Wondering where you can meet singles in Davao? This guide will get you the answers you looking for.
That said, I will also show you the best places to hook up women at any time of the day and night.
First, an overview of Davao nightlife to reveal the best nightclubs and bars to pick up local girls. Moving forward, we'll talk about the day game and meeting girls online.
After the pick up and hook up section, I'll also give you tips for taking Davao girls out on a date so you can get laid.
Let's start with…
Davao Nightlife For Singles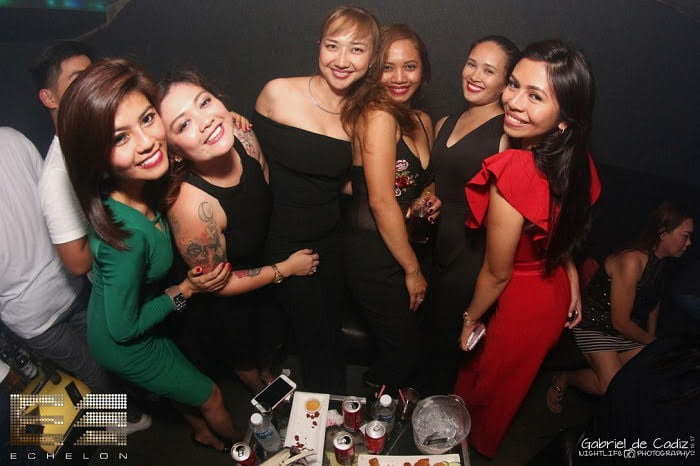 Davao nightlife is not the biggest you will find, but there are a few pick up bars and nightclubs where you can meet up with local Filipina girls.
Polo Street is the major nightlife area in Davao with lots of bars on the terrace and a few clubs around that get busy after 11pm.
Matina Time Square is another go-to bar area for drinks and music. Plus, it also a great date spot.
If you like middle-aged women who are classy and more conversational, you can head to the Obrero area to play out your night game.
The Torres Square area is not really impressive and it won't be surprising if you see a crossdresser onstage in one of the bars. In other words, it's a hooker area.
Davao girls are less slutty compared to Cebu and Manila but it isn't unlikely to meet party babes hot for action, especially late at night.
Best Bars To Pick Up Girls In Davao
A great bar to enjoy good drinks and food while enjoying live music. The ladies here are middle-aged and classy, making it the to go spot if looking for milf adventures.
It's a great place to meet young Filipino girls. But alcohol sales stop by 12 am even though the bar closes by 2 am.
It's a hole-in-the-wall type of bar that serves a variety of beers including craft beers. You can find easy going girls in and around the bar.
Best Nightclubs To Hook Up With Davao Girls
It's the hottest nightclub in Davao city and attracts a diverse crowd of upper scale Filipino girls. They are opened only on weekends.
It's a nice club on Polo Street with many fun-loving local girls open minded forward foreigners.
It's a groovy club where you can meet independent girls and middle-aged women. Dress well if you want to get laid.
This is a great place to party and meet hot singles in their 20s. There is also a low number of hookers and ladyboys, so watch out.
.
How To Meet Davao Women During The Day
Not everyone is a fan of the nightlife and to be honest, the Davao nightlife scene is not all that impressive. If you fall into this category of people then you can meet women in Davao during the day.
Unlike girls in Manila and Cebu, girls here are more conservative and don't usually sleep around until after a date or two.
If you don't mind to flirt, the most convenient place to pick up women in Davao is at the mall. This doesn't mean it's the easiest place for a hook up though.
Most times, the malls are crowded and the girls hang out with friends. Try going when the mall is less crowded during weekdays to escape the whole hassle.
An easier option is to meet girls at the Roxas Night Market. It opens at 6 pm and until 8 pm is the best time to pick up when the girls are getting some food and hanging out.
Most Davao women are really attracted to foreigners as they rarely meet any.
However, some of them may be too shy to speak to you in public. Don't push too hard if this happens, just give your phone number on a piece of paper and most luckily she'll text you when she feels relaxed.
Here are some of the best malls to meet Davao girls:
Chat With Single Girls Online
At this point, you should know that most Davao girls are really shy and conservative which makes it hard to hook up with them for a fling.
Also, you might find it strange to walk up to a girl in a public place without having a prior relationship with her… Especially given the fact that girls in Davao are usually hanging out with friends when in public.
A better way to meet Davao girls is through a popular Filipino dating site. There are a lot of girls interested in foreign men.
On those sites, you don't have the pressure to talk to the girls in public while she feels comfortable to talk to you away from indiscreet eyes.
This, in turn, will save you the stress and embarrassment you could have encountered if you don't know how to approach them in public.
You can start pipeline a few dates before your holiday, so once there they are already hot for you. That way you don't waste any precious vacation time.
There is just one common trait you will find in most Davao girls online: they are usually on the extreme pole of either finding a boyfriend or a husband.
Tips For Single Guys In The City
Since you now know the best ways to meet singles in Davao, I will dish out some tips on how to go about your first dates.
The Martina Time Square area is a great location for singles. There are lots of bars, clubs, and restaurants where you can pick up girls or go with an existing date.
Keep in mind that Davao girls, like most Filipinos, love to sing and dance. Taking a girl to a family KTV will get her to loosen up, even the classiest Davao woman will go wild while at the karaoke box.
The mall might not be the most romantic place to date but is a chilled away from the humid weather outside.
You can have a quick meal with your girl and play some arcade games afterward. Yes, girls in Davao love to play, not only video games 🙂
Here's a tip if you are looking for classy single women in the city – girls who have a decent job or a business that keeps them busy are more fun to be with and less stressful.
The reason is they are busy during the day so they don't bother you much with text messages. Many Filipino girls can fall in love with you easily and they are notorious to be jealous.
Who can blame them, their countrymen are infamously known to be cheaters.
In general, you can't be a single guy in Davao for long as the girls crave to meet foreign men.
But you might be a bit disappointed if you are looking to notch up a girl every day as in most cases takes at least two dates before getting laid.
The exception is for girls met online as you already know each other and have a deep feeling of attraction. So the girl feels more secure and relaxed that with a stranger just met in the mall or in a nightclub.
Enjoy Dating Davao Girls
One thing you can be sure of is that you will hook up with a Davao girl that is caring and ready to please you.
Despite knowing this fact, you might be a little disappointed if you are looking to sleep around with several women. Cebu and Manila are a better option if you desire to sleep with a different girl every day.
That's a wrap this guide to dating Davao girls. Hope you enjoy your stay.
RELATED ARTICLES