A Single Guide To Dating In Manila
Manila is big, crowded and with so many young and hot women that is almost impossible not to get a few dates.
Girls in Manila are known to be horny and with an insatiable sexual appetite, but also they can offer quality conversations while being entraining. All in all, they are a good company.
If you are planning to visit or moving here for good, you might have a few questions in mind about the dating culture in Manila.
In this guide, you'll learn how to date Manila girls, where they hang out and useful tips to score. That way you don't waste time and money on the wrong girls or places but instead, immediately meet single Filipinas who are into foreign men.
Are Filipino Girls In Manila Interested In Dating Foreign Men?
Yes, they are. Girls in Manila tend to fall into two categories: not interested in foreigners at all or very interested. The later category is usually women well-traveled or has studied abroad for several years.
But pay attention to Filipinas interested in foreigners, a few only date Asians and others prefer Western guys. Every girl prefers certain types of guys… And you can tell by the way they dress and where about you meet them (I will talk later about it).
For example, this Filipina likes only Western men (1.07 – 1.31)…
The good thing that strongly plays in your favor is that foreigners are seen as mature men.
Instead, a lot of local boys mature quite late, between working shitty jobs during the day and playing video games at night, they're not too much of a boyfriend/husband material.
Another interesting fact about the dating culture in Manila is a lot of women want to pursue careers, while a lot of men would rather see them as stay-at-home wives. That creates an opportunity for you if you are into middle-class women hot for action…
You can meet and date many mature women who are looking for a sex buddy or a partner that understand their needs…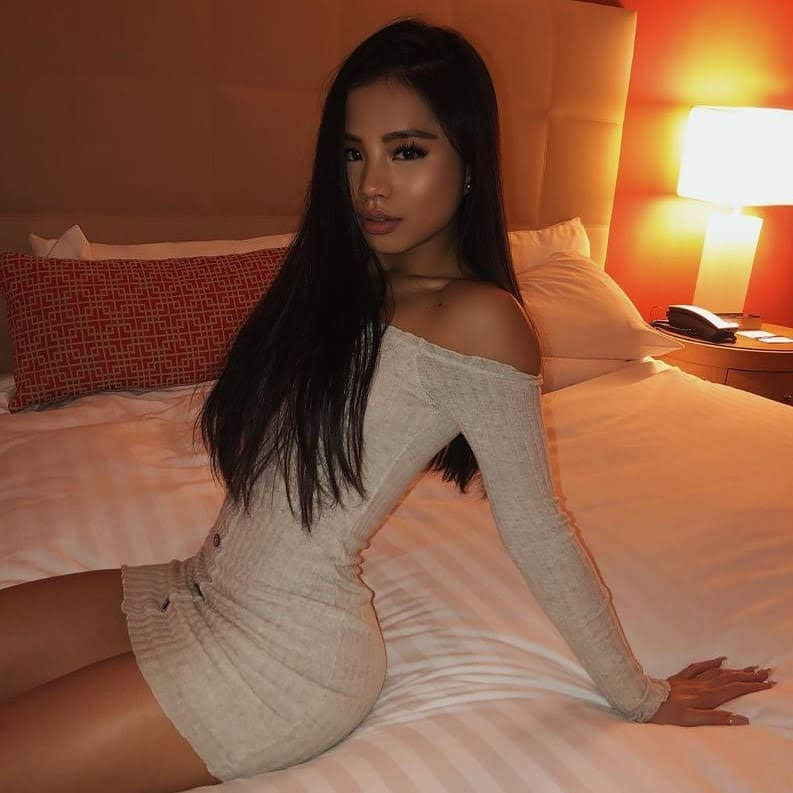 So yeah, in the end, many girls in Manila are interested in dating foreigners. Not all, but definitely many.
What Is Like Dating In Manila?
To get to know the girls is the hardest part, the actual dating pretty straightforward. You don't need to impress her by booking an expensive restaurant or buy flowers, just go to eat or drink something together and show interest.
The good thing about girls in Manila, even the wealthy one, is that they value more the personal connection then possessions.
Show your interest in her by listening and look after her basic needs, like having some food together, and why not, buy some silly small teddy bear while walking around the mall.
In her eyes you show that you care about her, in response, she'll feel a strong emotional attraction for you.
The best part is you don't need to plan a date for the day but just go with the flow. Situations move to the next effortlessly, like from a meal to a movie in your room to sex.
Don't overthink, just have fun and see what happen, it's so natural and unpredictable.
Dating Tips For Singles In Manila
If you want to date one or multiple singles in Manila, you should:
• Understand The Cultural Differences
Filipina women are a little different to what you're used to back home. Despite what you might have gathered from trips to party places such as Angeles City, Filipino people are actually a reserved, bordering on shy bunch.
Many Filipina would feel uncomfortable hugging or be touched in public while dating, so keep the intimate affections once behind closed doors.
• Pay The Bill
It's also common for the guy to pay for the drinks or a meal on the first date. Many men think that paying for the bill shows weakness, probably in the West but in Manila is considered rude.
Don't say I didn't warn you if she doesn't reply to your messages anymore.
• Go Easy On Language
Filipinas can speak English pretty well, but they also are sensitive about their language capabilities, so don't go laughing at them or be too put off by shorter replies.
• Ask for conversational questions
You want to ask something which helps the conversation open up instead of finishing with a "yes" or "no".
• Listen Carefully
When talking about their life or ex-relationships, they might sound noble or have sob stories, but that is already a sign of their precarious style of relationship.
• Go For The Bang
Don't be afraid to go for the bedroom if she feels right for you. Things develop quickly in Manila, it's not uncommon to get laid at first date. There isn't any shame on it.
Where To Find Single Girls In Manila
The best way to meet single girls in Manila is to be where they usually hang out.
Makati is one place to start, although in my experience it's not the best of places if you're looking for something long-term.
Then there are group activities, but you need to have the social skills necessary to approach and connect with the girls. Hoping to get them to talk to you first is an illusion because Filipinas don't approach guys.
However, those work better than bars, especially the one close to your own interests. The reason is the girls are relaxed and in an informal setting, in the bars, they are on the guard to stand off guys trying to approach.
You'll find people who share similar interests there, both locals and expats, but way more locals.
The best way, in my opinion, is joining a dating site where most Manila girls interested in foreigners hang out.
Everybody's on dating sites and apps these days. Whether you're looking for a quick hookup or a lifetime of love, there are many Manila singles eager to meet.
You can immediately start to talk with local girls, build attraction and trust which is the base for a long term relationship.
If you feel lonely right now, she'll make you laugh and keeping company at night…
Contrary to a traditional way of dating where you need to get introduced to random girls by friends or approach women by yourself, online you can search women by age, interests, location and other stuff – in seconds.
That helps to find the right type of girls that match your criteria.
Do you want to know the best dating sites & apps in Manila?
I've written a review of the best dating sites to find Filipinas online.
Best Places To Take Your Date
In terms of activities, dates themselves are fortunately quite similar to what you'll be used to back home.
Pubs and bars are a great way to get to know someone in a relaxed, informal setting, and luckily for you, Manila has no shortage of these.
Live bands performance are popular at night, and during the day you can go to a karaoke room. Filipinas love to sing songs.
Another favorite is to take her to a Filipino restaurant for a meal, a great way to know your date without distraction.
If you want to impress her, go to the Sky Bar for a cocktail while enjoying the view of Manila. It's a great opportunity to take a few photos together and experience a romantic moment…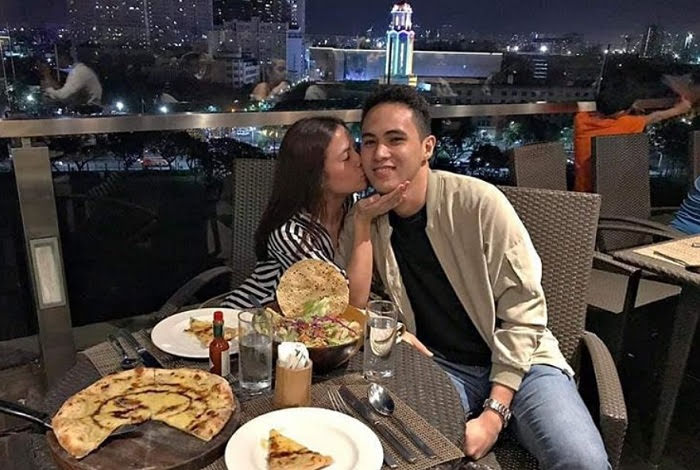 Providing she's not scared of heights, of course. My favorites sky bars in Manila are:
So far, I have given a few romantic dating ideas that are into the norm. What about having fun instead of a romantic date?
Try Ball Pit Manila, a room filled with white balls where you can play around with her. That set the right level of playful vibe to move to the next level: bedroom games 🙂
RELATED ARTICLES