Where To Find Filipinas Looking To Date Foreign Men
Thanks to the acceleration of the globalization in the last 20 years, there is an increasing number of opportunities to date Filipinas.
Not only the flights to fly to the Philippines from any part of the word are cheap, but it's easy to date a beautiful Filipinas thanks to the spread of online dating sites.
Only 10 years ago was unthinkable for most Filipinas dating a foreigner, but nowadays you can video chat with her without spending a single dollar…
Yes, it's never been an easier time in history to meet and date a woman in the Philippine.
Are Filipinas Hard To Date For A Foreigner? 
I'm been around most of South East Asian country to the hardest like Singapore to easier one like the Philippines, Thailand, Indonesia and Cambodia.
While you the other countries you might face communication problems, in the Philippines most girls can speak proper English. They start to learn English and the Filipino language at the same time at an early age.
When dating a woman communication is the key to successfully establish a solid rapport, physical attraction and other attribute come second.
So I can say that date a Filipina is way much easier than dating Thais, Cambodian, Indonesian or other nationalities for that matter because they can't speak English as well as Filipina.
Most men think Filipinas are easy to bed, and that is in part true when visiting red light districts in Manila, they are waiting for men with open legs.
When dating a good Filipina, it takes some effort and convincing to make her your girlfriend or getting laid. But not as much as a Singaporean or Hong Kong woman.
If you can't manage to date a Filipina, you aren't going to date any woman in other parts of the world. I'm not saying they are easy or desperate, but they truly feel a strong attraction for foreign men behind their age or appearance.
How To Meet Filipinas Ready To Date A Foreigner
If you've already decided to date a Filipina, you should start your search as soon as possible.
Now I'm going to show you a few proven ways to meet your dream woman…
Ask Referral To Filipinos In Your City
Most probably you want to date a Filipina because in your town there are mixed marriage couples or you have Filipino friends.
In this case, simply ask them to refer you any girls interested in knowing or meeting a foreigner. You can bet they have someone within their family or close friends interested.
Referrals are a powerful way to get to know a Filipina for a relationship.
This method is safe because your friend is putting the friendship on the line by introducing someone to you. They want the best for you and their friends, it's a win-win situation.
If you're close to someone who is a Filipino, you're in luck otherwise…
Move To The Philippines
Not an easy and not accessible step for everyone, but for an elderly man that feel lonely, going to the Philippines for an extended period of time it's a good move to date many Filipinas.
Also for a young dude just finished school and a long life ahead, moving to the Philippines to date beautiful women is not a bad proposition.
There are a few pros:
full immersion in the Filipino culture
instant dates on the spot
And there are cons too:
there aren't opportunities for growth
need to have a good amount of savings
visa
For many moving to a new country isn't so easy considering things work differently over there. Meet and date girls around isn't that difficult but you risk to get hooked up with the wrong type of girls.
There are so many prostitutes in the Philippines that don't look like one, it's easy to lose oneself control and accidentally marry the wrong woman.
Usually happens to meet a sexy girl, think to spend only a few days with her but then fall in love. A man staying in a country without friends and family is prone to feel lonely and get attracted to charming gold diggers.
To avoid such bad experiences, I recommend for an extended period of time to communicate with potential girlfriends online and only then move to the Philippines.
That way you don't get derailed to bad people and situations, but instead, focus on your relationship.
To get started…
Scout Online Dating Sites
There are a number of growing dating sites in the Philippines with thousands of Filipinas looking for a relationship with a foreign man. They are looking for a foreigner for friendship, dating or marriage…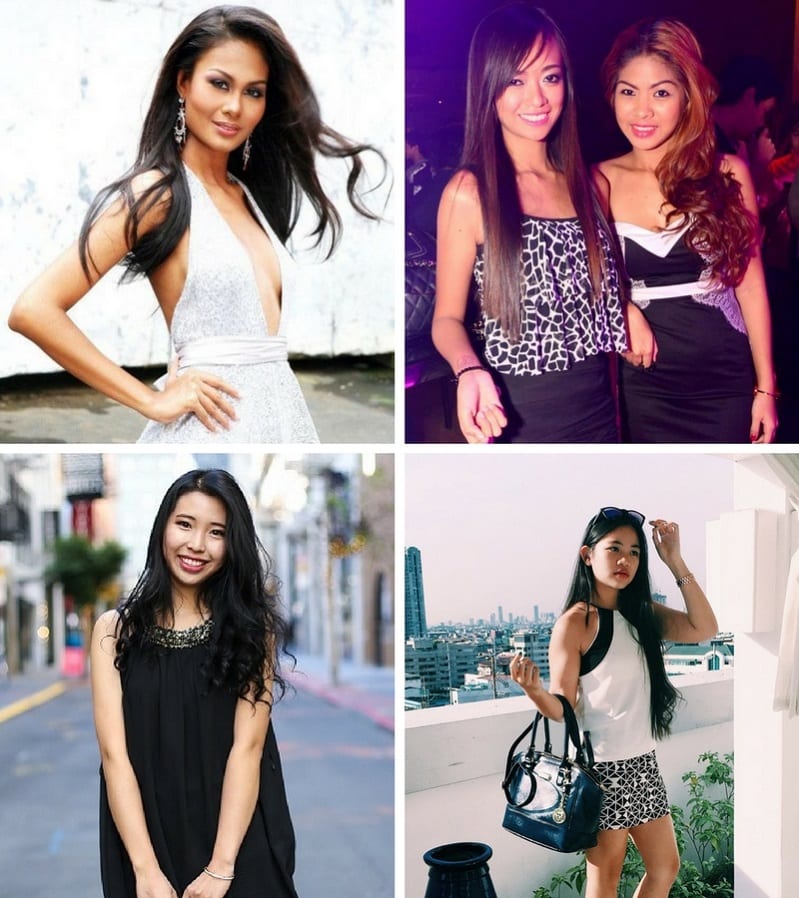 It's the best approach to take before getting your feet wet with a Filipina. You can start to learn how Filipinas think and about their culture by chatting with them online.
If you are searching for self-independent women, I recommend to narrow down your search in Manila and Cebu. In those cities, you can find beautiful Filipina with good jobs and strong minded.
For something more mellow, you can scout for girls in other destinations as well.
I personally have profiles on three different dating sites and found to be the best way to meet and date Filipinas if you don't have a referral Filipino.
Enjoy Your Dating Experience In The Philippines
Dating a Filipina is one of the experiences that I wish to any single man, whether you are looking for a girlfriend or a wife.
The women in the Philippines are soft-spoken, feminine and love caring, it's a totally different feeling compared dating women in the West.
You don't need to act like a bad boy or try hard to impress her, I've found that dating in the Philippines is as natural as it can be. Have fun, be yourself and let it go, don't need to overthink what to say or do, she will try to impress you.
Keep in mind to be patient and don't rush things, she is going to ask you out when interested, you don't need to be pushy. Actually, if you show too much interest at the beginning, she might lose interest for you.
It conveys a feeling of desperation, putting her on a pedestal when actually you are the prize. She wants you way more then you want her, so why insist when she can't control her feelings for you?
Keep in mind who stays calm and in control is going to be the winner… And you know who is going to win, right?