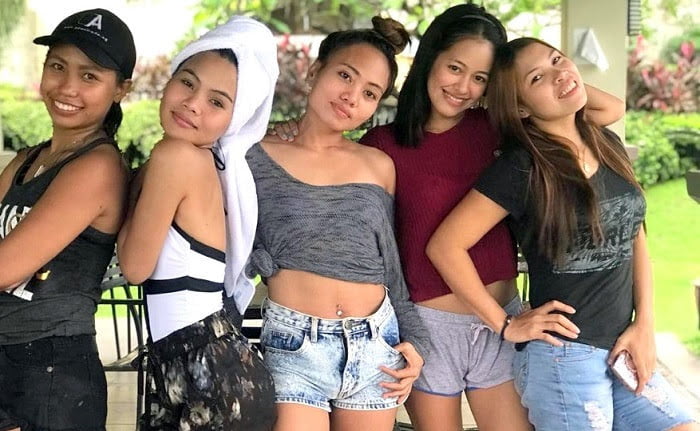 Manila Girls, Sex & Prices Guide
If you would like to meet, hook up or date girls in Manila while having long nights of intense sex, this Manila girl guide has all the info you need.
You should enjoy your time in this city, instead of worrying about where to find girls and how don't get scammed.
I'm going to cover all the things you need to know to have fun and be safe with girls in Manila.
This guide focus on providing you with information about bar girls, freelancers, girls for casual sex and similar. If the red light scene does not interest you or if you intend to meet a lady that won't expect a payment in the morning … You should have a look at a popular dating site.
This Manila Girl Guide was last updated on 31 August 2019
***
Contents
Click a link to skip to that section. Don't skip any sections!
***
What About Sex & Girls In Manila
General information about the sex scene in Maila
Where to Find Girls in Manila
An overview of the best places to meet Manila girls for sex
Manila Girl Prices
Standard prices for girls in Manila
How To Hire A Vacation Girlfriend In Manila
Best way to hire a Manila girl (girlfriend experience)
Where To Find Hot Girls In Manila
You pay and get laid
–
What About Sex & Girls In Manila
When I think about Manila girls, two things pop in my mind: hot and wild.
Radical feminism and Western fast-food diets haven't ruined these girls – and it shows in the tightness of their bodies, the respect shown forward men and need for submission…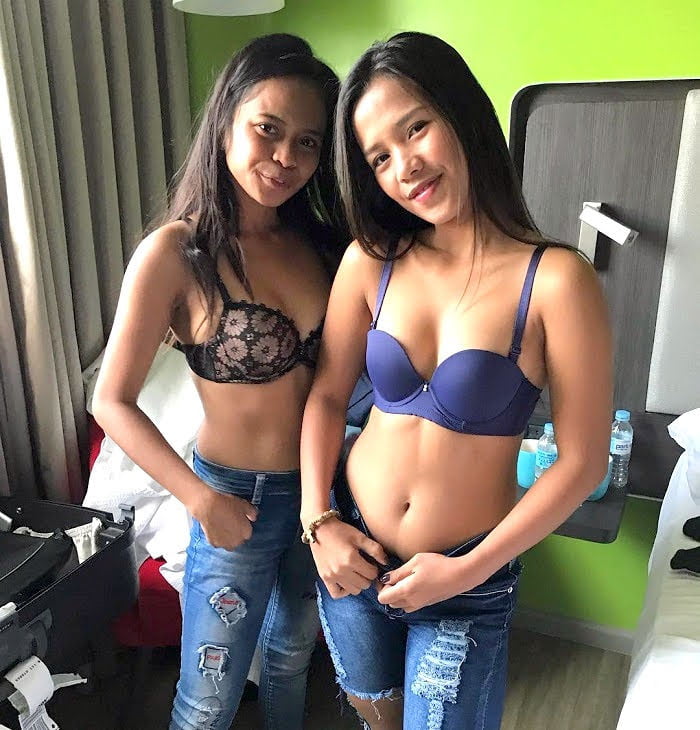 There are rumors that girls in Manila are easy; is it true? Yes and no.
It all depends on what you are aiming for… If you are into high-class women, you'll have to work hard to get them. If you are content with average girls, it's going to be way easier than in your own country.
The thing is in Manila as a foreigner, you have the upper hand over local men. Generally speaking, Filipino girls are strongly attracted to foreign men. We look exotic to them like they look exotic to us.
I'm referring to everyday girls here, the one you meet online, in malls, restaurants, etc. When you visit the red light areas in Manila, girls are waiting for you with open legs.
The thing is working girls not only are beautiful, but they are cheap too. You can hook up with a freelancer girl for less than 1500 Pesos (30$) per day.
What set apart a Filipino girl in Manila from the rest of the country, it's their beauty and class. The top-notch girls from the provinces, head to Manila to study or work. It's a kind of paradise for men.
Not only that, but they are very sensual and eager to please. It's hard to find hotter Filipinas.
When hanging out with a Manila girl, you can expect intimacy and complicity like you would receive from a genuine girlfriend back home. You'll be treated with the utmost care.
Expect long conversations and longer nights of intense sex; she'll do anything to please you.
Once you step outside your hotel room, you might meet a student girl eager to spend a holiday with you… Or find a bisexual girl in one of the many girlie bars in Manila… Or have a romantic date with a woman met online.
The possibilities are limitless!
Where to Find Girls in Manila
There are many ways to meet girls in Manila, but these are the one work best…

Online
The new trend to hook up is to go online. Modern technology has changed the way how you meet girls in Manila.
Online you'll easily find girls for casual sex, couples and sideliners offering sex for a small tip.
The best sites and apps are:
Asian Match Mate – It's a kinky site where single girls and couples in Manila hook up with men for sex without string attached.
Pina Love – One of the most popular dating sites where you can meet everyday girls in Manila and sideliners (students and young girls with a regular job offering intimate moments for a small tip like $10.
Tinder – This app work wonders for young men with a six-pack. If you aren't handsome or with a great physique, you better don't waste your time as this experiment has revealed.
Nightclubs & Pick Up Bars
If you are into nightlife and party, you should scout for girls in Makati. Makati is famous for its wild nightlife and the best place to pick up girls in Manila at night.
You'll find party girls that are into casual sex, and freelancers that want money for sex. In a way or another, you'll get laid at night if you are comfortable to start conversations.

Erotic Massage Parlors
That are a few places that employ good looking masseur in Manila. But most don't offer any extras.
To make thing easier for you, I've reviewed the three best erotic massage in Manila for you. Also, I'm going to tell you how to get a massage girl in your room for half the standard price.

Internet
There are a few escort agencies in Manila that send call girls to your room. If you don't want to hang around Manila to meet girls or your schedule is tight, consider booking an escort in Manila .
Manila Girl Prices
If you are wondering what is the cost for a girl in Manila, so here's a rough guideline of their standard rates:
Freelancers in beer bars – About 1.500-2.000 pesos for all-night sex.
Bar girls working in bikini bars – Bar fine of 1.500-4.000 pesos to the bar, and 2.000-3.000 pesos to the girl for sex.
Street Hookers – 1.500 pesos for full service, plus short time room for 300 pesos.
Masseur in erotic massage shops – 1.000 pesos for massage and HJ or 3.500+ pesos for massage and sex.
Freelancers in the nightclubs: 1.000-2.000 pesos depending their attractiveness and general demand.
The cheapest option is to meet girls on this site. Many of the girls are sideliners (students and office assistant) who are happy to get some tea money like 10US$.
How To Hire A Girlfriend In Manila
Girls in Manila are classy, beautiful and into foreign men.
Lots of foreign men visiting Manila buy sex, pay crazy money to hire a bar girl as a temporary girlfriend… And that's their choice – but if you ask me, that's insane. Why?
Because there is no point to pay for hookers when you've got so many young and cheerful girls craving to meet you.
In your country, it might be hard to get attention from the woman, but in Manila, that isn't the case. Thanks to many university and job opportunities, there are millions of young and single girls.
They're bright, young, horny for foreigners and adventurous: a perfect mix. Imagine having all the benefits of a girlfriend but without the nagging and drama. On top of that, you'll be treated with the utmost care and respect too.
Just imagine spending days and nights in the company of a young, attractive and horny woman…
And while most men hang out in the red-light districts in Manila, they don't know there are thousands of local girls online that dream of meeting a foreign man.
Just think about this: you are at home chatting with this lovely girl in Manila waiting for the moment to meet face to face. She wants you so badly, and you can't wait to kiss her.
When the day comes and finally you arrive in Manila… How is going to be once behind closed doors?
And that is only one benefit of meeting a beautiful girlfriend in Manila… Experience new places, eating different foods, and clash with a new culture are all common side effects of traveling to Manila to meet girls.
The best way to find a girlfriend in Manila is by using a popular dating site like Filipino Cupid. Girls in the Philippines use dating sites because they want to meet a foreign man, and you want to meet a lady in Manila. It's a Win-Win situation.
To get started, fill up your profile describing what you are looking for in a girl. Be honest, and it'll land you the right matches.
Then upload 2-3 photos at your best, not stoned or drunk posing in front a Ferrari that isn't yours 🙂
Make sure to verify your profile as this put you straight up on the search and that "verified badge" is going to land you more attention and messages from the girls. That's it!
Build your list of potential girlfriends, and once in Manila, just meet up.
Where To Find Manila Girls For Sex
If you are looking for an easy laid, the bar girls in the red light districts of Manila are your best option… If you prefer to get a lady delivered directly to your room, you can opt for an expensive call girl or a cheaper freelancer.
To help you with the decision, let's see the different type of working girls in Manila…

Manila Girls Online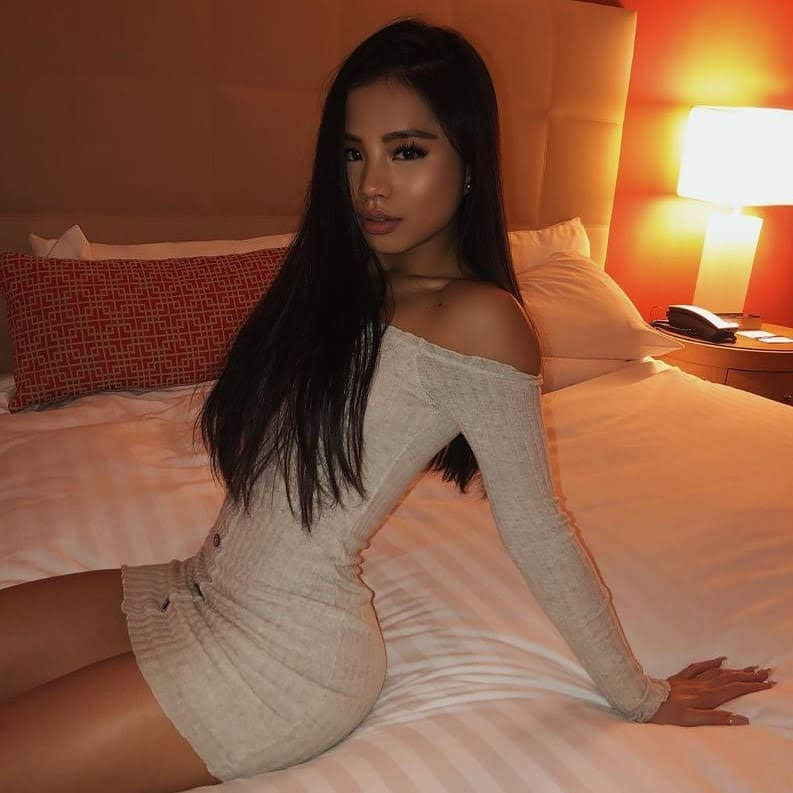 Technology has played a big part in moving the hottest girls away from the seedy bars. Most girls don't like to work in those establishments, but years ago was the only option available to meet foreign men.
Today, they go online to promote their services. It's evident by their profile that they aren't everyday girls looking for a relationship…
You can recognize freelancers online simply because they dress and poses sexy. They are also outspoken about their personalities: "I'm a lesbian," "I'm looking for fun," "interested in generous men," are a few of the phrases used by working girls.
A traditional girl would never speak out her mind or dress provocatively.
If you prefer a slow-pace and intimate way of meeting ladies in Manila instead of picking up girls in bars or clubs, the most used site is Pina Love.
Write a short description of what you are looking for, upload three of your best photos and start to chat with the girls.
Over the years, I've found that being upfront with girls online is the best way to enjoy casual sex and have fun times.
Manila girls online usually expect a tip of 500 pesos per day. But more often than not they don't ask for any money probably because they feel intimate with you and hope for more than just casual sex.

Call Girls In Manila
If you can't bother to talk with girls in bars, streets or clubs, you can use the services of a Manila call girl. It's a convenient way to have sex without the need to step outside your bedroom.
The only downsides are the stiff rates and edited photos. Also, the escort agencies try to send you a different lady if the one you have booked isn't available.
A way to avoid these problems it's to use Smooci, an escort booking system popular in Manila. Alternatively, you can contact Manila freelancers online that are much cheaper and deliver independent services like call girls.

Manila Bar Girls
Bar girls in Manila are outgoing, young and sexy. They know how to give you a good time in bed.
Besides the sexual act, it can be boring to hang out with them. If you prefer girls that can you give you nights of intense sex but also intimate moments and romantic feelings, then go for…
Videos Of Girls In Manila
In these videos, you can see a few types of Manila girls:

Freelancers Girls In The Red Light Districts
RELATED ARTICLES