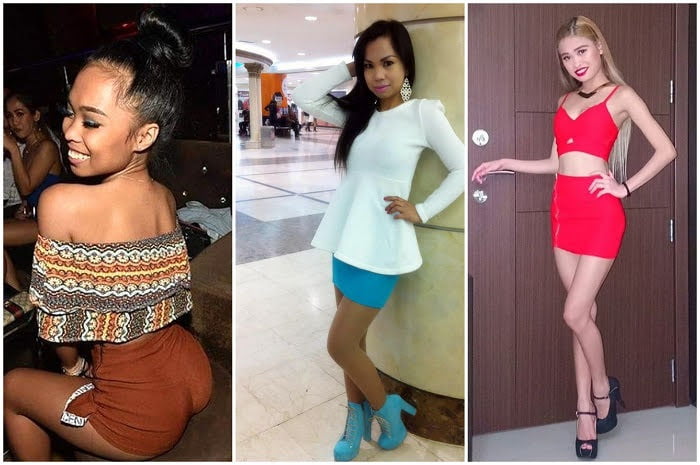 3 Best Places To Meet Singles In The Philippines
If you are looking to meet singles women in the Philippines, there are mainly three places:
nightclubs
malls
dating sites
As you might imagine, every place has different types of singles women.
In the nightclubs, you are most luckily to hook up with party girls in their 20s who want to have fun and no string attached. If you decide to pick up girls in the malls, the range of women is pretty wide from students to independent women. … And lastly, on dating sites most of the Filipinas are looking for a serious relationship.
Of course, there are always exceptions in the mix, but generally speaking, this is what you are going to find. Let's have a closer look at each venue…
Meet Singles Girls At The Clubs
In the Philippines, you can find nightclubs open every day. It's a paradise for nightlife lovers who are scouting out for single Filipinas.
The only downside is the many freelancer prostitutes that fly under the radar making it hard to distinguish them from the party girls.
It might happen to talk to a Filipina for a few hours only to find out she is a hooker at the end of the night. That's a waste of time 🙁
When you know how to distinguish the two, it's a game changer but if it's your first time in the Philippines, it can be frustrating.
Most party girls in the clubs are up for some fun, but not all the clubs and cities are equal. If you plan to meet singles in Manila nightclubs, you better to dress sharp and be ready to spend serious money on drinks.
Yes, Manila girls look how you present yourself and your lifestyle, they don't want to hang out with cheap foreigners.
Reputation for them is important, and as Manila club circles are small, everyone knows each other. Meaning local girls might lose face if they get seen to talk with a badly dress foreigner.
So, when you pick up singles in Manila nightclubs, you better wear at least trousers and shoes.
Is it worth it? Absolutely! Girls out clubbing in Manila are the hottest Philippines girls you'll ever meet in the country…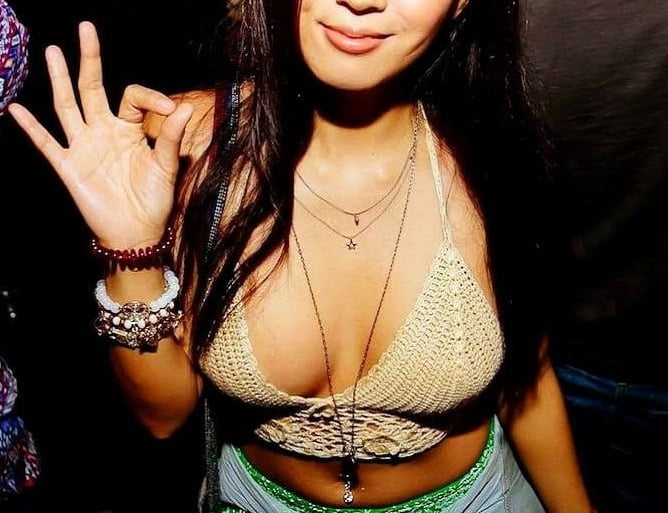 If you don't mind lower your standards for countryside Filipina, consider visiting Angeles City nightclubs where the ambiance is more easy going then Manila.
Do you love to party on the beach while meeting singles? Then consider meeting girls in Boracay for some serious fun.
The Philippines nightlife is alive and kicking, you'll find that there are a lot of fishes to be caught in the nightclubs.
Only one thing: Filipinos tend to party in groups, so you better to be friendly and relaxed with everyone when approaching a group. It helps to buy a bottle of spirit and drink with them without looking desperate for the attention of the girls.
Stay calm and be [atiance, let them make the first move. Any singles in the group interested in you are going to let you know their interest. You only need to follow their lead.
In most cases, that means to bring her back to your room when her friends are unaware.
Pick Up Girls In The Malls
The malls are the to go place during the day to escape the brutal humid weather in the Philippines. If you are looking for single girls, you can bet to find tons of them here.
When you walk in you'll gladly be surprised to see so many beautiful women walking around but also hundreds of shop workers open to the idea of dating…
Yet, it's hard to figure out who is single and interested to meet men or simply there for shopping.
My favorite strategy is to walk around and wait for the girls to look at me and giggle between themselves. When I see a group of girls doing that, I simply smile and approach by saying something funny.
That keeps the happy mood of the group up while the girls interested in me will keep the conversation going.
Just talk for a few minutes about general stuff before asking the phone number to the girls who are singles. If you ask immediately, that is a display of insecurity which turns off the girls.
When taking the numbers, exclude only the ones who have a boyfriend or are married. Leave by saying that you'll keep in touch.
This strategy gives you the time to decide who you should contact, only one girl has the honor.
It's important to collect all the numbers because you want to avoid offending the girls you don't find attractive. By taking all the numbers you give equal interests, but the only girl you are going to contact will feel privileged.
Yes, she is going to ask the other girlfriends if you contacted them too… And when she'll realize that she is the one, she will feel on top of the moon.
That is a pretty sure way to get laid once you meet her again.
Meet Singles Filipina On Dating Sites
If you aren't into nightlife or you feel uncomfortable to pick up single women in the mall, dating sites are less "in the face" sort of approach.
In the West, dating sites have a bad reputation, but in the Philippines are just another way to connect with singles.
There are a few reputable dating sites with millions of members. The problem is the ample choice of singles, it's easy to get lost in conversations with too many girls.
I recommend before getting started on those dating sites to think properly what type of girls you would like to know. There is all sort of women, from the university girls looking for a boyfriend to the single mum looking for a new relationship.
But one thing they have all in common is that most Filipinas on dating sites are looking for a relationship, not a nightstand.
When talking to them, don't be afraid to be yourself, I've found out that being honest up front is the best way to go. There are so many genuine girls looking for love and they speak their true feelings, no need to game them like in the West.
If you are looking for upscale and self-independent Filipina, focus your search on Manila and Cebu, for easy going women stick to the countryside.
Countryside Filipinas don't expect much, they only want someone to love while he takes care of them.
Instead, independent women want a strong man able to provide better opportunities while growing together.
Ready To Meet Incredible Single Filipina?
Pick an approach that suits you best, and stick to it. You can meet beautiful Filipinas in any place really, but some offer different advantages than others.
If you are looking for young singles for a nightstand, the clubs are the best way to go.
Do you love to talk to strangers? The mall is just giving you that.
And if you are looking for a serious relationship, Filipino dating sites are packed with singles.
Make sure to read the signs when a Filipina likes you, it sometimes goes unnoticed and it's a shame to waste any opportunities.
Good luck!
RELATED ARTICLES