Guide To Dating Penang Girls For Single Guys
Are you pondering where to meet and date single girls in Penang? This guide is going to show you the best places where to hook up with Penang girls during the day and at night, plus a few tips on how to score with the local ladies.
I'll start off with the nightlife in Penang covering the top nightclubs and pick up bars in the city. Then, I'm going to talk about day game and online dating to meet quality women in Penang.
At the end a few quick tips to easily hook up and get laid without wasting precious time or find yourself in sticky situations.
Keep in mind that in Malaysia is illegal to sleep with Muslim girls before marriage, so do your things with discretion.
Penang Nightlife for Singles
The nightlife scene is not as big as in Kuala Lumpur, but there are enough places to keep you entertained at night. The only downside going out socializing is the drinks are expensive in Penang like the rest of Malaysia.
So, instead of entraining the girls with alcohol, you better take them for some late food. That works wonder to get an easy laid because by switching ambiance from the clubs to the restaurant, the girls have a feeling to be out for a date, and the next natural step is to have sex.
The best places to hang out to meet girls are Upper Penang Road and Burmah Road. There are bars and clubs in this area that get busy at the weekends but you can get action also during weekdays… The girls are just HOT!
A few places require trousers and shoes to get in, so you better dress properly before going out at night to avoid to be let in.
If you prefer an easy going out on the cheap, consider places like Jalan Masjid Kapitan Keling Street, Lebuh Pitt, and Drury Lane.
I'm sure you have worked out your accommodation, if not, consider the Campell House Hotel in George Town. It's a great location close by the shopping malls and nightlife, making it easy to get back with the girls.
There are many cool bars around this place where office girls go to have fun after work. Yes, working-class women can get freaky too, the best time is to be there is around 7 pm.
Best Nightclubs & Pick Up Bars in Penang
Some of my favorite pick up bars and nightclubs to meet single girls in Penang are:
Feringgi Bar
This is the classiest bar in Penang with large groups of women with great admiration for foreigners. They serve awesome cocktails and play good music all evening.
Brettos Wine Club
Brettos Wine Club is a subtle mix of class and fun in Penang. The waitresses are also very pretty here.
Slippery Senoritas
I can assure you that booze here is cheap. Slippery Senoritas just happens to be an awesome spot to pick up single and very promiscuous women.
Soho Freehouse & Penthouse
It's a nice nightclub comes to life late at night with single girls and music. You might run into hookers here so be sure to ask politely.
The Bank
The guy-girl ratio in The Bank is always favorable. It's easy to score.
OZOO Club
OZOO club is a gorgeously decorated club with affordable drinks. where you can pick up women without necessarily dancing or buying her drinks.
Mankatha Club
It is one of the latest clubs to open and also a very good place to score hot Penang girls. It gets really crowded on weekends.
Good Friends Club
It is one of the most fashionable nightclubs in Penang. The bartenders are usually creative with the drink options, plus the regular women are very sexy.
I would say there are more options to pick up girls in Penang then going out at night, and they work better if you want to get laid.
The thing is Penang girls go out to party in big groups making it hard for you to talk to them because you get cock blocked by their friends and even the waiters working there.
How to Meet Women In Penang During The Day
If you do not see the fun in clubbing or just don't like to go out at night, this does not mean that you can't score Penang girls during the daytime.
It's not going to be easy as girls in Penang aren't used to cold approaches, however, you can get a few numbers if you chat up enough women.
A great majority of Penang girls out during the day are usually with friends and family, so you may not catch her alone.
If you find one with friends, however, you can easily just walk up to the lady here and strike a conversation with the group. Penang girls don't bite and get excited to speak to foreigners.
You have better chances with Malaysian women from Chinese or Indian ethnics, they are easier to talk and have sex with then Muslim.
Shopping malls are the hotspots to engage beautiful girls in conversations and exchange phone numbers on the go.
They usually are grabbing lunch, sitting at cafes, or walking around. I get the best result by having something to eat near a table of girls and start a conversation. It's less awkward then walk up to a girl asking for a piece of information and then try to get her phone number.
Just drop by any mall like Gurney Plaza, Sunway Carnival Mall, or Island Plaza, and get down to business.
Chat with Single Girls Online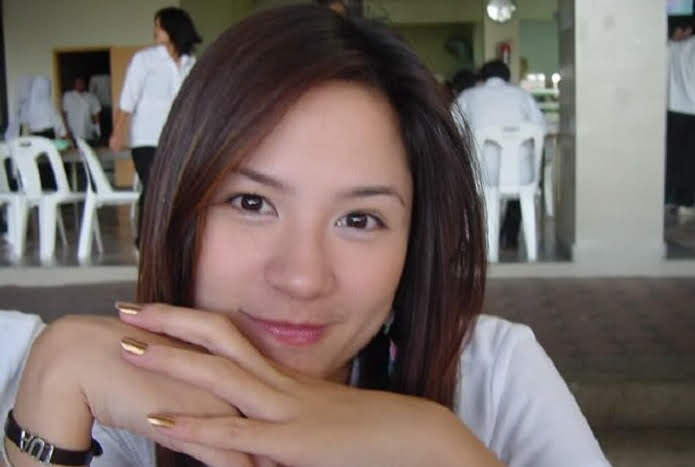 If you are not into direct confrontations, your next option is to meet Penang girls online. That way you can save time and money by avoiding going out to pick up girls.
These days girls in Penang are hanging out in a different way – on their phone. Once you find your way onto many girls' phones, your chances to hook up will increase drastically.
The easiest way to achieve that is to use popular dating sites and apps in Malaysia. Most girls want a serious relationship but there are also ladies interested in hookups.
Don't get surprised to come across slutty girls with the intention of just having sex with you. It is perfectly understandable that they don't want to be seen in public, so they rely on the privacy of dating sites.
Altogether, you'll get many more girls to hook up without rejections in the face and down for a date.
Tips for Single Guys in Penang
Those are the best ways to meet singles in Penang, now, I can go on to share some tips on how to plan for your first hook up.
Three Sixty Revolving Restaurant & Sky bar is the best place for nightlife in Penang for singles – certainly the most convenient but not the cheapest.
The rooftop and cocktails bar is a good date spot, especially if you hook up with a Malaysian-Chinese as they love to be impressed.
When dating regular girls in Penang, you can simply go for local dishes in the street without spending a fortune and still get laid.
For the adventurous, walk above the canopy at Bukit Nanas or visit the Kanching Waterfalls. Another great place to take the girls is on top Broga Hill to see the views of the city and kiss her.
Penang is a beautiful city to visit for a single guy having tasty food, affordable accommodations and a lot of single women ready to get busy with you.
Enjoy Dating Penang Girls
Penang girls are open minded and love to hook up with foreigners.
Bukit Bintang is the best place to pick up single girls looking for a good time and it isn't uncommon to get laid the same night.
If you are having fun there, great! If not, simply switch lanes to Burmah Road where you can meet both local and foreign women. Trust me, Penang girls are worth the effort.
Don't forget to use dating sites to get leads, especially if you want to secure dates before you arrive in Penang. That way you can be more certain of your chances of getting laid.
You can take girls out to simple eateries in the street without spending a fortune, but if you hook up with a hot Chinese babe, you better take her on the three sixty revolving restaurant for a cocktail or dinner.
That concludes this dating guide in Penang, I wish you all the best in dating local girls.
RELATED ARTICLES