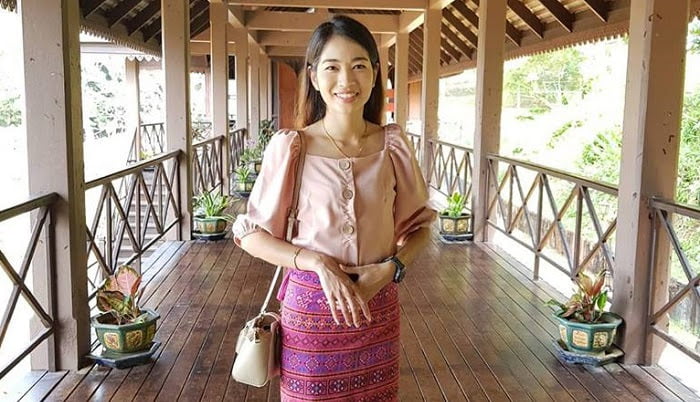 Guide To Dating Phuket Girls For Single Guys
Do you want to get an idea about the best ways to meet single girls in Phuket? You will find out the hottest hookups in the city where you can meet sexy girls during the day and at night.
We'll start by covering the nightlife in Phuket with the best nightclubs and bars to pick up girls. Next, we'll focus on day games and finally online dating.
Also, you'll get tips on how to date Phuket girls, that way you'll have better chances to get laid.
Let's begin!
Phuket Nightlife for Singles
Phuket has plenty to offer for singles at night, be it live music, sexy girls, sipping cocktails or western style super clubs.
Patong is a party town and Bangla Road is the epicenter of the partying scene where you will find top-rated nightclubs where most girls hang out to socialize. Having said that there are plenty of areas in this town to keep you entertained throughout the night.
Moreover, if you're after a more sedate evening, there are little pockets with pick up bars and restaurants in and around the town.
Another good alternative is Kamala if you're after the romantic gateways. Here, you will come across small to medium-sized bars where you can meet and date hot Thai girls. In comparison to Bangla road, Kamala it's cheaper but also smaller.
Other nightlife areas to hook up with girls in Phuket include Kata and Bang Tao. These places are also well known for their beautiful beaches but less known to be the place where to hook up with the hottest Russian women in Phuket.
It's incredible to see such beautiful women with old and ugly men. However, some of them are single and it's a day game paradise which I'll cover later in this post.
Phuket city nightlife gives you a chance of enjoying it in Thai style. The locals are extremely friendly and will highly welcome you wherever you enter.
So, let's start with an overview of the best pick up bars in town…
Best Bars To Pick Up Phuket Girls
In most pick up bars in Phuket, you can find only bar girls, especially in Patong. There are only a handful of bars where you can hook up with genuine girls looking for having a good time:
Red Hot Chilli bar
It is a typical bar with live music where you can hook up with foreign girls, mostly Russian and Koreans.
Ska Bar
Ska bar is a relaxing place to sit and spend an evening. Young Thai girls that love reggae and rasta style.
Cafe Del Mar
Great beach club in Kamala with hot European and Russian girls. There is also a fire acrobatic show in the evening.
Best Nightclubs To Pick Up Girls in Phuket
The best nightclubs are located in Bangla road, the most popular red light district in Phuket. So, keep in mind that a large number of Thai girls are sex workers.
Let's start with:
Illuzion
It is a super-club with a small percentage of quality Thai girls, about 10%. The good girls usually are on the dancefloor or with a group of friends while the working girls will only be hanging around the dancefloor sides.
>Seduction
Here you will meet with many Australian, Thai, and Russian girls. This club is busy and it mostly plays hip-hop and R&B music.
White Room
It is ranked as the best club so far with a lot of western tourists. It's a cozy club with some good music and lots of chicks.
Between White Room and Illuzion, 90% of the time you'll likely to be taking someone home or at the least have kissed one or two girls and grabbed a few phone numbers.
In Seduction is harder to find quality good girls, most probably because they don't like that type of music.
How To Meet Phuket Women During The Day
You might not like the bar or nightclub scene and therefore, meeting girls during the day is the best option in this case.
As indicated earlier, there are plenty of Thai girls holidaying from other cities in Thailand, besides the share amount of foreign women hot for action. They like visiting this city because of its nightlife and beautiful beaches, but also they are attracted to the many foreign men holiday here.
Yes, most Thai girls you see are down for some good fun without string attached.
Patong Beach is the most popular, where you will find a good amount of Thai girls and foreigner lady too.
Other beaches that are worth a visit are Bang Tao as it is full of Russian chicks. The game is at the beach by day, in the bars and food joints back off the beach by night.
It's incredible to see such beautiful women with old/ugly men. However, some of them are single and it's a day game paradise there in the resorts and along the beach.
There are loads of Russian girls along Bang Tao beach by themselves or with a girlfriend waiting for you to approach.
Also, try Xana Beach Club for day game. Get a daybed by the pool and chat with the Russian and French girls there.
The only downside picking up in Bang Tao is that it's about 30-35 minutes from Patong which is a bit far when you're pulling a bird back to your place but in saying that it's never stopped anyone coming back.
Surin beach is another beach worth considering to hook up. It's 20 minutes north of sin city, and gets flooded with higher class Europeans on a "beach holiday".
They mostly an older, richer upmarket crowd, which might not suit younger guys, but it's a Milf market of horny women, and their hotel is a short walk away.
If you can't convert the Russians or Euros then there is always the slutty and easily picked up Aussies and Brits to bang.
A few popular places to hang around are:
Paradise Beach Club at Patong
Xana Beach Club at Angsana Laguna Phuket
Catch Beach Club at Bangtao
Dream Beach Club at Layan Beach Soi 2
When you had enough of sun, sand and bikini, you can take your game to the malls:
Premium Outlet Phuket
Limelight Avenue Phuket
Central Festival Phuket
Jungceylon Shopping mall at Patong Beach
Chat With Girls Online
If picking up girls isn't your favorite hobby, then you can chat with potential dates online. This is the most straight forward way to meet and date Thai girls in Phuket.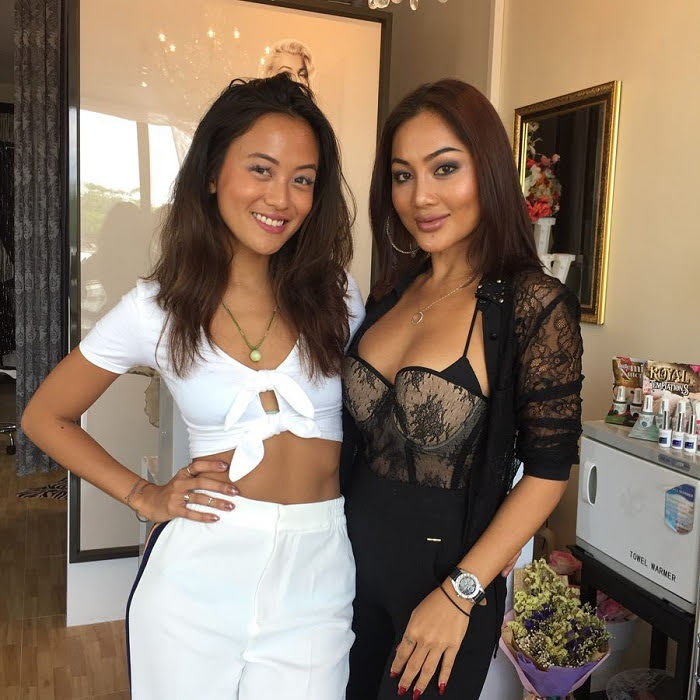 There a few popular dating sites with girls of all ages looking for intimacy and sometimes love. Many girls are employed by the hotels in Phuket, and the rarely hang out so they look for foreign men online.
As you might know already, good girls with day jobs work long hours and hardly have the time to go out at night, so their only option is the dating site to find intimacy.
When you hook up on these platforms, the next natural step is to go for a date that in most cases end in the bedroom.
Hook ups online are straight forward as you learn about each other over chats and when come to meet, both of you is hot for action.
You don't need much to start a conversation online, just sai "hi", say something funny about her profile and you are ready to go.
You'll be surprised by the amount of attention you'll get from Phuket girls online. Just make sure to sign up with a reputable Thai dating site to avoid scams and fake profiles.
Tips For First Timer In Phuket
Having covered the best ways to meet Phuket singles, now it's time to set you up for your stay in Phuket plus a few tips to make your dates a success.
For a great nightlife in Phuket, Patong should not be an alternative. Most of the nightclubs and pick up bars can be found in Bangla Road in Patong, so you want to stay close by making it easy to take girls back to your room.
You can get cheap accommodations as well as luxury one at a good price that aren't going to break your bank.
Communication is key if you are into day game, keep in mind that most girls in Phuket speak basic English so speak slowly and use simple words.
Those girls are into a foreigner, and if you don't look like a sex tourist, you have high chances to score one and might get laid at the first date. If you don't want to look like a sex tourist, dress properly wearing shoes and trousers, don't get drunk and be polite.
That put you on the top 20% of men in Phuket.
Finally, keep in mind that there are many hookers, especially after sunset. Usually, hookers wear sexy dresses and use terms like: sexy, boom boom, talk about money, and common hooker terminology.
Whilst this is not always the case, good Thai Girls won't go home with you for a nightstand, they will make you work for it over several dates.
These girls are caring, sensible, fun, witty and it can be really fun communicating with them (the ones with decent English) over WhatsApp and catching up for dates.
You'll be looking for girls who work in hotels generally, as these girls will be well educated and speak fairly good English and be open to Western guys if you don't come across as a sex tourist.
Enjoy Dating Phuket Girls
There are many Thai singles in Phuket, either local or from Bangkok, plus the sheer amount of foreign women on holiday. Either way, you can pick up easily because everyone in Phuket loves to meet new people while having fun.
The best places to meet girls are the beaches during the day and the nightclubs in Patong at night. Don't forget to use dating sites to pipelines girls before landing in Phuket.
This is all that I have to say about dating in Phuket. Have a blast of a holiday!
RELATED ARTICLES