Angeles City Bars: A Guide For Adult Vacations
Are You on a Lookout for Angeles City Bars? 
Here are a few things to know before going on the hunt
The Philippines has emerged as a powerful magnet attracting multitudes of travelers, particularly men, every year just because of the awesome availability of easy sex in the country.
Angeles City bars are the most famous in Philippines nightlife scene.
Why?
Because of their primary fine product: Pinay bar girls.
They are sexy, hot and willing to satisfy any men's sexual desires.
Ever since the country got its independence from America after the Treaty of General, Angeles City is the regularly, been visited by western tourists having amazing sex vacations.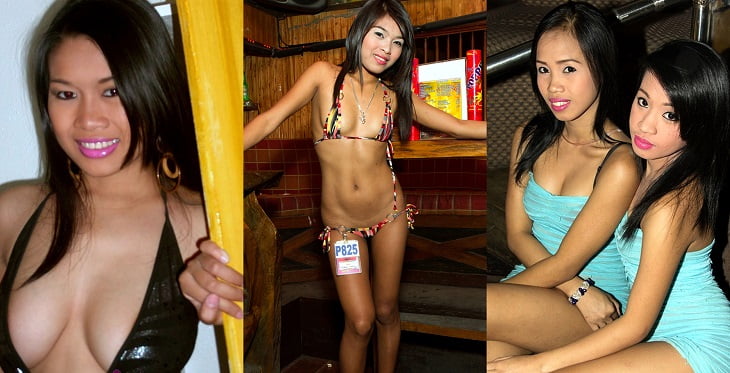 Angeles City bar girls are easy to get and can be picked from one of the many Angeles bars in the city.
With a handful of tricks and a little classy rakishness ,you can work your way quite easily around Angeles babes, but it's also important to be familiar with the bar terminology used in Angeles City.
The law restricts prostitution here, but is widely accepted and is noticeable from the hundreds of girly bars around town.
You will notice freelancer girls walking down and up Angel's city's streets, too.
Angeles City Bar Fine
Technically, "bar fine" or "barfine" is the term associated with the fee you pay that allows a bar girl to leave work early.
Generally, there are two types of bar fines – short time and long time.  Angeles City bar girls prices may range from anywhere between 1500-5000 pesos (US$ 35-120) across different bars in Angeles City.
While negotiating the bar fine, you have no right to push a bar girl to go out with you. If she denies, you should move on and look for someone else.
Lady Drinks or LD
It is quite alike buying a drink for ladies back home in any club or bars.
Thus, in Angeles city go go bars scene the same rules apply. You have to buy drinks when bar girls sit down and patronize your company in Angeles City go go bars.
But while enjoying your holiday in Angeles, watch out the LD.
Why?
These drinks are priced higher than other drinks and Angeles City bar girls push hard on selling LD because gets a commission on this.
At first, have a look in the bar and see if any girls suit your taste, so you must know well in advance if your move is worth your money.
Offer a drink in exchange for her doing something for you.
This act will ensure her to understand that she must please you if she wants to get drinks.
I usually make them do lesbian foreplay and get semi-naked.
It is all up to your imagination and desires. Remember, nothing is impossible in Angeles City nightlife!
Cherry Girls – Angeles City Bars Best Kept Secret
The term refers to a virgin girl that works in a bar.
Pinay girls tend to lose virginity in older age than other Asian countries and is the best place for virgin girls hunters.
Angeles is the only sex destination in Asia where girls will be checked by a doctor to confirm their virginity.
You can find a lot of cheery girls at the bars at a steeper price and you should ask this in advance to the mamasang if the girl is willing to lose her virginity with you.
You will recognize cherry girls by the badge, having a letter "V" and being pink color instead of the common white.
Before heading for your adventure, consult Angeles City sex guide to get tips, tricks and how to maximize your sex vacation in Angeles.