My Trip Report About Meeting Girls In Angeles City – Philippines
Chris Long in Angeles City Philippines
Had the opportunity to spend a week in Angeles City and It surpassed any experience I have had in any other location
Angeles City Airport
The airport both coming and going can be a bit confusing perhaps a little more so than any other airports I have been to, but it is manageable.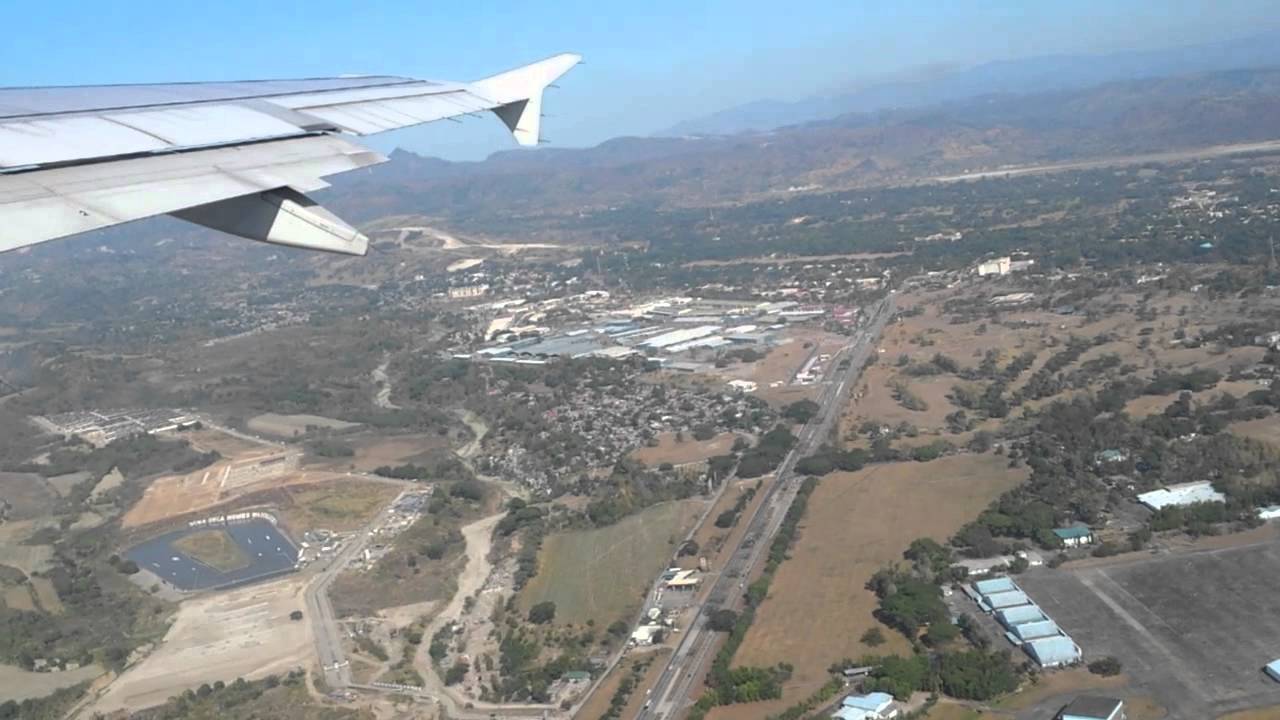 I opted for the airport pick up and drop off from the hotel. Cost is 2700 pesos or around $60.
There is a bus service that I read about which is much cheaper but being my first time I thought it best to use the hotel pick up, I am glad that I did.
Being my first time and going alone taking the bus may have immersed me into the Philippine culture before I was ready.
The Town
The place has the same third world feel and looks as Sosua, Puerto Plata, and gringo gulch in San Jose or the Zone in Tijuana, only it's slightly more rugged and third world than these other places, but manageable.
Meet and date girls in Angeles City is very easy to do as there is a ratio of 1/5 favoring the men. I don't mean the women are desperate over here, but close enough to that statement.
The monger area is quite compact consisting of basically one street Perimeter which turns into fields which become Walking Street with both Raymond and Santos Street jutting off from Fields.
The place from Perimeter to Field Avenue and the walking street can be walked, and I did it several times.
The bars on Perimeter are open in the early afternoon and generally close in the early evening.
The bars along Fields Avenue open in the later evening and stay open until the wee hours of the night.
There are hawkers along fields and walking street just like in front of the Del Ray in CR or in the zone in Tijuana.
The hawkers were offering to sell everything from watches, belts, boot lag movies, Viagra, knives and even stun guns.
The streets were always chock full of trikes, cars, people walking and the traffic was probably the most dangerous I have experienced thus far, but again manageable.
I mostly walked so didn't use many trikes and never had the occasion to try the jeepneys.
For a trike ride around field avenue is about 50 pesos to go from fields to perimeter about 100 pesos.
I never made it to SM mall and only went to Jollibee's one time so can't give much information on them.
I felt relatively safe and was never in fear of any possible crime, but at night I never left fields walking street or Raymond and Santos.
Hotel & Accomodation
I decided to stay at Loretta Apartelle – This turned out to be a good recommendation, and I was pleased with the place.
1300 pesos a night with a good wife, air-conditioning and in a great location just a few paces off of Fields Avenue on Teodoro.
I never had problems with the women I brought back to the hotel.
No ID check. I could bring in as many women as I wanted, did several doubles and even did a triple once and not a word was said when I would walk up with two or even three women at a time.
Money & Exchange
Everything works in Pesos you will have to exchange your dollars, surprisingly I got a good exchange rate at the arrivals section in the airport.
Once you pick up your luggage and pass through immigration, there will be money exchange boots before you exit and they gave me a very good exchange rate.
Across the street from the Loretta Apartelle hotel in Angeles is Norma's money exchange where I also got a very good exchange rate.
Picking Up Filipinas Off The Street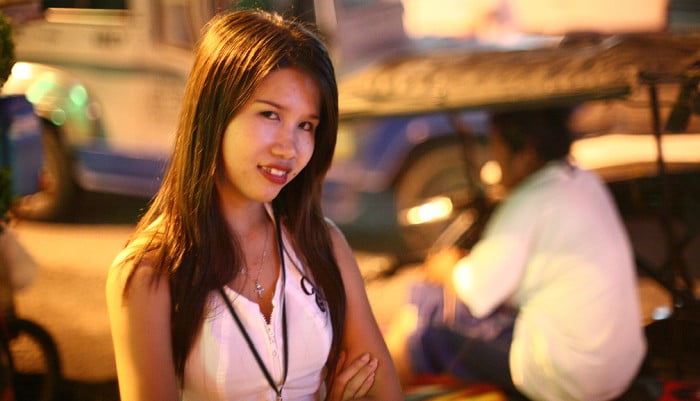 I know this is considered a big sin but I picked up off the street several times.
There are women walking all along Fields Avenue, Raymond and Santos mainly at night but also during the day.
If I saw someone I thought was attractive I would approach her.
I would try to make eye contact as I passed or walked next to them or simply say "Hi" as I passed.
Only about one in four would respond, either they weren't into me or my kamikaze approach was all wrong.
Or they were bar girls coming or going to work (bar girls are fined if they are caught going with customers outside of work) or they simply weren't P4P girls and didn't want to be seen being picked up off of the street.
I got very lucky picking up off the street and on my first day, I met an off duty bar girl named Lyka from Q bar.
She's 19 very short maybe 4 ft and incredibly cute.
I asked her if she had any friends who were pretty like her and good at sex like her.
She started calling me four or five times a day with off-duty bar girls, did many doubles and even did one triple.
I paid 1000 pesos short time for all girls that I picked up off the street, less than $30.
I don't know if that is the standard Angeles City girl price from the street, but they seem happy with what I offered.
On more than one occasion the girl and I would fall asleep after the sex in each other's arms and then wake up later and have sex again.
I always thought they would charge me for the second time but was never asked to pay any extra for the second round.
Most Angeles City ladyboys are along fields just before you enter Walking Street. I could always identify them and never had any unpleasant surprises back at the room.
There are also some questionable young looking girls along fields and walking street.
Anyone that looked too young or nubile I simply avoided.
TIPS; Be aware of common scams in the Philippines for underage girls. I would not advise to pick up girls off the street for the inexperienced traveler.
RELATED: Are You A Single Man? Best Dating Site in The Philippines to Meet Filipino Girls

Raymond Street
There are about four short time bars right next to each other at the end of the street.
I thought many of the bar girls were very cute all seemed to be between 18 and 21, the price was 1200 pesos for short time, about two hours.
I went there at all hours of the day and night, late at night I would find them sleeping on the chairs and couches inside, the mamasang would wake them up and I could pick whichever one I wanted to come back to my room for good sex.
Santos Street
I personally found the short time girls on Raymond Street to be generally better looking than the girls on Santos Street so I never tried any of the Santos Street girls, but always seen one or two cuties that were definitely doable.
You will also find Cuba Cuba bar and casino on this street.
They have some extremely attractive waitresses and gust relation girls that are available after their shift ends.
Met up with Travelman while I was in Angeles and he pulled a very hot waitress for a long time session (all night) from Cuba Cuba.
Bikini Bars In Angeles City
In Angeles city bars you can bar fine girls range from Perimeter all the way up to fields avenue and walking street and the prices vary.
This is probably very subjective as it's just my opinion and very fluid as the lineup probably changes fairly often.
But personally I thought the hottest girls were in the Blue Nile but I could also find a few hot girls in just about every bar that I looked at.
The girls dancing, the waitresses, and the door girls are all available for bar fining and I bar fined several door girls as well as dancers.
On the boards, it's often called early work release, but when I used that term in the bars no one seemed to know what I was talking about when I used the term bar fine they all knew what I was talking about.
Had some great long time sessions with many of these girls and many of them treat you like you are the love of their life.
A constant response I would get when I asked them what they wanted to do was 'up to you, you the boss'.
They cuddle up to you at night walk next to you holding your hand and will lay in bed.
It would be very easy to lose your heart to one of these girls.
I only had two runners of my choice.
Once after being with a girl for a few hours, I decided to sample other women and was tired of doubles, so I let her go after a couple of sessions.
Another 18-year-old bar girl I made the mistake of not fully interviewing.
After a couple of sessions, I asked her for a BJ and she said that she didn't do that.
It was probably my fault because I didn't ask before I bar fined her, so I just let her go early and went and got someone else.
In most cases, I would do a pretty god job of interviewing first.
I buy the girl one lady drink see how naughty she was while we talked to see if she gave the right answers to my questions and then decide if I wanted to bar fine her.
Many were upfront and honest about having to leave after only a few hours and depending upon how hot she was and how bad I wanted her I would decide then if I should bar fine her or not.
There are two regular discos besides the show bars.
High Society which is right next to the Blue Nile and sky tracks. Sky tracks seem like more of a Korean bar and seemed to have many young Koreans dancing in the club.
There are two regular discos where to pick up Angeles City freelancers besides the show bars.
High Society which is right next to the Blue Nile and sky tracks.
Sky tracks seem like more of a Korean bar and seemed to have many young Koreans dancing in the club.
I went there with a girl I bar fined, so I'm not sure if the girls in the place are available for P4P or just the local Korean night club crowd, I would imagine it is a mix of both.
High Society has many working girls there, and I picked up a super hottie 18-year-old on my last night, who turned out to be one of my best sessions.
The problem with High Society is often it's hard to tell which girls are available and which ones have already been bar fined and are there with their date for the night.
Going up and propositioning one who has already been bar fined for the night might cause an uncomfortable situation.
RELATED: Angeles City Nightlife: 4 Best Nightclubs To Pick Up Filipina

Final Thoughts
Angels City was much better than any place I have been to in Latin America or the Caribbean.
I am writing this Angeles report right now from Sosua which before going to AC was my favorite place.
Now I think Sosua is just a distant second to Angeles City.
If AC is an example of Asian mongering then Asian mongering is far superior to Latin American or Caribbean mongering.
The quantity of working girls is greater than Sosua, BB, SJ, and Tijuan.
The quality of GFE is 1000 times better than anything I experienced in any other place I have been to.
On another note, just about anywhere I have mongered 75 to 90% or higher of the working girls are single moms and 99% of them had their kids from the local guys.
The percent of working girls with kids is the same in AC but what was surprising is the number of working girls who had kids by mongers.
I would say 40 to 50% of the working girls in AC had their first kid from a monger, either European, Australian or American… And these mongers aren't supporting their kids, just left them (I don't know how you sleep at night).
I was also surprised when I asked the age of the mongers who got them pregnant, many said were in their 50s and 60s.
This probably goes to the above paragraph but I took an unopened box of 40 condoms with me to AC. I came home with an unopened box of 40 condoms.
Thanks to Rocco to make my vacation the best trip of my life.
Chris
Read More: