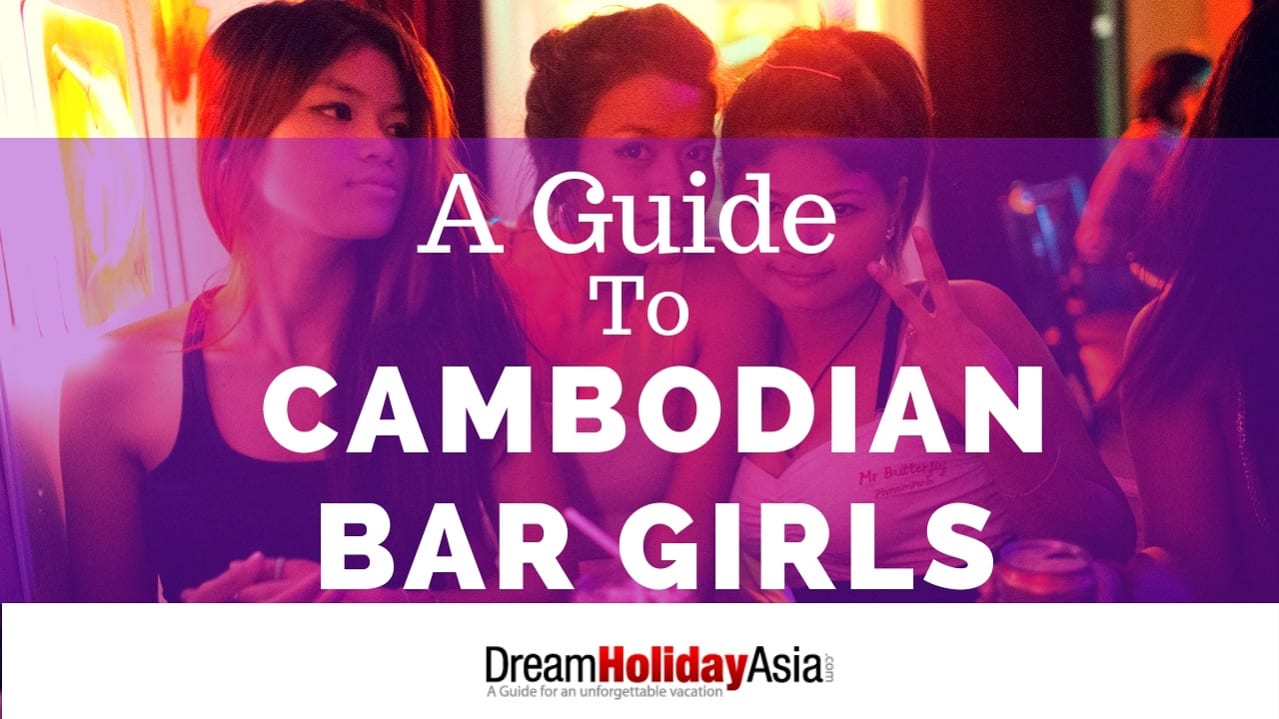 A Sexy Guide To Cambodian Bar Girls
Cambodian bar girls are a bit shy, but their mood-lifting effect and pleasant, sexy nature are awesome.
While visiting the country, and of course, walking down the bar streets, you'll notice the friendly and sexy bar girls calling for your attention.
The great thing about taking your sex vacation to Cambodia is the easy-going atmosphere.
Look, I get that most travelers feel uncomfortable visiting those places because they seem rough. But by reading this guide I'm going to explain the good and bad things about Cambodian bar girls and how to play safe.
First, I'm going to focus on the sexy Cambodian bar girls and then on the bars… Are you ready?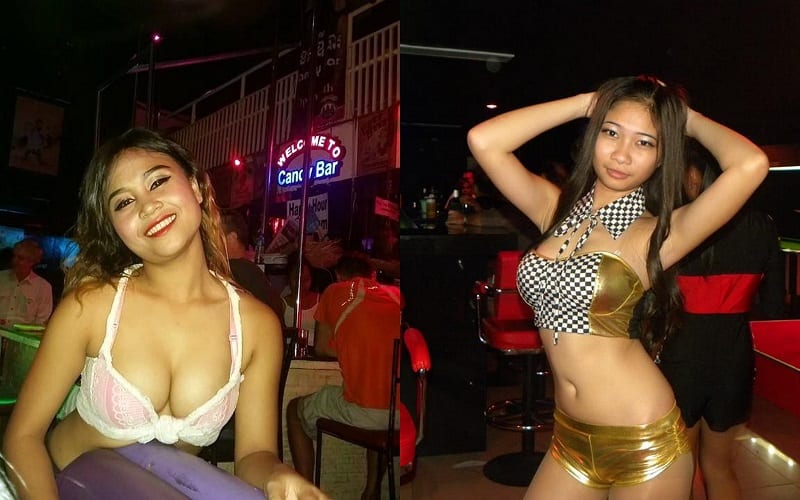 Bar Girls in Cambodia
I already mention their shyness, which is a good thing if you spending most of your time in Thailand.
Cambodian bar girls aren't out in the street trying to grab you or anything like that, rather you'll see them sitting outside the bar on stoles smiling at you.
Yes, rarely you'll ear "handsome man" to persuade you to get in the bar or get harassed.
Don't expect sexy outfit or indecency acts in the street because Khmer's culture and strict law enforcement about prostitution, let operate the "business" but under the radar.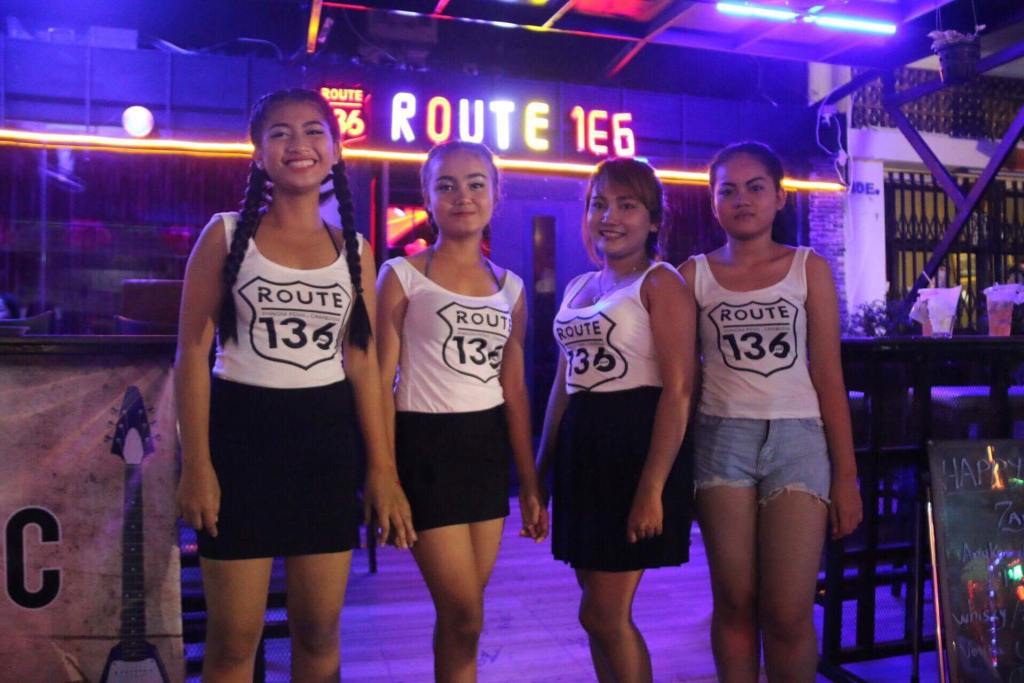 But don't worry, the atmosphere inside the bar is warm enough to make you melt, more often than not after a few ladies ' drinks the magic happens.
Keep in mind when you visit the bars early in the evening or afternoon, the girls aren't drunk yet so don't expect to see kinky stuff going on.
If you want to fool around with the girls, your best bet is to visit late at night when with few rounds of lady drinks you can make them go crazy.
Without alcohol, Cambodian bar girls are too conservative to give you a good time, the same in the privacy of your room.
With this, I don't mean that they don't like sex or avoid dirty games, but they need some alcohol to get turn on.
So, don't forget to warm up the atmosphere with a few drinks.
Where to Find Cambodian Bar Girls?
The best location in Cambodia to find bar girls is in the numerous Phnom Penh's girly bars. The main areas are:
Street 104
Street 118
Street 130
Street 136
However, if you don't plan to visit Phnom Penh, simply ask a taxi driver to take you in the city/town's area where you can drink and meet sexy girls.
All the Cambodian taxi drivers know exactly what you're looking for and where to take you.
Once there, just walk in any bar where outside there are sexy bar hostesses calling you: "sexy man, come in for a drink". The game is on.
The best places to pick up are shopping malls, restaurants, bars, and even that cute hotel receptionist that check you in your room might be willing to have some "fun".
If they might look not interest to go with you, just offer some cash and they might change their mind.
"Ok Rocco, for you is easy to face girls in this way, but it isn't for me"
I get you bro, don't worry… There is a better way if direct approach intimidates you, simply meet local girls online. I love to pick up Cambodian girls online because is convenient and practical.
I've reviewed my favorite Cambodian dating sites which are easy and safe to use. Most of the girls online are from the bars and happy to meet outside working hours.
Not only you save money doing so, but you can take the time to know each other while creating intimacy with the girls.
I don't have to say that you'll have better sexual experiences this way, right?
When you go directly to the bars, the girls treat you as a customer. As you know, every business tries to get as much money as they can from customers, that means being seen as an ATM.
The girls will have sex with you only for the money, no feelings.
However, if you meet them outside the bar, you're seen as an intimate friend. That intimacy is what makes a great sexual experience. In other words, she is going to be wet for you.
Are All Cambodian Bar Girls Gold Diggers?
Only because they ask you for money to spend time with you, doesn't mean they are bad girls. The fact is they are from a poor background, most are being raised in a farming environment with little options.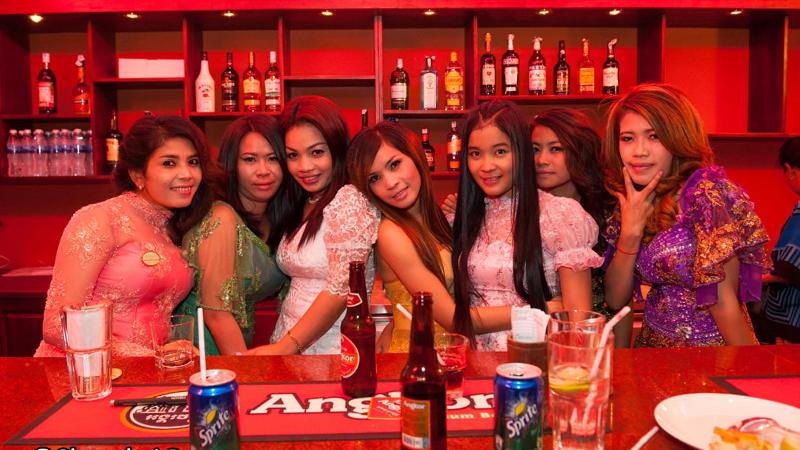 Cambodian bar girls have lower education, no prospect to get a good job and forget about a career. Those things are for the few privileged in Cambodia.
So, the only way to support themselves and their families is to work as bar girls which pay a much higher salary than a shop assistant.
I understand that some men aren't happy to pay for everything, then a better solution would be to pick up good girls in clubs (not easy) or get a girl with an ordinary job from a Cambodian dating site.
If you want to start a relationship with a bar girl, be prepared to give a monthly salary and pay all the expenses.
This takes us to the next point…
How Much You Need to Shell out?
Cambodian bar girls can offer a night full service for $30-$50, while a short-time romp goes for something less than $30.
However, you may find top-notch Cambodian bar girls asking a crazy amount of money because they know their worth.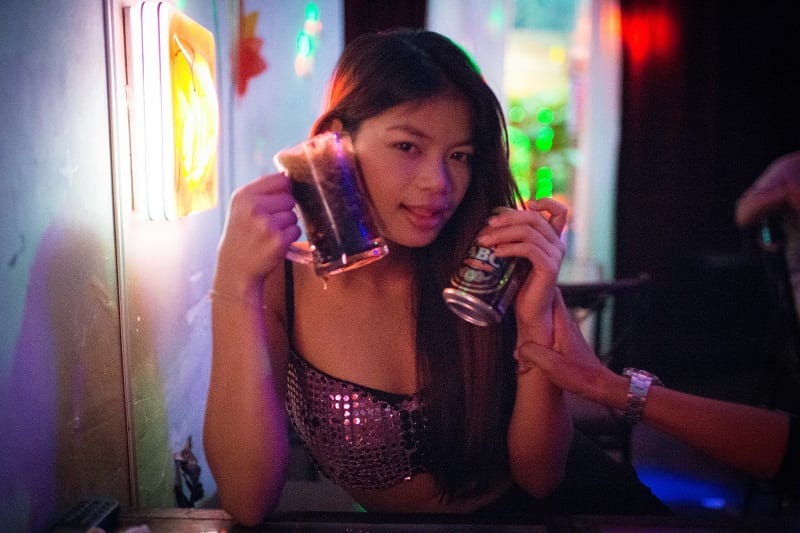 At this point, you can either go for that price or negotiate over it.
However,  bar girls in Cambodia that ask for higher prices are, usually, real dynamos in bed and look fabulous.
You can sweeten the deal by investing some of your time while offering a few drinks. If she clicks with you, the price can go further down.
Cambodian bar girls crave for some romance and I would say it is almost mandatory if you want to get in their pants and found their crack juicy for you.
However, the reward is worth the effort; Rarely, you'll feel like to be with a prostitute because she is going to treat you like a boyfriend.
How Girly Bars Operate in Cambodia
When you enter a bar, you can expect one or two girls to try to sit with you. That's normal.
However, usually the less rated one does this kind of thing because they don't get enough customers.
The reasons are:
They are old ducks.
They are out of shape.
They are mamas.
The cute and youngest one would never step over the old bar girls, there is some kind of respect involved. They prefer to step aside waiting for the customer to make the first move.
My rule of thumb for Cambodian girly bar is to ignore immediately the girls that approach me first, and instead focus on the one sitting in the corner.
However, I make sure to give a big smile and say a few nice words to anyone getting close to me.
The reason is that shows the other bar girls that I'm friendly and approachable.
When you act in this way, you're basically creating a positive environment that will allow you to move to other girls without upsetting anyone.
Once sited, play smart and pick your favorite girl right away.
That shows your confidence which is always appreciated by any woman in the world, not only in Cambodia.
Take your time to have a chat with her to see if she fit your personality, and resist her attempts to get a lady drink for the first five minutes.
This helps to set a stage where she has to earn the right to get something, nothing should be too easy but also don't overdo.
Once you get her a lady drink, ask to do something for you like a kiss on the cheek or if you're more adventures, ask to show her small panties.
Again, this puts you in the master seat where she must follow your lead and do anything that pleases you.
Of course, she'll try to avoid all those things to test you, it's just how things work with Cambodian bar girls.
You see, they meet many men every day and learn how to trick and twist things for their own benefit, so don't be a fool thinking she is just a poor farm girl.
When it comes to flirting, they are smart.
So, now you're happy and want to spend the night or the rest of the holiday with her?
Just ask how much and close the deal.
You know the price is for most girls between $30-$50, so play around this area.
If she goes for $100, don't take personally, she is just trying to make a quick buck…
…After all, we are the rich foreigners 🙂
RELATED ARTICLES