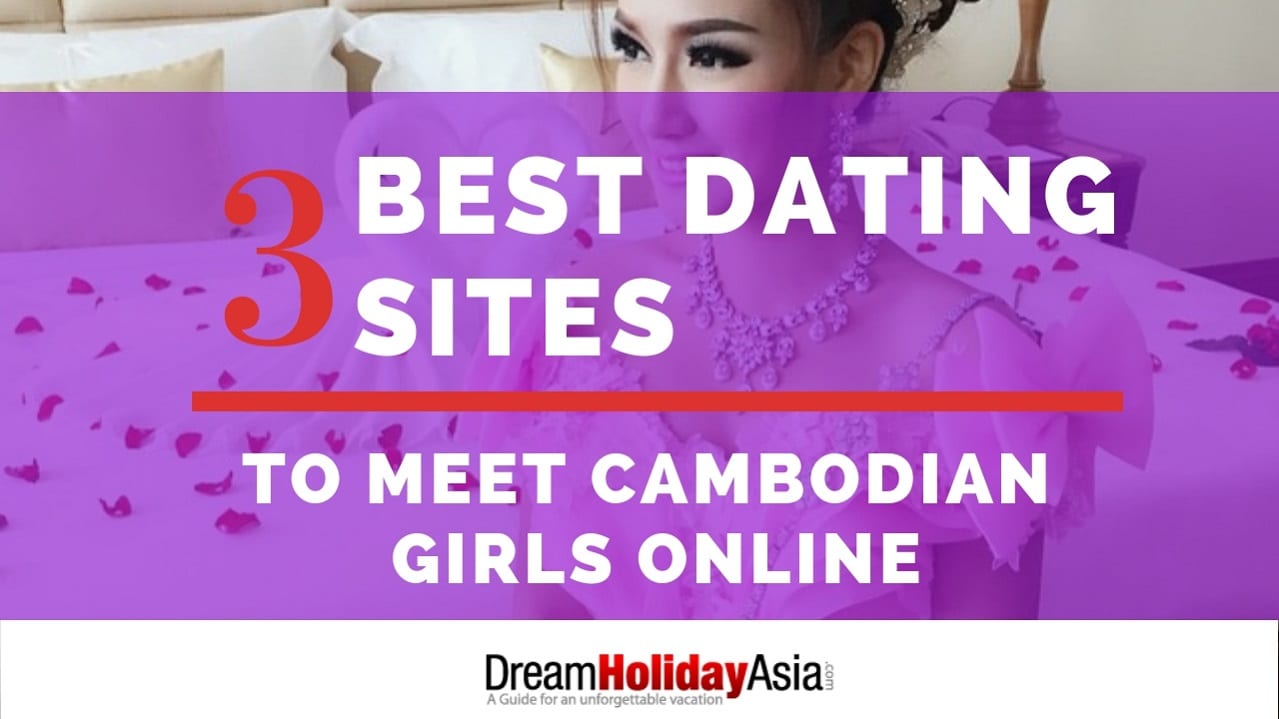 3 Best Dating Sites To Meet Cambodian Girls (Khmer Girls) Online
You know that Cambodian girls online are an easy catch, but you don't know where to get started.
You might be wondering: which dating site in Cambodia offers the most?
Most girls, best privacy, and secure online where you can chat, share personal pictures and arrange dates before your next holiday to Cambodia.
Over the years, I've used online dating sites simply because they are the best tool to get laid in Cambodia.
However, not all dating sites are worth the money and time. Some produce a better result than others.
That's why I'm reviewing the 3 best Cambodian dating sites where you can meet Cambodian girls genuinely interested in foreign men.
Many women are looking for love or a long-term relationship… Others for a fling with a foreign man… And others for a free holiday around Cambodia with someone who can afford it.
Before getting started, a word of caution: "Like in any other parts of the world, the dating scene in Cambodia has scammers and gold diggers in the mix."
But don't let this hold you back. While there are few "bad" members, there are far more good minded girls.
Actually, there are so many wonderful girls that you'll have a hard time to choose one.
One more thing; When I talk to the girls on a dating site, a common complaint is that men immediately start talking about sex or even worst, ask for naked pictures.
Well, that isn't the way to start a conversation. Hold your horses tight, be patient and don't rush things.
Now, let's get into the 3 best dating sites in Cambodia so you can find true love or anything else, for that matter 🙂
–
–
Asian dating is my favorite site because has the most members, rather important when you visit the smaller cities in Cambodia.
There are girls online 24/7 ready to chat with you.
You can filter the girls by location, age, height, and other less important stuff.
Also, you can search for girls in other Asian countries like Thailand, Philippines, Indonesia, Vietnam, Malaysia, China, Hong Kong, Taiwan, etc. Convenient if you plan to tour around Asia.
Cambodian girls on this dating site can speak decent English, but it's good practice to keep the conversation basic.
If you're looking for university girls or women with fluent English, your best bet is to scout for girls in Phnom Penh.
The platform is easy to use, friendly and the search is great.
This website is operated by an Australian company called CupidMedia Group which is serious about fake profiles and scammers.
They've also to comply with Australian law on matters like privacy, personal information and payment protection.
They've got a very useful matching service to find the perfect Cambodia girl for you.
To get access to it, simply opt for their Platinum plan (US$ 12 per month). Also, you get more visibility to your profile indispensable if you want to attract the hottest girls who are in high demand.
If you want to save a few dollars, take the Gold plan (US$ 10 per month). For only 2 dollars saving isn't worth it as you lose the top visibility for your profile. Meaning, the hottest girls in high demand aren't going to see your profile.
The above package's prices are for a 12 months membership. If you go monthly expect to pay 3 times more.
–
–
Khmer Friendly is a new dating site that has the potential for growth, but at the moment is lacking user activities.
I tried to contact a few girls from Phnom Penh, but I was unsuccessful in doing so.
Maybe I'm not handsome enough or they don't use this platform often.
The platform is free to use. Probably because isn't so popular.
–
–
Badoo isn't a dating site but a social network, it's a kinda of Facebook where people hang around to meet friends.
Once you reach Cambodia, you can download this application on your smartphone and search for girls nearby.
Keep in mind that most girls on Badoo are looking for friends, not a relationship or get laid.
If you're planning to stay a few months in Cambodia, Badoo is a good tool to meet girls as friends and slowly escalate to something more.
However, when visiting the country for a vacation, this application isn't going to get you laid.
The functions are good for a free member, you can send text messages to a small number of people every day. Paid members can get access to more profiles.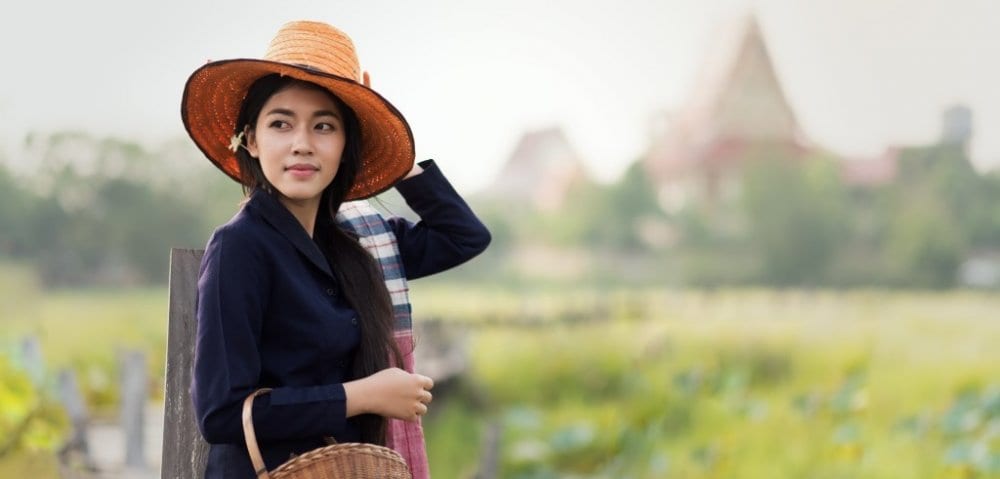 My Thoughts About Cambodian Dating Sites
For those of you familiar with this website, you already know that I'm a fan of online dating – It's easy, manageable and the results are excellent.
You can handpick the girls most suitable to your taste while building trust and attraction which are the pillars of any relationship.
Building a relationship with local girls ahead of your trip is a smart way to get things going for you fast without wasting holiday time.
Between the 3 options proposed above, Asian Dating is the way to go if you want to get access a wide pool of Cambodian girls.
How to Use Dating Sites 
After years of using online dating sites to meet girls in Asia, I learned the best practices to get the hottest girls and allowed me to sleep with more than 100 girls.
If you would like to use my same techniques, just check out my Ultimate Guide to Online Dating.
You'll learn tips and trick to make your profile irresistible while attracting the right type of girls that best suit you.
No second guessing about your profile photos, interest and whatever information that can make or break your success to date Cambodian girls.
A simple step by step guide to get your dream girl (8-10s) eager to meet you.
I wish you all the best looking for your dream Khmer. There are so many beautiful girls out there waiting to please you.
RELATED ARTICLES