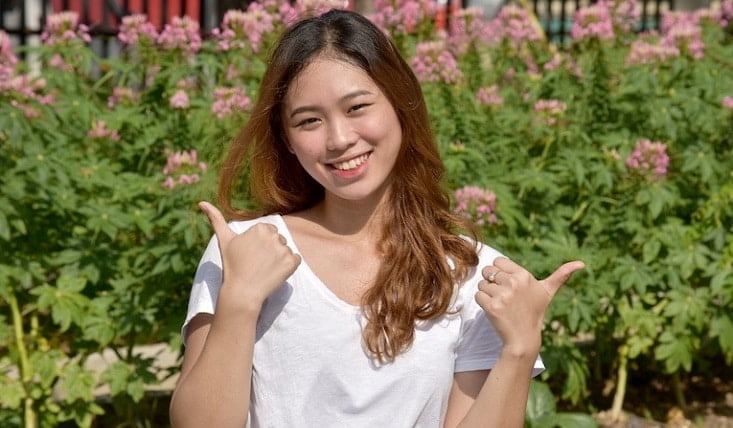 3 Best Dating Sites To Contact Filipino Girls Online
I had a hard time figuring out where to meet quality girls online.
Some websites were spammy, others had ladyboys pretending to be girls, or I would waste hours chatting only to be asked to: "Send me money".
I felt frustrated and hopeless.
However, over the years, I've identified the best dating sites to meet Filipino girls online whenever I'm looking for a girlfriend experience or just a nightstand.
The old days when the only option to meet girls was in bars and clubs, it's long gone.
Today, thanks to the spread of cheap internet, there is a whole new world online. There are Filipino girls looking for a holiday of fun, long-term relationships, or even marriage.
But not all Filipino dating sites are equal, some are better for older men looking for companionship, other for young guys looking for a girlfriend experience.
That's why I'm reviewing the 3 best Filipino dating sites, so you can get a better idea where start looking for your dream Filipina.
–
Filipino Cupid
–
Filipino Cupid is by far the biggest online dating site in the Philippines, and in that regard in Asia. There are a lot of girls at any time of the day and night.
Don't be surprised to see more than five thousand members in the chat. Yeap, that's is like a small town or 6 large nightclubs combined.
In my opinion, this site is so popular because it's FREE to join for girls looking to meet foreign men.
Remember, quality Filipino girls don't go out often, and when they do, don't visit popular nightclubs or venues patronize by foreigners. A bit because they are shy, and a bit because they are scared.
I mostly use this site to meet Filipino girls before planning my trips to the Philippines.
The reason is simple: young and quality girls.
There are many university and office girls in their 20s. Yet, there are girls of any age so when you fancy an older one, the selection is plentiful.
Keep in mind Filipino girls dislike any display of bad temper or impatience. Keep calm during your conversation.
This website is own by CupidMedia Group, an Australian company with many years of experience in dating sites. It's easy to use, professional run, excellent scam detection system and great value for money.
They have got a translation service with their gold package (US$24.99 per month) that can be handy if your English isn't so great.
For higher search rankings and video messaging capability go platinum for US$39.99, it's well worth it.
–
Pina Love
–
Pina Love is the second biggest dating website in the Philippines. That said, there are more girls online then you can handle.
The concept is simple; sign up, create your profile, and you can send a message every ten minutes for FREE. This site is the easiest to get started of all the three, and the navigation is smooth.
However, Pina Love is less strict than Filipino Cupid in managing scammers but still at an acceptable level.
First timer on Filipino dating sites? Then I recommend Filipino Cupid till you get a good eye for fake profiles.
You can meet girls of all the ages, from the "inexperienced" farm fresh girl to the more settle down lady in her 40s.
For unlimited messages and chat options, a monthly fee starting at US$24.95 per month.
–
Filipino Kisses
–
A new website from Europe, which is trying hard to get noticed. It's intimate as the community is small. There are around 150 members online at any time, 80% from the Philippines and the rest from other parts of the world.
What I like the most about this site is the "galleries function" which shows all the new members and allows you to choose either women or ladyboys. Very versatile indeed.
The membership is a flat rate of 23 EURO per month with unlimited video chat and messages plus translation service.
My Thoughts About Filipino Dating Sites
Filipino girls are internet savvy and well-rounded around conversations in English.
When I visited Angeles City in the Philippines for the first time, I was shocked to see a PC sitting in a two rooms apartment. The three girls living there had nothing besides a thin mattress where to sleep, but they had the internet to chat with their boyfriends abroad.
Filipino dating sites are crowded with genuine girls looking for like-minded foreign men. It's definitely the fastest and easiest way to meet Filipino girls.
I often travel to the Philippine to meet local girls because in my opinion is one of the best Asian countries to have a good time.
If you're looking for a girlfriend experience, there are 3 good reasons why you should visit the Philippines.
Over the years, not only I had a great time traveling around the Philippines, but I've met wonderful women that truly gave their best to satisfy my needs as a man.
Well, my friend, I hope you feel ready to meet your dream girl in the Philippines… There are so many out there.
RELATED ARTICLES