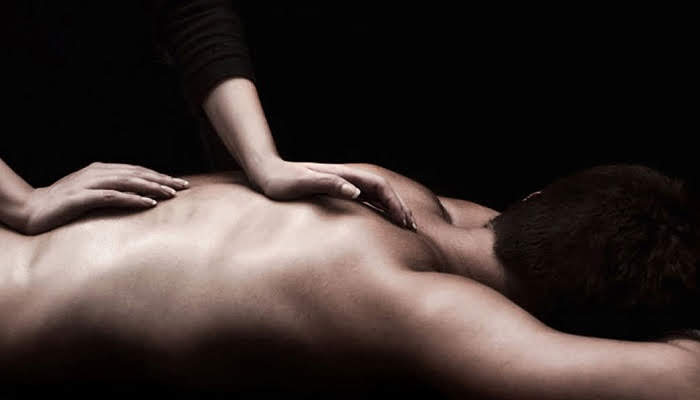 Happy Ending Massage In Bangkok
Are you looking for an erotic massage parlor in Bangkok that offers happy endings? If your answer is yes, you're in the right place.
It isn't hard to find an erotic massage parlor, but it's challenging to get a quality special massage. I had my fair amount of disappointments along the way while searching for those "happy" places.
For example, the massage girls working down Sukhumvit – Soi 23, are young and good looking. But during the massage, it's shocking to learn that they don't offer any happy endings besides an HJ (handjob).
However, there are a handful of quality dirty massage parlors that are known only by the expatriate community. And like any good service, you get to pay a premium price.
But don't worry if you're on a budget, besides revealing the best Bangkok parlor offering happy endings, I'm going to tell you how I get private massages in my room at a fraction of cost.
That way, you can get two ladies for the same price as a masseur in a "happy" massage parlor…
3 Best Bangkok Parlors Offering Happy Endings 
One of the most known erotic massage parlor is…

1. Analisa Massage
This parlor is a hidden gem in Sukhumvit Soi 22.
They offer tantric massages and give skillful handjobs. Their specialty is the 4 hands tantra massage priced at 4.200 baht. The exciting part is the massage table has a hole at the penis level, so when you get hard, the girls can milk you.
The downside is the girls aren't so attractive and tend to be closer to their 30s than 20s. Also, you get only a covered blow job.
If you need something more than HJ and BJ, then…

2. Poseidon Entertainment Complex
This is a soapy massage that offers body to body massage and happy ending all inclusive in the price.
Many types of girls are available, even side liners (university girls working part-time). Prices range from 2.200 baht to 10.000 baht.
I know it's pretty expensive, for the same amount of money, you can get two freelancers for all night, not only 90 minutes. Parlors that offer happy endings in Bangkok are expensive.
If you want to get a special massage by a hot girl and get her candy, there are better options which I'm going to reveal at the end of this guide.
Anyway, I've to admit their massage service is pretty good and the girls look good.
At last…

3. Dream Heaven Massage
In this parlor, they offer Nuru massage. It's like a soapy massage but instead of using soap and water for the body to body rub, Nuru oil is applied.
Meaning this erotic massage is more slippery, warm and wet, which is why it is a lot of fun.
When you walk in the reception, the mamasang line up all the girls available, pick one or two, and choose your room. The Jacuzzi rooms are pretty cool.
Don't rush to pick a girl, take your time. The best way is to let her choose you, that way is more probable she is going to give you a good time.
The damage is 2.500 baht for 90 minutes.
A Cheaper Alternative To Happy Massage Parlors
If you want a massage and don't mind getting an amateur girl, you can engage the services of a freelancer for 1.300 baht. You can get a dirty massage plus all the extra directly in your hotel's room.
No need to pay crazy money… Or to bother to take a taxi… Or wasting time in useless shenanigans.
What can beat a happy ending massage from an innocent cute girl?
Probably getting an erotic massage from two cute innocent girls for the same price of a masseur n an erotic massage parlor. And you aren't dealing with hard hookers, but everyday girls that need extra money 😉
You can find Bangkok girls online that are into "pay for play" activities. Yes, not only they visit and massage you, but they offer all the extras. It's like a girlfriend kind of experience, not a mechanic hooker trying to hurry up things.
While I was staying in Bangkok, I made a deal with a local girl who met on a dating site. The deal was a massage two times per week.
At first, she was shy and embarrassed, but over the weeks she got used to the body to body massage fully naked. I still remember her small ass, watering mouth and a big smile.
She was an eager girl willing to please and learning new things. I'm so grateful for that experience and happy memories.
Erotic Massages In Bangkok For Everyone
In conclusion, you can get a happy massage in Bangkok even when on budget. If you can't afford the erotic massage parlors, now you know what to do.
Why spend more money when you can get a better experience directly to your step door?
If you are really into massage and sex, you are better off recruiting a girl online at a fraction of the cost. Not only it's cheaper, but there are some real hotties out there.
I wish you many "happy moments" in Bangkok.
RELATED ARTICLES