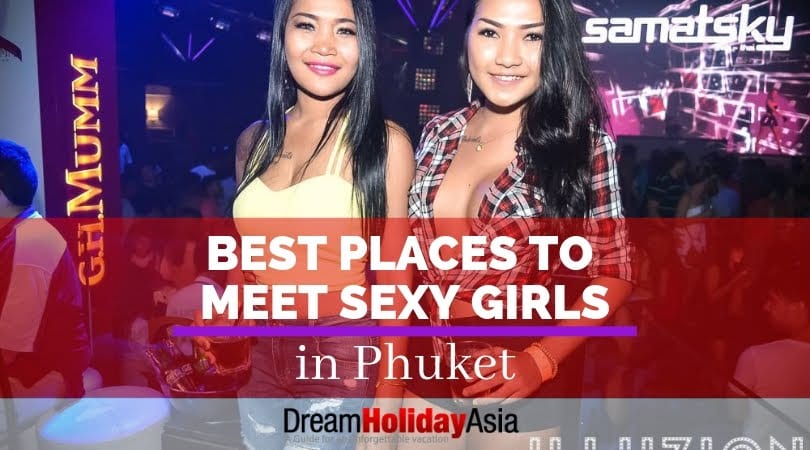 Best Places To Meet Sexy Phuket Girls & Prices
If you are a single guy visiting the city, you probably want to know where you can find girls in Phuket who are up for sex.
That's what this guide is all about.
Phuket is an island with the most popular beaches in Thailand. Families, guys and girls from around the world troop into the island.
The many beaches on Bang Tao are great spots to chill during the day and to pick up European and Thai girls.
However, most Thai babes don't like to get tanned under the sun, so you better go out at night or meet them online.
If paying for sex isn't your thing, you can hook up with regular girls around the island.
That brings us to the first way to meet Phuket girls:

1. Online
As said earlier, online is where you can meet regular Thai girls in Phuket… And you don't need to pay them for sex like the bar girls or freelancers in the clubs.
The only thing you pay for is for the date out with the girl at a restaurant or mall. That's is also to be a gentleman.
Most girls online are usually from Phuket Town which is the capital city with many malls, restaurants, and attractions. Meaning that she can be your personal tour guide with benefits.
Be that as it may, this is the easiest way to meet genuine girls in Phuket. But it doesn't mean you won't come across hookers and ladyboys.
The advantage to hook up with girls online is that you can know each other and build that essential sexual attraction way before you land in Phuket.
In other words, once you set foot in Phuket you have already a list of local girls hot for action.
RELATED: 3 Best Sites To Meet Thai Girls Online

2. Nightclubs
There are lots of nightclubs where you can party, feed your eyes with sexy girls and get laid in Phuket.
Like you already know, most of them are on Patong Beach.
Most girls are hookers freelancing, but there Thai girls that have day jobs and just want to let loose at night.
Some clubs have an entry fee of 200-400 baht with one drink included.
Hookers freelancing in the clubs want 1.000-1500 baht for a short time or 1.500-2.000 for all night.
The best nightclubs to pick up girls for sex in Phuket are:
3. Girly Bars
There are quite a number of girly bars in Phuket filled with sexy bar girls…
Of course, most of them are located on Bangla Road.
There are two types of pick up bars in Phuket:
Beer Bars – Open-air bars where you can hook up with bar girls happy to drink with you and have sex for a price.
Go Go Bars – Closed bars with seductive dancers wearing lingerie or slutty uniforms on stage. The girls often strip to their bare tits and some perform sex shows.
In Tiger Night Club complex alone, there are more than 20 bars with 100s of hot girls that make the Go-Go bars never boring.
There are other Go-Go bars in Prachanukhro Road and Patong Beer Bar Complex but with a more laid-back atmosphere.
Lady drinks cost about 180 baht. For sex, gogo girl prices range from 2000 baht for short-time to 5000 baht for all night.
If you are on a budget, visit the beer bars where lady drinks are only 130 baht and the girl prices start at 1500 baht.

4. Karaoke In Phuket
Karaoke bars are great if you are a group of friends that wants to have fun by singing, drinking and playing with sexy girls.
It isn't unusual to get the girls singing for you – naked!
The only downside is that karaoke girl prices are usually quite steep – expect to shell out from 2.500 baht to 5000 baht at a pop.
These are two of the best KTVs in Phuket:
5. Happy Ending Massage
Besides going to the beach during the day, you can opt for an erotic massage in the many shops offering happy ending massages.
The best locations are:
Rat U Thit road
Bangla road
Sawatdirak road
Phang Muang Sai road
You can just walk in those streets and soon enough, some sexy massage girl is going to pull you in the shop.
You can easily spot the erotic parlors that offer happy ending massage from the traditional Thai massage places by the way the girls act…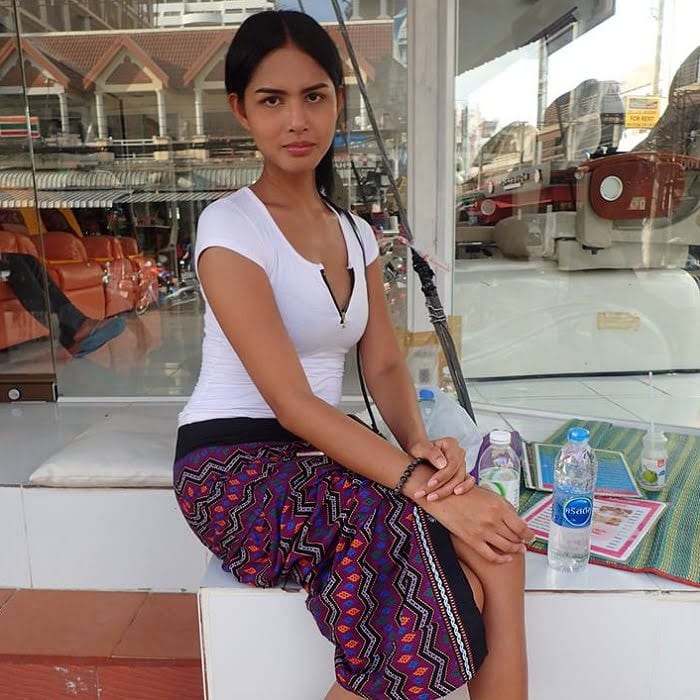 They look hot, speak things like "sexy man I take care you" and stop you in the street. They are going to make you happy 🙂
Expect a rather basic oil massage, but you are going to get a lot of pleasure in the end – you can have an HJ, BJ, or sex.
On top of the standard massage price of 200-400 baht, pay 500 baht for HJ, 1.000 baht for a BJ or 1.300-1.500 baht for sex.
By now you should know that most tourists don't come here only for the beaches, but to get laid.
The reasons are simple: beautiful girls and easiness to have sex.
For that matter, Phuket is similar in many ways to Pattaya but not exactly the same.
If you would like to learn more, you can check out my comparison review: Phuket vs Pattaya.
RELATED ARTICLES