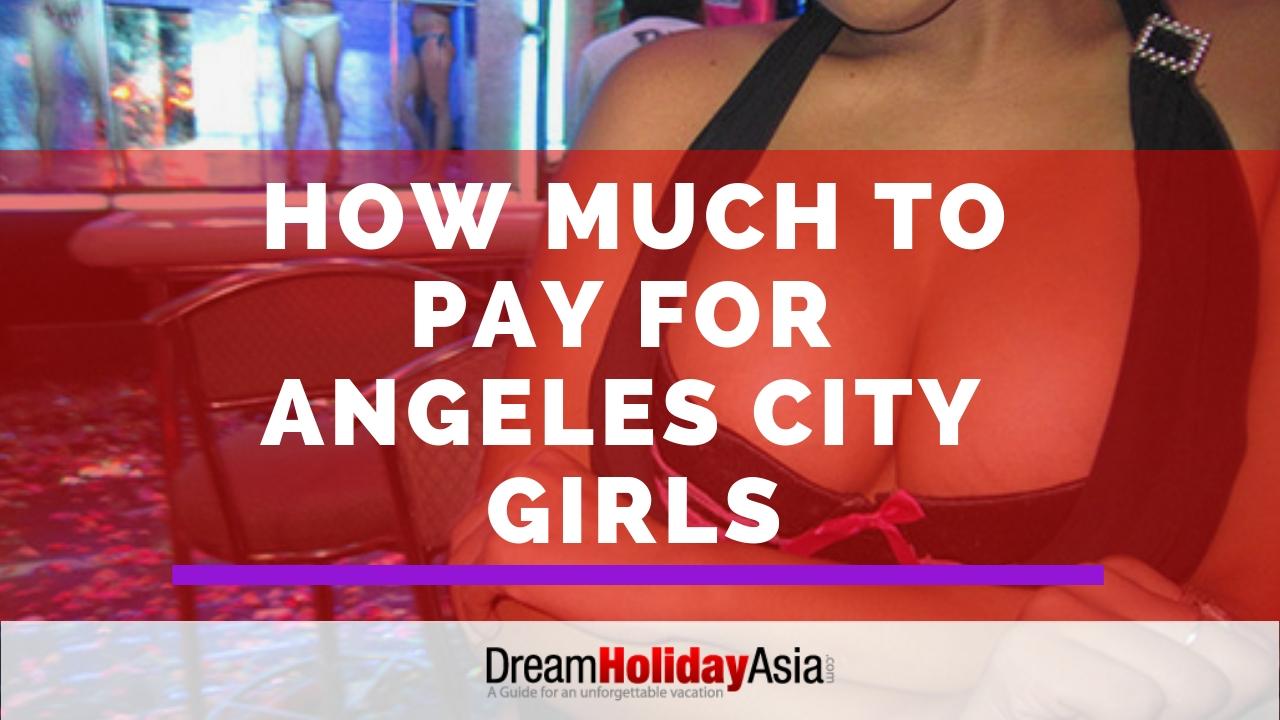 How Much To Pay For Girls In Angeles City
Angeles City Is a Pay for Play Destination

If you have some money in your pocket, getting laid in Angeles is about as difficult as finding oil in Saudi Arabia
There are thousands of girls in Angeles City eager to please you for some cash. But there are also many girls ready to scam you. That is the true nature of pay for play destinations.
To make things more complicated, the price varies depending on where you pick up a girl. Some places have fixed prices, others you can bargain the price directly with the girls.
Today, I'm going to navigate you throughout each venue where to meet girls, with relative standard prices and tips to get a fair value out of Angeles City girls.
After reading this guide, you should not fear more to get ripped off in Angeles.
Let's start with…
Bikini Bars
Those bars have girls dancing on a stage, wearing most of the time a bikini.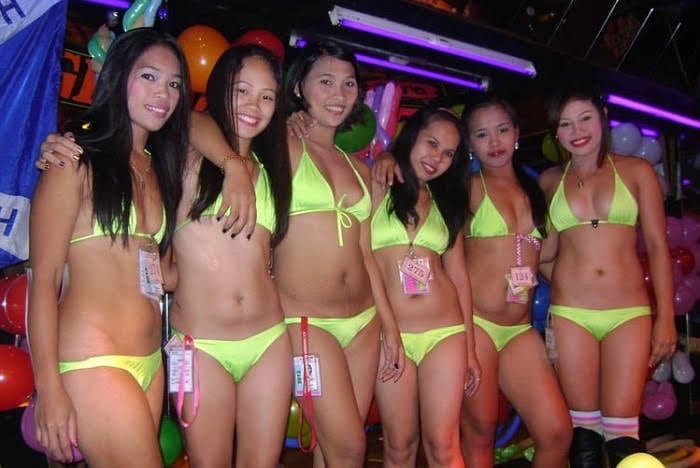 In Thailand, this type of bar is referred to as GoGo Bar.
The most popular Angeles City bars are located on Field Avenue (Walking Street) and Perimeter Road.
The good thing about going to a bikini bar to pick up girls is the fix price structure.
Each girl has a tag price for her category, so you know exactly how much is going to cost you.
The different type of girls in bikini bars are:
• Cherry Girls
Usually teenagers but sometime in their early 20s, those girls are virgin. They wear a pink card with a "V sign" certifying their cherry staus.
If you would like a cherry girl, you have to deal with mamasang directly. The price range is about 25.000 – 50.000 Pesos.
• Models
The prettiest and most expensive dancers in the bar.
In bars patronized by Westerner, the price is around 3.500 Pesos. Instead, in bars where there are Asian customers, the price is 3.500 – 5.000 Pesos.
Of course, the top of the cream girls are in those bars managed by Koreans.
• Dancers
Ordinary dancers are the majority of girls dancing on the stage.
Their price is 2.000 – 3.000 Pesos depending on the type of bar and location. The bars in Perimeter road are cheaper than the one in Field Avenue.
• Waitress
Not all the bikini bars let their waitresses be bar fined, but most do.
The standard rate is 2.000 – 2.500 Pesos.
Night clubs
The most popular nightclub in Angeles City to pick up girls is High Society. Most of the girls in there are freelancers ready to go with you for a price.
Average girls are happy to go for 1.500 Pesos but young and hot spinners start at 2.000 Pesos.
However, don't pay more than 3.000 Pesos, unless she is a real "sex bomb".
The good thing about picking up freelancers in nightclubs is that you don't need to pay a bar fine as in bikini bars. Furthermore, they are going to stay with you until morning.
On the other hand, drinks are expensive, especially if you get a bottle of Jack Daniel's (15.000 Pesos in High Society).
Having said that, if you want to get a HOT girl, be ready to shell out serious money in drinks. Those type of girls loves to party at your expenses.
In conclusion, you are going to save money if you are content with average girls, but spending big for the hottest one.
On The Street
Walking down Field Avenue, you can meet countless girls. Any girl that you see, it's hot for action and money.
The problem is to identify who is who.
If you stop a girl in the street, she might be a bikini bar girl having a day off… Or a freelancer just going home after a night in the nightclub… Or a street hooker is looking for customers.
You never know who you are dealing with; that's why it is hard to give a price tag to street girls.
For example, if you meet a top spinner from a bikini bar, she isn't going with you for less than 2.500 Pesos.
However, a street hooker might ask you the same price trying to cash big at your expenses.
Generally speaking, street hooker's rates are between 1.000 to 1.500 Pesos.
If it's late at night and most venues are closed down, you can bargain down the price below 1.000 Pesos.
Dating Sites
Girls have a smartphone and can access easily to dating site applications.
When you see bar girls on the phone in Angeles City, they are chatting with guys.
The interesting thing about dating sites is that you can find either "business women" and "regular girls".
Businesswomen want the usual 1.000 – 1.500 Pesos like any other freelancers.
The good thing is that they come straight to your room… You don't need to entertain them by spending money on drinks and dinners.
Regular girls don't want your money but your love. Besides paying for a coffee or some food like any girlfriend, they are free to fuck.
When searching for Angeles City girls in Filipino Cupid, in the search select Philipinnes, then Pampanga (it's the state) then Angeles.
RELATED: 3 Best Dating Site to Meet Filipino Girls Online
Short Time Bars
Also known as blow job bars, short time bars are family illegal businesses where you can meet farm fresh girls (just arrived from the countryside).
However, the "senior girls" have accumulated extensive experience in giving head jobs. That's how this type of bars got their nickname.
They don't offer only BJ, but full service as well. What differentiates this establishment from other bars, you get serviced on the premises.
They aren't the most attractive bars, having basic furniture and seedy rooms, but the experience is unique.
There are a few bars at the end of Raymond Street and on Santos Street behind Swiss Chalet Hotel.
The prices are:
BJ 600 Pesos
Full service 800 Pesos
Keep in mind that short time bars are illegal so the girls don't get checked up for STD.
3 Main Factors That Influence Angeles City Girl's Prices
In conclusion, where you meet a girl is going to affect the rate.
When visiting establishments like Bikini and short-time bars, the price structure is fixed. In other words, you can't bargain the price but just pay up.
Instead, any other places where you deal with the girls directly, there are many factors which influence the price.
As you might have already noticed, those factors are:
Regarding "location", you know for example that if you meet a girl in a nightclub, her rate is generally between 1.000 – 2.000 Pesos.
The next one is "type of girl".
If she is HOT, her price would be on the higher end. If she is just an average girl, her rate will be lower.
The last one is "time".
To continue with the nightclub example, when you pick up a girl early in the night, she is going to cost you more than a freelancer met when the party is over.
Keep in mind those 3 factors and the standard rates when dealing with Angeles City girls if you want to get a fair deal.
In conclusion, what you are paying for girls in Angeles City depends on many factors, the least of which is your look or personality.
As I said earlier, since the arrival of the internet and cheap smartphones, you don't need necessarily to pay girls for sex. A meal or a coffee with a cake for 400 pesos would make most girls get you laid without paying for the sex.
Here you can be yourself, you can pay what you want for girls and have a great time. This is why Angeles City is considered the "sex capital of the Philippines".
RELATED ARTICLES