Taipei Sex Guide For Single Men
If you would like to visit Taipei and want to know how to find girls and get laid, this guide is your resource.
Taipei is a beautiful city with many things to do and visit, but rarely you hear about its red-light districts or the horny girls of Taipei.
But don't expect to be welcome in any venues, it isn't uncommon to get turned away from doormen in certain places. That is annoying and demotivating. That's the reason why you should know where to hang out.
I'm going to show you all the good things this city offer for a single man because you should enjoy the places and beautiful women in Taipei… Instead of worrying about where to go, what do and most importantly how to do it.
This guide focus on the P4P scene (Pay for Play scene). If you want to meet and date quality Taiwanese girls, then get on a popular dating site in Taiwan instead.
This Taipei Sex Guide was last updated on 24 December 2019
***
Contents
Click a link to skip to that section. Don't skip any sections!
***
Intro to Prostitution in Taipei
General information about Taipei sex tourism
Where to Find Sex in Taipei
An overview of the best places and ways to get laid
How to Meet Taipei Girls Online
The best way to hook up and get laid with Taipei girls
Typical Sex Price in Taipei
General prices to get laid in Taipei
How to Get a Holiday Girlfriend in Taipei
How to meet and date Taipei women during your vacation
–
Intro To Prostitution In Taipei
Taipei sex industry is concealed from the public eyes but it's abundant in certain areas of the city.
Most sexual activities take place in two red-light districts in Taipei: Linsen and the old Monga red light district in Wanhua…
Linsen red light area is the most popular and conveniently located near Taipei Main Station. The first impression might seem a rough place to walk at night, but it's safe.
The sex trade in the district is mostly massage parlors and lounges serviced by hostesses. The funny thing is how they call those brothels in Taiwanese: A-gong diam (阿公店), meaning "shops for grandfather". That is a smack in the face for any men who can understand Taiwanese 🙂
Taipei red light districts are vibrant places to walk around, eat local street food, and get laid. Most prostitutes are from China and Vietnam, but you can also find Taiwanese girls…
In both Linsen and the old Monga red light district, some sex worker tries to pull customers into their lounges by offering discounted rates. The result is most times customers get overcharges and threaten if they don't pay.
Yes, Taipei prostitution can be rough and dangerous if you don't pay attention to the alarm bells. Pushy prostitutes are always trouble.
You don't need to visit a red light are if you want to have sex in Taipei. Brothels are a thing of the past, everything is online now.
You can find independent escorts marketing themselves with prices from NT$1,500 to NT$3,000 per hour. Some have their own incalls and some require you to secure the room cost yourself.
But you don't have to pay for sex at all if you want to get laid in Taipei. There is plenty of Taiwanese girls craving to meet a foreign man. Later in this guide, I'm going to show you how to meet horny girls in Taipei that want simply to hookup.
What About Girls & Sex In Taipei?
Three words to describe Taipei women: not as easy, sophisticated, sexy.
Not as easy as other Asian nationalities (Filipinas and Thais)… Most girls hold degrees and professional jobs… They know how to dress and impress.
Ha! Taipei girls are quite shy too, so they aren't the easiest Asian ladies to hook up with. But after a few drinks, they loosen up and don't mind to talk to strangers and even have a one night stand.
There are girls out at night that visit nightclubs popular among foreigners just to get laid. But they aren't the best looking ladies and many have severe problems like drug addiction or mental illness.
If you go out on Wednesday night (ladies night), it isn't uncommon to make out in the club with a drunk student. But it's much harder to get her away from the group. They refuse to leave early to get back to your room.
After all, women in Taipei come from what is still a relatively traditional culture. They are feminine, sweet, and look after their bodies. Hardly can be seen any fat lady here. They are nearly all slim but have a reasonable body shape…
Their best body part is the legs, long, well-shaped, and smooth to the touch.
Unlike Tokyo and Seoul where most women aren't interested to meet a foreign man, women in Taipei are up for it. Not really for marriage like in the Philippines, but for fun.
A lot of Taiwanese girls do like foreign guys, but there aren't many in the country. In economic terms,
the demand for foreign men outstrips the supply. Meaning girls in Taipei crave for your attention.
But if you want to hook up in Taipei, stay away from conservative girls. Those girls won't be on a hookup site, and they definitely won't be in the clubs.
Where you meet the girls makes the difference between getting laid or not… And this brings us to the next chapter…
Where to Find Sex in Taipei
The best places to find girls and have sex in Taipei are:

1. Online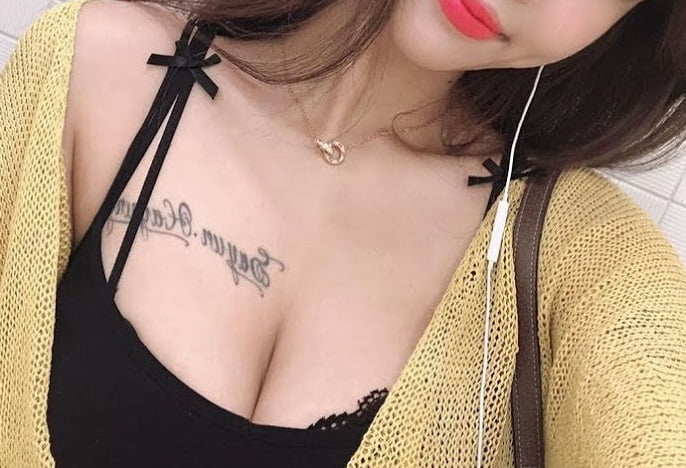 Using sites and apps to meet girls in Taipei is the way to go for foreign men who visit the city for the first time.
Taiwanese ladies use popular sites like Asian Dating to meet foreign men. Some are interested in casual datings while others want to find a foreign boyfriend.
If you are into threesome and swinging activities, Asian Match Mate is the place online where singles and couples in Taipei hook up.

2. Erotic Massage
Straight to the point, erotic massage shops in Taipei offer sexual services. Often they have "spa" or "sauna" in their names, but they are fronts of brothels.
The most popular are:
The shop is lovely and well maintained. They offer two types of massage: traditional Thai or oil massage. Opt for oil massage at 1.500 Taiwan Dollars and pay extra for when the masseuse offers a happy ending, No BJ, no sex, no English (used google translate). Only handjob.
It's a large sauna complex for men that has a hidden passage leading to rooms where a massage and sex are offered for 4.000 Taiwan Dollars. You are also free to wander around and use other amenities such as the bath, saunas, and steam room.
Also called Private X, this sauna offers similar services and prices of Caserworld Sauna. Maybe a sister company?

3. Hostess Bars
Hostess clubs are fairly standard in both Linsen and the old Monga red light district.
It's one of the most popular weekend activities for Asian men. They book a private room where they sing, eat, and drink with attractive women.
The are several services offered depending on the girl you pick. Some girls might go topless, others fully naked. Usually, sex isn't on the menu, but it can be negotiated privately with the girls.
The most popular KTVs are Golden Jaguar and High Pie. If you don't speak some Chinese Mandarin, hostess bars might be boring for you.

4. Nightclubs & Pick Up Bars
Taipei nightlife is one of the worst in Asia because it seems only a defined group of people go out to party regularly. That's the reason why most clubs open only a few days per week.
Taipei nightlife doesn't have much prostitution, hardly you can meet any freelancers. Nightclubs and bars aren't good places for paid sex.
Party girls out at night are friendly but expect you to be confident when approaching. Yes, they are going to test you hard if you can hold up to their expectation.
The best nightclubs and pick up bars in Taipei are:
• Frank Bar
It's the best pick up bar in Taipei. It's also a great night spot to take your date.
• Kor Lounge/Bar
It's a high-end lounge bar with plenty of hot girls. Dress sharp if you want to pick up girls.
• Triangle Club
A small club that hosts international DJs most weekends. Don't miss out Wednesdays ladies night, many horny students.
• Wave Club
It's a big and busy club with sexy dancers. If you want to attract girls, you have to book a table.
• Klash Club
It's a hip hop club with a young crowd. Busy on the weekend.
P.S. For senior men that don't mind low girl's standards but want to get laid quite easily, Carnegie and Brass Monkey are the nightlife places Taiwanese girls go to hunt foreign men.

5. Escorts
There are many escorts in Taipei. You can find foreign escorts as well as locals promoting their services in escort directories.
They are the most expensive way to get laid, particularly suitable for men who don't have the time to meet girls in other ways.
6. Street Hookers
Street walkers aren't so popular in Taipei, but you can find some ladies in the red light districts. Street prostitutes are old, not so attractive, and you never know their health condition.

7. Strip Clubs
There aren't any formal strip clubs in Taipei, but that doesn't mean you can't get a striptease.
Strippers are usually hired and perform in KTV rooms and also motel parties. But you need to have a local connection if you want to be informed.
If this is your thing, the best way is to make some horny Taiwanese friends – without them, you're screwed.
How To Meet Taipei Girls Online
In general, Taipei girls are shy if not drunk. It isn't easy to talk to them and don't expect them to approach you. They are conservative, and they expect you to make the first move.
The easiest way is to contact girls on a popular dating site. Ladies in Taipei seem more open and comfortable when they chat with you online. It's easier to get a date and to get laid.
A site that works very well at the moment is Asian Kisses. There are more Taiwanese women than men on this site… That is an advantage for you.
If you want to score, use photos that make you look like you have a well-paid job. It's an essential factor for girls in Taipei.
Then write about your self and don't forget to add some Taiwanese language to your headline: 我的名字是 (My name is).
Don't forget to verify your profile and upgrade the membership. By upgrading to premium, you get more attention and response from the girls.
Contact the girls, guide the conversation with questions, and meet up when in Taipei.
Typical Sex Price in Taipei
When a business sells sex, it has fixed prices and a menu of sexual services. While sexual services are standard, the price varies from place to place.
It means that you get the same blow job experience either you visit a spa or a karaoke bar, but the prices aren't the same.
Here a list of prices in different places so you get an idea how much you should pay:
Hostess bars prices vary to the type of girls you pick. The most beautiful girls ask for more money than uglier or older girls. Prices range from $3k NT to up $15k NT.
Erotic massage parlor price starts at $2k NT for a handjob up to $4k NT for full service.
Escorts prices in Taipei are standard, and the most expensive sexual service. Most girls demand $6k NT per hour.
Hookup sites are the cheapest option to get laid in Taipei. Plenty of ladies eager to hook up with a foreign man on Seeking Arrangement.
If paying for sex isn't your thing, get a vacation girlfriend in Taipei…
How To Get An Holiday Girlfriend In Taipei
If you would like to find a Taiwanese girlfriend for a short or long term relationship, I'm going to show you how to get one.
Ladies in Taipei dream to meet a foreign man to hang out together, caring you, and be your girlfriend. They are feminine, sweet, and know how to please.
Just imagine enjoying your time with an attractive, young, and horny woman in Taipei…
It's a much better option than walking around the red light districts throwing money on hookers and alcohol. There are so many girls dreaming of meeting a foreign man, that it doesn't make any sense to search for prostitutes.
Before your trip to Taipei, you can talk to her and learn about each other. Things like favorite food, hobbies, and personal sexual preferences.
Think to be at home chatting with this gorgeous lady in Taipei waiting for the day to meet. She wants you, and you want to feel her so badly. What is going to happen once you meet in Taipei?
And this is only one benefit… Experience a different culture and try new things are all side effects of having a vacation girlfriend.
While Tinder and nightlife yield a fair amount of opportunities to meet Taiwan chicks, I wouldn't bet on these girls being great material for a girlfriend.
If you want to meet a girlfriend in Taipei, the best way is to use a popular site like Asian Dating. There are plenty of Taiwanese women who dream of a foreign boyfriend.
To get rolling, write a profile with your view about life and what you are looking for in a woman. Upload your best photos somewhat presentable.
Verify your profile and upgrade the membership as it helps to get more attention and replies from the girls. Get a few conversations going, built a list of potential girlfriend, and meet them once in Taipei.
That's the end of this Taipei sex guide. Enjoy the city and the girls!
RELATED ARTICLES