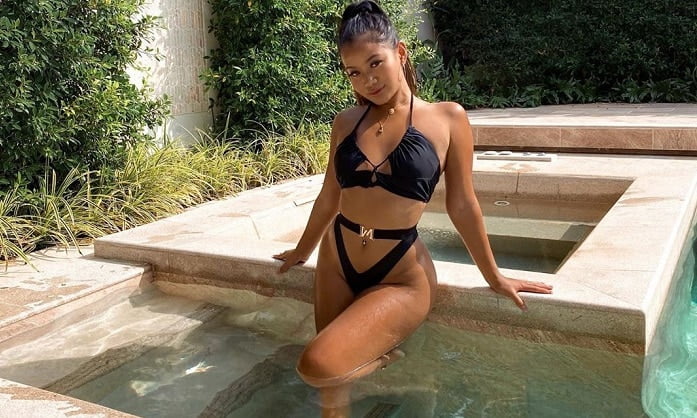 How To Rent A Holiday Girlfriend In Bali
If you are planning a holiday in Bali or simply you want to move here, you might be wondering how to get a Balinese girlfriend. The easiest way is to rent one.
Men usually reject the idea to rent a girl or to give money for companionship. Their reasoning is only whores accept financial compensation in a relationship.
In reality, the best way to have a mutually beneficial relationship without drama is to pay for it upfront. In this manner, you can set clear expectations.
For an Indonesian woman, first comes the stability and then all the rest. Meaning you can get love and attention from your girlfriend in Bali, but first, you need to provide stability… And stability means a constant flow of money.
Money is their primary motive and they'll do anything for it. She can provide companionship, offer intimate moments and help you to navigate the local culture. But the best part is girls here don't mind to be with mature man 10-30 years older.
In this article, I explain how to find a girlfriend in Bali right away. I also break down the costs for short and long term relationships to help you budget your adventure.
How Much Is A Bali Girl?
It depends on the type of relationship. Short or long term?
When you want a girl for a few hours or a night, what you really want is only sex.
The best option is to pick up working girls in nightclubs. You pay for the drinks and the girl for her time. An average cost is between $60-120 US per night depending on your party habits. If you keep her for a few days, $40 US per day is reasonable.
A Balinese girlfriend for a long term relationship would cost you $200-1.200 US per month. It's a good deal considering you get all the benefits of a girlfriend like intimacy, but without the downsides like drama and nagging.
In reality, after you take into consideration she does the cleaning, cooking, and be your lover, the net cost is next to nothing.
Where To Find Bali Girls For Rent
The place where you scout for girls is extremely important.
For example, in the red light areas is impossible to find a quality girlfriend for a long term relationship. But it's an option if you want to rent a girl for the night.
Hire Girls For A Short Time
It's possible to hire a girl in Bali by the hours or nights. This island a popular sex tourism destination with plenty of girls for sex. The most common type of prostitution is the nightlife girls working in bars and nightclubs.
You simply approach them, have a good time together, and offer a deal for sex. If you like her, you can hire her for a few days. It's the simplest form of holiday girlfriend in Bali.
Don't forget she is a working girl, and you should use protection to avoid sexual diseases.
Long Term Rental
If you want a Bali girlfriend for a few days, weeks or several months, it's worth considering a non-working girl. The benefits are safer sex, someone to cook for you healthy food, she keeps your place clean and the financial cost is less.
There are plenty of civilian girls dreaming to meet a foreign man that its virtually impossible to stay single in Bali for too long. It 's a matter of finding the right lady for you and knowing how to go about it.
The cheapest way to rent girls in Bali is to use a dating site like Indonesia Cupid. Look for profiles like these:
Those young girls aren't looking for a husband, but a boyfriend and hopefully some extra income. It's obvious by their age and interests.
If the girl likes you enough to show up for a date, you can do her without pay. Of course, if you see her regularly, then she expects to be given an allowance as a girlfriend. But with a dating roster, you've solved that problem.
In case you want an intelligent and young girl maybe 20-30 years your junior, there aren't any introduction services in Bali. But there is a popular arrangement site that helps you get in contact with beautiful and smart ladies.
Girls on arrangement sites know their worth and expect compensation. But you get excellent value for your money: a young and beautiful girl eager to please and that know how to treat a gentleman.
Best & Worst Bali Girls For Sponsorship
The best girls to sponsor in Bali are young ladies working in the hospitality industry or mature single women. The worst girls to rent are the ones out at night.
Young girls that arrive in Bali to work are innocent and sweet. They aren't spoiled financially and grateful for small things in life. You can expect loyalty, dedication and be looked after.
However, you might lack a connection due to the large age gap. In this case, a mature lady in her 30s or 40s might suite you best. There are plenty of single mothers and divorced women that need friendship.
So in short, young girls that just moved in Bali or mature ladies are excellent sponsorship material.
You want to steer clear from nightlife girls that have all sorts of bad habits like drugs and alcohol. They are liers and unfaithful, not suitable for a relationship.
RELATED ARTICLES