Bali Sex Guide For Single Men
–
If you're looking for the best ways to get laid in Bali and want to know the best places where to find sexy girls hot for action, this guide has all the info you need.
You should enjoy your trip to Bali, instead of worrying about where to go, what to do and most importantly how to do it.
I'm going to cover all the things you need to know to experience the ultimate Bali sex vacation, either you are single or a couple.
So, if you're serious about having sex in Bali every day, please take 10 minutes of your time to digest the full article.
This Bali Sex Guide was last updated on 3 May 2021

Spoiler Alert: Indoensia is still closed to tourism. The only way to get in is to apply for a business or social visa.
On the bright side, you can connect with Indonesian girls online on this site and start to build a friendship until the country open up again. That way you get ahead of the game.
Alternatively, you can try your luck with some horny lady and couples in your city untill the COVID emergency is over.

***
Contents
Click a link to skip to that section. Don't skip any sections!
***
Intro to Sex Tourism in Bali
General information about Bali sex culture
Where to Find Sex in Bali
An overview of the best places and ways to get laid
How To Get An Escort Girl In Bali
Simple way to hire a girl to escort you in Bali
How To Meet Sexy Bali Girls Online
Best sites to meet Balinese Girls
Typical Costs + Tips
General prices in Bali to help you budget your adventure
How To Get A Holiday Girlfriend In Bali
How to meet and date Bali women during your vacation
Must to Do During a Bali Sex Tour
Mongering activities in Bali
Best Sex Hotels In Bali
Girl-friendly hotels for your erotic activities
–
Intro To Sex Tourism In Bali
Sex tourism and local sexual activities in Bali used to be tame, discretely confined to Sanur area or in the seedy streets in Denpasar.
In the last few years, prostitution in Bali has exploded with new sex venues opening everywhere across south Bali island, especially in Ubud and Kuta…
There is also a new area called Canggu that is taking over Seminyak in terms of high-class venues and hot ladies. Mind those areas aren't cheap but offer the best quality of girls you can buy in Bali.
If you think Bali is the only paradise for single men, think again. There are couples heading there to indulge in orgies and single women to enjoy the company of gigolos.
All in all, it's a great destination for everyone that enjoys beaches, nightlife, and sex.
The island is divided into two areas:
• South – the most notorious red light district area in Bali: Kuta, Sanur and Denpasar. But also the center of Bali nightlife which tends to pull in a younger and wilder crowd.
Those areas are the indisputable territory of the majority of hookers in Bali.
Fortunately, there is no need to run the streets like a "hungry dog". There are plenty of girls on dating apps/site where you can score heaps of girls.
• The rest of the island – mostly residential areas with hotels and beaches, not much happening.
The center part is a forest, so if you enjoy trekking and similar activities, you might want to have sex in the wild with a Bali girl.
What About Girls & Sex In Bali?
In one word: it's sexy!
There are hot girls all over the place, they love to have fun and to have sex…

The thing is, you never know what is going to happen once you step out of your hotel door. A massage girl might grab you in the street or you might get the best sex massage of your life in a SPA.
Here my hands-on experience in Bali:
I was out partying in Kuta when I saw this super hot babe with a small body but with massive boobs.
A simple smile and some small talk… the next morning I woke up on her big rack. I never slept better in my life 🙂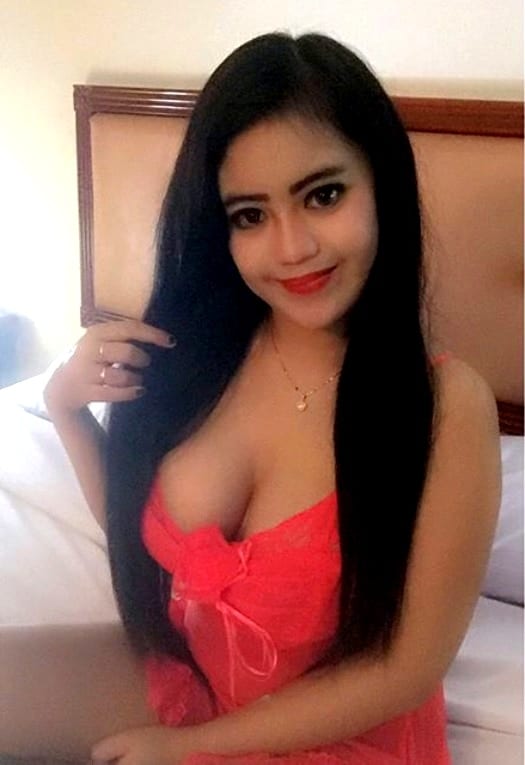 Bali has an infinity of possibilities when paying for sex, but there are as many civilian girls interested to get laid with a foreign man without expecting to be paid for having sex with you.
When you see a good looking girl working in a restaurant or shop, with a smile and some persuasion, you can date her after work.
If approaching women make you feel embarrassed, meeting Bali girls online is easy while less stressful.
You know their intentions: they want to meet a foreign man and you want to meet a girl in Bali.
It's a Win-Win!
RELATED: 3 Best Dating Sites To Meet Indonesian Girls Online
Where to Find Sex in Bali
There are many places to get girls for sex in Bali. Some work better then others, but on the end is all about preferences.
From top to down best places to contact ladies for sex in Bali…

1. Online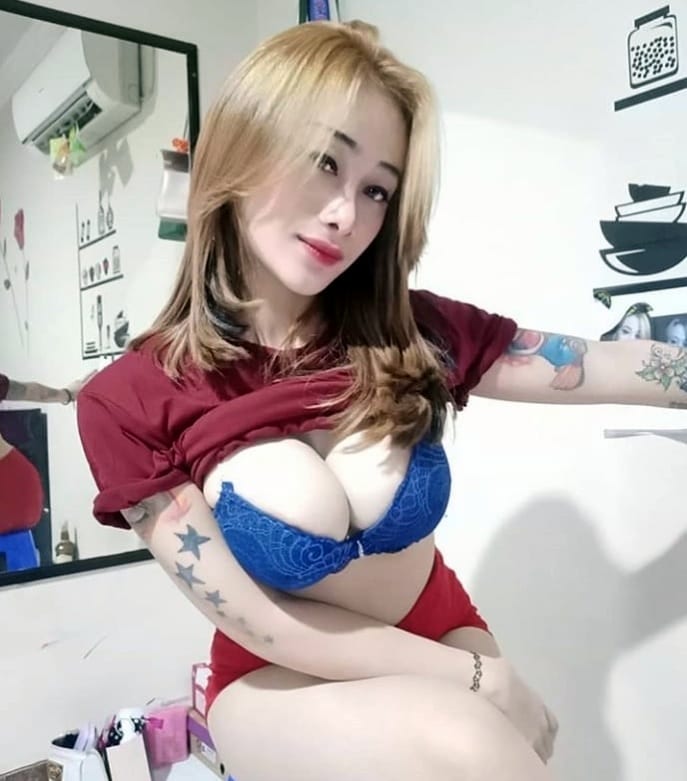 If you don't enjoy the nightlife or prefer a convenient and discrete way to contact horny women and couples, the best way is to use a site like Asian Match Mate.
Keep an eye on the Bali chat rooms because sometime the members organize orgies. It's always a cool experience.

2. Nightclubs & Pick Up Bars
Most nightclubs and bars where you can pick up ladies are located in Kuta (Bali main red light district). Especially in Legian, Seminyak, and several spots around Bukit.
There are working girls freelancing as well as civilian girls, so pay attention who is who.
Before midnight mingles in the bars where most Bali ladies chill out with friends and after that hit the nightclubs for the rest of the night.
The best nightclubs and pick up bars are:
• Sky Garden
The biggest club in Bali with 6 different music rooms. Youngsters in their 20s with a balanced mix of Indonesian and foreign women. Plenty of prostitutes freelancing in the club.
• La Favela
It's a bar and club that gets busy after 11 pm. Most ladies are hookers.
• Red Ruby
A great club with a chilled atmosphere suitable for single men in their 30s. Half whores and half civilian women.
• Boshe VVIP Club
This club is for Asian guys. The set up is a table and sofa where groups of people party together. Most ladies are mostly hookers and hostesses from the nearby KTV.
• Pyramid Club
After-hours clubs that get busy when all other discos close. Cheap hookers, not the best looking.

3. SPAs – Bali Sex Massage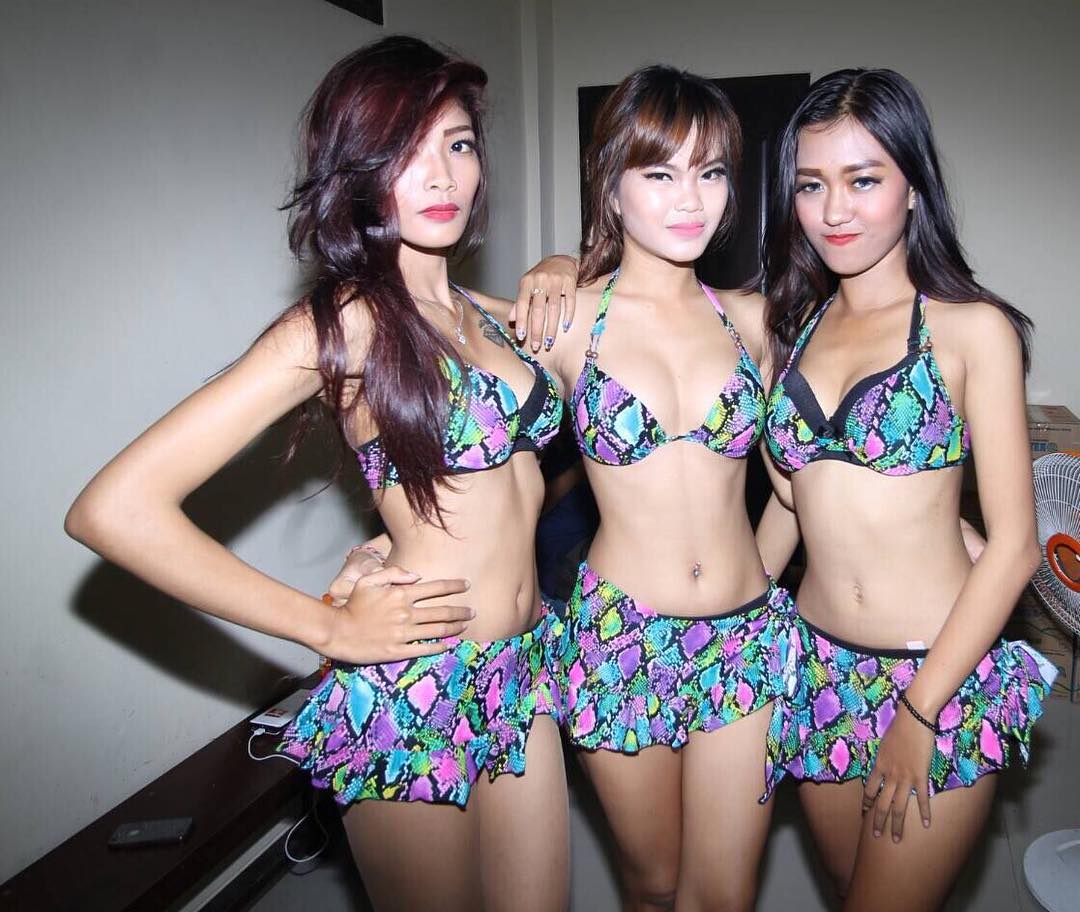 If you would like a dirty massage, there are many massage parlors offering a happy ending.
The Spas that I recommend below, not only have sexy girls, but they know how to give a blissful Balinese happy handing massage:
• Zona Spa – What I love about this place is that the working girls wear different costumes each day.
• Swell Spa – It's the only place I'm aware that offer body to body massage.
• Riverview Spa – They offer luxury happy ending in Bali. The ladies are hot!
If you would like to learn more, I've written a guide about sensual massages in Bali. I don't talk only about the best Spas offering happy endings, but also how to get a cheap sex massage directly to your room.

Bali Street Hookers
I have marked the areas with street hookers in Bali at the bottom of this article.
You can find most freelancer prostitutes in the nightlife areas in south Bali when bars and nightclubs close down.
A strategic place to find the most street hookers after midnight is Ground Zero Monument in Kuta. Walk up and down Jl Legian Street during the evening and at night. Be careful there are also ladyboys in the mix.
The standard price for girls walking the streets in Bali is 500k Rupiahs for a short time. Rates are negotiable, of course.

5. Escorts – Call Girls in Bali
There is plenty of escort services in Bali. A quick search on the internet will result in countless escort directories and agencies offering European and Indonesian girls.
The thing is that they are costly and photo-shop the pictures heavily. But the worst is the common practice of agencies sending different girl than the one advertised. The reason for all this set up is that the Indonesian Mafia is running the escort thing in Bali.
If you really want to meet sexy escort girls who aren't pimped and enjoy a hassle-free experience, I explain how to rent an escort girl in Bali without breaking the bank.

6. Bali Bar Girls
To conclude this section on where to find sex in Bali, bars are your last option.
Most of the girly bars are located between Jalan Benesari and Ground Zero Monument along Jalan Legian street in Kuta.
The general prices are:
30-60k for your drink
60k for a lady drink
1 million for a short time
Yes, you hear me right, it isn't a typo… Bali bar girls have horrendous price expectations.
How To Get An Escort Girl In Bali
You need to look for civilian girls interested in foreign men, rather then escorts from an agency.
Many men that visit Bali and look for companionship make the mistake to book a call girl from an escort agency or hire a nightlife working girl.
It's fine to do that if you only want to have sex for one hour or the night. But if you are after companionship, friendship, and have a great time with a beautiful girl in Bali, you should search for the affection of a civilian girl.
There are plenty of Indonesian ladies dreaming to meet a foreign man, and if you offer a holiday in Bali, most girls from other Indonesian provinces will jump on the deal.
It's very cheap to fly in a girl, and that is the best incentive to convince a young and hot Indonesian girl to spend a holiday with you.
Students can't afford most things, but they still want to travel and see things. Put in front of them that opportunity, and they'll jump on it.
Send out a bunch of messages on your favorite dating site in Indonesia and wait for the girls to pick up the offer.
Girls on dating sites swear that they are looking only for a serious relationship, but that isn't what I experienced. I've found many Indonesian ladies interested in casual dating.
Keep in mind to don't send her any money. Just collect her details and book the flight for her… And when she arrives in Bali, make sure to give a gift to get her more excited. It's worth it.
I go more in detail about hiring escort girls in Bali, but this is the essence on how to do it.
How To Meet Sexy Bali Girls Online
Online dating is booming in Bali and in the rest of Indonesia.
You can meet beautiful and young women who will accompany you during your trip and make getting around a lot easier and fun.
There are many Bali girls hot for action on dating sites, and you will receive more replies and messages than on western dating sites.
A good strategy is to get in contact with the girls several weeks/months before your trip. That way you can build a list of ladies eager to meet you.
Here's a list of the best sites to meet girls in Bali:
Seeking – Many European and Indonesian girls looking for a foreign man.
Asian Match Mate – This site is all about meet and fuck.
Online Strategy To Meet One Girl Per Day
Don't send more than 3-4 messages before you invite them for coffee. Be direct: "Hey, my name is Rocco and I found your profile interesting. Let's meet?"
Most conversations should be brief and business-like. Because of the favorable dating market, most girls are very eager to meet and don't need a lot of chat beforehand.
So don't try to impress… And teasing remarks should be saved for the meeting, to build comfort.
Meet in a coffee place in a nice neighborhood, have a relaxed conversation and after an hour, take the girl to your room.
Make sure your apartment is in an area with not too many hookers, sex tourists, and criminals. It makes the girls nervous.
Typical Costs
• Entraitment and Companionship: You can get an happy massage for 300k Rupiahs and for 500k a short time with a street girls.
The most expensive companionship services are definitely the call girls in Bali. They work for escort agencies and charge more than 1 million Rupiahs for a mere hour of pleasure. That's insane.
Freelancer prostitutes mingling in the nightclub offer a good value for money at 500k Rupiahs for all-night sex. Add a couple of drinks for you and her on top of that at 70k Rupiahs each.
The cheapest option is to contact girls on a dating site and meet up once in Bali.
I talk more in detail about girl's prices and nightlife venues in my Bali nightlife girl price's guide.
• Girlfriend: If you are wondering what's the price to rent a girlfriend in Bali, it depends where you get her from and for how long.
Civilian girls are way cheaper than working girls and do a better job to look after your needs. To give you an idea of the cost of a Balinese girlfriend, budget 3-18 million rupiahs per month.
On the lower price scale, you'll get an everyday girl that speaks broken English and have lower education. You'll have to educate her about life and fine things.
When you start to spend more than 10 million rupiahs per month, you can get yourself a worldly Balinese girlfriend. A beautiful and smart girl with fine taste that knows how to charm a man.
• Accommodation: Bali not only offer cheap accommodations, but also luxury places at a reasonable price.
A good hotel like Harper Kuta located opposite the most popular nightclub in Bali (Sky Garden) cost only 30-40US$. And yes, you can bring back girls to your room.
You can have a full apartment (Petitenget 501) located in the middle of Seminyak nightlife for 120-150US$ per day.
This gives you the option to date local girls because it makes them think you live in Bali.
• Food: Local restaurants are dirt cheap, especially in the street, you can have a meal for 50k Rupiahs.
If you crave foreign food, the price starts at 100k up to 500k per meal, And if you can't dine without wine, the bill is going to be harsh.
• Transportation: Most local trips cost less than 100k by motorbike taxi. For example, from the airport to Kuta it's going to cost you only 60k.
Tips & Tricks
• Indonesian Girls From Other Provinces: It's cheaper to fly in an Indonesian girl from another city than rent a local girl in Bali. Use a popular dating site to contact the girls.
• Say what you are looking for: Send out a bunch of messages mentioning that you are willing to sponsor a holiday in Bali. Many girls will jump to this opportunity.
• Valuables in the safe: use the locker in your room, you'll not regret it.
• Alcohol: Drinks are expensive in Bali and don't help to get her to perform better in bed.
• The legal age of consent is 18 and you are strongly advised to stay clear of anything younger than that.
• Sex with condoms might not feel so good, but always better than some disease.
How To Get a Holiday Girlfriend in Bali
Bali girls are hot, classy and know how to please.
If you are looking for a Bali girlfriend for a week or two to get lost in long conversations and longer nights of passionate sex, I'm going to show you where to find her.
Just imagine spending days and nights in the company of a young, attractive and slutty woman while visiting the island and the beautiful virgin beaches.
And while there are prostitutes in Kuta looking for your attention trying to get money out of you, there also quality girls dreaming of meeting a foreign man for a serious relationship or merely an affair.
That's the reason why I rarely visit red light areas nowadays. Instead, I prefer to date ladies in Bali met online for an intimate experience like only a girlfriend is capable of offering.
Before I fly to Bali, we get to learn about each other on things like favorite food, hobbies and why not, personal sexual preferences.
It's not only about money as when you are dealing with a prostitute, but it's about feelings too.
Just think about this: you are at home chatting with this adorable girl waiting for the moment to meet each other in Bali.
She feels strongly attracted to you, and you want her so badly. How is it going to be once you meet each other face to face in Bali? Finally, when you and she are behind closed doors.
Meeting attractive and love caring women is wonderful, but it's only one benefit… Experience new locations, eating different food, and clash with a new culture are all common side effects of traveling.
The best way to get a girlfriend in Bali is by using a site like Seeking Arrangement. There are many beautiful and intelligent Indonesian girls available for any type of arrangement.
To get started, upload a few good photos where you are groomed, well dressed, and look at best. Feel up your profile with a realistic view of your life and what you are looking for in a Bali girl. Being clear respects everyone's time evenly.
Build your list of potential girlfriends, and once in Bali, just meet up.
Must To Do During a Bali Sex Tour
• Visit a Spa That Offers Happy Endings
Spas in Bali are just amazing. Most buildings are luxurious, looking more like 5 stars hotels than Spas. You can get a simple massage with a handjob as far as a body to body massage with sex.
If it's something of interest, I've written my experiences and thoughts in the Bali happy ending massage guide.
• Meet Bali Ladies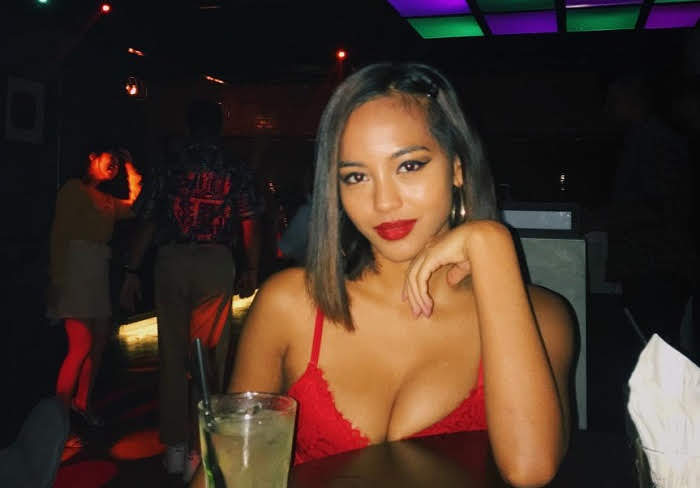 Before your trip, get in contact with a bunch of Bali hot girls on a dating site. You don't want to arrive empty-hand and hope to find someone of your like in a short period of time.
• Play With a Ladyboy in Bali
If you want to try out something "different" during your stay in Bali, visit Bali Joe Bar and F Bar next to Mixwell.
Ha! Mixwell is a popular gay bar with one of the best drag shows in the world.
Best Sex Hotels In Bali
In Bali, you can find accommodations for any taste, from the cheap hotel room to the private villa with swimming pool and other stuff.
But what really matters if you are visiting Bali for a sex vacation is to get accommodation that enhances your sexual adventure. Things like mirrors in the room to see yourself and her in different positions, a guest-friendly policy, and of course, a location close to the nightlife entertainments and pick up points.
Having said that, this is the list of my favorite sex hotels in Bali:
This isn't your typical Bali hotel. It gives off a brothel/porn star like vibe thanks to the industrial modern hypersexual hipster art.
The rooms have sexual references, an awesome big mirror to watch yourself, and you can also purchase candles from the room service.
It's located in the middle of Seminyak, a great spot for nightlife.
It's located opposite the most popular nightclub in Bali (Sky Garden). If you love to pick up girls at night and party, this hotel is the best in Bali.
The rooms are modern, clean and have more than the essential. The beach is 800 meters away.
If you would like to relax with a local girlfriend, this place is for you. The rooms are just amazing, spacious and totally build in the Balinese style.
You'll love the swimming pool where you can play with your girlfriend at night after a wonderful dinner in the resort's restaurant.
Map Of Bali Sex Venues
That wraps this Bali sex guide. Enjoy your Bali sex holiday!
RELATED ARTICLES
KEEP SCOUTING
Indonesia: Bali | Bandung | Batam | Jakarta
Asia: Cambodia | China | Japan | Kazakhstan | Malaysia | Mongolia | Singapore | South Korea | Philippines | Thailand | Uzbekistan | Vietnam