Guide To Dating Kuala Lumpur Girls For Single Guys
If you are wondering if you can meet single women in Kuala Lumpur, you will find more than just a yes in this guide. I'm going to show you the best ways to get hook up with girls in Kuala Lumpur either during the day or at night.
I'll introduce Kuala Lumpur nightlife, including the trendiest nightclubs and best pick up bars. Following that, we'll explore where to find girls during the day and how you can benefit from online dating.
In a way or another, you are going to meet, date and getting laid with Kuala Lumpur women.
Kuala Lumpur Nightlife For Singles
The nightlife in Kuala Lumpur is not as fun as in other big Asian cities like Jakarta or Manila. Most of the action can be found only in a few areas and during weekdays most places are empty. So, the weekends are your best to pick up girls when bars and clubs are busy.
Having said that, if you have already a date and take her out, you aren't going to have zero problems to get a table in an exclusive place.
The best nightlife areas for singles are Jalan Changkat and TREC complex. Most local girls out at night are Malaysian-Chinese while the Malaysian Muslim stay at home.
Yes, Chinese girls are way more outgoing than Malaysian Muslim girls for an obvious reason: religion. If you would like to meet a Muslim girl, I'm going to show later how to do just that.
Best Nightclubs & Pick Up Bars To Hook Up
Just head to Jalan Changkat or TREC complex at night, the trendiest clubs and bars in Kuala Lumpur are there.
My favorites are:
Zouk Club
t's the most happening club in Kuala Lumpur with a large crowd grooving to tunes from top DJs all week. A great place to pick up hot Malaysian girls.
Butter Factory
It's a new nightclub popular with local celebrities. If you want to pick up the top girls in the city, this club is a must.
Coliseum Café
A kind of dive bar where you can get booze on the cheap. It's not the best place to pick up girls, just good for a couple of drinks and to warm up.
Bedroom Pavilion
It's a nice nightclub in Pavilion mall that makes a good pick up location. Visit during models night  – good guy-girl ratio and lots of beautiful girls.
Lust Club
One of the most happening spots in the Kuala Lumpur club scene. The girls are naughty here.
Pulse
It's possibly going to be the most expensive place in Kuala Lumpur. If money isn't an issue for you, there are lots of beautiful girls here.
Iron Fairies
It's a gorgeously designed bar with a hipster crowd and live music to enjoy. It gets crowded on weekends.
Kyo Club
Another rave of the moment in Kuala Lumpur. Visit when foreign DJs play because the place gets jammed with hotties.
I didn't mention Beach Club Cafe because is a pick up bar full of hookers, mostly from Vietnam and the Philippines with a few Russian and African women.
How To Meet Women In Kuala Lumpur During The Day
Kuala Lumpur isn't that big, so most people hang out in the city center during the day and that is your best place to meet girls.
If you would like to hook up with a Muslim girl during the day, you better head to Jakarta for dating girls as Malaysia is probably one of the most conservative countries in Asia. But the Malaysian-Chinese girls love shopping and hooking up with foreign men.
So, just visit one of the many shopping malls like Pavilion and get busy to pick up Chinese girls. Other malls to consider are:
Aim for the Chinese-Malaysian as they surely speak English and love to interact with foreign guys.
You can have a go with the Muslim too, but it's hard to get even a phone number, let alone to date and get laid. They don't mind to talk to you, but they don't give out their contacts so easily.
If you are too tempted to meet a Muslim chick, watch out for their family members, they are very protective and a pain to deal with.
Chat With Single Girls Online
If you are not really into approaching girls in public, it might be hard for you to do that in Kuala Lumpur as the girls can be a challenge.
I mean by saying a "challenge" is that you are dealing with girls having totally different beliefs and culture, they see approaching dating from a totally different angle than yours.
For instance, girls in Kuala Lumpur aren't used to get picked up in the street, so they don't expect to go for a date with someone met in that way. It doesn't register in their mind.
If you try to talk to a girl that way, you are a stranger in her eyes, triggering her defenses to stay away from you. Do you remember when you were a kid, they used to tell you to don't trust strangers? That is exactly what happens when you approach girls in Kuala Lumpur.
So, if you want to meet girls without putting them on defense is by meeting in places that serve that purpose.
When coming to online, there aren't any better places then dating sites to meet Malaysian girls…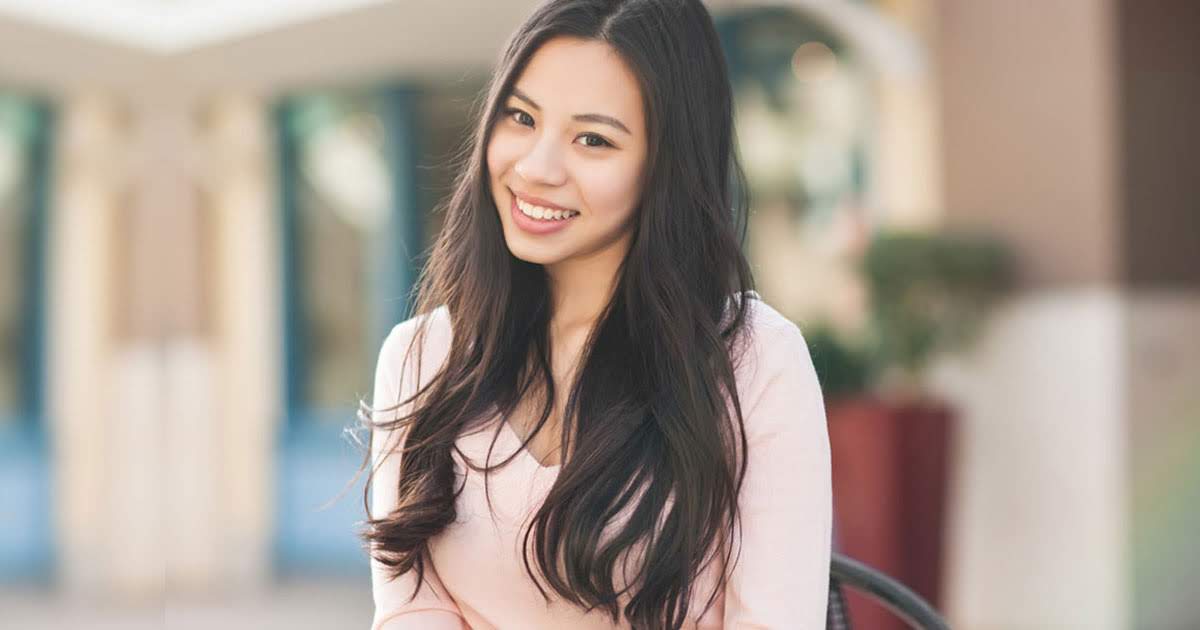 Dating sites are the easiest and best way to get dates without the embarrassment of picking up girls face to face. It also gives you the chance to get in contact with Kuala Lumpur girls before getting into the city, so you can go for a date the same day you and in the city.
Tips For Single Guys In Kuala Lumpur
Now that I told you the best ways to meet singles in Kuala Lumpur, let me give you a few tips for hooking up and dating in Kuala Lumpur.
When picking up girls, go for groups of girls instead of single girls as they feel less threatened and more open forward you.
A great way to make Kuala Lumpur women open up is to ask them to show you around. Find out her favorite food, and go for a meal together, that set the mood for an instant date.
There are classy bars and restaurants where to take your dates in the evening located in the city center. If you want to impress, go for one of the rooftops bars, I recommend Vertigo.
You'll find Malaysian girls to be a mixed basket, some are conservative and shy while others are outgoing and out spoken.
So get ready to switch dating tactics as per convenience if you want to get laid fast. You can't take a single approach with girls in Kuala Lumpur.
Keep in mind that is easier to pick up local Chinese or Filipinos in holidays than Muslim girls.
Enjoy Dating Kuala Lumpur Girls
It's one of the most conservative South East Asian countries, so, getting to hook up with a hot Kuala Lumpur girl who isn't a Chinese Malaysian can be a bit hard. But once you get to secure one or two dates, you'll find out that was worth all the effort…
Don't be fooled by girls wearing a tudung by thinking that they are a kinda virgin mentality, some are open-minded and really love to get laid with foreign men as far their papa don't know about that.
The only option you have to hook up with Muslim girls is by using Muslima, that way you avoid any troubles.
That's wraps this guide to meet and date Kuala Lumpur girls, now it's you that need to make the move.
RELATED ARTICLES