6 Best Pattaya Soapy Massage Parlours
If you have never had a soapy massage before, Pattaya is the best place to try one. Not only you can get the cheapest soapy massage in Thailand, but overall, Pattaya parlours have decades of history.
In other words, they have built a reputation based on the quality of girls and service offered to their customers.
In this article, I'm going to show you what happens in a soapy massage parlor. I'll share the best Pattaya soapy massage parlours and their prices.
Before getting started, I want to let you know that soapy massages are an expensive way to get laid. There are other ways to get a massage with a happy ending in Pattaya.
If you have a limited budget, at the end of this article, I explain how I get erotic massages in my room at a fraction of the cost. That way you can get two girls for the price of a masseur in a Pattaya soapy parlor. Not for only 90 minutes, but all night.
Now that I got out of the way this point, let's see what happen in a soapy massage in Pattaya…
What Happens in a Soapy Massage
First, there is no entrance fee.
Once inside, it's a kinda of hotel's lobby where you sit in a comfortable chair, order a drink and have a look at the girls on display. You can take your time as long as you need.
If you have particular requirements or you want to know more about a girl, just ask the manager. The Papasan knows most of the dirty secrets of the girls.
Pick a lady by her number, pay the full amount to the cashier and get escorted to the room. While the girl gets the bathtub filled with water and soap, get naked…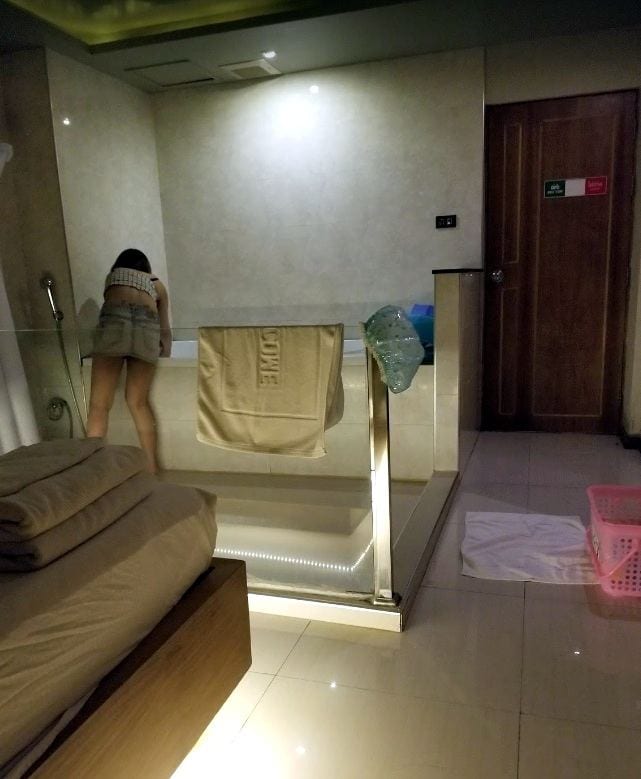 Once ready, she is going to clean you from head to toe.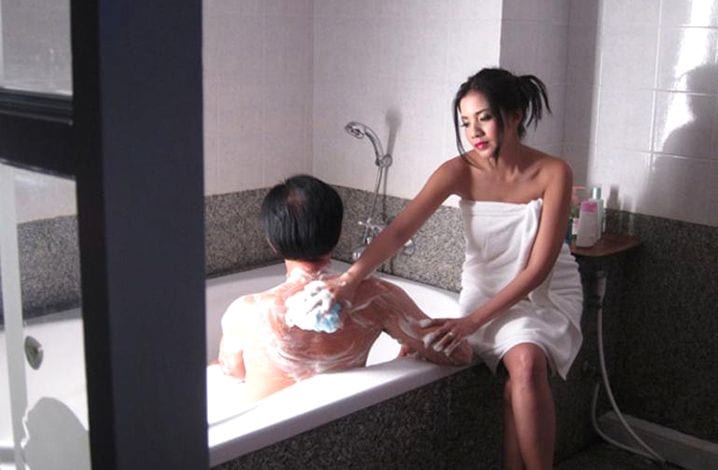 Next, you lie on an air mattress for a soapy body to body massage where she will slip up and down her naked body all over you.
Teasingly every part of your body with every part of her body, especially buttock's and breasts. Then, you are turned over, where she continues to use her body to massage yours. Not only is this physically a great feeling, but pleasing on the eye too.
When finished with the body to body massage, the girl will bath you again and dry with a towel. At last, 15 minutes on the bed where she is going to give you a happy ending by offering HJ, blow job or full sex service.
The experience usually lasts for 60-90 minutes.
Review of the Best Soapy in Pattaya
1. Sabai Room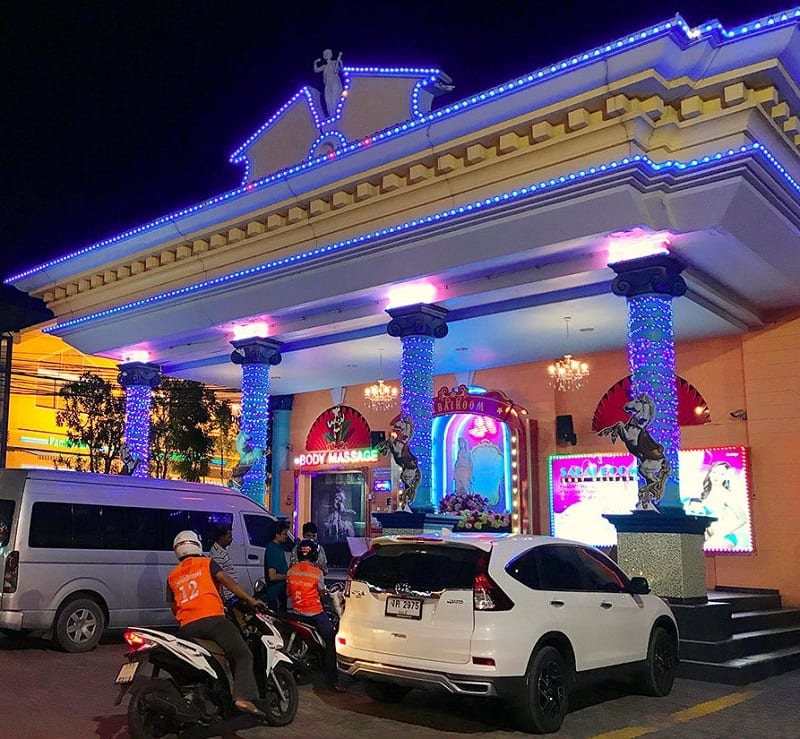 One of the major establishments with a large selection of girls. It is one of the oldest soapy massage in Pattaya, and the reason is simple: they know their business very well and know how to please their customers.
Besides providing the standard soapy massage, you can have an ice or yogurt massage. It's a cool alternative, especially the ice one where you can play between hot and cold sensual feelings.
Prices: 2.000 – 2.400 and 3.000 Baht all-inclusive + tip.
As I said earlier, soapy massages are expensive. There are better options if you want a girl to massage you, and give up her candy. I'm going to reveal it at the end of this article.

2. Honey Body Massage 2 (previously known as Sabailand)
Most probably the largest selection of girls, I would say 60+.
During high season the place gets crowded, so bear in mind that the girls might rush the soapy massage.
This place is especially popular among Indians and Chinese men because the girls are young and have white skin.
Prices: 2.000 – 2.600 – 3.200  and 3.800 Baht all-inclusive + tip.

3. Sabai Dee Pattaya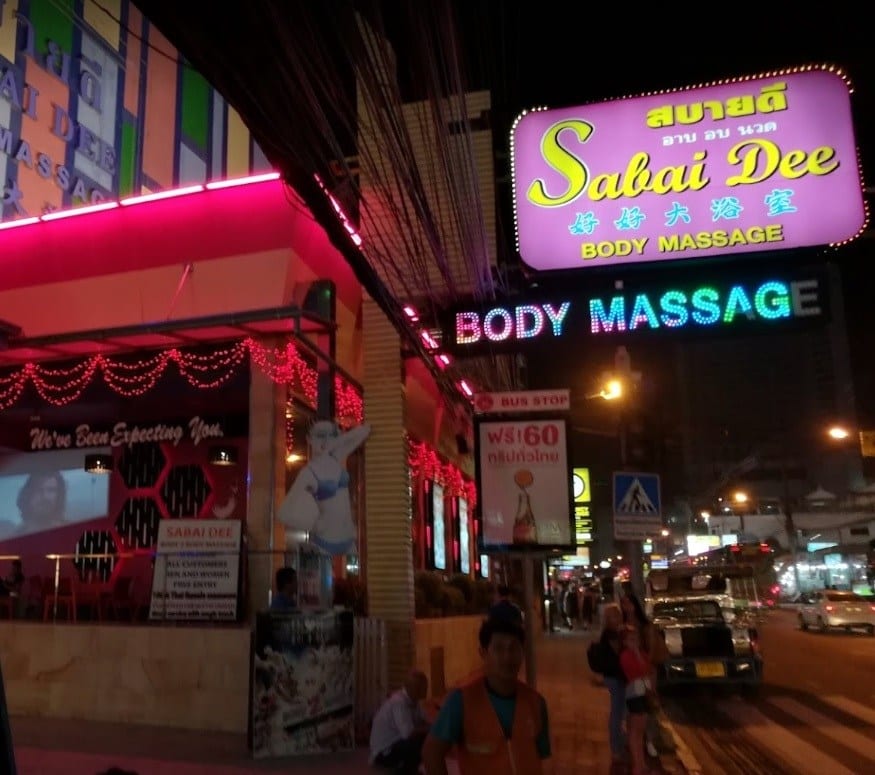 This is on the top of the list because the selection of girls is huge, and you will get professional treatment. In high season there are more than 100 girls.
Prices: 2.500 – 3.000  Baht all-inclusive + tip.

4. PP Body Massage
This soapy massage parlor is located in Buakhao area away from the previous three.
It's a bit smaller having "only" 30+ girls. The girls here aren't as beautiful as in the previous establishments but they know how to please. If you are into chubby girls, here you will find many.
Prices: 2.000 – 2.500  Baht all-inclusive + tip

5. Rasputin
This soapy massage parlor is on the parallel road with Soi 6. So if you don't find the girls attractive, you can always go for a short time in Soi 6.
However, Rasputin has some beautiful girls for all the budget. But there is more… They have Russian girls!
Just ask the manager and he will take you to a small room where you can pick a handful of Russian chicks. If you are into blonde girls, this is the soapy massage parlor for you.
Regarding the Thai masseur, I don't recommend to pick the higher tier because it seems they have too much attitude.
One more thing… There are no air mattress, the body to body massage takes place in the bathtub.
Prices: Thai girls are 2.000 – 2.500 – 3.000 and 5.000 Baht all-inclusive + tip. Russian girls are 6.500 Baht.

6. Honey 1 Body Massage (previously known as Honey Soi Inn)
It's located in the infamous Soi Honey street home of the sleaziest happy ending massage parlors in Pattaya.
The place is small with a handful of girls.
I saw more beautiful girls in the other soapy massage parlours, but sometimes you can find a diamond in the rough.
Prices: 2.000 – 2.500  Baht all-inclusive + tip
A Cheaper Alternative To Pattaya Soapy Massage
If the reason you are searching for a soapy massage in Pattaya is to get a body to body massage with happy ending, you can simply get amateur girls to service you directly in your hotel's room for 1.000 baht.
No need to take a taxi anywhere… Or pay crazy money for only 90 minutes… Or get treated like another customer.
What is better than having a bath and happy massage from a cute girl directly in your room?
Maybe to get a massage from two cute girls at the same price of a masseur in a soapy massage parlor 😉
There are plenty of freelancers in Pattaya that are eager to massage and give you extras.
While I was staying in Pattaya, I negotiated a deal with a girl met on Thai Cupid. Each visit, I needed to bath together and a massage with happy ending. The rate was 1.000 baht all night.
At first, she was a bit nervous and shy, but each time she got more confident and eager to please. I can still remember her watering mouth and beautiful lips.
In conclusion, you can get a happy massage in the massage parlors or directly to your room.
In the parlors, you pay more to get less. The girls aren't incentivized to please you as you pay before the service. Instead, you can recruit a girl online and make a deal at a fraction of the cost. Not only is cheaper, but there are some real cutes out there.
I wish you "happy" moments in Pattaya.
RELATED ARTICLES