Pattaya Sex Guide For Single Men
–
If you want to meet sexy girls in Pattaya and get laid every day, this guide has all the info you'll ever need.
Pattaya is a whore town, and there is more pussy per square meter than any other city in Thailand.
But it isn't all about pay sex, there are also everyday girls dreaming of meeting a foreign man. Just have a look at any popular dating sites in Thailand to find quality girls eager to hook up.
This guide cover for the most part the P4P scene (Pay for Play Scene) in Pattaya for obvious reasons. But I also share tips on how to find a decent holiday girlfriend so you never feel alone during your vacation in Pattaya.
This Pattaya Sex Guide was last updated on 22 September 2021

Spoiler Alert: If you want to visit Thailand this year, you've to self-quarantine for 14 days in a government hotel and have a private insurance.
On the bright side, you can find several Thai girls streaming live that offer naughty girlfriend experiences.
Alternatively, you can try your luck with some horny lady in your city untill the COVID emergency is cleared.
***
Contents
Click a link to skip to that section. Don't skip any sections!
***
Intro to Sex Tourism in Pattaya
General information about Pattaya prostitution and sex culture
Where to Find Sex in Pattaya
An overview of the best places to get laid in Pattaya
Using Adult Dating Sites To Meet Pattaya Girls
Meet girls for a hookup or a relationship
How To Hook Up With Singles And Couples
Get laid with horny couples and single girls
Typical Costs
General prices in Pattaya to help you budget your adventure
How To Meet Sexy Pattaya Girls Online
Best sites and apps to meet girls in Pattaya
How To Get A Holiday Girlfriend In Pattaya
How to date Pattaya girls during your vacation
Must to Do During a Pattaya Sex Tour
Mongering activities in Pattaya
Best Sex Hotels In Pattaya
Girl-friendly hotels for your erotic activities
–
Intro To Sex Tourism In Pattaya
When talking about sex tourism in Thailand, Pattaya gets most of the time mentioned. The reason is simple: Pattaya is a whore town.
I'm not exaggerating, Pattaya prostitution can be seen all around town. There are countless red light areas in the North, Center, and South of Pattaya.
But Walking Street is the main red light area with hundreds of night venues and hot girls…
When you visit Walking Street, it is hard don't get laid with a sexy girl because they are everywhere… And if you think that all the prostitution is confined only to Walking Street, think again.
The road on the beach is known to be the most significant red light area in the world, stretching for one kilometer and packed with street hookers at day and night.
As you can see, there are prostitutes everywhere in Pattaya, and sex sells cheap. But there are also a lot of sexually transmitted diseases and covering up with a condom sometimes isn't enough.
It isn't worth risking the health to have sex with cheap prostitutes… But fortunately, there are plenty of girls with a regular job that wants to be your holiday girlfriend.
Not only they offer an incredible Thai girlfriend experience, but you don't risk your health. Unlike prostitutes, they don't sleep with every single guy that offers money.
If you find Pattaya prostitution too much for your taste and prefer somewhere lay back, Hua Hin is a great alternative only a few hours away by ferry.
What About Girls & Sex In Pattaya
Girls in Pattaya are wild! They love to party, have fun and of course… have sex. It's hard to find a destination with so many sexy and horny girls.
Even though this town is full of prostitutes, there are plenty of everyday girls that dream of meeting a decent foreign man… And because the atmosphere around town is "hot," it isn't that hard to get a date back to your place for some fun. But be careful, they can easily fall in love with you and become jealous.
If you want to get into a relationship without any drama, you can easily rent a Thai girlfriend for a few weeks, months, or years. It's all about being upfront about the relationship terms.
Do you think to be too old to romance a young girl in Pattaya? Don't worry that much. The age gap isn't so important because what matters is how you treat and make her feel.
Keep in mind that good girls don't go out in clubs, bars, or the red-light districts. The only way to connect with them is to go online as explained in this guide.
Also, remember that 95% of girls you see out at night are prostitutes, so you should avoid the Pattaya nightlife if you aren't into paid sex.
Where to Find Sex in Pattaya
If you want to get laid in Pattaya, there are several placed where to find girls…

1. Online
There is no better way to find girls and couples hot for action than online. Most girls and couples are real freaks in the sheets!
There are hook up apps and sites in Thailand for all sorts of needs. From no string attached sex to find a friend with benefits.
If it's your first time, check out my guide on how to meet Pattaya girls online so you don't waste money and time on the wrong sites.

2. Nightclubs & Pick Up Bars
If you love to go out at night and party with girls, early evening bars are the best way to go and after midnight, visit the clubs…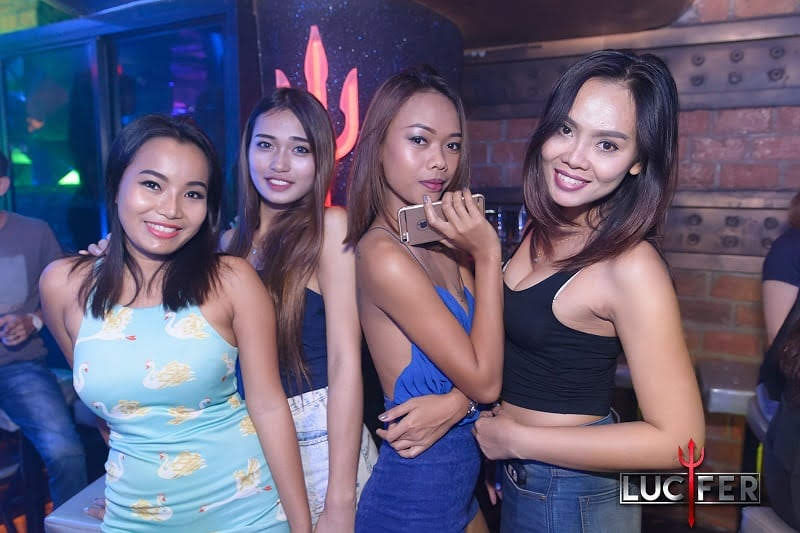 In the bars in Pattaya, you will find only bar girls. Instead, in the nightclubs, the majority are freelancer's girls. But sometimes you can pick up nice girls without paying them in the morning.
In the red light areas, you can meet girls in the gogo bars or beer bars. The first is more expensive and usually have better-looking girls while the beer bars are cheaper and have older women.

3. Pattaya Sex Massage Parlors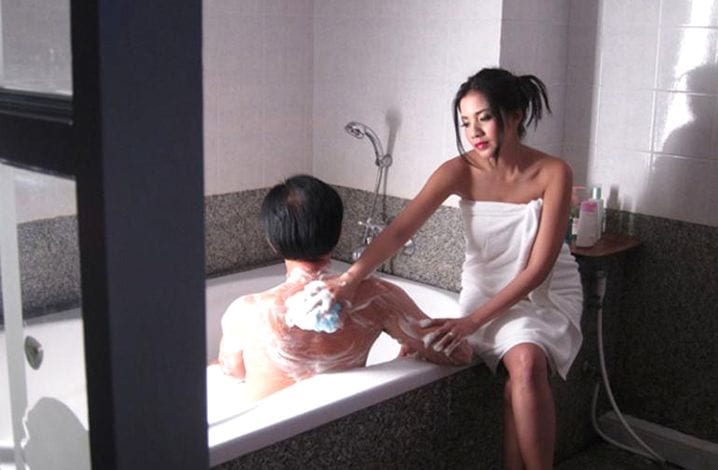 In Pattaya, there are plentiful of parlors offering dirty massages. But the good ones are only a handful.
So, to make things easier for you, I've selected only the best massage shops that offer happy endings:
Sabai Dee is a soapy massage parlor with a wide selection of girls that offer full service.
Home Massage is an erotic parlor with easy-going masseurs.
Dream Teen Massage offer happy ending massages with a selection of different rooms.
If you would like to learn more, I've written a guide about erotic massages in Pattaya. Not only about the best erotic massage parlors, but also how to get a cheap sex massage directly to your room.

4. Blow Job Bars
If you love getting sucked, it's is hard to find a girl experience enough. Well, blow jobs bars in Pattaya are the solution you were looking for.
Girls working in BJ bars suck cocks every day, it's a sure bet to get a fantastic head job.

5. Gentleman Clubs
Similar set up like BJ bars but with a better standard of girls where you can have a full service, not only blow jobs.
Gentleman clubs in Pattaya are only open from 2-3 pm until 7 pm, most men visiting are in their 40s-50s.
You can have drinks, food, and girls while spending an afternoon with your buddies.

6. Brothels
The only street left with brothels in Pattaya is Soi 6. You can find hundreds of bar girls waiting to have a drink with you and go for a quicky in the room upstairs.
You can find all sorts of girls, from the shy girls who arrive fresh from the farms to the pros.
It's a fun red light area to spend a different afternoon playing with the girls. The best time is between 4-8 pm.

7. Street Freelancers
There are many types of freelancers in Pattaya, but the most common you'll see during your vacation are the freelancers in the street.
The most popular areas are Walking Street and Beach Road.
In Beach Road, there are prostitutes 24/7, but the best time is between 6-8 pm. Walking Street becomes the biggest Pattaya girl's market from 8 pm until 5 am.
Using Dating Sites To Meet Pattaya Girls
There are plenty of hookers in Pattaya, but you don't necessarily need to pay girls to spend time with you.
You can meet everyday Thai girls on dating sites who are either looking for adventure and fun with a foreign man or looking for a boyfriend.
Most travelers who visit Pattaya end up with a prostitute only because they are unaware of how easy is to meet regular Thai girls online.
The best way to go about it is to sign up with a popular dating site before your trip (the longer, the better) so you can build a list of eager girls excited to meet you once in Pattaya.
Here is the list of the best sites where to meet Thai girls:
Thai Friendly – Popular dating site in Thailand to find a holiday girlfriend.
Seeking Arrangement – The best site in Thailand to find friend with benefits. Most are students.
Asian Match Mate – Adult site with naughty girls and couples in Pattaya looking for sexual experiences.
To get started, create a profile and search for girls or couples in Pattaya. Start a few conversations, get to know each other and meet up once in Pattaya.
How To Hook Up With Singles And Couples
If you would like to learn how to get laid with singles and couples for free, read the Pattaya hook up guide.
Typical Costs
If you are wondering "how much a girl in Pattaya cost", here is a list of the standard prices in Pattaya:
Bar girls working in beer bars – Pay 500 baht to the bar owner (bar fine), 1.300-1.500 baht to the girl for all night.
Bar girls working in gogo bars – Bar fine of 1.000-3.000 baht, 2.000-3.000 baht to the girl for a short time (2 hours) or 5.000+ baht for all night.
Bar girls working in BJ bars – 800 baht for a blow job, 1.300 baht for sex if available.
Girls in Gentleman Clubs – 1.300 baht for full service.
Escorts Online: 3.000 baht per hour.
Girls working in brothels in Soi 6 – 1.300 baht for a short time.
Masseur in erotic massage shops – 500 baht for massage and HJ, 800 baht for massage and BJ, 1.000+ baht for massage and full service.
Masseur in soapy massage parlor – 1.800 to 3.000 baht for full service (90 minutes).
There are also plenty of freelancers (self-employed prostitutes) around Pattaya, and mostly hang out on the Beach Road and in Walking Street.
Street hookers: 800 baht for a short time up to 1.500 baht for all night.
Freelancers in the nightclubs: 1.000-2.000 baht depending timing of the year and her attractiveness.
If hardcore prostitutes aren't your cup of tea, there are many "sideline girls". "Sideline" refers to young women who often have a regular job or are at university and make money on the side by sleeping around.
The majority of single men visiting Pattaya have sex with prostitutes and bar girls simply because they are unaware of sideline girls. They aren't in your face like bar girls, and you can't find them in nightclubs either.
How To Meet Sexy Cebu Girls Online
In Pattaya, there are many hookers but also plenty of nice girls interested to meet foreign men.
You can meet up with young and beautiful girls who can show you around while offering intimacy and companionship…
However, good girls in Pattaya don't go out at night and are also shy to talk to strangers.
For this reason, the best way is to meet girls on sites and apps Thai girls use to interact with foreign men.
At the moment, the most popular sites are Thai Friendly and Seeking Arrangement. There you'll find many girls from Pattaya and from other cities in Thailand.
Just sign up (it's free), create a profile and start to chat with the girls. Once you feel ready, meet up.
How To Get A Holiday Girlfriend In Pattaya
If you want to find a girlfriend in Pattaya, I'm going to show you where to get her.
Having a Thai girlfriend is the best way to enjoy your time in Pattaya. See and do things together while having long conversations and even longer nights of sex.
And while there are prostitutes in Pattaya only interested in your money, there are far more girls dreaming of meeting a foreign man.
Before your trip to Pattaya, you can chat with several girls online and learn if there is some connection between you and her.
Think about this – you are at home chatting with this beautiful Thai girl waiting for the moment to spend a holiday together. She wants you as much as you want her.
Can you imagine the moment you finally meet in person? When you and she are behind closed doors.
And this is only one benefit of meeting beautiful women… Experience a different culture, see new locations, and try exotic food are all side effects of traveling.
The best way to get a holiday girlfriend in Pattaya is by using a popular dating site like Thai Friendly and Seeking Arrangement.
Girls on Thai Friendly are mostly uneducated with low fluency in English. Instead on Seeking Arrangement, most girls are from university able to hold intelligent conversations and more open minded in the bedroom.
To get started, feel up your profile with a realistic view about life and what you are looking for in a girl.
Upload a few good photos where you are dressed properly, groomed, and look at best. Not drunk, stoned or posing in front of a Lamborghini that you don't own 
Just search for your perfect match and start the conversation with the girls. That's it!
Build a list of potential vacation girlfriends, and once in Pattaya, meet up.
Dating In Pattaya
Girls in Pattaya are simple and just happy to spend time with you. It's unnecessary to take them to expensive restaurants or sky bars, a simple meal or a few drinks by the beach are more than enough.
Having a date is the best way to get physical with her because she can relax and feel comfortable with you.
If you date a girl in her 20s, it's a plus to go clubbing after dinner, but it isn't a must. Of course, young ladies love to party and have fun.
If you date an older lady in her 30s, avoid the nightlife altogether. Have dinner and then go straight to your place to watch a movie is the best approach.
Older women know what is all about, and usually, they are pretty horny and prefer don't wait too long to get physical.
In conclusion, when dating a Pattaya girl, it doesn't take more than a date to get laid. When you are kind to them, they want to pay you back with some fun in the bedroom.
Learn how to meet girls in Pattaya without wasting time.
Must To Do During A Pattaya Sex Tour
If you are visiting Pattaya for sex, you want to visit places and do things to make your adult holiday memorable.
Here a list of things to do during your sex tour in Pattaya:

• Hook Up With A Russian Girl
Getting laid every day with Thai girls can get boring, so hook up with a Russian girl in Pattaya for a change.
Russian women in Walking Street are working girls. They want 4.000-6.000 baht for a short time. But there are many tourists on the beach looking for fun without compensation.

• Visit A Sex Venue
There are many places where you can find Pattaya girls for sex in exchange for some cash.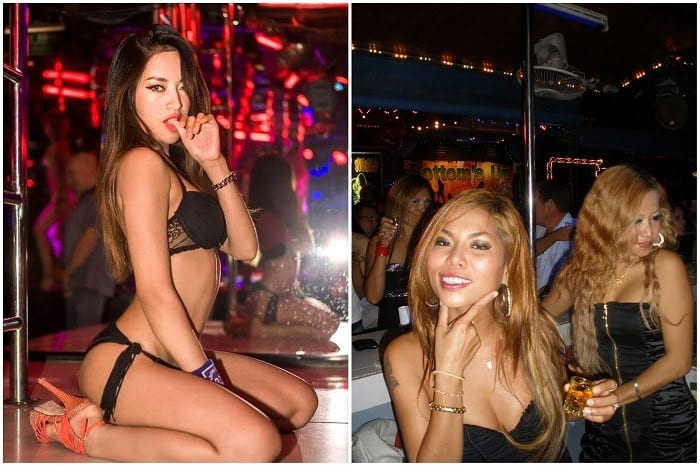 If you are against paying women for sex, that doesn't mean you shouldn't visit a few of these places. You can have a few drinks, some talk with the girls and bring home a different experience.

• Get Laid With A Regular Girl In Pattaya
What is better than getting laid with a genuine girl that is into you, not your money. Hookers are an easy option for sex, but they are robotic and dirty.
Best Sex Hotels In Pattaya
You're going to be spoiled with the choice of hotel room in Pattaya. You can get cheap rooms near the red light districts or luxury accommodations by the sea.
The cost of a decent hotel room starts at 800 baht, the price doesn't include breakfast.
However, there are plenty of places where you can have a good breakfast for less than 100 baht or a quality one for 250 baht.
Whenever I'm in Pattaya, there are three hotels where I usually stay:
There are either cheaper or more expensive options, depending on your travel standards.
However, if you're serious about bang girls in Pattaya, stay away from the hostels. Do as Rocco does, stay in a girl-friendly hotel.
Most accommodations are guest-friendly in Pattaya, meaning you don't get charged extra for bringing back girls or ladyboys to your room.
If you would like to learn more, check out the 17 Best Adult Hotels in Pattaya to Bang Girls.
That concludes this sex guide to Pattaya. I wish you a happy journey.
RELATED ARTICLES
KEEP SCOUTING
Thailand: Bangkok | Chiang Mai | Hua Hin | Koh Samui | Krabi | Pattaya | Phuket
Asia: Cambodia | China | Indonesia | Japan | Kazakhstan | Malaysia | Mongolia | Singapore | South Korea | Philippines | Uzbekistan | Vietnam