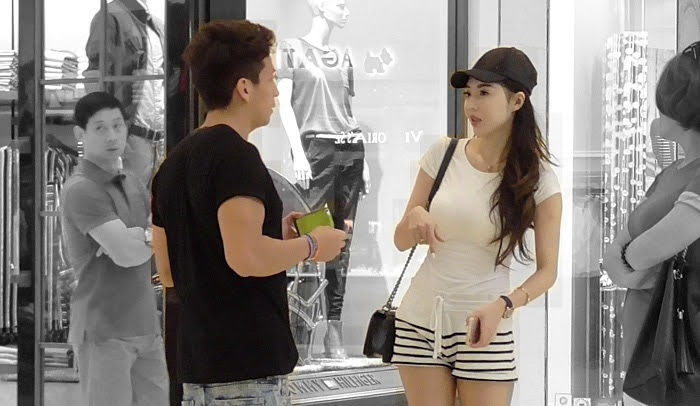 How To Pick Up Bangkok Girls and Get Laid
If you are wondering where to pick up girls and how to get laid in Bangkok, you'll find the answer here.
The capital of Thailand is known in the world for its crazy nightlife, seedy red-light districts, and sexy bar girls. But Bangkok has much more to offer than bar girls and red-light districts.
Most single men visiting the city realize immediately how easy is to hook up in Bangkok if they are polite and respectful. I'm not referring to hookers and prostitutes but good girls…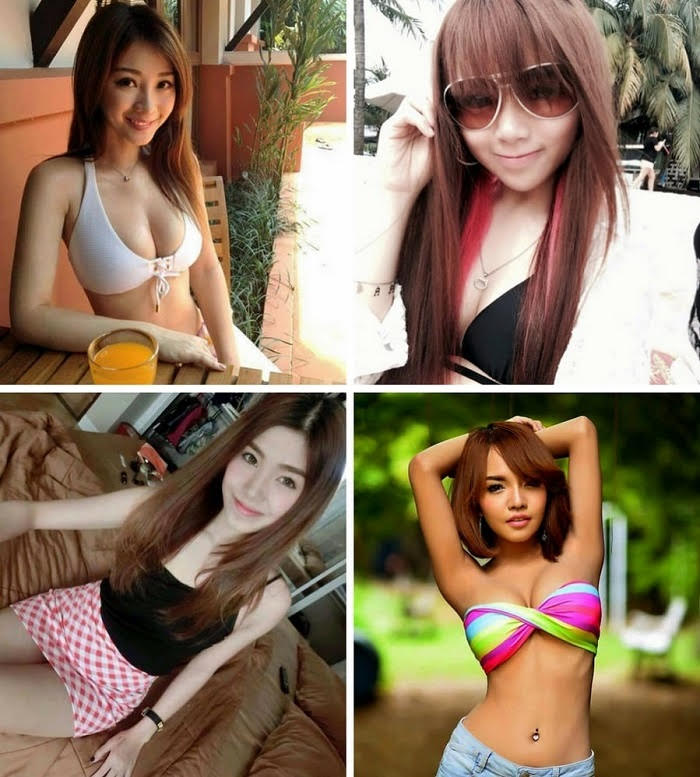 You might have a few questions about pick up girls in Bangkok… Or how to get laid… And where to find girls in Bangkok. That's it is understandable if it's your first time in the city.
So, let me guide you throw out the hookup scene in Bangkok.
Is It Hard To Pick Up Girls In Bangkok?
In Bangkok, girls are modern and open-minded compare to other parts of the country. But still conservative compared to the cities in the West.
Thailand is probably 30–40 years behind the West in terms of women's attitudes towards relationships, so expect to take things slowly.
However, Thai girls in Bangkok are friendly and welcoming forward foreigners. When you approach a girl, she tries her best to talk and help you. By saying that, I mean that many girls in Bangkok can't speak English so fluently. Sometimes it is a struggle for them to communicate with you.
Girls in Bangkok are a bit shy at first, but they've got a genuine interest in meeting foreign men. A bit because you look exotic to them and a bit to try a different flavor of the day.
I'm talking about regular girls here, the one you meet on dating sites or at the universities…
Ladies working in the pick up bars around Bangkok aren't worth to be mentioned because you have to pay to have sex with them. You are just the number of the day.
The good thing is you don't need to visit a red light district to meet girls in Bangkok. There are so many Thai girls craving to hook up with a foreign man that it doesn't make any sense to pay a prostitute.
Honestly, if you can't pick up girls in Bangkok, you will never pick up anywhere else in the world.
I'm not saying that Bangkok girls are easy to pick up because they are sluts or need money, but because Thai women are open to the idea to get intimate with a foreigner.
Where To Pick Up Bangkok Girls
There are several pick up joints in Bangkok, like nightclubs and bars, but they aren't the best options. The girls hanging out in those places seem easy to approach and bring back home for a simple reason: they desperately need money.
Bangkok has many impoverish girls coming from the countryside, and they end up prostitute themself in tourist areas around the city… And the majority hang out in bars and nightclubs.
Yes, they might look sexy, but is it worth to risk your health? And what about your self-esteem? Going with a cheap hooker is for losers 🙁
That's why decent Thai girls interested in foreign men don't usually go clubbing in tourist areas. First, they don't want to pass for a prostitute… And second, they don't want to hook up with a loser, that's for sure.
What is the point of going out at night and waste money in drinks and hookers when you can simply meet genuine girls online?
There are plenty of Bangkok girls on dating sites like Thai Cupid looking for a foreign man. Girls on dating sites are educated, can speak English and know how to please.
Just imagine having a beautiful, young, and outgoing girl showing you around Bangkok. Touring the city during the day as best friends and at night to be an intimate lover…
To get started on dating site, create a profile by uploading your best photo and write two lines about yourself. Search for girls in Bangkok and start the conversation.
Build a list of favorite girls, and once in Bangkok, just hook up.
When a Thai lady accepts to meet you, it means she is ready to get intimate. If she agrees to hang out with you, it's a sure laid.
How To Get Laid In Bangkok
Getting laid in Bangkok can be easy or difficult, depending on your standards. For example, walk to any red light district in Bangkok, and you are going to find out how easy is it to get laid in Bangkok.
But if pay for sex isn't your thing, it takes some work to meet a good Thai girl in Bangkok. If you really want to experience the Thai culture and get intimate with feminine local girls, prostitutes shouldn't be in your mind.
As said earlier, you can meet plenty of good girls on popular dating sites. Once they accept your invitation to meet, it's pretty much a sure thing to have sex… And even if sex isn't in your mind, they are great companions to have around.
Thai women, for the most part, want to sleep with you if you treat them respectfully, act humbly, and act as if you are not at all interested in getting in their pants. Most foreign men are too much aggressive when flirting with Thai women, and as a result, they get scared.
Once her danger bells go off, it's game over. The thing is most of the time foreigners don't notice such social dynamics.
Take my word for it, and be as gentle as you can with girls in Bangkok. There is no point in being masculine because it isn't going to get you laid.
Another critical factor is to pick the right type of girls. The best girls in Bangkok if sex is in your mind are students and middle-age Thai women.
Students want to try new things, and as you look exotic in their eyes, they feel a strong attraction for you. Also, they love to try new things once behind closed doors.
Some middle-aged women are bored with their husbands and want to spice up their sexual life. It doesn't take too much talking or convincing to end up having sex. They know what you want.
At first, they are very rigid during the flirting process. It's because Thai social customs empose the girls to act in a way that doesn't make them look easy. But once she has the opportunity to be in private with her, she is going to be wild.
In conclusion, pick up girls and get laid is pretty easy if you know where to pick up chicks in Bangkok.
Stay away from the red light districts and hookers because there are so many regular Thai girls dreaming to meet a foreigner. Just have a look at any popular dating site to realize how many single girls in Bangkok are available immediately.
When talking to them, don't forget to treat them respectfully and act humbly… It's the highway to get laid in Bangkok.
RELATED ARTICLES