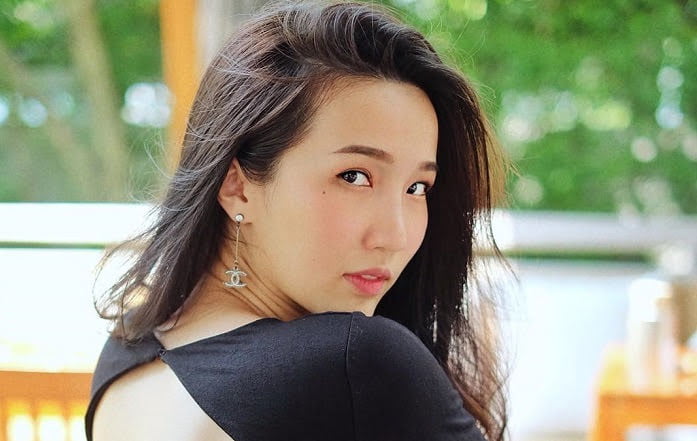 How To Get A Holiday Girlfriend In Bangkok
Do you want a Thai girlfriend for a vacation in Bangkok? Or maybe you are searching for a long term girlfriend in Bangkok. In any case, if you want to know how to find a girlfriend in Bangkok, this article has all the info you need.
There are places and ways to get a beautiful and loving Thai girl in Bangkok. Unfortunately, most foreign men end up in the red light districts, and that isn't a good place at all to find a holiday girlfriend in Thailand.
Most men end up with a bar girl simply because they don't understand how Bangkok culture works when it comes to relationships.
Relationship Culture In Bangkok
Most women in Bangkok get in a relationship for convenience. Financial security is the most important thing, love comes later. Girls in Bangkok look for stability and a man that can care for them.
That's the reason why you see a much older man with a younger Thai girlfriend. Age or look isn't so important for them as much as security. Actually, senior men have better chances to score a girlfriend in Bangkok then a young and handsome boy.
Young boys don't have much money and usually aren't interested to take care of a girl for a long term relationship. Yes, the game is all about stability provided by financial aid.
If you think money matter only in long term relationship, think again. In a short term relationship is all about the money too.
The thing is Bangkok girls aren't so mercenary about it. They are tactful in the way they approach the matter. This makes the girlfriend experience unique and so much different than a Wester professional because the money matter is handled gently.
When I refer to "professional" I mean prostitute. Please understand that there are many reasons why a girl opts for this path. In most cases, it isn't her decision but the only choice she has.
With little education in Thailand, your only other way to make a living is to work long hours in a factory earning 12.000 baht per month. She might do it because she needs more than 12.000 baht to support her family or her mother order her to work in a bar.
Vacation Girlfriend In Bangkok
If you want to rent a Thai girlfriend for a week or two in Bangkok, girls expect to be paid for their time. I'm referring to semi-pro girls, not the one you hire by the hours in a red light district.
They can be students who need extra money or freelancers happy to spend a week with you. These girls aren't only about money, but love and affection too.
The best part is that they are genuine in their intentions… They really want you to enjoy your time in Bangkok.
Renting a Thai girl in this way is known as GFE (girlfriend experience). Thai girls are extremely good at this, It will feel in every way as a real girlfriend. The only difference is at the end of your vacation, you have to pay for her.
It is not comparable to renting professionals in western countries. It's natural and not business eccentric.
Just imagine having a girlfriend experience with a young, attractive and horny Thai girlfriend…
She is totally dedicated to your happiness 24/7. During the day your best friend touring around Bangkok, and at night an insatiable lover.
The best way to find a vacation girlfriend in Bangkok is to use a site like Thai Friendly.
And if you are looking for a long term relationship in Bangkok…
Long-Term Girlfriend In Bangkok
If a Bangkok girl gets in a serious relationship with you, her expectation is to marry you. In case you want only a long term girlfriend and don't want to get married in the future, it is possible to sponsor a girl in Bangkok.
There are plenty of young and beautiful girls that can't afford to study at the university. If you provide them with financial backup month after month to study, they are willing to be your girlfriend.
Sponsoring is the best option if you don't want to get married. The deal is clear and without hard feelings for both sides. She is your girlfriend, and you give her money to study at university.
They are a great choice because they think only about getting good grades, finish university so they can make their parents proud.
You've your independence from this type of relationship but at the same time, you have all the benefits only a girlfriend can offer.
Instead, if you are planning to get into a long term relationship with a girl in Bangkok because you want to marry, then you don't have to pay her.
The relationship goes along the line of similar relationships around the world. You spend a few months or years together, then you get married.
RELATED ARTICLES