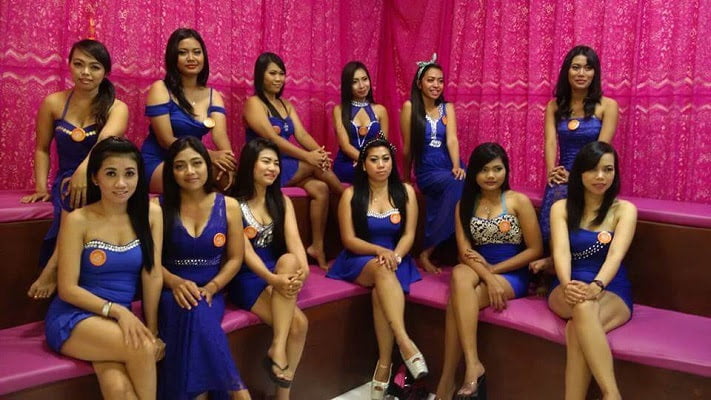 Prostitution In Bali: Girls, Sex & Prices
Prostitution in Bali is on the rise. You can find prostitutes in most parts of the island, not only in Kuta or Seminyak.
You can find girls working for a business or themselves, and there is a clear distinction between those two forms of prostitution.
Girls working for a business are hardcore prostitutes whereas freelancers (self-employed girls) are amateurish. Both want money from you, but they offer a different experience.
You'll find hardcore hookers highly trained in the sex part, but they are cold and mechanical when providing their services. Freelancers aren't much experienced in the sex part, but they are genuine and friendlier like a girlfriend (girlfriend experience).
For example, a hooker working in a massage shop can massage you, suck you off like a rock star but hurry up to finish the session. On the other hand, a freelancer expects you to take the lead and isn't going to rush things.
In this article, I'm going to expose all the different type of prostitutes in Bali and relative prices (the going rates) that tourist pay for sex.
That way, you can pick the right working girl in Bali and avoid bad experiences. I will also share the best places to find them. But first, is prostitution legal in Bali?
Prostitution Is Technically Illegal In Bali 
Prostitution is illegal in Bali and all over Indonesia, although it is widely practiced and tolerated, in parts of Bali like Kuta and Seminyak is even regulated.
Meaning there are businesses providing sex services to the public, the most popular being erotic massages…
So, as the prostitution in Bali is tolerated and regulated, it's safe to engage the services of prostitutes without legal consequences.
Where To Find Bali Prostitutes
As said earlier, prostitutes can be divided into two categories: freelancers and prostitutes working for a business.
The only places providing organize prostitution are erotic spas and escort agency, a minority of the total Bali prostitution most probably because they cater to the high-end market.

Online
If you don't like clubbing… Or prefer mellow girls that offer a girlfriend experience… Or you want to get laid without breaking the bank, consider scouting prostitutes on dating sites.
I know, you might be thinking that dating sites are only for love and relationships, but not in Bali.
Many prostitutes go online to find more customers as well as prostitutes who are searching for a long term relationship.
On sites like Indonesian Cupid, you'll find girls who are part-time and full-time prostitutes…
Usually, full-time prostitutes have tattoos, wear and act sexy. You can be upfront and ask what the deal is. The standard rate is 300k rupiah for a pop, negotiable.
Instead, part-time freelancers do it occasionally and are happy to get a gift or a tip…
If you would like to meet prostitutes online, create a profile with 3 photos of you, a short description of yourself and what you are looking for in a girl. And don't forget to mention that you are a generous man 🙂
That is going to land you a good number of girls directly to your hotel room.
If you don't want to spend money on sex but prefer to hook up with horny girls and couples, consider using Asian Match Mate instead.

Erotic Spas
In Bali, there are many erotic massage places that provide young girls, massages and sex…
Erotic spas in Bali are luxurious, clean and well organized. The structure looks like a hotel, having a sauna, pool, massage area and short time room to have fun.
If you are into this kind of experience, consider reading the erotic massage in Bali guide.

Escort Agency
There are escort agencies who provide Indonesia girls as well as foreign women.
The thing is their rates are more like Western prices rather than Indonesia one, not affordable for everyone.
Prices start at 1.3 million rupiahs per hour. With that amount of money, you can get two Bali hookers freelancers to spend the whole night with you.

Nightclubs
Like in most cities in Indonesia, you can find prostitutes freelancing in the nightclubs…
In Seminyak, you have high-end clubs while in Kuta you'll find the cheap one.
Expect to find hotter and sophisticated prostitutes in Seminyak, but the rates start at 1 million rupiahs for a pop. Instead, prostitutes in Kuta start at 600k.
The most popular nightclubs with hookers in Bali are:
Sky Garden – The biggest club in Bali with 6 different music rooms. The vibe is excellent, a great variety of music and youngsters in their 20s.
Pyramid Club – After hours clubs that get busy when all other discos close (after 3 pm).
La Favela – A nice place where you can find East Europe and Russian prostitutes.
Bali Prostitutes In The Streets
When walking around Bali in areas like Kuta, you'll see girls wearing sexy clothes and being over-friendly…
They are the lowest type of prostitutes in Bali, sleeping with most men and don't take their health seriously.
Many have drug problems and a tendency to create problems.
If this is your cup of tea, you can patrol the area around Ground Zero Monument in Kuta. You can find prostitutes in the street from 8 pm, but after midnight you have the biggest selection.
RELATED ARTICLES