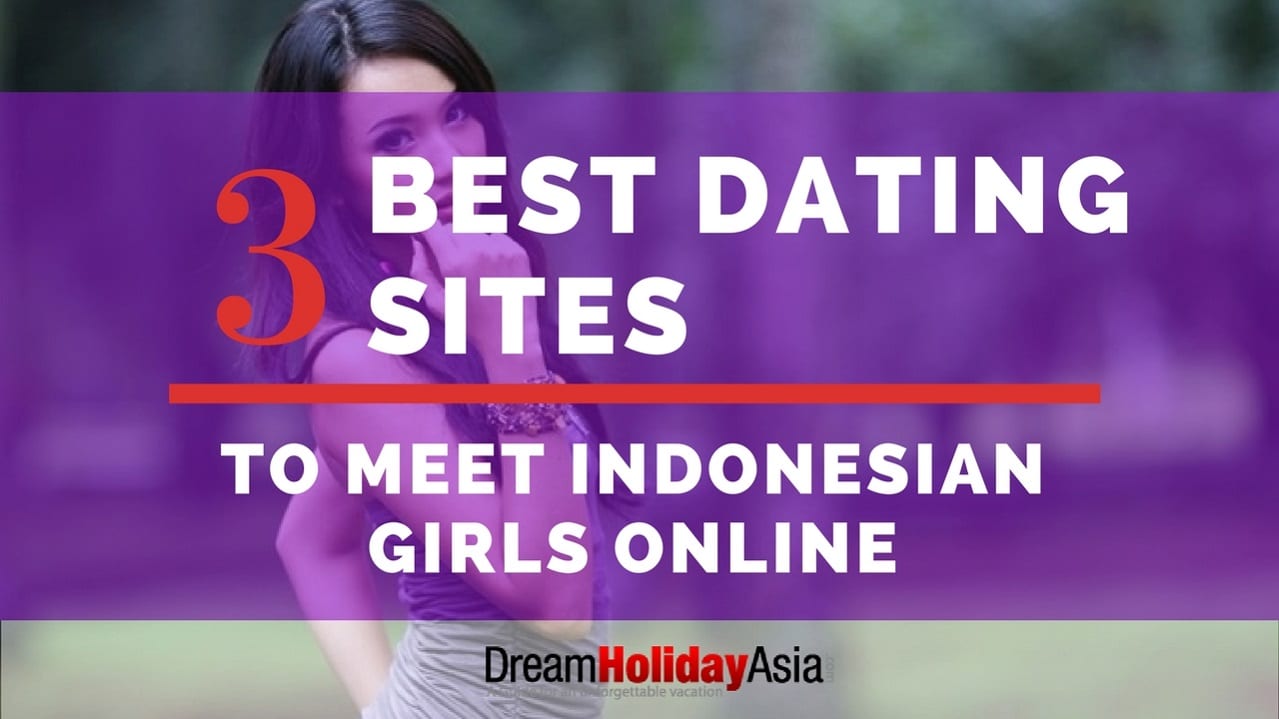 3 Best Dating Sites To Meet Indonesian Girls Online
You are aware that dating sites are the best way to meet Indonesia girls interested in foreign men, but you don't know which dating site offers the most… Most girls, best privacy, and secure online activities like private chats, secure sharing of personal photos, etc.
Over the years I've used several dating sites because they are the best tool to meet girls and to get laid. Some offer better results than others in terms of cost, time and effort. After all, no one wants to spend too much time or money online to hook up with girls.
That's why I've reviewed the 3 best Indonesian dating sites to meet girls genuinely interested in foreign men:
There is all sort of women on those dating sites, from the student who wants to improve her English or need some money to pay for tuition to the office girl that craves to date a foreign man.
Before getting started with the review, I want to point out a major complaint from girls online. Most men start conversations asking for sex or worst, naked pictures. Just keep cool, relax and don't rush things, you'll get all of that if you've some patience.
Without further ado, let's explore the 3 best dating sites in Indonesia that will help you find true love or anything else, for that matter 🙂
–
–

Indonesian Cupid is my favorite dating site because is an excellent balance between the number of members, quality, and affordability.
You can chat with girls 24/7. There are always a few hundred girls online anytime I log in. Yesterday at 7 pm there were 522 women online.
You can filter the girls by location which is convenient if you have already plan your holiday in a particular destination in Indonesia.
Some girl speaks better English than others, but in general, it's good practice to use unsophisticated phrases or concepts. Keep it simple and sweet.
Having said that, you'll be surprised to meet many educated girls working professional jobs such as lawyers, accountants or secretary with excellent English language knowledge.
If you would like to meet students, there are a good number of girls looking to improve their English if you don't mind being a teacher.
Who is behind this site?
CupidMedia Group who owns a broad range of niche websites focuses on dating.
This is the best Indonesian dating site out there, with an emphasis on detecting scammers. The platform is robust, friendly and easy to use.
They have got a translation service with their Gold package (US$24.99 per month) that can be handy if your English isn't so great. For higher search rankings and video messaging capability go Platinum for US$29.99 so you can jump ahead of the pack.
–
–

If you can't bother with all the dating stuff and you can afford to support a girl in Indonesia (about 200 usd per month), this dating site is a gold mine. Most girls on this site just need sincere support.
For example, there are students that need a mentor and money to pay for the tuition or girls with a regular job that don't make ends meet.
You can have all the good things a girlfriend can offer (company, sex, understanding) without any downside (drama, jealousy, over-demanding).
This site is very popular all around Indonesia, and it let you search for girls by location. You cal also search for girls base on what they seek (discretion, lifestyle, travel, long term relationship, friend with benefits, romance, vacation, etc).
Yes, there aren't only girls that need money, but all sort of other things. The best part is everyone on Seeking Arrangement is honest about what they want. I can't say the same for other dating sites.
The site is free to use, but if you want to chat with the girls you need to become a member. The membership is 89.95 usd per month with automatic renewal, or 79.95 usd per month if you subscribe for three months.
–
–

This site is popular in Asia, not particularly target to Indonesia so don't expect as many girls as on Indonesia Cupid.
It's easy to navigate, use and you can meet a wide range of girls of any age. This site doesn't have a detention system for scammers, so follow your guts when scanning the profiles. Just ask yourself: "Is it too good to be true?"
The company behind the site is from Germany offering extra privacy and protection for the residents in the European Union.
If you want to rank higher on the search so as to get more attention from the girls, you can upgrade membership or 25.90 euros for monthly recurring payments. The cheapest option is to subscribe for twelve months for a one-time fee of 140 euros.
My Thoughts About Dating Sites in Indonesia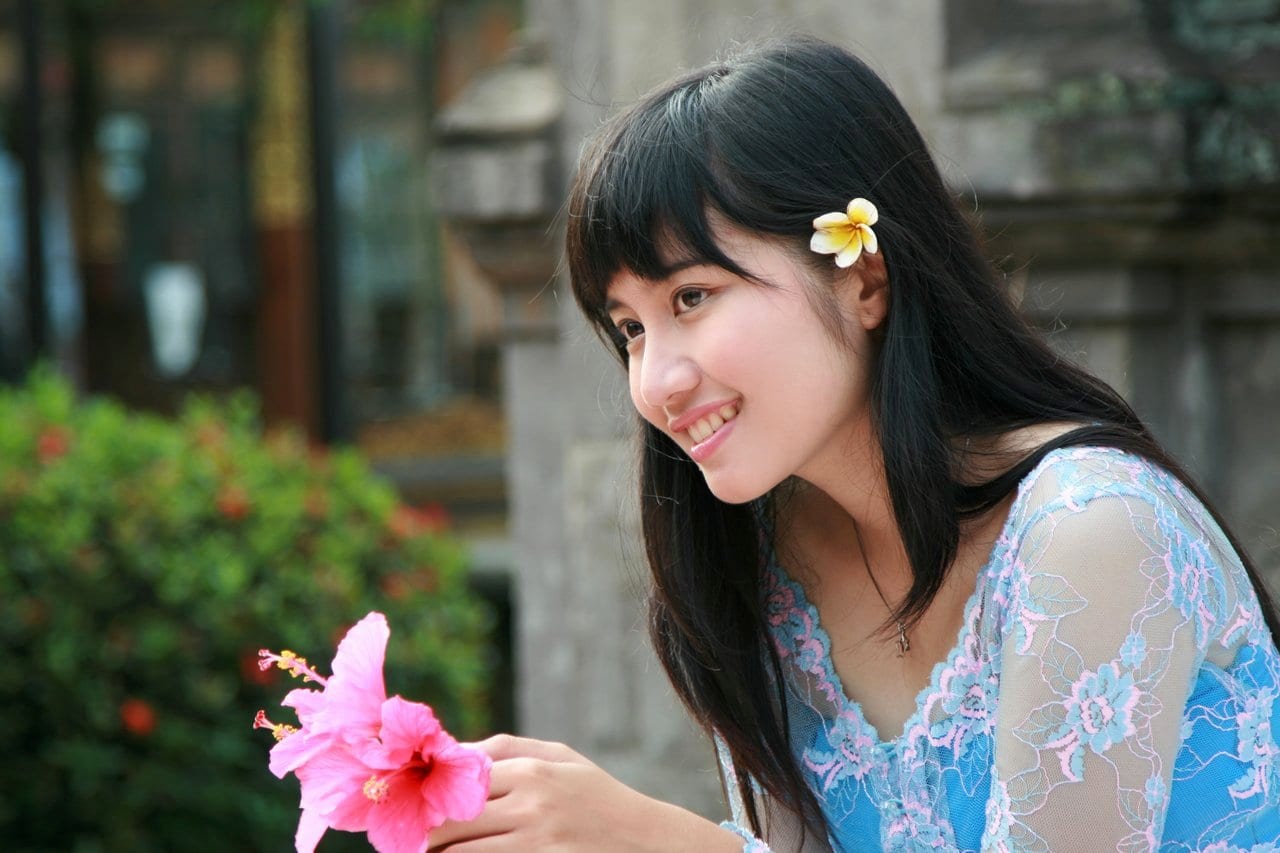 If you aren't new to this site, you know I'm a big fan of dating sites. And in Indonesia like any other Asian country, dating sites are an essential tool to meet quality girls.
It isn't that easy to hook up with quality girls in Indonesia, the easy Indonesian girls bragged about all over the internet are the prostitutes.
Dating sites in Indonesia allow you to connect with good girls and avoid most of the sex workers. There are some working girls on dating sites but you can easily spot them because they usually have sexy pictures on their profile.
But definitely there are way fewer freelancers (self-employed prostitutes) than in bars and nightclubs around Indonesia.
Tips How To Use Indonesia Dating Sites 
I've been using dating sites in Indonesia to meet local girls for the last ten years. And along the way have learned several things, but the five most essential tips are:
Money talks are a red flag – Girls in Indonesia might be poor, but not desperate. A proper girl would never ask for money to a stranger, only scammers to that.
Early is better – Join any dating site as early as possible is the best way to get quality girls as well as a substantial number.
New members – Girls who just sign up are the easiest one to start a conversation. Catch them before other men get on the way and distract her from you.
Be consistent – Log in the site every day for at least 10 minutes to keep the girls on your list engaged. If you are missing for a few days, they might think you aren't interested in them anymore.
Set up a video chat – It's easy for a girl to look pretty on a photo. By video chatting with her, you can have a real feel of her beauty and personality.
There is more to be said about how to be effective on a dating site. But the above tips are the most valuable.
Now is your time to search for your Indonesian dream girl. There are plenty of beautiful ladies online waiting for you.
FEEDBACK FROM MY READERS
"Rocco, I just came back from Indonesia. Stayed with a Muslim woman whom I met online. She was specifically looking for a man from the United States. I fit the bill.
She grew tired of dealing with Muslim men and their attitudes toward women. We had been conversing online for about three months prior to my visit.
She is an educated woman with a good job. We had a great time.
She wants me to come back again soon to meet her family. Needless to say that I am planning my next trip to see her.
Thank you for your advice. Regards, James"
–
If you would like to share your experience in meeting Indonesian girls online, send me an email at [email protected]
RELATED ARTICLES