5 Places to Find Easy Sex In Pattaya
Pattaya is all about sex, girls and ladyboys… It's also known as "Disneyland for adults".
If you're trying to figure out where to find the sexiest girls and ladyboys, the best sex venues and ultimately experience a sex vacation so memorable that you'll never forget, then you're reading the right article.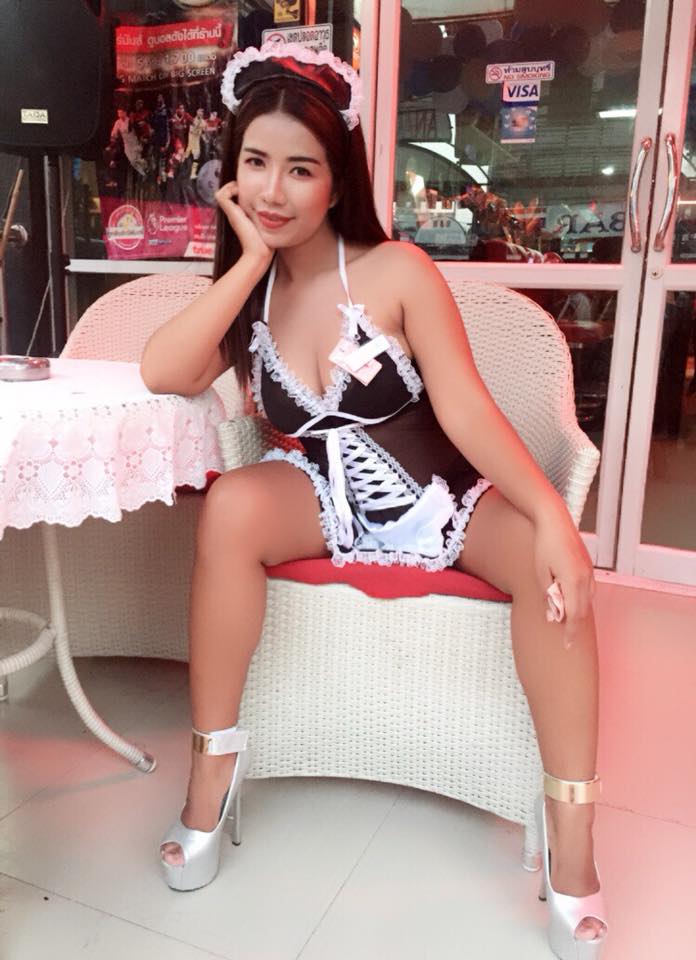 Without further delay, today I'm going to show you where you can find safe and easy sex in Pattaya, whether you want to pay for it or you prefer girls who fuck for free.
NightClubs – Night Game
Pattaya has many nightclubs where you can pick up sexy Thai girls…
The most famous are:
Insomnia is the biggest and most popular nightclub stretching on two floors located on Walking Street.
The club gets busy after 11 pm mostly with freelancers, Go Go girls and a few girls working jobs outside the sex industry.
The place is awesome offering down stair a chilled atmosphere where upstairs is more a dance place with techno music.
Don't be naive by thinking that you'll meet girls not wanting any money to have sex with you.
They are there only for 2 reasons: the first reason is having fun and the second is to get money.
The good news is that is impossible not getting laid with a girl met in a Pattaya nightclub.
The first time I visited Insomnia, I thought that most girls were just there to have fun, aka not working girls.
So, I got "lucky" and took home a girl with me.
The next day I was shocked to find out that she wanted money.
In conclusion, only 1 every 20 girls met into a Pattaya nightclub would have sex with you for free.
Walking Street – Night Game
This street is just a haven for a man after 8 pm.
It's the main red light district in Pattaya home of 100s of beer bars, gogo bars, and nightclubs.
There are 1.000s of girls at night in this street, from Thais to Russian, Africans and recently Bangladeshi.
The place is super safe being patrolled by police, I never heard someone being robbed.
However, time to time there are fights between Thais and foreigners because of silly misunderstandings.
Any problem can be solved peacefully by asking for help from the local police sitting at the entrance of Walking Street.
As you can see, Pattaya nightlife offers sex on a silver plate.
If picking up girls in the street or pay for sex isn't your thing, you should meet girls…
Online
Online dating is exploding not only in Pattaya, not only in Thailand but in all Asia.
The reasons are:
Every girl have a smartphone;
It's convenient and easy to use;
Helps with the communication barrier;
Save a lot of time by connecting people looking for the same thing: sex.
Whenever I check in my Thai dating apps, there are hundreds of girls online eager to date.
By saying "date", I don't mean going for a romantic dinner, spending hours talking and so on… Pattaya isn't the West.
What I mean is meeting the girls somewhere nearby the hotel, have a chat and go straight to the room for some kinky stuff…
Pattaya is unique in this regard because there aren't university and office girls like in Bangkok, but mostly hookers (80%).
So, most of the girls on these dating sites are pros.
But by not meeting them in bars, not only you don't have to pay a bar fine (300-1.000 baht) but often they will not ask for money either.
The thing is most tourists meet them in Pattaya brothels and expect money for their time.
However, the miss-concept go further because even when the girl stops working, she still looks at the man as a customer, not a boyfriend.
The money exchange vicious circle never stop.
If you want them to see you as a boyfriend or a fuck buddy… then you must meet the girls outside their place of work.
When you do that, they'll feel strongly attracted to you, happy and in love with you…
But the best part is you are going to have sex with them for free. No need to throw away money on hookers only risking getting a disease or unnecessary drama.
You can easily get laid in Pattaya for free when searching for girls online on the right sites.
The next place is…
Malls & Street – Day Game
During the day there isn't much to do in Pattaya because is a town that comes alive at night.
Personally, I go out in the afternoon with the girls that I meet on the dating sites.
However, after 5 o'clock the mall is a good place to walk around and strike a conversation with girls roaming around.
If you are planning to stay in Pattaya for more than 2 weeks, it's worth talking with girls having a job in the numerous shops because they are open having a good time.
Having said that, it isn't easy to open them up because most girls are shy and speak little English.
I've found better in approaching girls working in the restaurants, they speak good English and seem more outgoing than shop girls.
When eating outside, just smile and joke around, you'll be surprised how easy is to get their contact info.
One word of caution: write your ID Line on the back of the bill without people around noticing.
The reason is that can be embarrassing for her, especially if the coworkers see it, they will convince her not to call you. So, stay low key and play smart.
Next, we are getting into the infamous Pattaya sex venues…
Soi 6 Is The Afternoon "Fun Street"
You just had lunch, don't want to go to the beach because is hot, but you want a fuck without the bullshit, then visit Soi 6.
Soi 6 is the top Pattaya sex destination filled with ladies and ladyboys where you can get laid for as little as $30 dollars.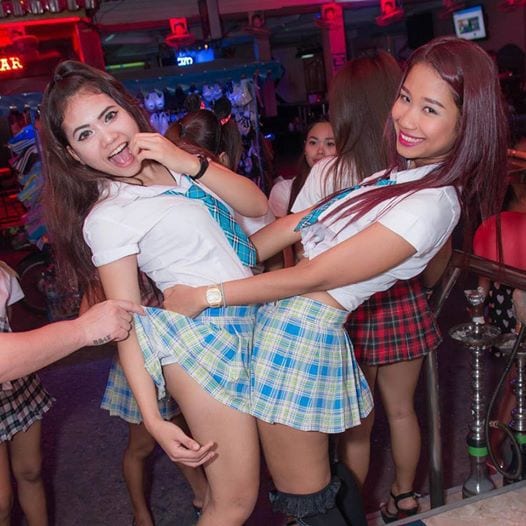 The price includes a room upstairs for an hour mostly fitted with wall's mirrors offering a naughty experience.
I can conclude that Soi 6 is a fun place to spend an afternoon with friends while playing with girls… That's why it should be added to your Pattaya sex tour.
Massage Parlors With Happy Ending
There are two main "happy" massage parlors in Pattaya:
Soapy massage;
Oil massage.
Both places offer relaxation and a sex massage with a happy ending. The only difference is the price and the way they do it. .
The soapy massage starts at 2.000 baht which include an erotic bath, a body to body massage plus sex.
Instead, the oil massage cost 300-400 baht where you'll be oiled all over the body, naked of course, plus all the extras; Handjob 500 baht, BJ 800 baht and full service 1.200 baht.
The massage places are open as early as 10 am till 10 pm which is a great service considering those are the only places open all day offering sex in Pattaya.
If you would like to learn more, check out the best Pattaya massage and Pattaya soapy parlours.
Pattaya Sex Venues To Avoid
The Beach Front is a 2 km stretch where there are hundreds of Pattaya prostitutes offering cheap sex.
It's easy to get sex from the girls standing in Beach Road at any time of day and night.
First, those girls working there are the worst in the sex industry who can't get a job in the bars or don't have the money to freelance in the nightclubs.
They are the favorite option for the low-class tourists visiting Pattaya.
In other words, you don't want to pick a girl from the beach road, you might risk some sexual disease.
Also, the place is busy with ladyboys well known for robbing tourist.
After midnight, this strip is considered dangerous, so avoid walk along and prefer to walk sown second road, much safer at night.
Pay For Sex In Pattaya or Free Sex?
I have to admit that most girls in Pattaya are money minded. But you can find free sex if you search in the right places…
Like said earlier, going online is the best way to find girls who fuck for free. If you prefer to pay for it, any corner in Pattaya has sex venues for any type of experience and budget.
RELATED ARTICLES