Singapore Red Light District Guide
Singapore has only one official red light district that offers safe sex – Geylang. It's legally regulated under Singapore law. But it isn't the only spot to meet girls for sex in Singapore.
There are other unofficial red light areas where you can find hookers and freelancers like Orchard Towers "Four Floors of Whores" and Brix Bar inside Grand Hyatt Hotel.
In this guide, I'm going to give you an overview of these red light areas, what they offer, prices and most importantly how don't get scammed or ripped off.
Let's start with…
Geylang Red District – Lorong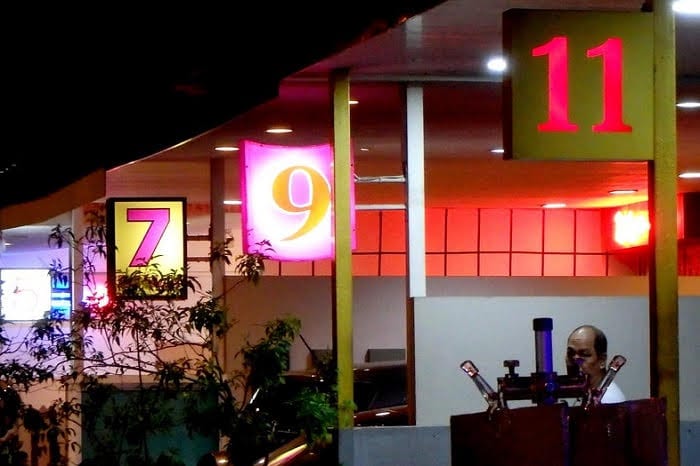 Located east of Singapore's central business district and only a few kilometers from the airport, it's a residential area and perfectly safe to walk at night.
The red light district is a small portion and the activities are confined to the "Lorongs" or small roads.
Not the whole area sell prostitution like in the Bangkok red light districts, mainly even numbers from Geylang Lorong 4 up to Geylang Lorong 24 with some spillover to the odd-numbered lanes.
Most brothels are concentrated in Lorong 24, 26, 28, 30. So, you better stick to these Lorong if you want to get the heart of the action.
There are also numerous eateries along Geylang Road which opens until late in the morning. They are hot spots to meet with horny Singapore women returning from the nightclubs.
Recently, many of the girls have moved Geylang to Heartland (HDB) because of police raids, competition, proximity to clients, and to cut costs.
That said, there are still lots of girls working in the brothels in most of its many small streets.
Some Lorongs have a concentration of girls from different races and not just local girls. Some have more Filipinos and some, Chinese or Indonesians.
Most of these girls are 18-30 year old from neighboring visa-free countries to freelance for a short time. So, there are always new girls waiting for you.
If that isn't enough for you, many freelancers ply their trade on Talma Road.
On average, girl prices start at 40 US$ for 30 minutes up to 80 US$ for an hour. If the girl is very sexy you might pay over 100 US$ for a shot with her.
In Galang, there are low-budget and girl-friendly hotels who also accept short-time. A good one is Hotel 81 Orchid.
Orchard Towers
This multi-story mall is one of the most popular spots to meet freelancers and hookers in Singapore.
During the day, it may seem just like your normal Asian mall with restaurants, stalls and shops.
Everything changes once the clock hits 8 pm and the first customers are walking into the bars and nightclubs to enjoy "happy hour".
Later in the night, they all get packed with working girls and sometimes normal fun-seeking locals on weekends.
Apparently, the fun and quality of girls in the "Four Floors of Whores" gets better with each floor you ascend to.
Most of the clubs are packed with sexy girls no matter the day of the week. Each offers a different flavor of girls, from Filipino to Thai to other nationalities.
Some have even European girls mostly from Russia, Uzbekistan, and Turkey.
If you like ladyboys, there are a couple of bars with only transvestite working there.
The majority of night venues are hostess bars with girls waiting to please you for a lady drink or two.
Don't expect to find local Singaporean girls selling their services here as the rates are too low for them. They prefer to sell sex from their condo for at least 120 US$ per hour.
Instead, girls freelancing in Orchard Towers offer all-night sex only for 50-80 US$.
That said, here are the best nightclubs to pick up hookers in Orchard Towers:
Ipanema
Queens
Naughty Girls
However, Orchard Tower isn't all about prostitutes, you can hook up with girls in Singapore that aren't looking for any benefits besides having a good time and getting laid.
Brix Bar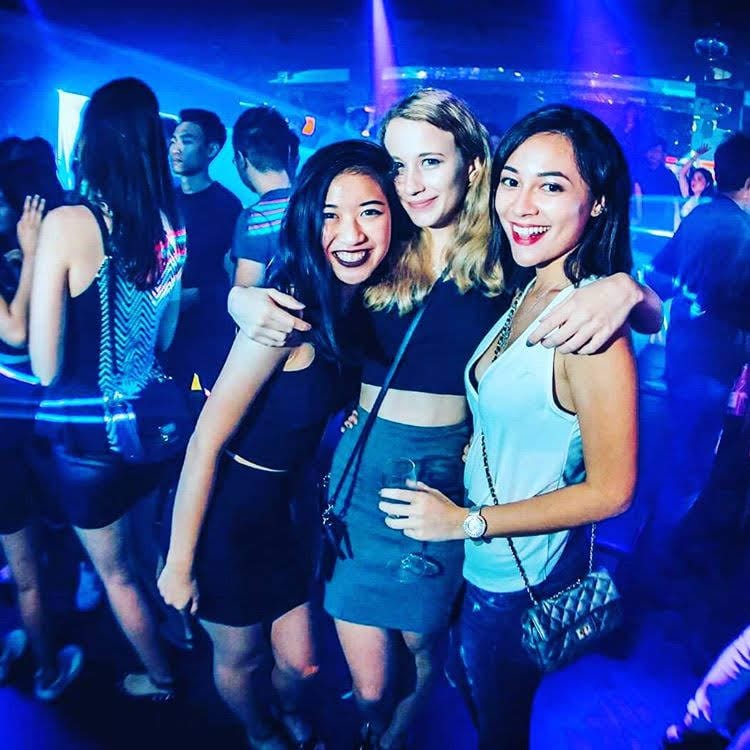 Brix bar is just a place, neither a "whore tower" full of freelancer prostitutes or a red light street.
So, why I added it to this Singapore red light district guide?
Because inside there are so many sexy hookers making it a red light area in its own regardless. This famous bar is located inside the Grand Hyatt Hotel, (one of the best sex hotel in Singapore) only 10 minutes walk from Orchard Tower.
The bar has a nice party vibe with a foreign live band playing Top 40 songs. Of course, that's not the main attraction. Rather it's the girls.
Not only is a large number of hot girls are the main attraction, but also the diversification of cultures among the girls.
Asides Asian Women, you can find girls from Africa, Russia, Brazil, Czech Republic, Colombia and many more that can't all be listed.
The entrance fee is S$30 which includes one free drink.
This doesn't mean you won't spend more on drinks as the girls expect you to pick up the bill.
The price for prostitutes in this place starts at 100 US$ up to 300 US$ for the hottest girls. For this reason, the clientele here includes mostly wealthy Singaporeans, expats or businessmen.
Not all girls inside are prostitutes, you can still hook up with a hot foreign woman that just wants to get laid.
Singapore Red Light Districts Map
As can be seen above, these red light areas are totally different with regards to prices and types of prostitutes.
Only Geylang is close to an official red light district and is dwindling due to the government crackdown on the area.
In Orchard Towers and Brix Bar, the scene is confined into a building and the restricted atmosphere in the city becomes unrestricted.
Nevertheless, you can still find lots of girls hot for action outside the red light areas, many girls opt for the online scene these days instead of bars and clubs.
Videos Of Singapore Red Light Areas
These videos explore the red light districts in Singapore so you can get a better idea of what to expect when going around these areas.
Video Of Orchard Tower – Unofficial Red Light Area
Orchard Tower is a commercial building with regular shops. After 6 pm, the scene in Orchard Tower transforms completely in a massive prostitution building.
In the first 5 minutes of the video, you can see the hookers standing in front of their shop waiting for customers. At 5.34 minutes of the video, you can see freelancers in the street outside the building.
Video Of Geylang – The Official Red Light Area
At the beginning of this video, you can see that Geylang is just a normal area with food shops. At 3.20 minutes in the video, you can see the brothels and the girls waiting for customers…
RELATED ARTICLES