Chiang Mai Freelancers: Best And Cheapest Sex
You can meet Chiang Mai freelancers in the streets, nightclubs, malls and even at the university. There are girls ready to go with you all around town, you only need to know the right places.
For first-timers in Chiang Mai, taking a freelancer back to their hotel room might be a scary proposition because they could have diseases or tendency to make problems. They aren't employed by a business, so you don't have anybody to go complaining if things turn sour.
However, most freelancers in Chiang Mai aren't trouble makers or sick, just they don't like to share their earnings with the brothel's owner.
Why work more to earn less? A sexy girl can freelance whenever she feels like and make more money than sitting in a bar all day and night long.
A freelancer typically charges you 1.000 baht per night, but if you meet her in a bar, you have to pay 1.000 baht for her plus a 500 baht bar fine to the owner.
It's harder to convince someone to shell out 500 baht extra for the exact same girl and service. A freelancer can get more customers in the street than working in a bar, it's just economics.
The money is the same but the effort is less and allows way more freedom. They don't need to report to work at the same time every day, they can work whenever they feel like it.
That is a good thing for you as well because if you would like a freelancer to spend a few days or weeks with you, she is free from any commitment. A bar girl has to ask first permission to her boss and if approves, you have to pay a bar fine for each day she spends with you.
I'm going to describe the type of freelancers in Chiang Mai with relative prices for sex and tips to have a safe experience. Also, I'll let you know where they hang out and best girl friendly hotels in Chiang Mai nearby the major freelancer areas.

Chiang Mai Freelancers Online
If you don't feel comfortable walking Chiang Mai streets at night or simply can't stand the loud music in the clubs, another place to meet freelancers is on dating sites.
Yes, a dating site supposes to have only women searching for a serious relationship, but in Chiang Ma like other parts of Thailand, there are girls that do it on the side: sideliners.
They are usually university students who need some extra cash time to time, accepting to meet and sleep with men for a tip…
But there are also a few full-time freelancers, but they aren't numerous…
Sideliners don't openly mention what they have to offer, but instead, mention that they are looking for someone to love. For them, love has a price.
When you want to get in contact with a sideliner student girl, search for profiles of girls around 20 years old. Instead, full-time freelancers are usually straight to the point by uploading pictures wearing only a bra or a short skirt.
Instead, if you would like to get in touch with Chiang Mai freelancer online, the most popular and safest dating site is Thai Cupid.
Make sure to upload at least two quality photos of yourself and state clearly in your profile what you are looking for to avoid misunderstandings.
For example, if you would like to meet a girl for a few days during your holiday in Chiang Mai, write that you would like to meet a fun and adventurous girl… And you don't mind to be generous for her time.
In my experience, I've noticed that things work out better when upfront.
Many girls might be too shy asking you for money once you meet up, but it's nice to offer a tip when you sleep with them. They need the money.
RELATED: 3 Best Dating Sites to Meet Thai Girls Online

Night Club Freelancers In Chiang Mai
The nightlife in Chiang Mai isn't as glorious like in Bangkok, but it's fun. There are many hot chicks out at night, at first they might seem regular girls but in reality, 60% of women are freelancers.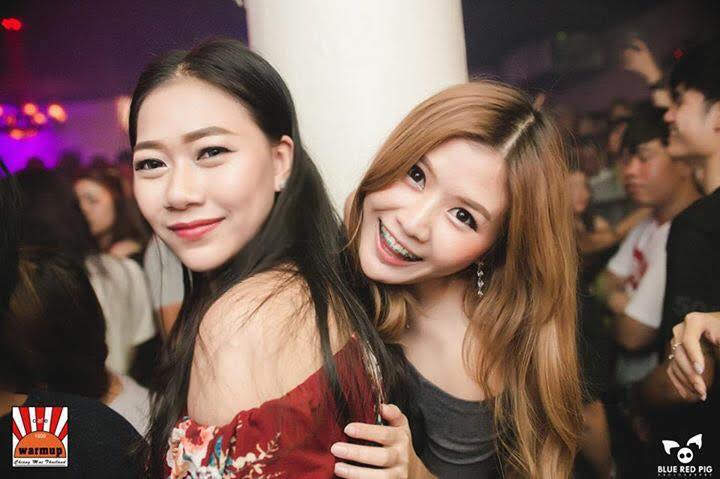 It's hard to tell who is who, but a few signs to recognize a freelancer hookers are tattoos, sexy outfit and a lot of makeup.
Don't expect them to approach you, most will smile but you have to make the move in starting the conversation. Yes, Chiang Mai freelancers are a kind of shy, they fly under the radar.
The standard prices are between 1.000-2.000 bath depending if she is a looker or an old duck, and whether she likes you or not.
In the Chiang Mai girl prices guide, I explain how things work in term of prices with freelancers, not everyone gets the same rate.
If you think to get in a nightclub and hook up easily with a freelancer and have fun, you are misleading yourself. You need to be able to start conversations and create a spark of attraction with the girls.
Money alone isn't going to buy you any good sex, you can get laid but she might refuse to give you an enjoyable bang.
The best nightclubs to meet freelancers are:
Zoe in Yellow; This is a bar/nightclub that opens early at 5 pm and closes at 12 am. It's packed with hot freelancers.
Spicy; When Soe in Yellow closes the doors, everyone moves to Spicy to party hard. Most girls are drunk and easy to pick up.
When scouting for freelancers in the club, keep in mind that they are usually with friends, so they don't go home with you immediately. You have to drink with them for a few hours or at least until her friends find a guy.
Sometimes it can be frustrating.

Best Freelancer Hotels In Chiang Mai
When planning to pick up freelancers in Chiang Mai, it's convenient to stay nearby, possibly walking distance. Not only you save money in transportation fees but you get back to your room much faster.
That gives you more intimate time with her instead of worrying about the time.
If you plan on partying every night, then you might want to consider staying on Loi Kroh Road where the nightclubs and bars are located.
So, the best freelancer friendly hotels in Chiang Mai are:
Nap In Chiang Mai: strategy location and wonderful stay, you are going to love the rainforest shower.
De Lanna Hotel: this resort hotel is super, quiet and well located centrally.
De Chai The Deco Hotel: Between Loi Kroh Road and Tha Phae Gate, you can't ask for a better location.
There are many other girlfriendly hotels in Chiang Mai, but those are the one where I usually stay.
I hope you enjoyed this Chiang Mai freelancer guide, there are many opportunities to get laid in Chiang Mai.
Video Of Freelancers In Chiang Mai
In this video, you can see mostly freelancers out at night in Loi Kroh Road – the main nightlife area…
RELATED ARTICLES