Happy Ending Massage In Pattaya
Are you looking for an erotic massage parlor in Pattaya that offers happy endings? If your answer is yes, you're in the right place.
In Pattaya isn't hard to find happy ending massage parlor, as far as you know the streets where they are located.
However, the hard part is to pick the parlors that give an excellent special massage. I had my fair amount of disappointments while searching for those "happy" places. throwing money for a sloppy massage is a real turn off. 
For example, the massage girls working in the shops in Soi 6 look attractive and naughty. But after paying for the massage, it's shocking to learn that they don't offer any happy endings. 
However, there are a few parlors offering quality dirty massage parlors in Pattaya which operate in hidden streets. They are known by the expatriate community but are reluctant to advertise their services because they operate illegally.
And because they operate underground, you get to pay a premium price. But don't worry if you're on a budget, besides revealing the best Pattaya parlors offering happy endings, I'm going to tell you how I get private massages in my room at a fraction of the cost.
That way, you can get two ladies for the same price as a masseur in a "happy" massage parlor…
3 Best Pattaya Parlors Offering Happy Endings 
One of the most known erotic massage parlors is…
 
1. Sabai Dee
It's a well known soapy parlor in Pattaya that offer an all-inclusive service. You pay at the reception the full amount after had chosen a girl, it includes a bath, dirty massage and happy ending. 
The good thing is you don't have to negotiate with the girls. The bad thing is that is expensive.
The rate starts at 2.500 baht, which is expensive for Pattaya money. With that amount of money, you can get two freelancing girls in your room's for all night, not only 90 minutes. 
If you want to get massage by a hot girl and get her candy, there are better options which I'm going to reveal at the end of this guide.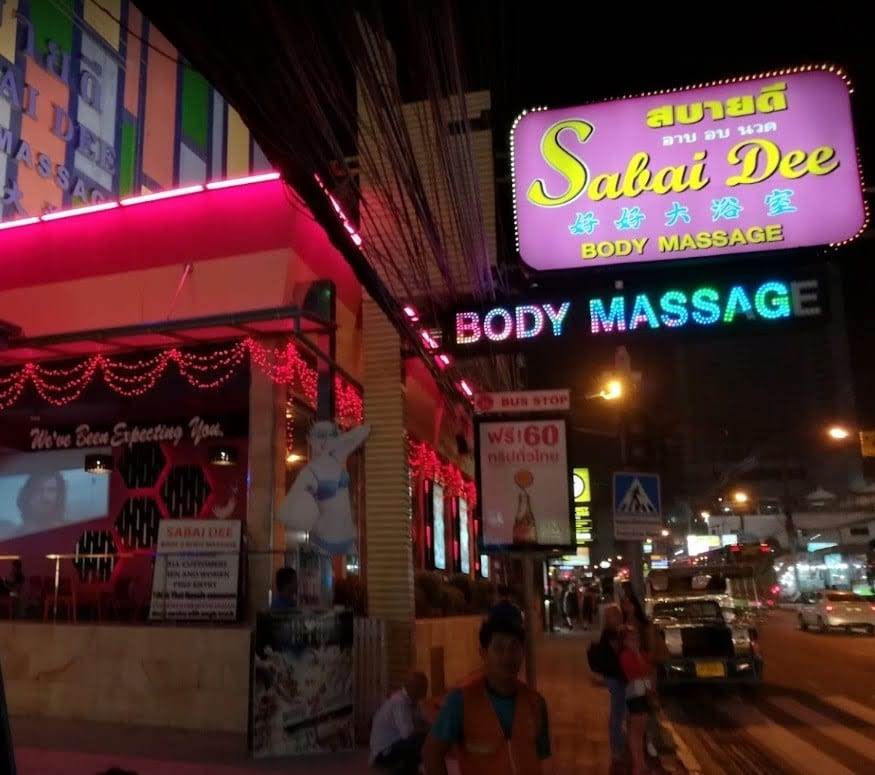 Anyway, the wide selection of girls Sabai Dee is impressive, on weekends there are something like 70 girls.
If you aren't into soapy massages, consider visiting…
 
2. Home Massage
It's a small shop located in Soi Post Office not far from Walking Street.
The place offers massage with happy endings. Meaning after 30 minutes into the massage, the girls will offer her extra services. The massage is nothing to brag about as the girls are into sexual services rather than massage therapy.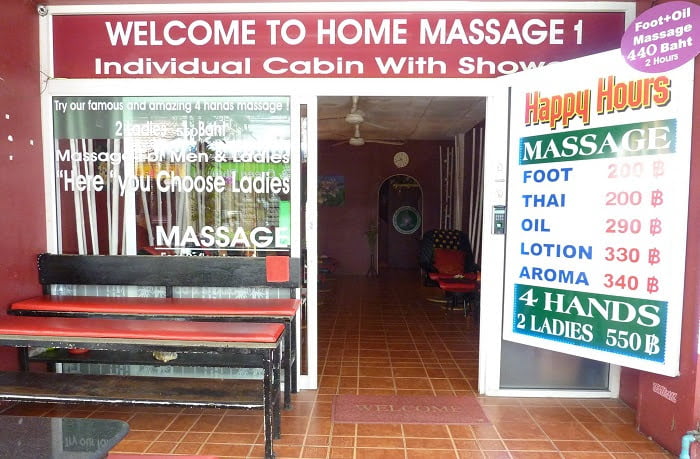 The girls sit in front of the shop, pick one and go upstair for the massage. After 30 minutes, bargain with the girl for extras. 
If you can't agree on the price for the happy ending, remember that you have to pay for the massage at the reception: 300-350 baht. 
Yeah, the girls have the upper hand because they can quote any price and also refuse certain extras (blow job is a common one).
To avoid disappointment, don't pick the girl but let her pick you. That way is more probable she is going to give you a good time.
At last…
 
3. Dream Teen Massage
This massage parlor offers massages with happy endings with different types of rooms. You can opt for the standard one with a basic massage table or with Jacuzzi. 
Don't get caught by the name of this parlors, there are a few teen girls working there, most of them are in their 20s.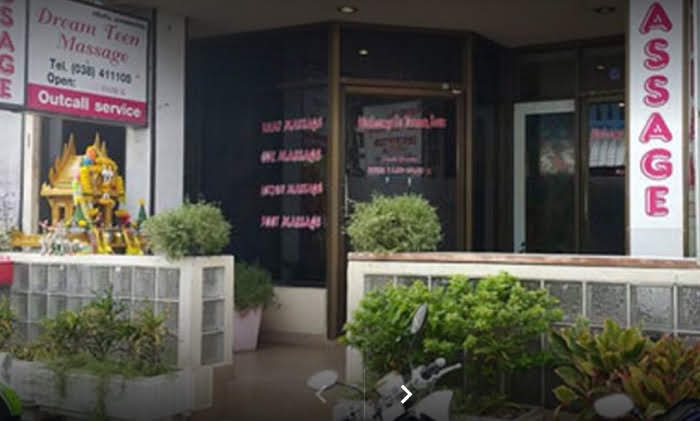 The basic massage starts at 400 baht per hour, plus for the extras. You 'll negotiate with the girl once in the room. Usually, she wants around 1.700 baht for the full service. 
It's a pain in the butt to negotiate for extras after have paid the basic massage in reception because if she asks too much, you have lost 400 baht and one hour of your holiday time. 
It is frustrating don't be able to unload after getting turned on.
If you are into this kind of unpredictable experiences, visit Dream Teen Massage in Soi Buakhao, located opposite the night market. 
A Cheaper Alternative To Happy Massage Parlors
If you are into sensual massage and don't mind to get an amateur girl, you can engage the services of a freelancer for 1.000 baht.
You can get a dirty massage plus all the extras directly in your hotel's room. No need to bother to visit the massage parlors… Or pay crazy money… Or wasting time in useless shenanigans.
What can be better than a happy ending massage from a young spinner? Not for an hour, but for all night.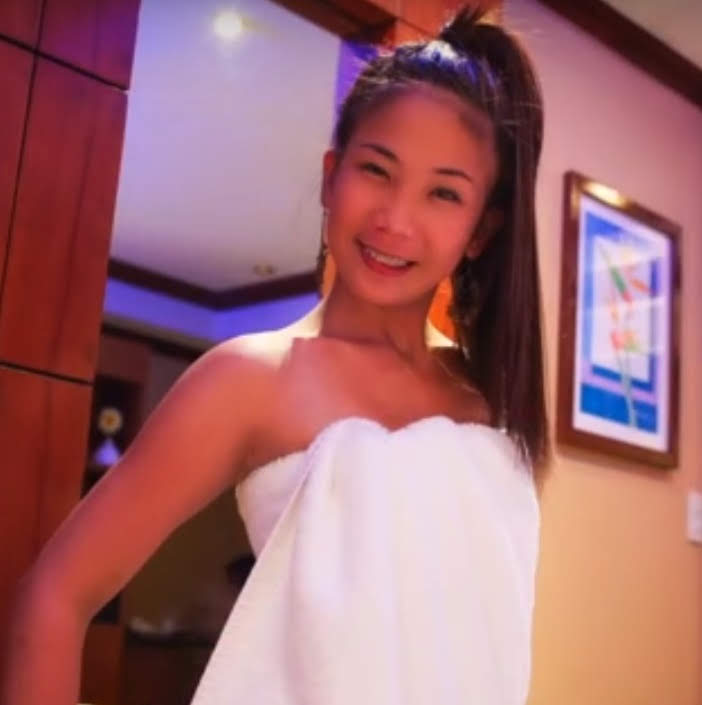 Probably getting an erotic massage from two young girls for the same price of a masseur from an erotic massage parlor. And you aren't dealing with hard hookers, but everyday girls 😉
You can find Pattaya girls online that are into "pay for play" activities. Yes, not only they visit and massage you, but they offer all the extras.
It's like a girlfriend kind of experience, not a mechanic hooker trying to hurry up things.
A few months back when I was in Pattaya, I made a deal with a Thai girl met online. The deal was to get a massage every second day.
At first, she was shy and embarrassed, but over the weeks she got used to performing body to body massage fully naked. I still remember her small ass and watering mouth.
She was eager to please and learning new things. I'm so grateful for that experience and happy memories.
Erotic Massages In Pattaya For Everyone
In conclusion, even when on a budget, you can get a happy massage in Pattaya. If you can't afford the erotic massage parlors, now you know what to do. The parlors aren't anything special to justify the price.
If you are really into massage and sex, you are better off recruiting girls online directly. Not only is cheaper, but there are some real hotties out there.
I wish you many "happy moments" in Pattaya.