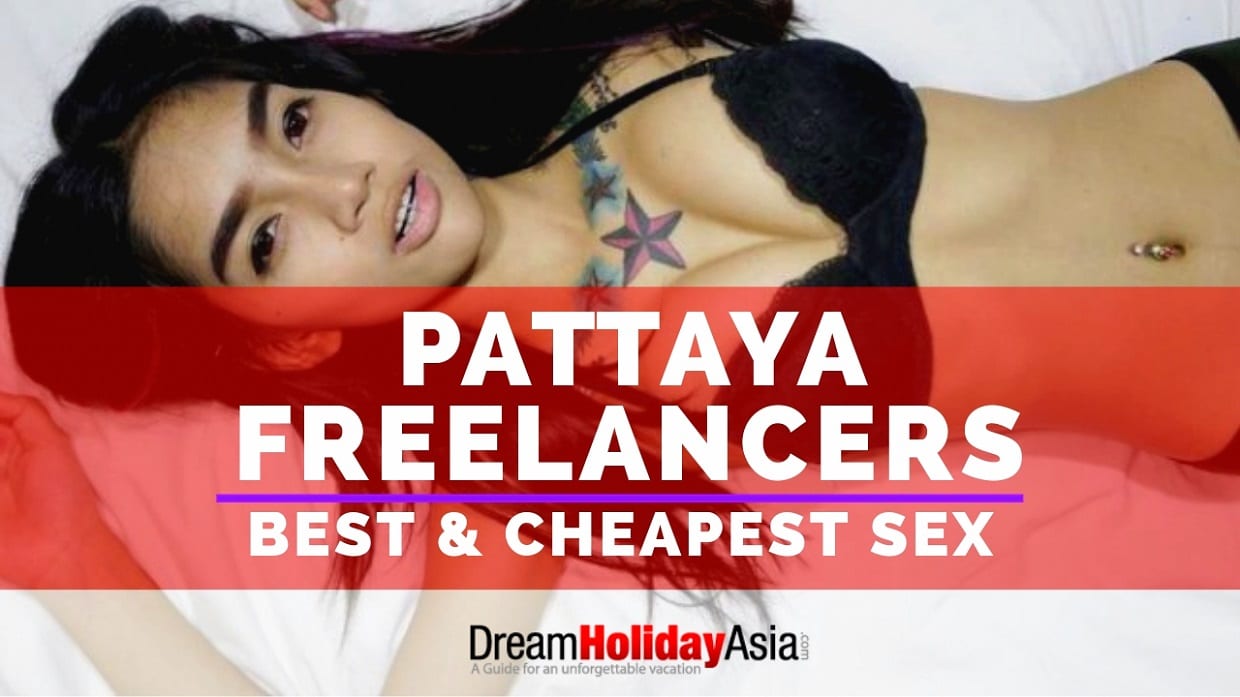 Pattaya Freelancers: Best & Cheapest Sex in Pattaya
You can find Pattaya freelancers in any corner of town. Most girls you see in the streets, shops, restaurants and even beaches, are most probably freelancers happy to go with you for money.
Yet, you can meet good girls in Pattaya that are genuinely interested to hook up or date a foreigner, not for financial reasons.
Most travelers think that freelancers in Pattaya are risky business because they aren't employed by a bar, so they could have diseases or a tendency to make problems.
The reality is freelancers aren't a risky business but in most cases, they don't like to share their profits with the brothel's owner.
For example, a girl working as a freelancer charges you 1.000 baht per night. If she would work in a bar, she would ask for at least 2.000 baht – 1.000 baht for her and 1.000 baht for the owner.
Obviously, it takes more energy and works to convince someone to pay 2.000 baht instead of 1.000 baht for the same service.
So, for a freelancer is just better to hang out in Pattaya and find customers on jer own – the same money, but less effort, and more freedom.
The good thing about freelancers in Pattaya is their naive nature and tendency to say yes to any sexual request, besides the best value for your money.
In this article, I'm going to expose all the different types of freelancers in Pattaya and relative prices (the going rates).
Let's start with the easiest option…
1. Pattaya Freelancers Online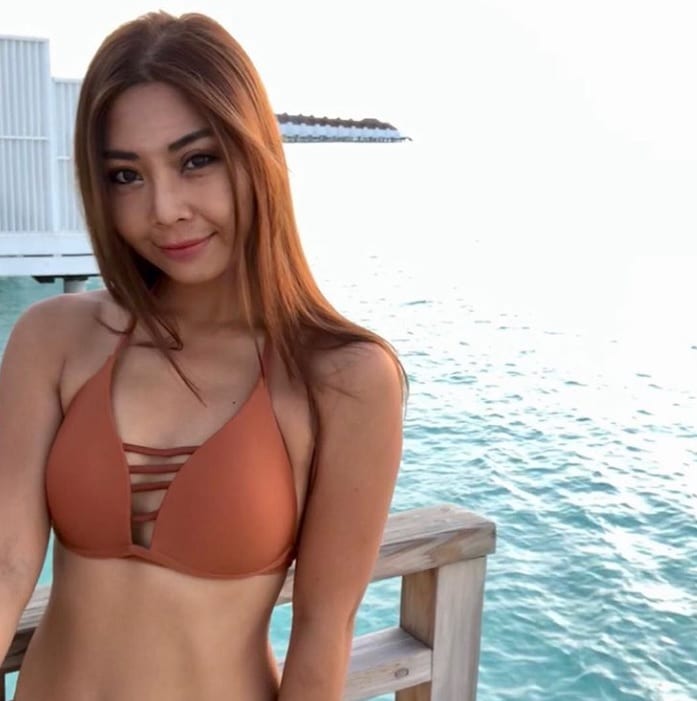 If you don't like clubbing or want to avoid the freelancers in the streets, then the best place to meet Pattaya freelancers is on dating sites.
You might think that dating sites have only Thai girls looking for love and relationship, but in tourist destinations like Pattaya, there are freelancers too.
Usually, freelancers wear skirts, bikinis and pose provocative while having hobbies like traveling, parties, and other fun activities.
If you would like to contact girls in Pattaya online, the most popular and safest site is Thai Friendly.
To get started, upload your best pictures while writing an honest profile. And contact only the girls that seem more fun.
Let them know when you'll visit Pattaya so they can be free during that period of time for you.
2. Pattaya Freelancers On The Street
Pattaya's many streets are packed with freelancers. The most known is Walking Street, where any girl has a tag price, but also Beach Road and Soi Buakhao are well worth the walk.
Don't be afraid to approach a girl and ask if she would like to go with you.
Pattaya is a resort town, with a limited number of residents. So I can say that 80% of girls here are freelancers, looking to make money with tourists.
When you see a girl that you would like to hook up with, smile and start to talk with her. If she stops to chat, it means she is free and interested.
Don't need to take her for a drink or get involved in lengthy conversations as it won't take long until she gets to the point.
The best places to pick up street freelancers in Pattaya are:
• Walking Street; You can pick up freelancers starting from 7 pm until 5 am.
Between 7-9 pm, you can find freelancers willing to go for a short time for less than 1.000 baht.
After that, most freelancers in Walking Street accept only long-time commitment (all night) for more than 1.300 baht.
• Soi Buakhao; Great street to meet freelancers during the afternoon.
Most Pattaya girls live in this area and usually they wake up and go to eat in the afternoon. The standard rate is 1.000 baht.
• Beach Road (Promenade); You can find freelancers 24/7, although the best time is from 7 pm until 11 pm.
Beach Road girl price is 1.000-1.500 baht for a short time.
Keep in mind that freelancers in Beach Road bang anything moving without discretion, so watch out for diseases. You also need to add an extra 300 baht to rent a short-time hotel room.

3. Night Club Freelancers in Pattaya
When you visit a Pattaya nightclub for the first time, the girls seem there only to have fun like in any part of the world.
The reality is that 90% of the girls in Pattaya clubs are freelancers waiting for customers while having fun with girlfriends.
I would say that freelancers in nightclubs are usually "all night deal' because you quite often recruit them after midnight anyway.
The price range from 1.000 to 2.000 baht, depending on whether she is a looker and your appeal to the girl.
In high season (from October to April) is hard to get a freelancer in Pattaya, it reflects on the rate starting at 2.000 baht.
These girls aren't "hard freelancers" like in Beach Road, making them a better option if you are looking for a girlfriend experience.
The downside is that you need to be able to start a conversation and create a spark of attraction with the girls.
In other words, only the money isn't going to get you laid with a quality girl in any Pattaya nightclub.
The most popular freelancer's nightclubs are:
Lucifers; Hip Pop music with 80% freelancers interested mostly in black men.
Marine; Late night pick up place, usually after 3 am.
Insomnia Disco; The Most popular nightclub with the hottest freelancers in Pattaya.
Also, you can bring home the coyote girls dancing in the club for about 5.000 baht all-inclusive. But in my humble opinion, they aren't worth the money.
Best Freelancer Hotels in Pattaya
When picking up freelancers around Pattaya, the best thing is to book a hotel room for the length of your stay near the action.
You don't want to bother yourself with transportation and other inconvenience to get back to your hotel. It can affect the mood of the girls and it cost extra money.
So, the best freelancer-friendly hotels in Pattaya are:
Walking Street – Aya Boutique Hotel located walking distance from Walking Street.
Beach Road – Hilton Pattaya Hotel is above the Central Pattaya Mall and centrally located on the beach front. Just outside, many freelancers on the beach.
Soi Buakhao – Easy Corner Guesthouse in the middle of the Soi (street).
There are other several love hotels in Pattaya, but in my experience, those are the best when hooking up with freelancers.
With that said, enjoy Pattaya!
Videos Of Freelancers In Pattaya
In these videos, you can see Pattaya freelancer scene during the day and at night. In Pattaya, there is always a girl behind the corner waiting for you…
Freelancers In Walking Street At Night
In this video, you can see many freelancers out at night on Walking Street. At the beginning of this video, you'll notice a black lady… Yes, she is a freelancer from Africa ready to go for a few thousand baht.
RELATED ARTICLES