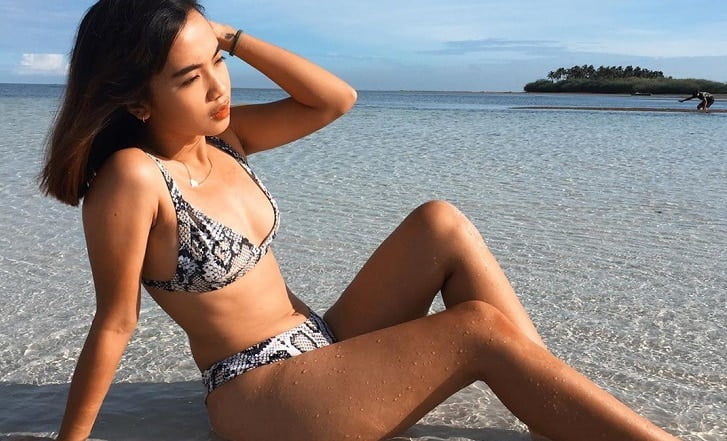 How To Find A Filipina Travel Companion
It's easy to find a beautiful Filipina travel companion. There are plenty of eager girls that would love to travel, but they can't afford it.
This means if you offer the opportunity to travel, you can find friendship and intimacy from a much younger Filipina.
Filipinas with the travel bug are young, energetic and love to have fun.
I'm talking about regular girls here, like university and office girls, not hookers. Everyday Filipinas with the dream of a multi-country trip but limited funds to achieve it.
The good thing about everyday girls in the Philippines is their naive nature and tendency to say yes to any of your requests.
It's truly a lifetime experience spending a holiday together with a young and innocent Filipina.
However, before all the good things can happen during a holiday with a Filipina, you need to be able to find and attract one from the other side of the ocean.
Are You A Fun Travel Buddy?
Most men worry about their age or other stuff when it's time to recruit a beautiful Filipina to travel together. But she is going to judge him not based on looks or age, but likeability and fun personality.
Filipinas, for the most part, are very used to the idea to go around with an older man, they don't feel ashamed for that.
If you are 10-20 years older then her, it doesn't really matter. What matters is the way you portrait yourself.
Of course, if you are 50 + years old and you want a girl in her 20s, you better rent a Filipino girlfriend.
Filipinas who are into traveling love to be around fun, friendly and outgoing men. No woman wants to travel with a creepy guy, even if he promises her to go around the Philippines on a private yacht.
So it's important to be seen as a cool guy, that loves to have fun and eager to explore.
As you know, the first impression matter a lot.
If you look handsome and in good shape, that is an initial good reason for her to go on holiday with you. She can rationalize to herself "Oh, it is handsome, I would like to go on holiday with him".
However, if you aren't so handsome or your belly is oversized, then you need to give her a reason to be interested to be your travel companion. Show that you are a friendly and outgoing man.
Don't Look Like A Sex Tourist
She might not ask you directly the question, but you can bet that she is thinking about it. After all, there are many sex tourists in the Philippines.
Local girls aren't blind, they see more often than not foreign men buying the service of prostitutes, instead of pursuing dates with quality Filipina girls.
So it's normal that she feels hesitant about you because she doesn't have any references regarding your background.
You want to prove her upfront that you are a nice and well-intentioned man who wants only a female travel companion during his trip to the Philippines.
So, how to do that?
Upload a few pictures of yourself traveling around the world with other people, even better if with women. That state you are a friendly traveler that loves people.
If you haven't any travel photos, you can always post pictures of yourself with family and friends back home. Better if doing funny activities like birthday parties or similar.
Don't shy away from the possibility to render yourself vulnerable, Filipina will instinctively trust you.
In conclusion, when a man doesn't reassemble the image of a creepy sex tourist, a Filipina will accept the possibility to go on a holiday with him.
Best Ways To Find A Filipina Travel Companion
If you are looking for an everyday girl to join you during a holiday in the Philippines, Facebook and arrangement sites are the best places to scout for girls.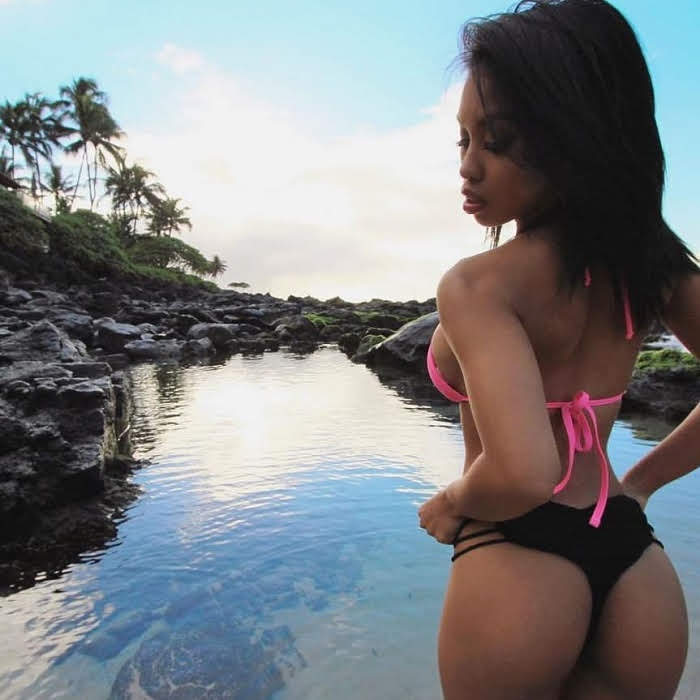 Meet Girls On Facebook
If you are young, good looking and with an interesting lifestyle, I recommend using Facebook to find a Filipina travel companion.
Facebook is a very superficial platform, it's pretty much all about looks, lifestyle, and likeability.
If you don't have at least two of these elements, most Filipinas aren't going to be the least interested. But if you do, you have good chances to hook up with a travel buddy.
So, how to get started on Facebook.
Find a cute girl who seems fun, single, preferably lives close to the area you want to visit.
Next, you want to look at her Facebook profile and get somewhat familiar with her page. Learn about her interests, find out what she's about and the food that she enjoys eating, etc.
That helps you to learn about her personality so you will be able to build an emotional connection.
Send a message related to her interest and hobby that she mentioned on her profile page. Obviously better if they match with yours.
Photography is a hobby that matches very well with girls that love traveling… And the best part is you get her to take all the photos of your trip so you don't have to bother yourself.
When you feel comfortable, let her know your intention to visit her place and ask if she is up for some traveling together.

Meet Girls On Arrangement Sites
Hot Filipinas who want to travel but can't afford it, turn to arrangement sites to find a man that can take them on a trip.
Imagine how fun will be your holiday with a beautiful and young Filipina…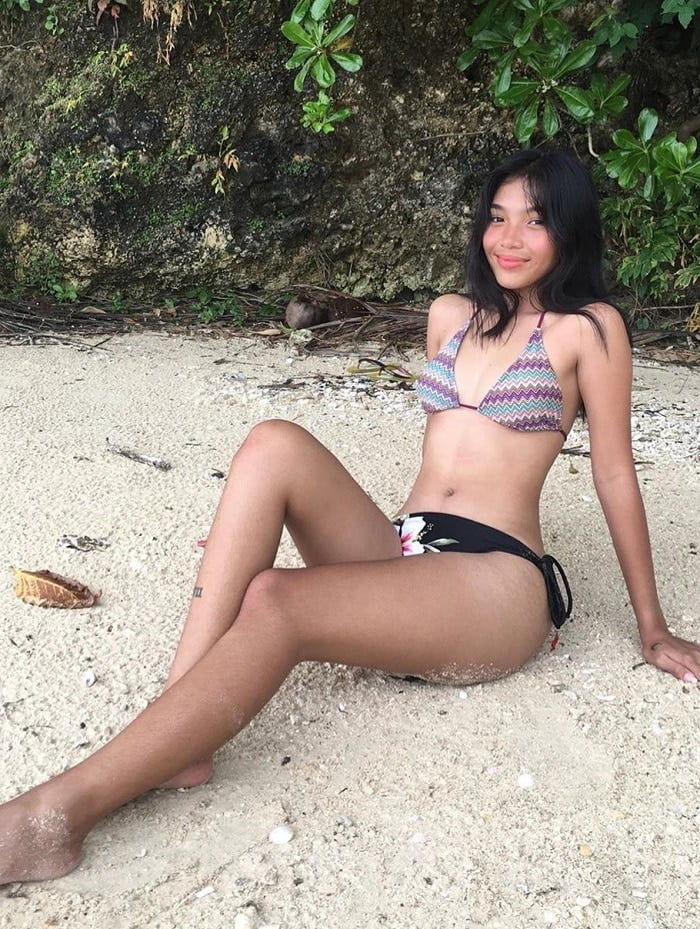 She will look after your needs and make sure you'll have a good time with her.
As you support her while traveling, she'll do anything to make you happy. You won't get complaints or drama as when traveling with a regular girlfriend.
It means you get all the benefits of a girlfriend's experience like intimacy and companionship but without the disadvantages. If you ever went with a girlfriend for a holiday, long faces and silence are the norms rather than the exception.
The best way to find a Filipina travel companion is to use an arrangement site like Seeking Arrangement. Plenty of Filipinas eager to be your travel buddy.
On the left sidebar, you can seek for girls interested to travel with you…
That helps to filter out the girls that are looking for other types of arrangements.
When contacting the girls, be direct: "Hi, my name is… I noticed your profile and that you love to travel. I can offer… Are you interested?"
I've found this formula works best when trying to break the ice with girls on Seeking Arrangement.
Remember to upload photos on your profile that portrait you as a fun and energetic man. Girls with the travel bug tend to be attracted to that type of personality.
When writing about you on your profile, make sure to mention that you love to travel and are looking for a like-minded companion.
Best And Worst Holiday Girlfriends In The Philippines
If you have the choice, go for student girls. They are easy-going, naive, and great fun to be around.
Their main focus is to have a great time with you while experience different places. Student girls are curious and enjoy learning from older men all the good things life has to offer.
The worst thing you can do is to take a bar girl or prostitute with you during your trip.
Working girls are only interested to get as much money possible from you to feed their families. They don't care about you or to discover new places, they only want money.
It can get tiresome to deal with a girl trying to extract money out of every occasion.
For example, you walk in front of a shop and she asks for gifts. You pay the meal at the restaurant and she asks for the change.
An everyday Filipina like a student would never do that.
In conclusion, girls from red-light areas aren't a good choice as holiday girlfriends. Students are the way to go.
RELATED ARTICLES