Philippines Travel Guide For Single Men
The Philippines is the Easiest Country to get LAID in Asia
"If you don't know where to get started, don't worry, it's as difficult as finding dune in the desert"
The Philippines is the ideal destination for the traveler seeking to combine pleasure with relaxation while avoiding the crowds found in other more well-known sex tourism destinations like Thailand.
English is widely spoken here, so it is easier to communicate with the women making it more likely that you will have an enjoyable experience.
Also, Filipinas are cute, sweet and easy going while having traditional values lost long ago in the West.
All this make the Philippines the perfect destination for solo men that wish to spend a tropical holiday in the company of a lovely girl.
With this guide, you'll learn the best places in the Philippines, how to meet girls while having an overlook about how things work over there and how much is going to cost you.

***
Contents
Click a link to skip to that section. Don't skip any sections!
***
When To Go Philippines?
Best time to visit the Philippines
What About Girls in Philippines?
Understand the type of Filipina girls
Philippines Destination Guides
The best places to visit for an adult holiday
Cost, Tips & Tricks
An overview of general prices in the Philippines and my advice how to stay out of troubles
Date Philippine Women
The easiest ways to meet local girls
–
When To Go Philippines?
There are many different micro-climates within the Philippines, but there are two main seasons: November to May is the dry season, with milder months in December and January, whilst June to October is the wet season.
The best time to visit is between February and May when the weather is warm and dry.
What About Girls in Philippines?
You can meet girls anywhere here. On the internet. In cafes. At the mall. In bars.
Some of them are bar-girls, but most of them are normal girls. So long as you're not a complete retard, you can date whoever you want.
If you wanted to sleep with 3 different girls a day for an entire year, you could do it in the Philippines.
In the Philippines, you get better girlfriend experiences than Thailand. Looking for a wife? The Philippines is for you.
Filipinas are conservative in the sexual act thus anal sex is rarely practice.
The Difference Between Manila & Angel City Bar Girls
Manila bar girls are sophisticated – they know how to dress and have good manners.
On the other hand, Angeles city bar girls are provincial style. Most of them dress like countryside people, don't know how to act in a fine dining restaurant and can't communicate effectively.
So, Manila is the place to go if you are looking for a fine lady to go out to restaurants and have a conversation.
Instead, Angeles City is for the adventure seekers who enjoy drinking and having sex.
–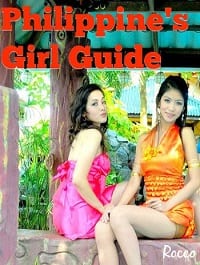 I've written the Filipina girls guide packed with useful info to clear some of your thoughts about Filipino girls and tips to get you laid.
Which girl suit you?
The school gal, or maybe the Pro, or the Big Score.
There is only one way to find out your type of Filipino girl.
–
Philippines Destination Guides
Typical Costs
Sex: It is all over Philippines in different form; freelancers in clubs, bars, a go go, KTV,etc. With as little as P1,000(20$) and you are set for a night out on the town. You could be the oldest, ugliest SOB, and the clock starts ticking with your money, just like anyone else's.
Sex Activities: Most of the action will be found in Manila and Angel City. Fun can be found in a go go bar, bj bars, clubs and massage parlours. Philippine is well know for pool parties in hotels and model competition alike, especially in Angel city.
Accommodation: Outside the capital Manila, budget travelers can get by for around P400(8$) on simple accommodation. Mid-range travelers should budget around P1400(30$) for reasonably comfortable hotels or simple resort accommodations.


Once you enter the top-end territory, the sky is almost the limit: top-end accommodation prices will almost always be quoted in US dollars, and will average around US$80 for a resort or standard hotel (though this can go much higher).

Of course, as far as prices go in the Philippines, location is the operative word. Manila's accommodation (especially mid-range) tends to be pricey compared to the provinces.

Likewise, the internationally famous resort Boracay is a lot pricier than most other islands, though bargains can be found even there.

The season also plays a huge role in accommodation prices: in the off-season, you can ask for and expect to receive discounts on accommodation of between 20% and 40%.
Food: is very cheap in Philippine. Street food will cost you about $1-2 USD per meal and restaurant food will cost between $3-5 USD per meal. Western meals at nice restaurants cost more, from $5-10 and upwards.
Alcohol:The Philippines is probably the cheapest place on earth to buy alcohol, whether beer, wine or even premium imported brands.

I honestly cannot think of a single duty-free purchase of liquor, in any country where I have traveled, where alcohol is cheaper than local supermarket prices. In bars, a local beer will cost you 50 pesos(1$) and in Ago-go between 80-200 pesos(2-4$).
Transportation: Travel within the Philippines isn't difficult if you don't mind riding the sometimes rickety public transportation. Public transportation start as little as 20 pesos up to 600 pesos for long bus trips(1/2$-10$).

There are all kinds of transportation available to tourist and locals: Airplanes and ferries for inter-island transfers, buses & taxis ply in major cities all over the Philippines and the ubiquitous jeepney can be found everywhere.

In Metro Manila, modern light rail transit is available on main roads. In tertiary roads & small rural towns the tricycle is the transport of choice.
Tips & Tricks
Don't buy drugs from the streets. The drug laws in the Philippines follow a pattern set by the drug laws in the rest of Southeast Asia – they're strict and ready to make an example of any tourist foolish enough to be caught indulging in illegal drugs while on the island.
Keeping your belongings secure. Theft is a relatively low risk in the Philippines, but snatch-theft and theft from hotel rooms are not unknown. An acquaintance of your guide was once victimized by thieves' breaking into their resort room (that acquaintance and her sister were fortunate to escape relatively unscathed, though they were robbed of their belongings).
The legal age of consent is 18 and you are strongly advised to stay clear of anything younger than that. Be aware of street girls connected to the police that organizes scams. Make sure she shows you her ID and keep in mind it might be fake.
Taxi scams. Probably the most prevalent scam the tourist will run into when taking a taxi cab in Manila, Cebu, Davao or any other major city, is the drivers claim that his "meter is broken", or not working for some other reason.

He wants to charge you much more for the trip than you would have paid by using the meter. (Besides, if the meter did not work, the cab could not legally be operating!)

The easiest way to handle this is to tell him just to use the meter and you will still give him a good tip. When he complies, just tip him a hundred pesos once you arrive at your desired location.
Money exchange. Upon landing in the Philippines, it is a good idea to change a couple of hundred dollars at one of the money changers booths right at the airport.

Most reputable hotels change money, and some at a better rate than the banks.

Also, as a general rule, the dollar to peso exchange rate is always better in Manila than in the provinces, and the dollar is usually lower in the provinces and other islands.
–
DATE PHILIPPINE WOMEN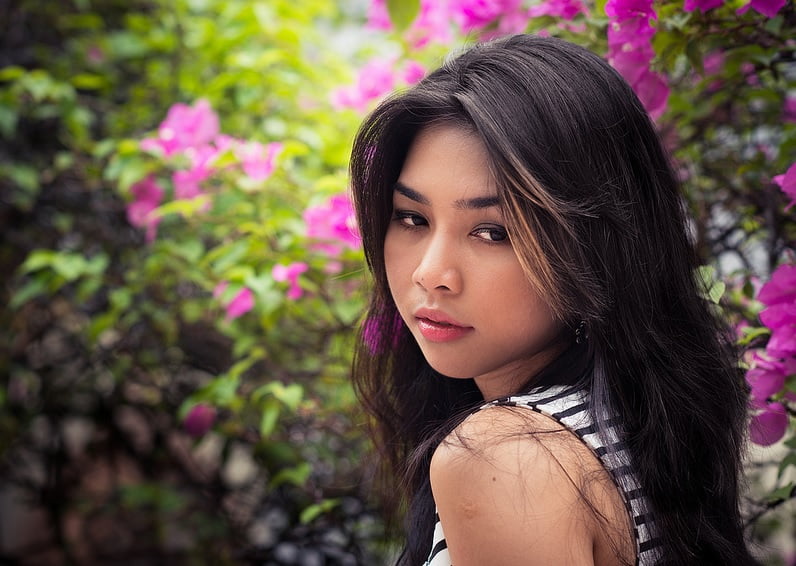 Are you looking for a Filipina to be your girlfriend? Do you want to have a feeling of affection and a personal connection?
You aren't alone, most men need an attachment to a woman, and why not a young and attractive Filipina. If this is the case, you need to date a Filipina who is into foreign men.
You can share experiences, spend time together, go around the country in love and make your dream holiday a reality.
Do You think isn't possible, is it? An old man can't have a loving relationship with a young girl, isn't it?
Well, in the Philippines not only it is possible, but it is easy with the right guidance.
Filipino women dream to meet a decent western man to spend time together, have a conversation, caring you and be your girlfriends.
There are hundreds of university and office girls looking for you. If you are wondering why you didn't meet one yet, the simple and play answer is "you didn't look for in the right places."
Beer bars, AGo-Go bars, red light districts don't have good girls but only hookers and money-diggers.
This is the reality for most tourists going to Asia. I know, it is sad, but you can make the difference for yourself.
If you are looking for good girls, carry on reading the next chapter, but if you want to have a sex vacation with as many women as possible, jump the next chapter and move to the "Philippines Sex destinations guide."
How to Meet Local Women in Philippines
When it comes to meeting "good" local Pinay women in Philippines, you basically have three options.
Walk around the country looking for cute girls working in restaurants, shops and malls.

Basically, women that earn their money honestly without given away their pussy to the first tourist which say "hi" to them. If you see cute waitresses, just sit and have a coffee.

Smile and if she feels good about it, start a general conversation with a compliment; "You know, you look so cute". This is an ice break opener and will lead to getting her phone number, go out and ultimately bang her.
Visit nightclubs and discos in Philippines. Girls need to go out to have some fun time to time, and why not to meet someone in the numerous clubs around the country.

There are a few types of girls in these clubs, the major three are; educated girls, freelancers, and curious girls.

– The educated girls will be found in high-end clubs. They usually sit around one table with friends and drink by the bottle. It isn't going to be easy approaching because they are in groups and are skeptical to speak to strangers. However, if you are young, smart and know how to flirt with women, you will get results.

– Freelancers are difficult to be identified, they come in different shapes and forms. Some might just be adding extra cash to her daily job, others are full-time professional hookers. Easily approachable and pleasant to deal with, you shouldn't have any issue to make a deal.

They love to party and have fun. If you are like minded you will have a great time.

– The curious girls are usually young, they work or study, and they want to meet a westerner to learn more about their world. They find Western men attractive (they look so exotic) but so far didn't have any luck in meeting the right one.

This is your time and doesn't miss on the opportunity, rarely happen to meet a "curious girl".

Online Dating Sites in Philippines. Every Pinay girls have access to the internet and have at least one account on a dating site.

It is convenient to meet someone on the net because you have a great choice of girls, you can talk with multiple women at the same time and you can select preferences such age, location and so on. You can create a list of preferred girls, and over time reduce it down to the few preferred one.

The girls will be more open interacting with you, after all, you are thousands of miles away and you aren't so scary as the tourist walking up the street.

You can build trust, affection, know each other well and create the perfect interaction for a dating. This means that the first time you will meet in the real world, you will have already a strong connection and be ready to spend the night together.
Read More: Learn How to Meet And Date Filipino Women Online
The best Filipino dating sites to meet local girls are: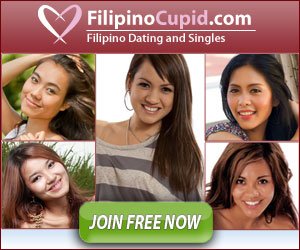 – Filipino Cupid – It is one of the biggest dating sites in the Philippines with thousands of women looking for romance, relationship and why not, a nightstand.
I have used Filipino Cupid for years to meet local women in Manila and Cebu (my favorite destinations).
I hear horror stories all the time from travelers dealing with fake profiles on other dating sites. I rarely encountered them with Filipino Cupid.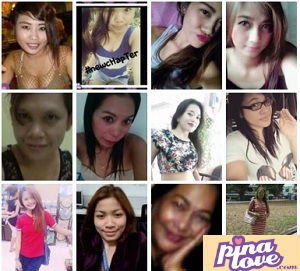 – Pina Love – This website is been around for a long time and is used by about 200,000 users.
Easy to use and most of the girls are genuine, looking for a relationship, love and hopefully marriage.
I started to use Pina Love one year ago, and I have dated successfully 5 girls (my relationships don't last long because I love to keep on changing).
What I like the most about this dating website is the friendly interface and how simple is to chat with multiple girls at the same time. There are some real cuties on this site, check it out.

TIPS: Before you subscribe, I want to give you you three facts when dating filipinas online which will help you in the future.
1. First, the good news. Women from the Philippines love foreign men. We are as exotic to them as they are to us.
2. Dating much older men is not a problem for most women. Thus, don't worry about your age, it will not matter in the Philippines.
3. Most men on online dating sites are perverts. Thus, you can make the difference and be in the top 10% just by posting three "clean" photos of you (make sure to shave your face and dress appropriately) and talk politely to the women.
–
TOP DESTINATIONS
Angel City – Travelers that are more price-conscious or simply prefer a more relaxed pace often travel to Angeles City.
Angeles City is gaining world fame today as the entertainment capital of the Philippines.
Manila – Sex scene is quite developed with options for all types of travelers.
Nightclubs, Agogos, and bars abound where you pay a fee to the establishment (also called a bar fine) to take the lady back to your hotel. Manila has the most beautiful hookers in the country.
Makati – The business district of Manila with the hottest girls. Where the money goes, the sexiest women follow. If you have money to spend and you like top ladies, Makati is the right place for you.
Cebu – Cebu is a big island one hour away from Manila, easily accessible by plane.
Cebu is the middle ground between Angeles City and Manila. Between pure naughtiness and a chaotic metropolis.
Beautiful beaches, green hills, and a vibrant nightlife make Cebu the place to go for party and relaxation.

Subic Bay – Subic Bay is a small resort town in the Philippines worth visiting.
There are beaches and most importantly, HOT girls!

Being a resort town, there are a wide range of activities to keep you entertained during the day and enough bars for 2-3 naughty nights out.
Boracay – If you love the beaches, Boracay is the place for you.
Besides stunning beaches and diving sites, the island attracts an international crowd.
You can meet so many hot Asian girls from Japan, Korea, Malaysia and more. It is the favorite gate away for open-minded Filipino girls coming from the major cities.
Bohol – A quiet destination where you can meet provincial Filipino girls.
The bar scene is tame but fun. If you are looking for a long-term relationship with a Filipina without wanted to get married, you can hook up with the many bar girls that want a way out.
Best Cities in the Philippines to Meet Filipino Girls
Help Me Help You
The blog is growing but I need your help to reach out more people so they can get useful info about traveling and meet women.
I put an awful lot of time into producing some of the best travel and dating advice on the web.
If you want to say thanks then please share them with others. It takes less than a minute to;
Share on social media
Start a thread on a forum
Write on your blog about the articles
Share them with your list (your subscribers will love you)
Don't be shy to help, I love you.
RELATED ARTICLES