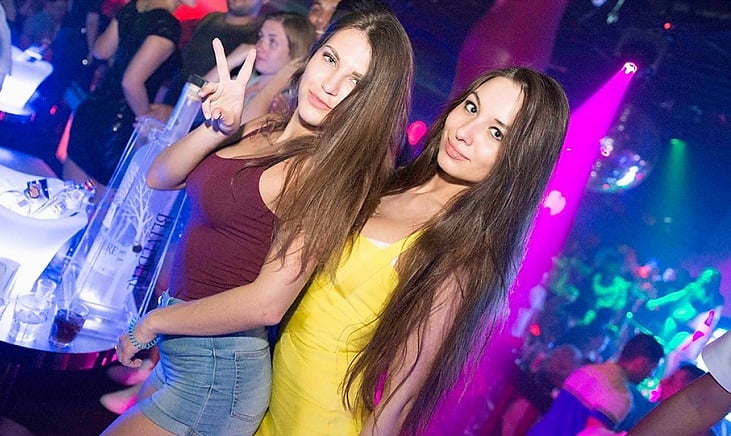 Not Only Thai Girls; Meet Western Women In Bangkok
Where… How To Meet Expat Women In Bangkok
"Not interested in Asian women, or just want to taste a Russian or Black woman? Get your night of lust in Bangkok with Western ladies."
This post is little different from my usual posts.
Typically, I write about Asian women, e.g, Thai girls, Khmer or Filipina.
But often, I get asked where can be found Western women, and in this case, I'm exposing Bangkok's nightlife scene to meet Russian, Eastern European women and African ladies.
And I get where that's coming from.
Going to Bangkok for business or leisure, and you want to have a western companion with you instead of a classic Thai girlfriend, just because you don't have an attraction for Asian women… Or during a long vacation, eating every day Thai p…. is too much.
No worries.
In Bangkok, you can find anything you want, even that charming Russian woman or a wild African panther. It is only a matter of knowing the right location and learn how to deal with the women's expectations.
Not all the expatriate women in Bangkok are the same, don't expect to walk up a Russian girl in the street confident that she is a hooker, or meet a Nigerian in a club and expect to have a night of sex for free.
This post is going to focus on where and how you should approach western women in Bangkok.
Meet Single Travel Women
Bangkok is the main destination in South East Asia for backpackers, and with the increase of solo women travelers in recent years, you will find many expats in bars down Khao San Road.
Khao San Road is the backpacker paradise, where you have got hotels, bars, discos, convenience stores and more.
The atmosphere is lively from early morning to late evening, but the street is at its best after the dark. See yourself why…
Here you can meet hundreds of Western women looking for fun, parties and why not, SEX.
In Khao San Road, will be easy for you to socialize because is what this place is all about, meet other people and have fun together.
In this area, you will not find western prostitution, only Thai girls selling themselves in the numerous bars.
Where and how to approach women in Khao San Road?
Don't dress up too sharp. It is an easy going area and you should integrate with the crowd.
The Club, Deep, and the Cliff are good clubs to meet expat women, and Lava Club is the primary choice.
Get a table with some drinks, chill out and look around for a group of girls without guys. Will be easier to approach women if they are alone (very rare) or in groups of 3+ girls.
Avoid groups of two girls if you are alone because it's difficult to convince the woman to follow you while leaving the friend in the club alone.
Just move to the girl's table with a big smile and a simple "Hi," cheers them and create eye contact with your target woman.
If she feels flattered, stay and start the conversation. When interested in you, she will keep the conversation going.
Don't care about your effort? Go back to your table and look for the next lucky girls.
That's right. Girls are fortunate to have your attention. This is the set mind of a real "Latin Lover".
There aren't only clubs in this area, but also bars with live music where girls enjoy chatting and having few drinks.
Some of the most popular ones being Brick Bar, Gulliver's and Gazebo.
Usually, these live band bars are packed, so it's normal asking a group of women to share the table. It's the perfect situation to start your conversation.
Expatriate Women Working/Living in Bangkok
There are different areas in Bangkok where you can meet the expatriate working population, and why not, some single woman too.
Royal City Avenue
This area is known for short as "RCA" and is Bangkok's largest nightlife area. Royal City Avenue gets crowded with office workers on the weekend.
RCA used to be visited only by local Thai people, but more and more foreigner come here especially during the weekend.
The three most famous clubs in RCA are Route 66, Flix and Slim. Besides that, there are lots of other smaller venues as well as restaurants and bars.
You will be able to hook up the normal way with expatriate women living and working in Bangkok.
This area isn't cheap, and it's expected you open a bottle of spirit (whiskey or vodka) to attract the attention of the gal.
All clubs in RCA have a dress code, means strictly no shorts and flip-flops/sandals.
Top 3 Guest Friendly Hotels Near Royal City Avenue
~ AVANI Atrium Bangkok Hotel (mid-range) – I stayed here three times and every time the place has fulfilled my expectation. One time I have been upgraded free to the executive level with the free use of Sky bar. Rooms are spacious with an excellent view. They have got a pool if you like to keep fit.
~ Grand Mercure Bangkok Fortune (luxury) – Mercure is a great brand for travel travelers who like quality standards and Executive futures. This hotel is attached to a mall for shopping, just walking distance from Rama 9 station MTR.
~ Palms@Sukhumvit Hotel (budget) – Highly recommended for good value for money. The staff is very friendly and helpful. There is a Tuk Tuk courtesy service to the sky train station with easy access in central Bangkok.
Sukhumvit Road
This road is passing throughout Bangkok and is huge.
There is a lot of happening here and is the primary destination for night owls and expatriate community.
Sukhumvit Soi 11 is fertile ground for picking up foreign women, in the numerous bars and pub where expatriate go to chill out.
Londoner Pub on Sukhumvit Soi 33, Wednesday is teachers night. Lots of girls and guys there for cheap drinks and socialize. Teachers are known to be horny, and it is a safe bet to get laid.
The Bulls is located on Sukhumvit Soi 33/1. This time is a Thursdays night, and the English teachers are worshiping the place. This place is fun, and there is some hot teacher there.
Koi on Sukhumvit 20, and this is a models night on Thursdays. The girls here are just super sexy, but you better dress smart and know how to talk to women because these chicks have high expectations. Good luck.
The Nest on top of Fonix Hotel in 33/33 Sukhumvit Soi 11. The rooftop bar is I have seen many western women have a drink up there. This place is awesome and worth a visit even if you aren't looking for companionship.
Top 3 Guest Friendly Hotels In Sukhumvit Road
~ Emporium Suites by Chatrium (luxury) – I love this hotel. It offers the best location in Sukhumvit road not only near the best of Bangkok's nightlife but walking distance from Benjasiri Park and M'Quartier Department Store at Prom Phong BTS Station. The rooms and service are top class.
~ Adelphi Forty-Nine (mid-range) – Located in a quiet side way of Sukhumvit road. The facilities (gym and swimming pool) are tip-top, and the staff we met throughout my stay were dedicated and very friendly. The pool on the rooftop is fantastic, take a lady up there in the evening and have a very good time.
~24 Inn Hotel (budget) – Location is great, near BTS, Bangkok's nightlife, shopping mall and restaurant. I upgraded to a superior room for an extra US$ 3, worth it. Ask to have a room in the back which it's quieter and brighter.
Connect With The Internet
If you aren't into nightlife, and you still want to meet local expatriate women, try to search on the CraigList. Sometimes some lonely soul is looking for company.
Another two excellent websites to connect with expatriate women are Internations and Meet up. You can set up your profile and meet women with your same interest.
Internations is great to learn where events and activities for expatriate are. You will have the opportunity to find out a lot of useful information about Bangkok from an expatriate eye.
Keep an eye where women gather and make yourself helpful to the community to score some attractive expat girl.
Meet Up is organized in groups, and the best to meet young and horny women are the "The original Bangkok language exchange meetup by Tao". The group is packed with foreign women, and you can exchange more than language experiences.
This approach will take some work from home, but it will help to connect, and once you are in Bangkok, she will be ready to take the relationship to the next level (hopefully in the bedroom).
Foreign Hookers And Prostitute In Bangkok
Bangkok is the home of hundreds of Russian, Western European and African women looking for some money and honey.
Great for travelers wishing to change the daily routine to have sex with Thai women or just want to spend a different evening.
The hottest African women are from Kenya, cute face and slim body.
For the west Europe sector would be Russian women, but unlikely you will find them on the street as they are a higher tier. Usually, they work in clubs as dancers or for escort agencies.
The street is walked by Kazakhstan, Uzbekistan, Turkmenistan, basically the ex-soviet union countries.
Soi 3/4 Nana in Sukhumvit
This Soi gets all the best of international flare. You can meet freelancers from Russia and Africa, and of course, Thai women are always on the menu.
When you feel hungry while patrolling the street, there is a wide selection of restaurants offering Indian, Iranian and Arabic cuisine.
The Russian women are from Kazakhstan, Uzbekistan and Turkmenistan.
In the area, Grace hotel is packed with Russian, African, Iranian and Turkish women in the lobby waiting for customers.
Most clients visiting this hotel for hook up are Arabs, Indians, and Pakistanis. If you can't find your darling in the hall, move to the disco for further search.
The clientele is mostly Arab and Indian, so the women tend to be a little heavier and more made-up, but still, you can find some stunner.
The freelancer's price range between US$100 – Us$150 for all night.
However, if you want to go for a short time, there are chances you will get a pop for only US$50.
Bamboo bar, right opposite Grace hotel, is famous for live band performance and because you can meet a lot of Russian, African and Thai women.
The entry for guys is 200 Baht around (US$7) and for girls, it's free just like every place in Bangkok.
The girls are all freelancers, with a tag price of 1500 baht (US$50) for a night. The prices can change depending on a lot of things like beauty or their availability and willingness.
A bottle of Black Label would cost around 2000 baht – 2500 baht (US$80-90). You have to order the mixer along with that which could cost another 1000 baht (US$30), surely some places in Bangkok are quite expensive, but compared to the fun you are going to have you can't compare it with money.
Rajah Hotel in Soi 4 is another hot spot to meet some blonde. Just walk in the lobby and ask the guys carrying a notepad & a pen (they usually sit around the lobby doing nothing) that you want a falang lady.
They'll take you to the 2nd floor where all the blonde beauties are. It will cost between 2000-3000 Baht (US$70-90).
You can find African girls standing opposite the major discos as Climax, Insanity, and Gullivers in Soi 5.
If you walk further down the Soi towards Nana junction and then turn left towards Soi 3/1, you will find an excellent line up of African girls sitting in the area waiting for you.
This place is fantastic as the choice is staggering, most of them seem to be sitting idle.
The going price might be around 1500 baht (US$50) to 2200 baht (US$75) depending on their availability as well. It could go down as well if you can bargain.
Siam Square
The CM2 disco in the basement of the Novotel in Siam Square is the top spot to meet a sexy Russian woman.
The cream's to be found here, ranging from fairly attractive to drop-dead. There are few Turkish women too that can speak Russian, so it is tricky to find out.
This club isn't cheap and will set you back a few thousand baht to have a great night.
Is it worth it? Absolutely!
Russian women from CM2 who haven't found someone and didn't want to call it a night often go to the Tunnel, a decent club on Lang Suan.
Climax & Mixx Disco
These two nightclubs are an institution in Bangkok and are worth a visit to meet western women. You will find gorgeous Russian women and time to time you might be lucky to hook up with a Colombian woman.
There is a working population of western women (good girls) that on weekends go out to have fun.
Did I just say, Colombian women?
That's right.
Colombian women are the new flavor in town, and they are cheaper than Russians, they will go for 2000 baht.
I can say that Bangkok has become truly international. However, in Climax and Mixx you will find a bit of everything, not only foreign women but also cute Thai ladies.
Don't visit Mixx Disco before 1am because the place is empty
Street Hookers
You will notice on your walking up and down Sukhumvit road a good amount of African women. Some are just sitting to some stole bar and other standing there waiting for a prince to pick them up.
Soi 5 Sukhumvit, outside Foodland is an infamous area to meet black women. You can pick them up for 1500 baht long time which means for all night.
Subways at Soi 7/1 has a good, fair amount of African ladies.
Soi 11 is another place where you can find African girls. This whole strip goes until Soi 17, where you will start to see more Thai girls and less African's hookers.
However, African girls are generally until Soi 13 where they sit around drinking cheap beers from the street bars while waiting for punters.
Always be careful before talking to African girls as they have Mama San around looking after the girls and do not misbehave with them. They might look a bit rough at first, but they will ease with the conversation
Top 3 Guest Friendly Hotels Near African Women Area
~ Sofitel Bangkok Sukhumvit Hotel (luxury) – This hotel has everything. The rooms are luxurious with every modern convenience, great to play with the girls. It is close to Terminal 21 shopping centre (lot of cute girls there) as well as the Sky train station.
~ Galleria 10 Sukhumvit by Compass Hospitality (mid-range) – Located in Soi 10, you are walking distance from the African's area and the best club in Bangkok. This hotel is modern and styles, the value for money is unbeatable.
~ ICheck Inn Nana (budget) – This hotel is located right on one of the sleaziest streets in Nana area. In Sukhumvit Soi 7/1, you will find excellent establishment for single and couples.
The atmosphere in this Soi is just great and feel good to check in this hotel.
About the hotel, the rooms are well furnished and offer all the modern comfort. The bedroom is separated by a glass window from the bathroom, excellent touch to give you a good view of your girl showering.
Bangkok Russian Escort On The Net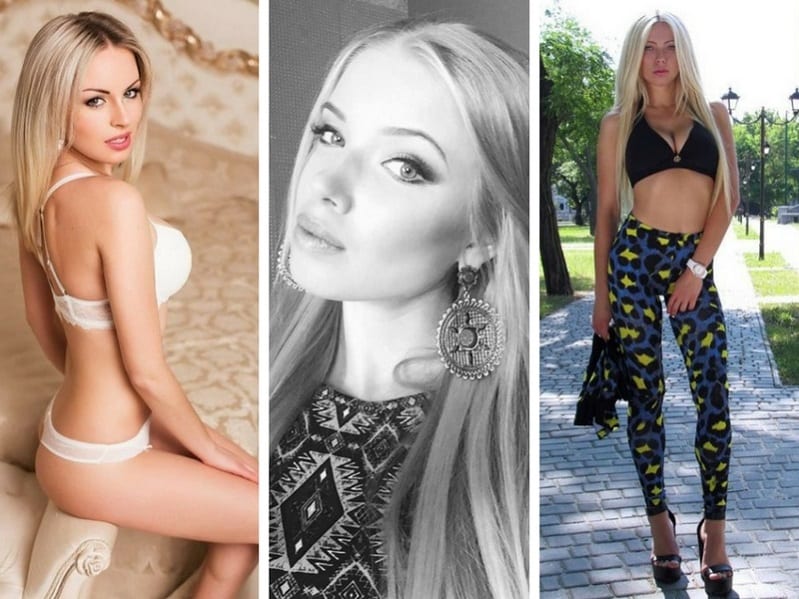 There is only one escort website with top notch Russian girls:
Price starting at 8000 baht per hour. This might be the way to go if you are looking for an executive companionship besides a guaranteed bang.
RELATED ARTICLES