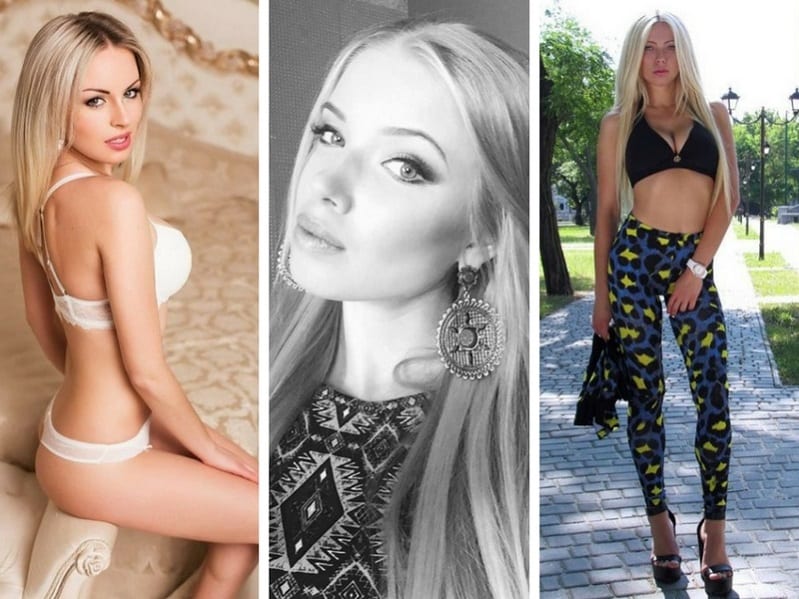 6 Best Places To Find Russian Girls In Bangkok
In the last couple of years, Bangkok has experienced a huge influx of Russian girls. While some of these girls are simply visiting or coming for their holidays, others are escorts and freelancers.
Now, this doesn't mean that every Russian girl you meet in the club is a hooker. But some of the Russian girls in Bangkok come to sell sex.
So, be careful of approaching Russian girls too aggressively.
Some of them aren't there for sex work, but on holiday with their boyfriend. And you don't want to get into an argument with a Russian man.
In this article, I'll show you where to find Russian escorts as well as regular Russian girls here on holiday eager to hook up
I'll also tell you how much you should expect to pay for companionship and intimacy if you opt to pay for it.
Where To Find Russian Girls In Bangkok
While there are quite a few places where you could hook up with Russian girls in Bangkok, a few stand out from the rest.
Some areas are better to find Russian prostitutes while others to meet regular Russian girls.
1. Khao San Road
This is a popular hot spot for backpackers with hotels, bars, restaurants and nightclubs.
There you'll find plenty of East European and Russian ladies traveling solo looking for fun, parties and why not, SEX.
Thanks to the awesome party atmosphere and the booze, the girls get pretty horny and are down for a fuck…
With some confidence, you can easily score a one night stand with a Russian tourist.
The best nightclubs to hook up with Russian women in Khao San Road are The Club, Deep, and the Cliff but Lava Club stands out.
And if you prefer the bars and pubs check out Brick Bar, Gulliver's, and Gazebo.
Usually, these live band bars are packed, so it's normal to ask a group of women to share the table. It's the perfect situation to start your conversation.
2. Sukhumvit Road
This is one of the biggest roads passing through Bangkok, and one of the best places to find Russian hookers.
There is Rajah Hotel in Soi 18 which has a dedicated area on the 4th floor for Russian prostitutes. Simply pick the girl you like, pay between 4.000-8.000 baht, and go up the room for a quick fuck.
Alternatively, visit Grace hotel which is run like a brothel, and there you'll find the majority of girls to be from ex-soviet countries like Uzbekistan, Tajikistan and Kazakistan.
And if you still didn't find the right lady, opposite Grace Hotel there is Bamboo Bar where you'll find Russian freelancers.
3. Arrangement Sites
If you don't like to go out at night or feel nervous to approach girls in the clubs then a site like Seeking Arrangement is your best bet.
There are several young Russian girls as well as other nationalities. All that you need to do is to get in contact and meet up.
Some men make the mistake to offer money or similar arrangements on this site and as a result, they get banned.
The site is only good for contacting girls not to discuss business matters.
4. Siam Square
Siam Square is home to the CM2 disco. Here you'll find the cream of the Russian corp. Take note that there are also some Turkish women which speak Russian here.
Sure, it'll cost you a few thousand baht to get laid here, but it's worth it.
In case you didn't find any decent ladies here, many Russian hookers like to go to The Tunnel, a club in Lang Suan, so you can try your luck there.
5. Royal City Avenue
RCA is one of Bangkok's biggest nightlife areas. It's swimming with office workers day in and day out.
And the most popular clubs to meet Russian girls are Route 66, Flix, and Slim. The ladies you'll find here usually live/work in Bangkok.
Do take note, however, that this area is quite expensive.
6. Phloen Chit Road
There is a popular nightclub inside the Intercontinental Hotel called Mixx Discotheque.
You will find tourist Russian women as well as prostitutes. It isn't always easy to figure out who is who, so trust your gut feelings.
Bangkok Russian Girl Prices
The prices of Russian girls in Bangkok, much like everywhere else, depend on where she comes from and where you meet her.
It's important to note a distinction here: ex-Soviet girls and Russian girls are not the same.
While you might be able to find ex-Soviet girls in Bangkok for low prices, born-Russian girls are way more expensive. The reason is they are much hotter.
For an Ex-Soviet girl, you can expect to pay between 3.000 and 4.000 baht for 2 hours. An all-nighter will cost you between 5 and 8 thousand.
Mainland Russian girls charge between 4.000 to 5.000 baht for a 2-hour session, and between 8.000 and 10.000 baht for an all-night adventure.
As you can tell, those prices are way higher than Thai freelancers in Bangkok.
Unfortunately, that's the kind of money you'll have to be willing to part with if you want to get laid with a Russian lady unless you hook up with a tourist or resident.
Is It Possible To Get Laid With A Russian Girl In Bangkok For Free?
Sure, it's possible.
Bangkok is an extremely popular tourist destination for Russians, and this goes doubly so for the girls. You'll find heaps of Russian chicks on holiday.
If you're looking to hook up with single Russian girls for a night, then you should go to a place like RCA, or similar. After all, the ladies out at night are looking for a good time.
Yet, keep in mind that the Russian ladies frequenting clubs aren't easy to impress. So get ready to spend serious money on drinks.
Alternatively, if you're looking for more than one night stand like a girlfriend or a friend with benefits, the best way is to use a site like Seeking Arrangement.
In conclusion, there are plenty of places and ways to get laid with Russian women in Bangkok. You only need to decide what you're looking for.
RELATED ARTICLES