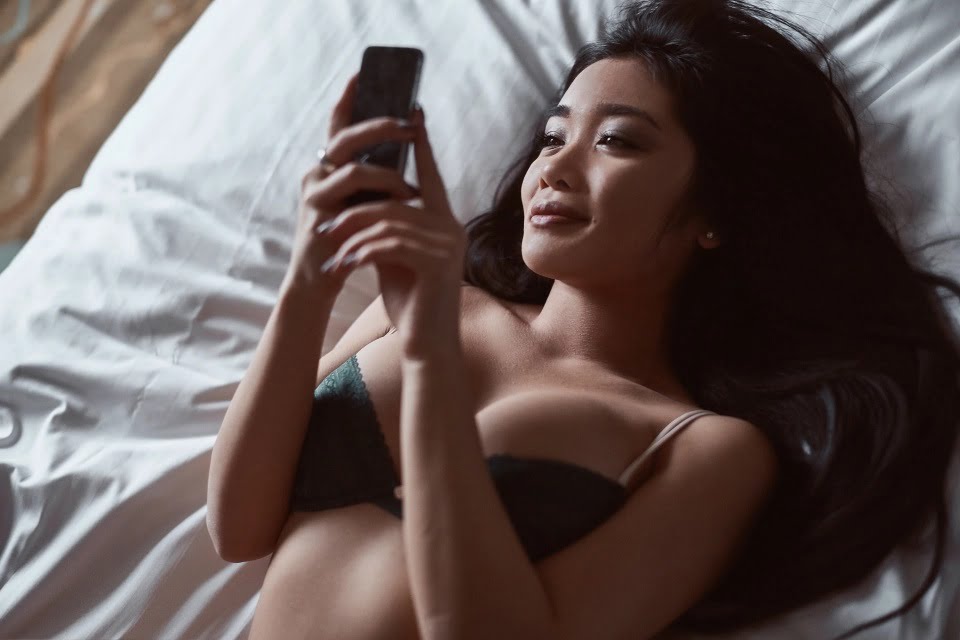 3 Best Dating Sites To Contact Thai Girls Online
Are you wondering how to meet Thai girls? Well, this only half of the problem.
You probably already know this, but it bears repeating: the most important part of your vacation is to meet the right type of girls.
I don't doubt you know this already, but are you trying your best to make it happen?
Or just booking the flight and hoping to meet the Thai girl of your dream, let me guess, in some red-light district.
Well, it won't happen.
For those of you familiar with this website, you already know that I'm a fan of online dating in Thailand: It's easy, manageable and the results are excellent.
However, you should be cautious with the dating process in Thailand like in any other part of the world.
There are scammers and gold diggers in the mix. But don't let this hold you back.
While there are few "bad members", there are far more good minded girls looking for a genuine relationship.
Did I say a relationship?
Many Thai girls on dating sites are looking for a long term relationship. But if you are a man traveling on business or visiting Thailand for a holiday, you can find a date for your visit through this channel.
Today I'm reviewing the 3 best Thai dating sites so you can meet your Thai girls right away with peace of mind.
–
–
Thai Friendly is the largest dating site in Thailand in terms of size.
You'll find hundreds of Thai girls and also ladyboys (to search for ladyboys click here or click here to search for girls).
And this is also the best Thai Friendly's future because this is the only dating site in Thailand that separates girls from ladyboys. So you avoid unnecessary confusion.
You can filter profiles by location, age, body type and many other specifications helping to find the right match for you.
It's simple and free to get started: sign up, create a profile and message the girls or ladyboys for free. The only catch is you've to wait fifteen minutes between messages.
If you want unlimited messages without time restriction, upgrade the membership starting at US$18.95 per month.
–
–
This dating site isn't as popular as Thai Friendly but the girls are very friendly.
It caters to the older crowd who are looking for partners or marriage.
The Thai women on this site are looking for men above 40s, and serious about meeting a love caring Thai woman to share experience and happy moments together.
I tried to corrupt some of the girls for a quick encounter, but I never heard back from them.
So, be polite and respectful with true intentions. Don't ask for sexy photos or similar, if you don't mind being banned from this dating site.
This website has built-in webcam and text chat, plus translation service for emails and chats.
The member price starts from 25.90 euros for monthly recurring payments. That means every month your credit card gets charged until you remove it from your account.
–
–
Thai Love Lines is been around for a while and can be seen by its retro design. However, what matters is you'll find plenty of Thai girls.
The girls on this site are looking for foreign men, making your search much easier.
It takes a while to register because there are several questions and a profile to complete before having access. But it helps everyone to find better matches.
Unlike other dating sites, on Thai Love Lines you'll find girl's profiles with an exhaustive description about themself and what they are looking in a man. This helps you a lot to find the right girl.
Once you register, use the "meet your match" function to find the perfect girl for you. The system in place is clever and lets you vote for the profiles so the algorithm show you the best girls for you.
You can also search for girls by location or see who is online.
The company behind the site is in Bangkok, and what surprised me is the abundance of payment options you have to upgrade the membership. Not only credit cards but also cash by mail, PayPal, atm payment, bank transfer, and western union. And you can pay in your home currency too.
When you upgrade you get an online translator service and the possibility to live chat on camera with the girls. The membership start at US$19.99 per month up to US$119.99 for 12 months subscription.
My Thoughts About Thai Dating Sites
Overall, these 3 Thai dating sites are extremely valuable in meeting Thai girls, because you can search thousands of girls by location in a few minutes.
Dating sites are an incredible way to meet a lot of girls and build a relationship from a long distance without falling victim to rejection and embarrassment.
You don't need to go clubbing or try hard to talk with Thai girls in everyday situations when you can simply find so many girls online.
I wish you all the best in searching for your dream Thai lady. There are so many out there.
RELATED ARTICLES