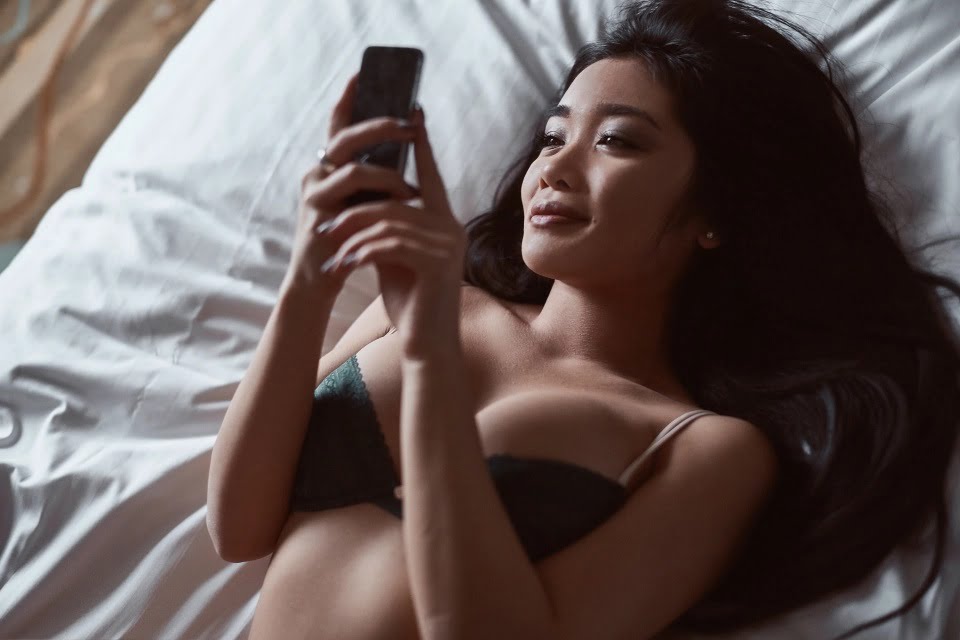 3 Best Dating Sites To Meet Thai Girls Online
If you are looking for the best dating sites in Thailand, you'll find the answer in this review.
You probably already know this, but it bears repeating "dating sites are the easiest way to get in contact with a Thai girl."
Not only it's easy, but you also get in contact with a variety of different girls, from the student who wants to improve her English to the office girl that wants to date a foreigner.
Online dating is huge in Thailand and unlike in the West, it's working. But like anything else, some Thai dating site produces better results than others.
That's why I've reviewed only the 3 best Thai girl dating sites, so you can get a better idea of where to start to look for your dream Thai girl.
–
–
Thai Cupid is the largest dating site in Thailand. Any time of day or night I log in, there are a few thousand Thai girls online ready to chat.
All the Thai girls on this site are interested to meet foreign men. This type of Thai girls have an education, so they can speak English and communicate with you. Expect some grammar error and sometimes phrases a bit twisted, It's just they speak better than writing.
I mostly use this Thai dating site because most girls are in their 20s, either with decent jobs or studying.
There are also a few university girls searching for sugar daddies or generous travelers.
In my opinion, this is the most professional Thai dating site out there, with an emphasis in detecting fake or scam users. The platform is robust, friendly and easy to use.
The company that operates the website is CupidMedia Group, an Australian company with many years of experience in dating sites.
There are two memberships:
Gold – You can send and receive unlimited messages plus using the live chat with instant messenger. Price starts at US$11 per month for a one-year subscription.
Platinium – All the gold privileges, plus you can rank above other members. Meaning your profile gets noticed even from the hottest girls in high demand. It's like having a VIP table in a nightclub; all the girls crave to meet you. Price starts at US$13 per month for a one-year subscription.
There are other futures for the above memberships, but I think those are the most useful.
–
–
Thai Friendly has hundreds of thousands of members, making it the second biggest dating site in Thailand.
Thai Friendly operates differently than Thai Cupid. Girls here can send unlimited messages for free, but men can only send one message every 10 minutes for free.
It seems this site caters to the extreme for girl's age, very young or late 30s.
If you are looking for a middle ground, use Thai Cupid. There is also a good number of Thai Ladyboys on this dating site, just in case you want to try something different.
If you buy the membership, you can send unlimited messages without time restriction. That helps to pipeline multiple girls at the same time.
However, the best privilege when becoming a member – like any other paying dating site – is your profile get a boost by the VIP status. That gets you noticed.
The membership is US$24.95 each month or 9.99US$ per month if you subscribe for a year.
–
–
This Thai dating site is good but less known. Last time I log in, there were 300 members online, which is enough to get you hooked up. It caters to the older crowd who are looking for partners or marriage.
Thai women on this site are looking for men above 40s, serious about meeting a love caring Thai woman to share experiences and happy moments together.
I tried to corrupt some of the girls for a quick encounter, but I never heard back from them. If you are looking for a nightstand, Thai Kisses isn't the right place.
If you want to get results, be polite and respectful with genuine intentions. Don't ask for sexy photos or similar, or you might get banned.
This dating site has built-in webcam and text chat, plus translation service for emails and chats.
The membership price starts at 25.90 Euros for monthly recurring payments. That means every month your credit card gets charged until you remove it from your account. There is also a twelve months subscription for a one-time fee of 140 Euro.
Tips To Use A Dating Site In Thailand
Before starting to use any of the Thai dating sites above, let me share with you a few important tips:
• Join Sites At The Earliest
If you are already in Thailand, you can find Thai girls for hookups.
However, the earlier you join, the higher your chance to score your dream Thai woman. From my experience, it's best to join a dating site three months before your trip to Thailand to build trust with Thai girls who are sometimes skeptical of foreigners.
Don't wait for the last minute, meeting girls online is the most important step for your Thai dating experience. Booking the flight and find a hotel is less important.
• No Money Talks
Those dating sites do a good job of banning scammers but sometime a girl might ask for money.
Thailand isn't a poor country anymore, girls have enough money to live and take care of their parents. But there are scammers messaging dozens of guys at the same time asking all of them for money. Don't do it.
On the other end, don't offer money. That is a huge turn off for most Thai girls, except for prostitutes and bar girls.
• Ask The Girl For A Video Chat
Makeup, dresses, and underwear are always been enhancers of beauty. But online taking the best possible picture camera and software play an important role. If a girl knows how to take a photo with her smartphone, she can look sexy in a picture but in reality to be just average.
The only way to find out her true look, it's to take the conversation on video. All dating sites offer the possibility to video chat, so make the best use of it.
My Thoughts About Thai Dating Sites
Overall, those Thai dating sites are precious tools in meeting Thai girls online because you can search hundreds of women by location in a few minutes. And they are down to meet only foreigners.
Dating sites in Thailand are an incredible way to meet a lot of girls and build a relationship from a long distance without falling victim of rejection and embarrassment.
You can learn more about these dating sites on my Thai Cupid review and Thai Friendly guide.
If you want to get the attention of the hottest and most valuable girls on those Thai dating sites, you must buy their membership. The reason is you become instantly more attractive in the eyes of the girls by having a VIP badge on your profile.
That's why free Asian dating sites don't work. You can't get the VIP status necessary to separate you from the other 1.000s men trying to get in contact with the most beautiful girls. Meaning you don't have a competitive advantage.
You are playing the online dating game on the same level as other guys. The youngest and fittest men have a natural advantage. But if you get a VIP badge by buying the membership, you can win the attention of the hottest girls by using status.
HELPFULL FEEDBACK FROM MY READERS
Hey Rocco,
I have read a lot of your postings. I joined Thai Cupid a few weeks ago. I have messaged hundreds of girls. Spoke to a few, and am talking a lot to one.
I will probably go to Bangkok in the next couple months and see her!
Many thanks
Mike
–
Hi Rocco,
First of all, I want to thank you for the amazing work you're doing – you save men's lives in the shitty times of feminized Western world!
I've recently been to Thailand and thanks to your advice, I've found a hot Thai girl on ThaiFriendly who went with me to Koh Phangan where I've had the wildest sex of my life.
I'll probably become addicted to Asian girls, I've already booked another holiday in Bangkok at the end of March.
Again, thanks for the amazing job you're doing!
All the best,
Andrew – Dublin
–
If you would like to share your experience in meeting Thai girls online, send me an email at [email protected]
RELATED ARTICLES